The demands made on the presentation of food are as varied as the products themselves; here wide-ranging know-how in the handling of lighting is in demand. Oktalite has been making itself strong in this segment for many years and with innovations it ensures that there are constant improvements. In this case, we are in a position to propose lighting solutions and products for all areas, from the fresh food counter, assortment aisle and checkout as far as the car park, cold-storage rooom and office.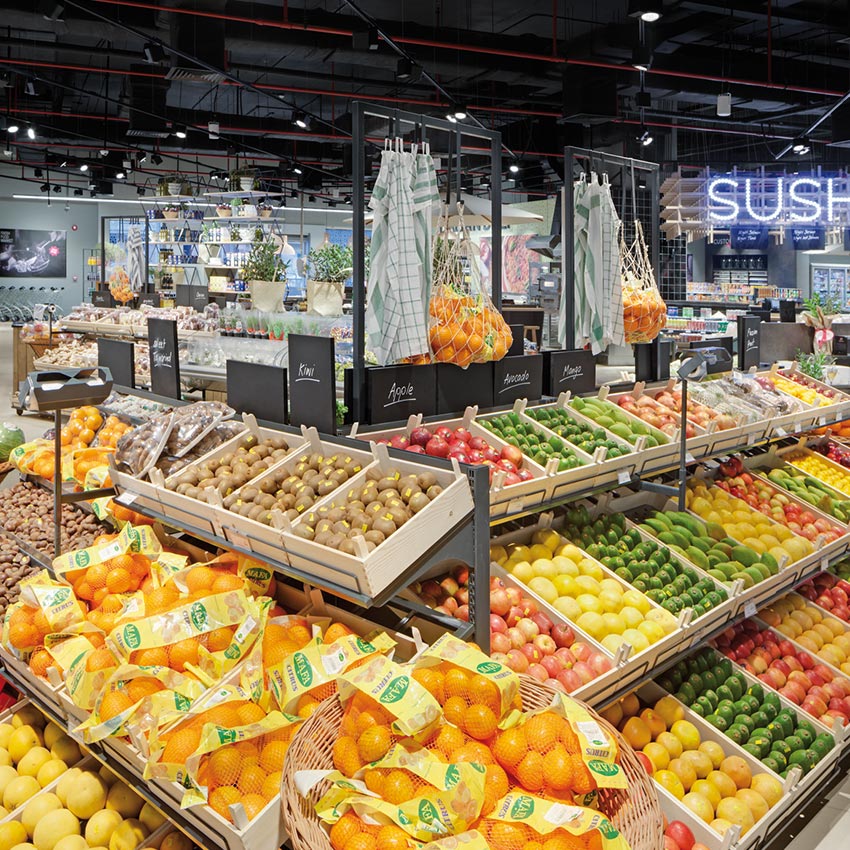 Fruit and vegetables
Freshness you can see – lush green, brilliant orange and bright red. A sunny light spectrum whisks away the customers to southern pastures, to sumptuous markets. The variegated colours of fruit and vegetables delight the eyes and whet your appetite for crisp freshness. What is important is to emphasise the variety and to retain the freshness. We provide fruit & vegetables only with the light that it can reflect: LED modules B+V+C for Bakery+Vegetable+Cheese or Oktalite Best Colour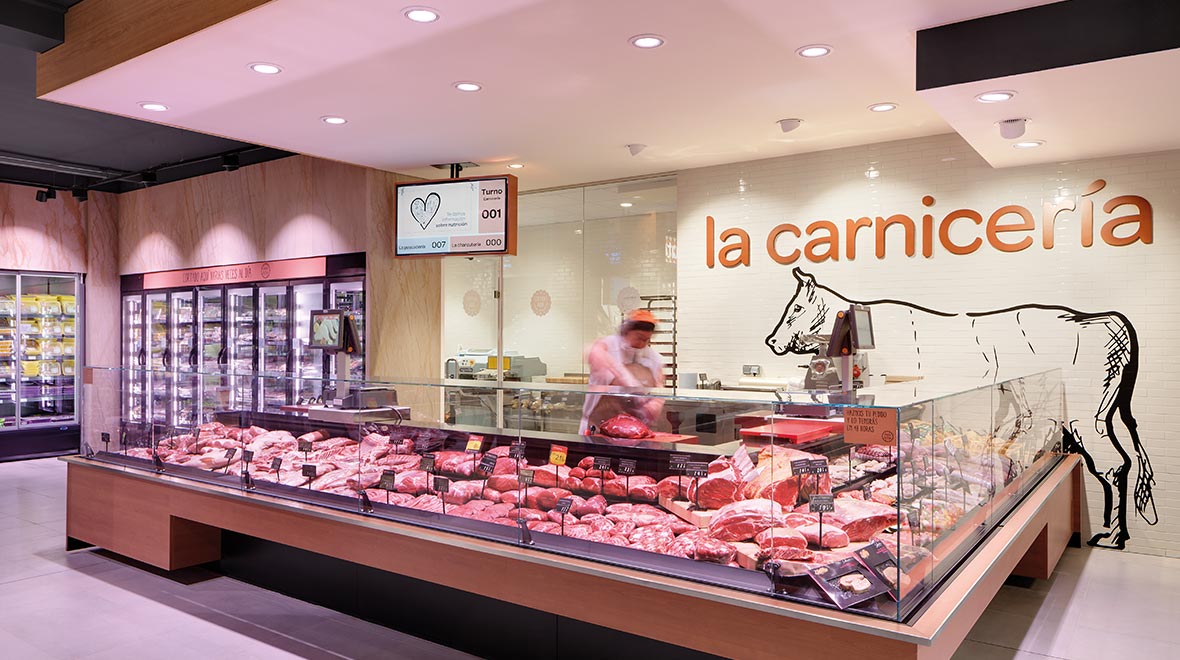 Fresh food counter for meat
Red stays red and white stays white. Meat products are the eyecatcher on every refrigerated counter. Due to their mixture of red and white colour portions they appear powerful and fresh. The matching lighting with a coordinated light spectrum reinforces this effect without falsifying it. And it does so in such a gentle way that the goods not only look fresh but remain fresh longer. We provide meat only with the light that it can reflect: LED-modules M+F for Meat+Fish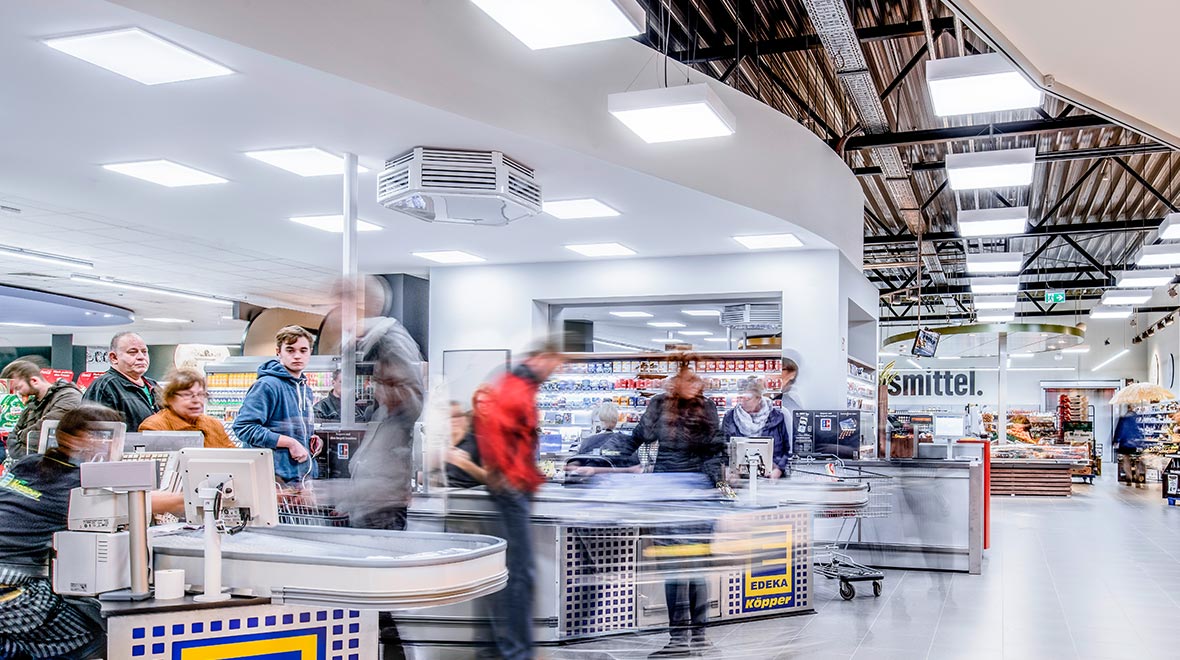 Checkout area
Pleasant, natural, glare-free. Tailor-made light for the respective time of day has an effect on employees and customers. If the balance between activation and relaxation is right, you hold the key to sales success in your hand. The invisible, effective side of human centric lighting (HCL) provably takes effect in the checkout area. Since an artificial atmosphere to some extent becomes a natural mood.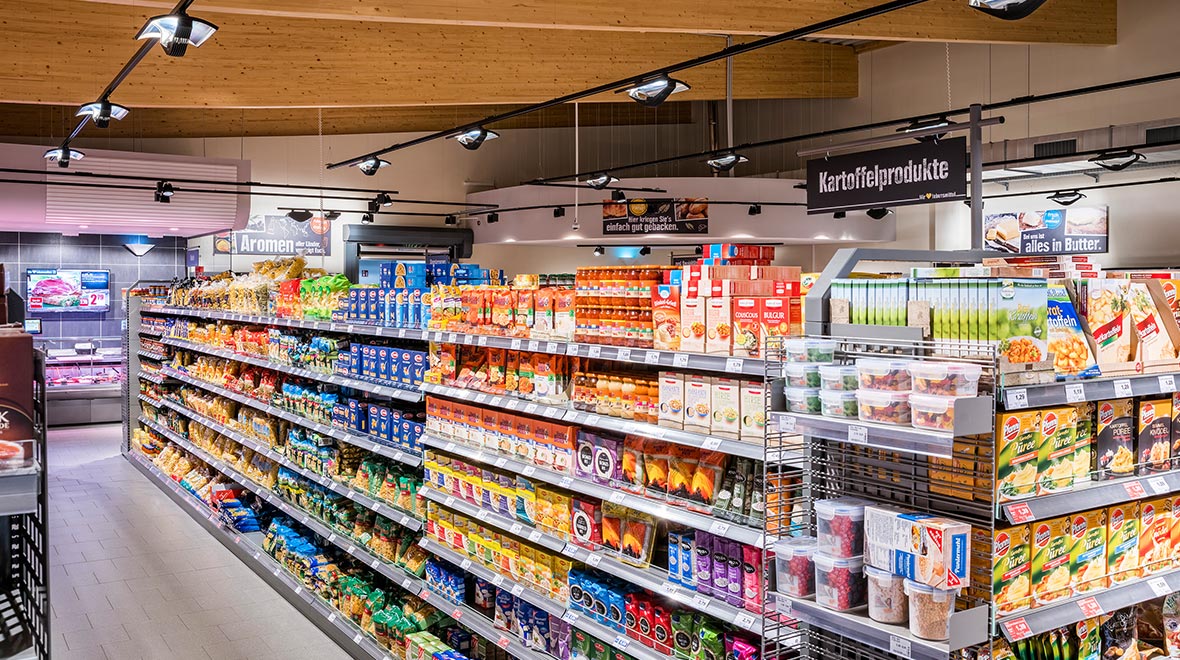 Assortment aisle
Horizontal and vertical surfaces with a high product pressure need to be efficiently illuminated. Set real bright spots with optimum light distribution at the same time as efficient use of energy. Centres of light on the line of vision and shadow-free illumination of vertical surfaces make this possible. In that way, lighting landscapes arise, making for a relaxed shopping experience: double asymmetrical illumination for goods-orientated lighting without glare in the direction of the aisle with classic strip lighting or specially developed single spotlights.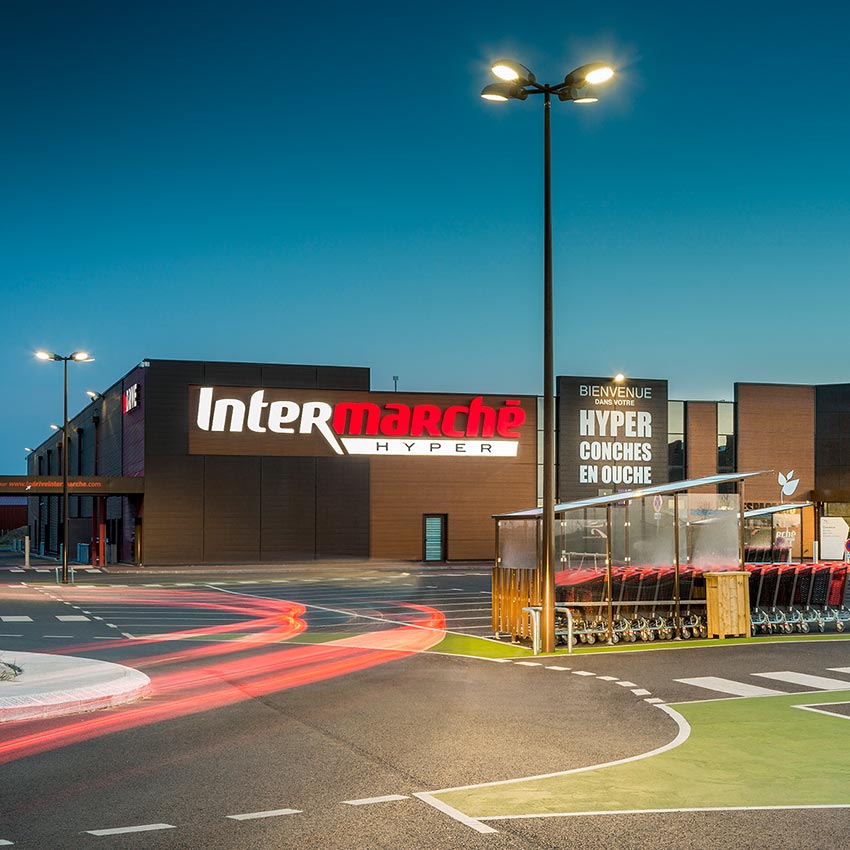 Car park
Arriving safely. Creating calm and avoiding accidents. In that way you invite the visitor to stay. Harmonious lighting supports identification of other traffic participants, makes orientation easier and provides protection from criminal assault. Mast luminaires with a high point of light and wide-beam light distribution provide homogeneous and energy-efficient illumination.
Address
Oktalite Lichttechnik GmbH
Mathias-Brüggen-Straße 73
50829 Cologne
Germany