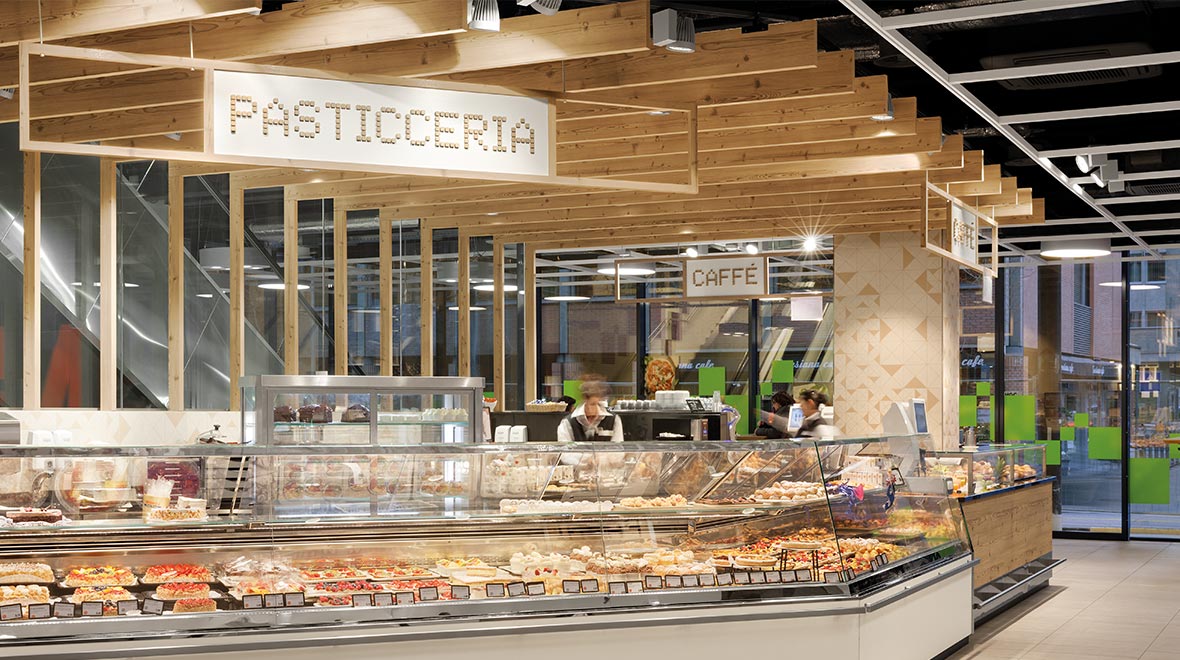 Competence partners such as the Zürich retail design agency Interstore, the shopfitting specialist Schweitzer Project from South Tyrol and Oktalite from Cologne put the approximately 1,800 square metre large supermarket in the basement and the bistro area "De Gustibus" in the best light.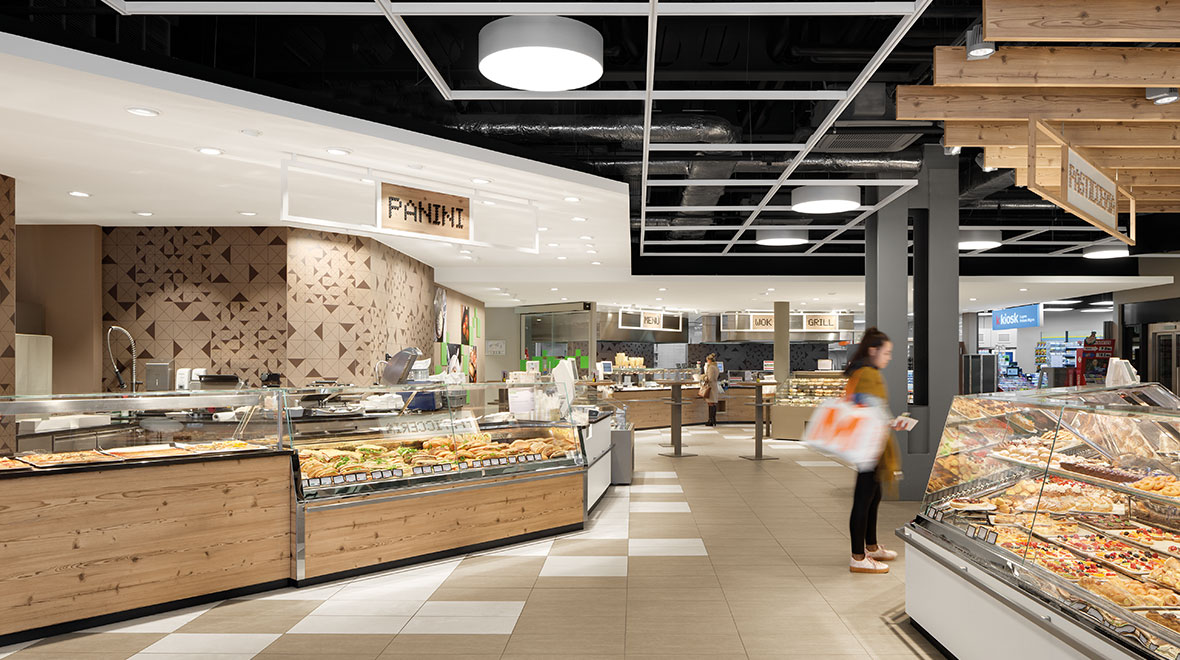 Spotlights such as GRADO and QUIRA emphasise the graphics in the supermarket and the bistro.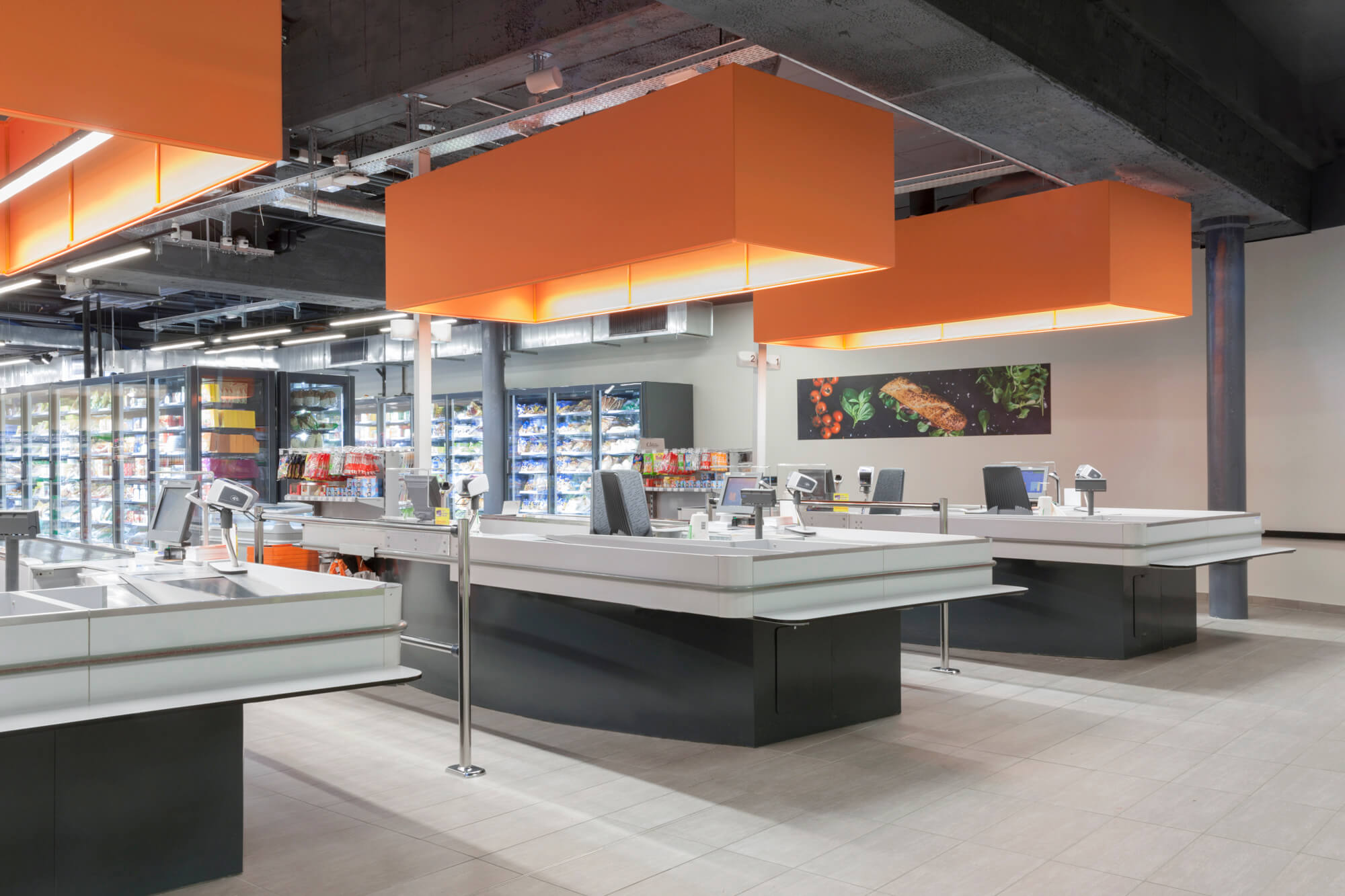 At the cash desks, XXL-luminaires with orange-coloured textile shades and E-Line insert attract all gazes: in that way the shopping experience comes, lighting-controlled, to its atmospheric finale.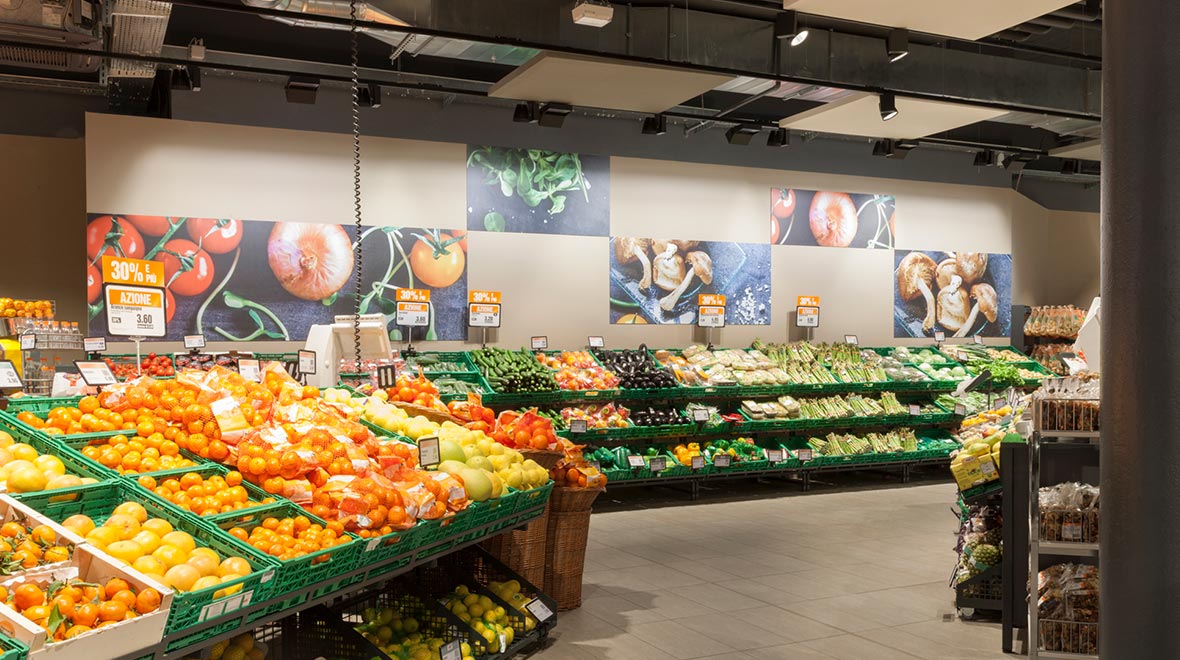 Fresh products literally every moment: that is achieved by the Oktalite lighting designers with a customised lighting concept that turns the goods assortment into an appetitiser: high-performance LED spotlights of the product families B.LEE and QUIRA PLUS set the scenes for the goods glare-free. The LORETO suspended luminaires establish a consistent ambient light.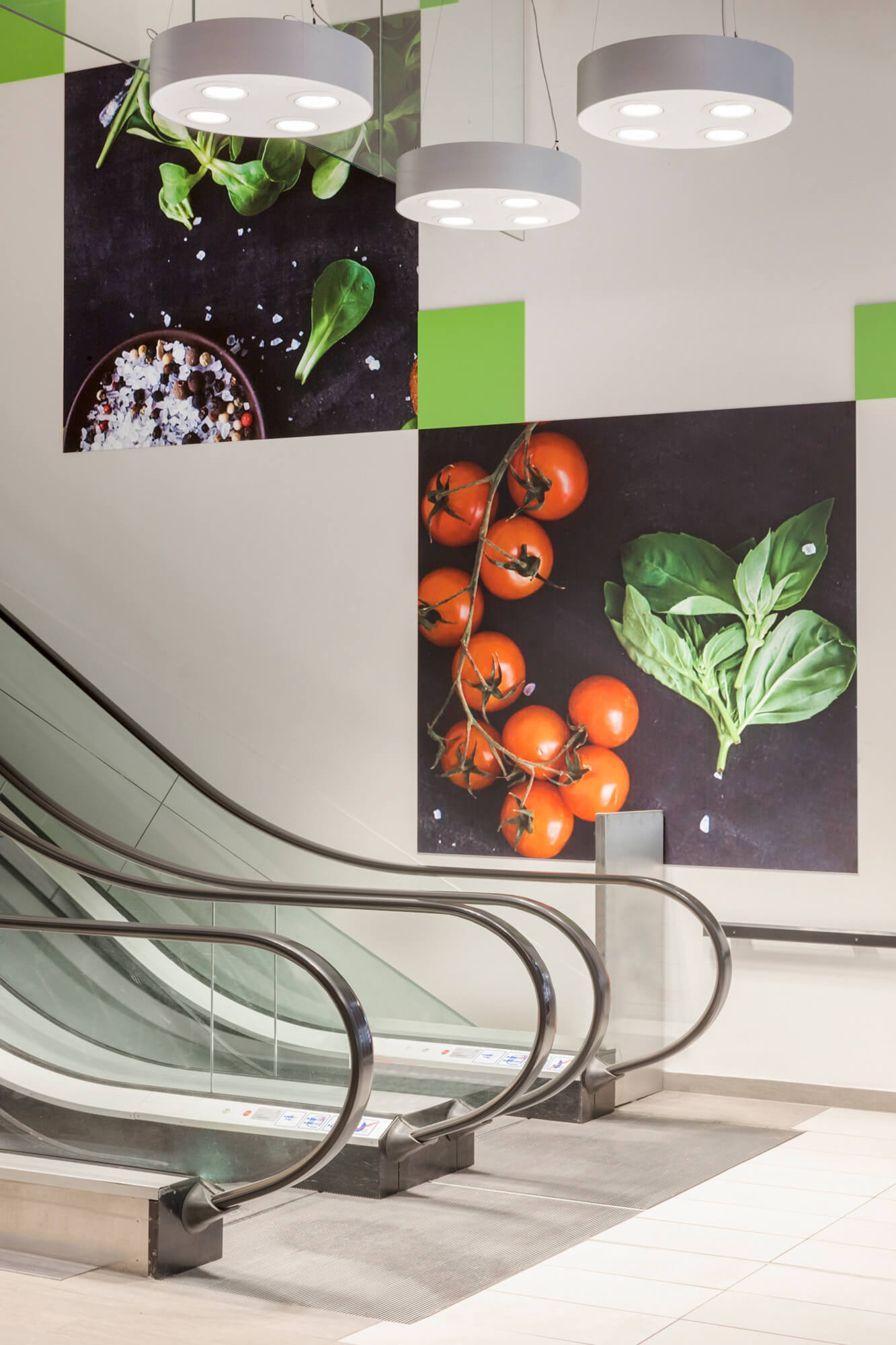 Additional design accents with a premium character are set by special productions: in that way the suspended luminaire CASSANO with its four luminaire inserts enlivens the area in front of the cash desks and at the staircase entrance.
Address
Oktalite Lichttechnik GmbH
Mathias-Brüggen-Straße 73
50829 Cologne
Germany