E-LINE NEXT LED
With E-LINE NEXT LED, sustainable lighting in the retail trade becomes child's play: the new generation of our proven strip lighting systems is HCL capable and provides complete solutions. Whether assortment aisle, check-out area or gondola head – E-LINE NEXT LED redefines, thanks to its modular equipment system with special optical systems and spotlights and a colour rendering index of CRI > 90, flexibility, light quality and modernization.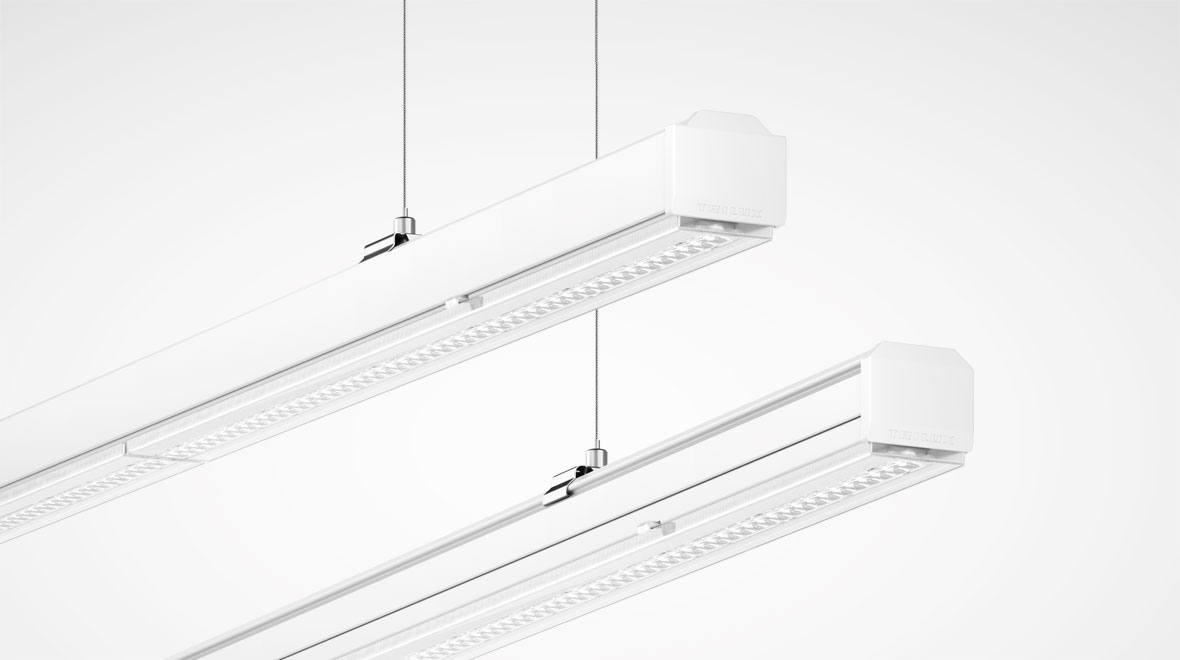 A classic with new technology: E-LINE NEXT LED is convincing with efficient LED technology of up to 190 lm/W and two mounting rail models: the Fix (fixed) system has fixed distances between isolating plugs for the integration of the LED luminaire modules either every 375 mm for high flexibility, every 1500 mm for modernization or every 2250 mm for cost-sensitive projects. The highlight in the case of the Flex (flexible) system is its continuous wiring: it permits unique leeway for the positioning of the luminaire modules – they can be positioned at any point on the mounting rail.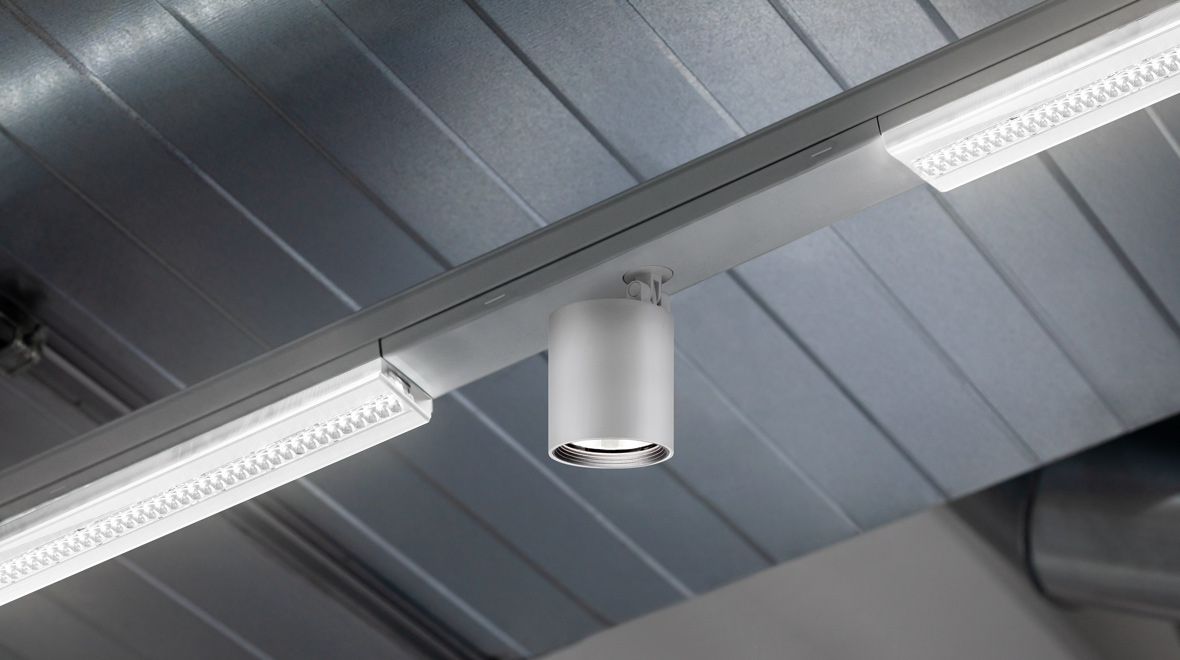 High ceilings are becoming more and more popular in retail throughout Europe. E-LINE NEXT LED also suggests itself for great mounting heights. Thanks to the choice of 15 optical systems and spotlights, this lighting strip system is individually configurable for every room situation and convinces in every version as a visual comfort artist: E-LINE NEXT LED has simply mastered the three facets of ultramodern LED lighting to perfection: visual comfort, accentuation and atmosphere.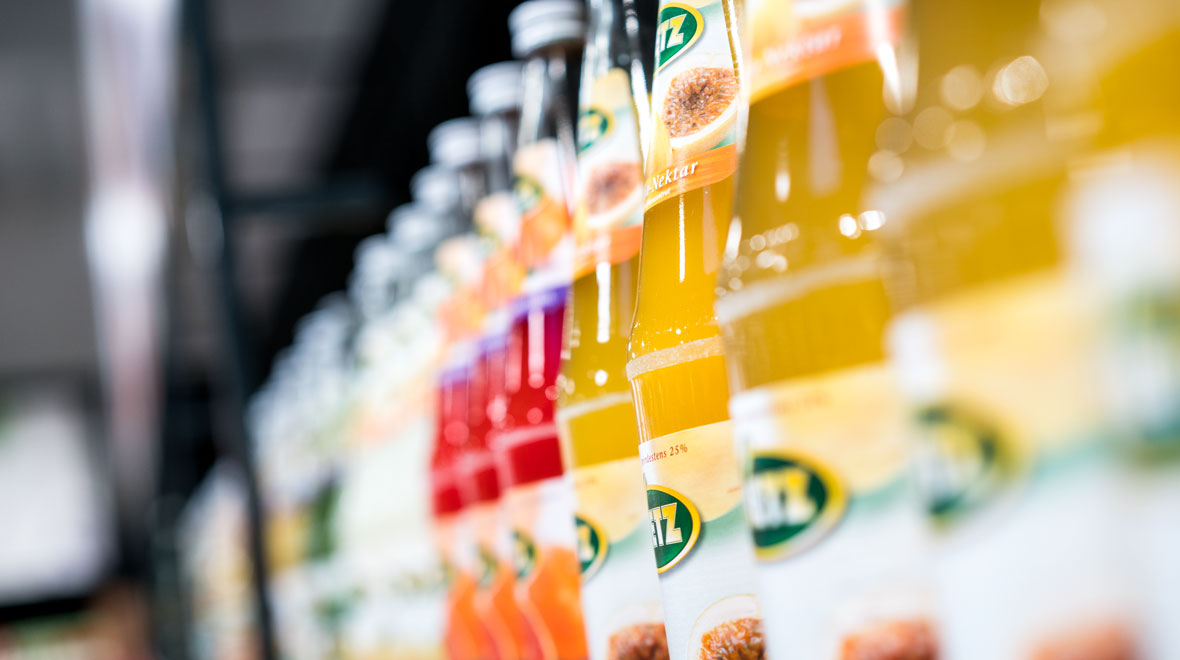 In 44 seconds ready to take off into the future: that is how quickly the changeover from existing E-Line systems to the next generation of our strip lighting classic is carried out – and that without tools, just with click and clip! Only the equipment carriers are changed. Added to this are even lower operating costs and the option for the integration of special features such as emergency lighting modules, beacons or sensors, and these make our E-LINE NEXT LED the complete solution.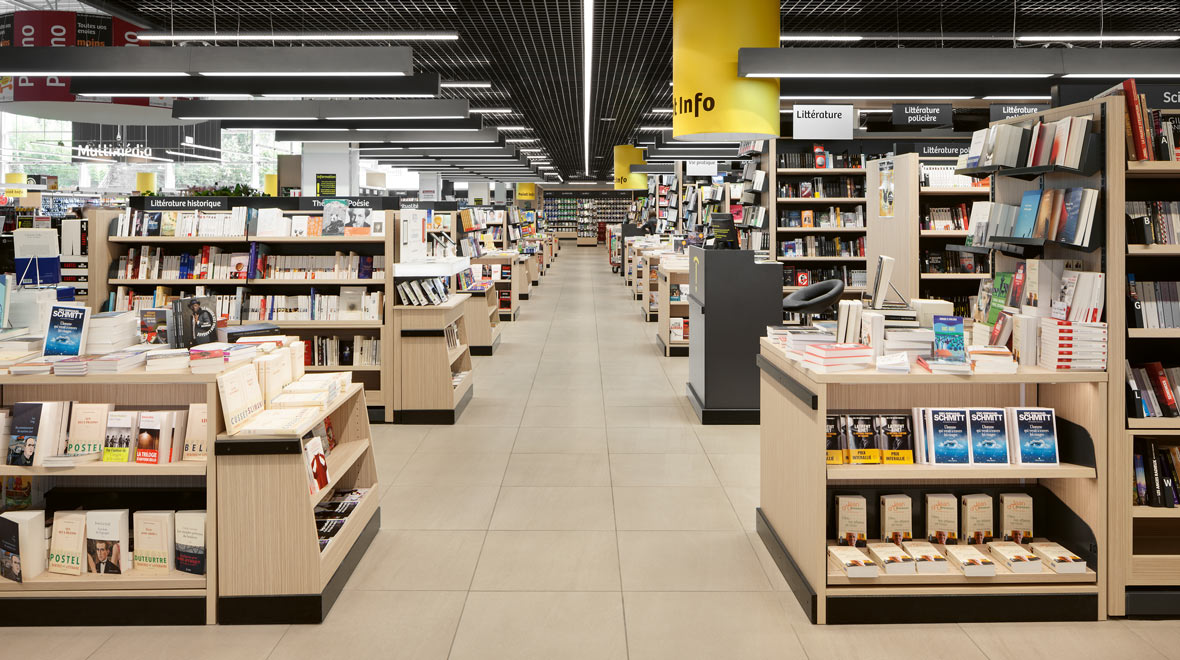 Sales promotion in our company also means cutting operating costs sustainably and efficiently with systems like E-LINE-NEXT LED. A further plus point is the simple conversion. It permits the modernization of your lighting during operation. The fast mounting also cuts installation costs. The POS remains well illuminated without major downtimes.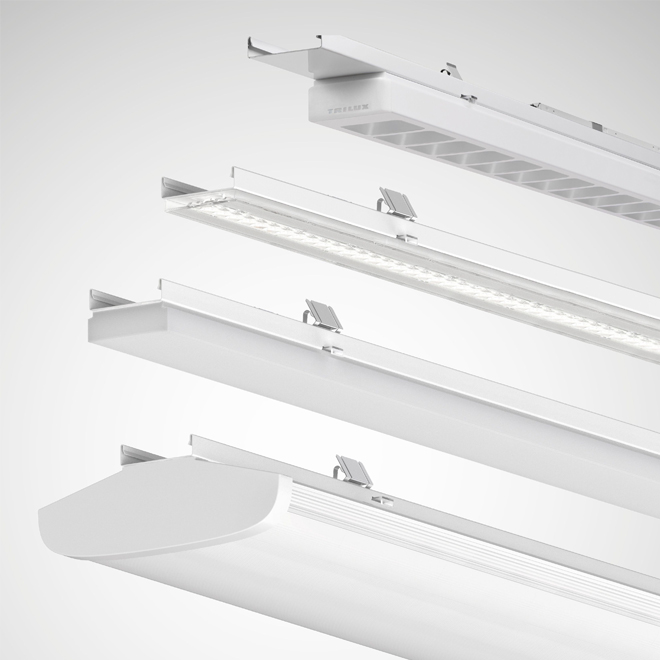 From planar lighting and shelf lighting to accentuation – perfect light with 15 custom optics.
Technical Specifications & Downloads
Please select a light source
Application areas
base illumination
LED Luminous Flux Class
2000 - 10000 lm in 500 lm steps / 10000 - 20000 lm in 1000 lm steps
Light colour
3000 K, 4000 K, 6500 K
Optic
Lens optic

Supply unit
integral driver
Luminaire colour
RAL 9005 jet black
RAL 9006 white aluminium
RAL 9016 traffic white

Downloads
Application areas
base illumination
LED Luminous Flux Class
2000 - 10000 lm in 500 lm steps / 10000 - 20000 lm in 1000 lm steps
Light colour
3000 K, 4000 K, 6500 K, Active
Optic
Lens optic

Supply unit
integral driver
Installation
Recommended for new installation.
Luminaire colour
RAL 9005 jet black
RAL 9006 white aluminium
RAL 9016 traffic white

Downloads
E-LINE NEXT LED references
Address
Oktalite Lichttechnik GmbH
Mathias-Brüggen-Straße 73
50829 Cologne
Germany