MUCH MOON
From special edition to standard: MUCH MOON has seized its place in the portfolio. The decorative suspended luminaire with a visible light surface offers creative design options for many applications thanks to different rod lengths and variable installation options. Be it Food, Fashion, Architectural, Office or Showroom – the controllable lighting installation MUCH MOON with high-level aesthetics creates representative and attention-grabbing areas in any room.
Now wireless lighting management available for low-installation modernization.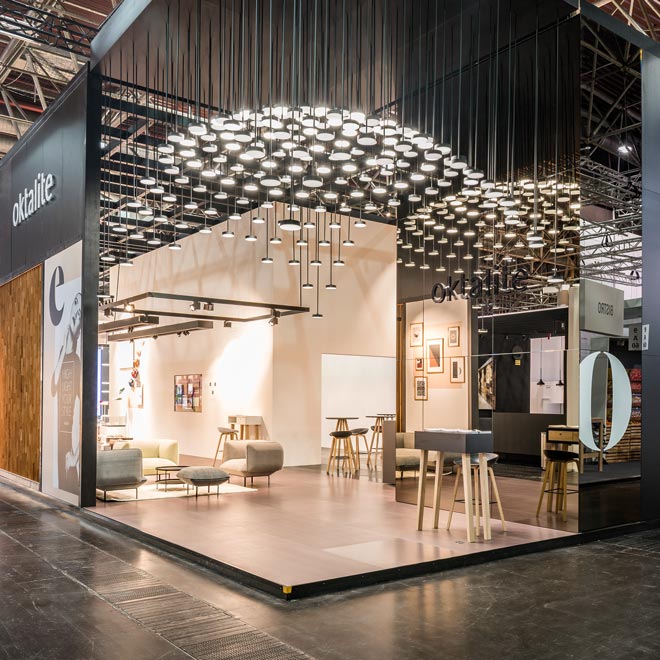 Always a spectacular eye-catcher: MUCH MOON represents unusual lighting architecture, attracting attention in supermarket cash register areas and fashion store entrance areas alike. The regular arrangement of the luminaires as circles generates a fascinating light sculpture. Among other things, the variety of rod lengths of this suspended luminaire from 60 cm up to 2 metres offers numerous design options for a luminous ceiling.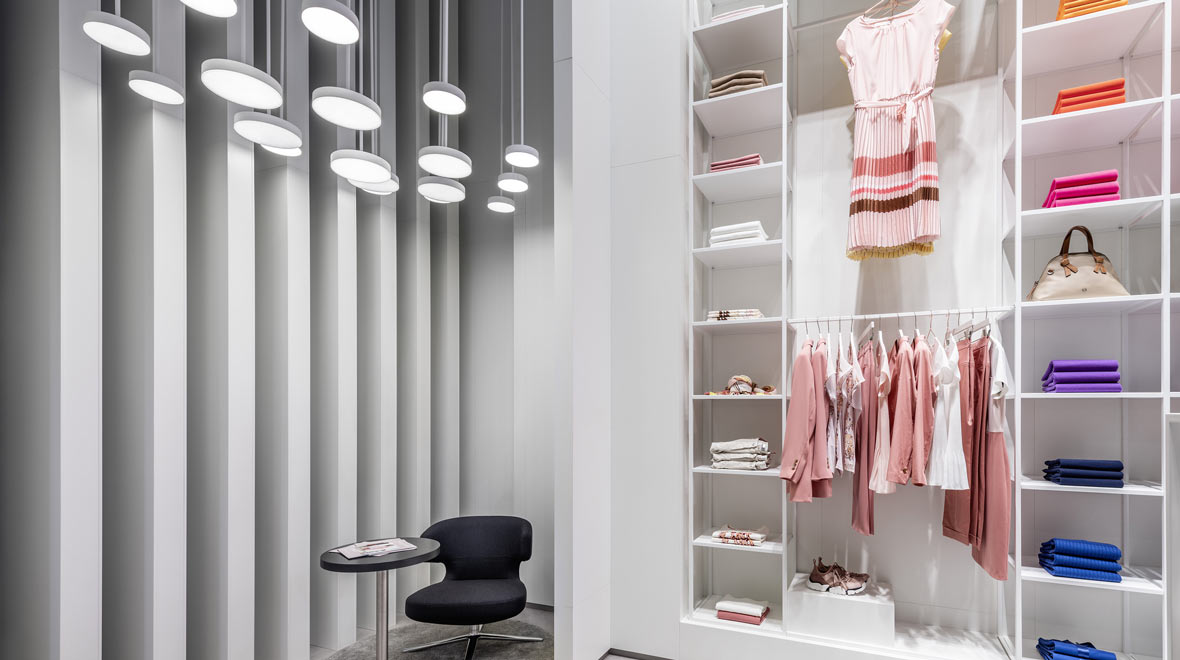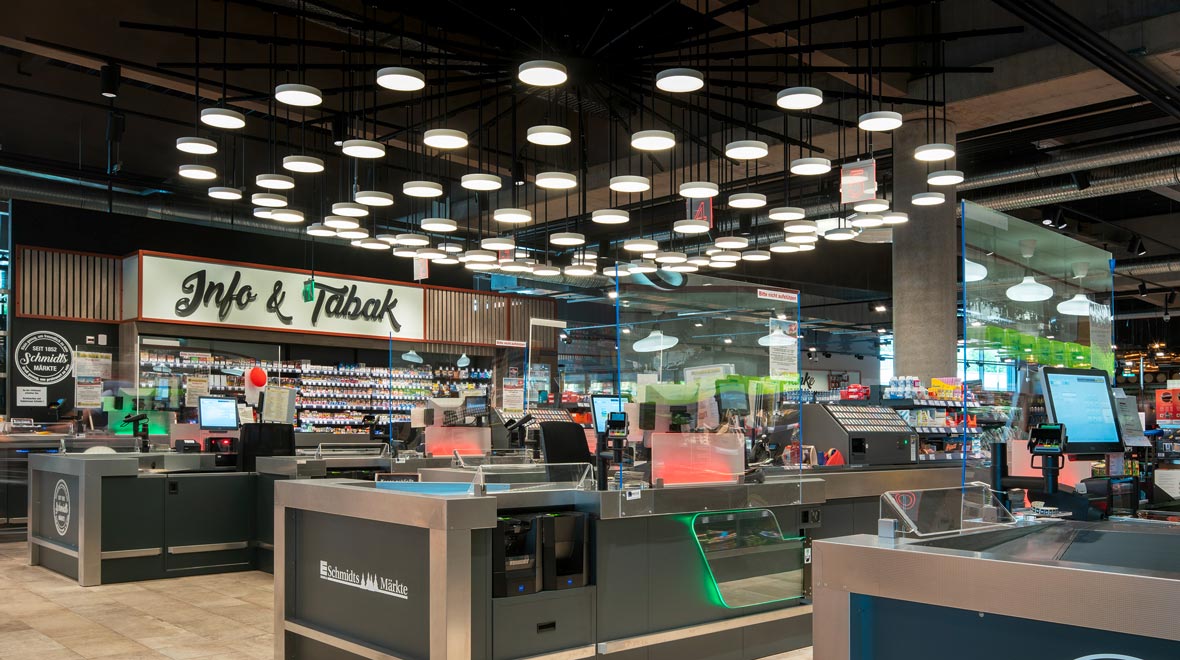 Optical highlights can be achieved by arranging the suspended luminaires irregularly: In the application examples, two luminaire sizes and different suspension lengths were combined. MUCH MOON is HCL-capable and represents a lighting design solution in a class of its own even for high rooms with a suspension length of up to two metres. Alternative suspension lengths can also be produced on request – even up to four metres.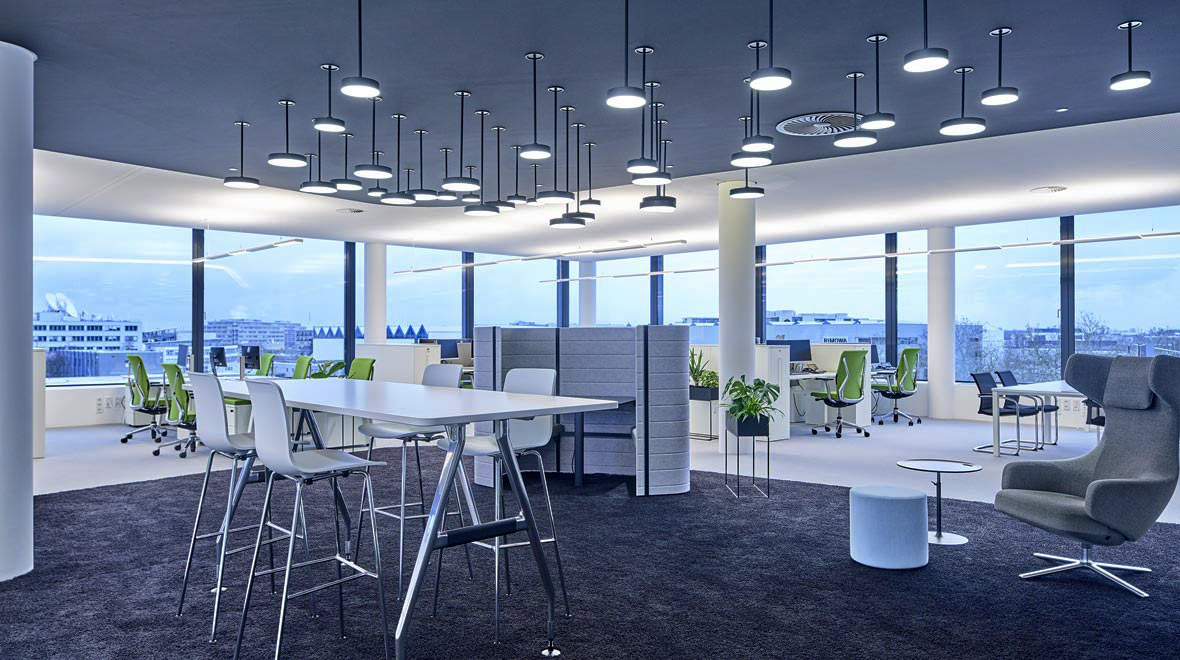 Other stylish applications for MUCH MOON: In offices or for area showcasing, the lighting installation in black or white significantly enhances any space.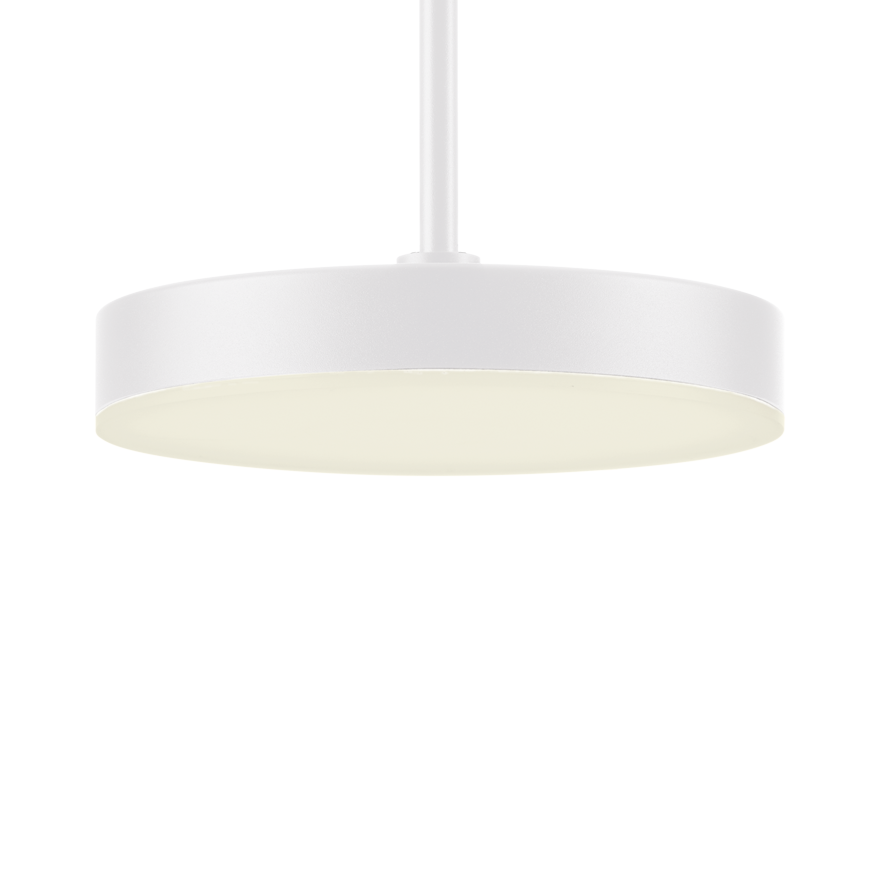 white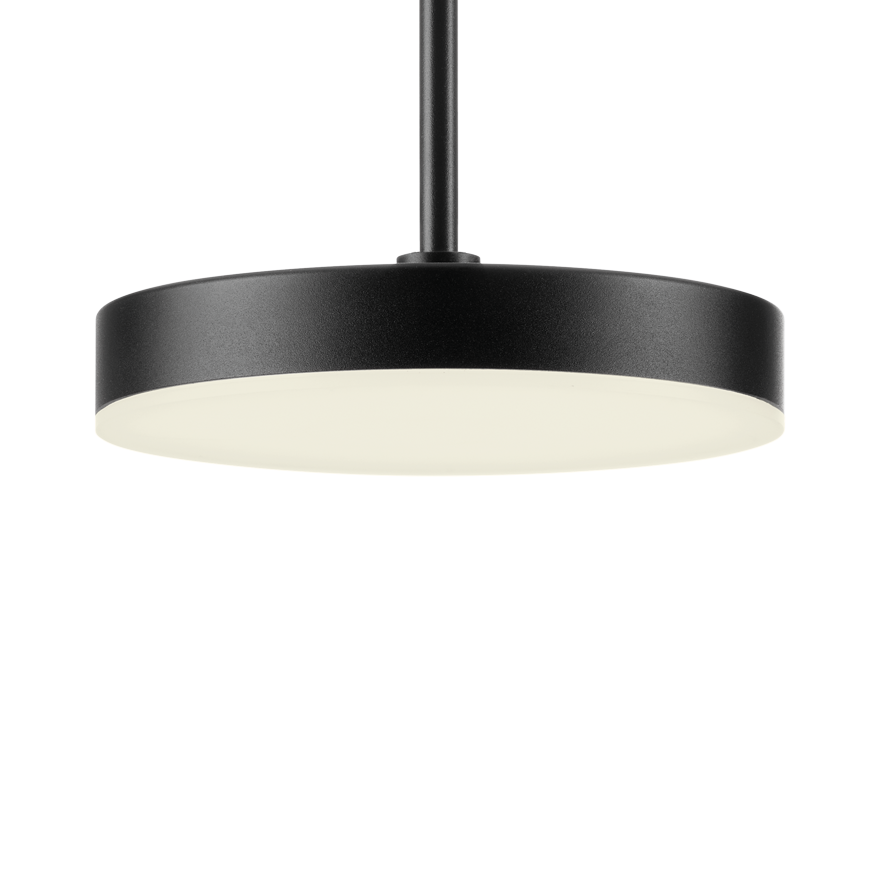 dark
Technical Specifications & Downloads
Please select a light source
Application areas
base illumination
LED Luminous Flux Class
2000 lm - 3000 lm
Light colour
3000 K, 4000 K, Active 2700-6000 K
Supply unit
DALI driver, DALI DT8 (Active)
Installation
Recommended for new installation.
Material
Sheet steel
Luminaire colour
RAL 9005 jet black
RAL 9016 traffic white

Weight
2,0 kg / 2,8 kg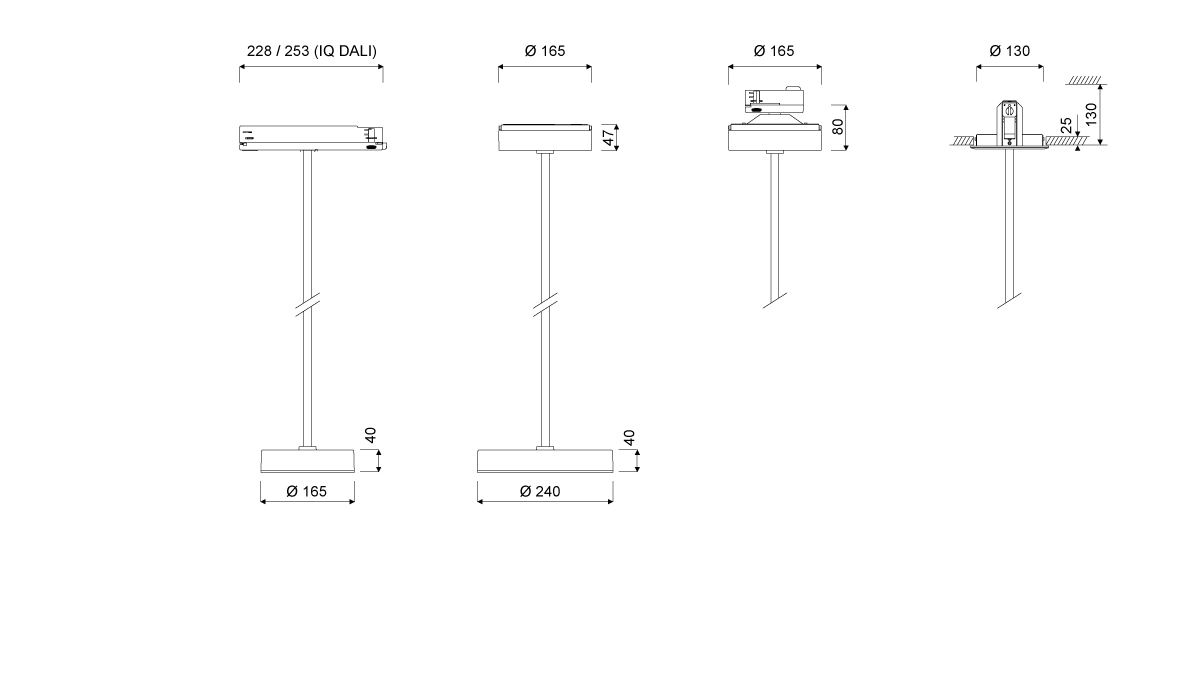 Application areas
base illumination
LED Luminous Flux Class
2000 lm - 3000 lm
Light colour
3000 K, 4000 K, Active 2700-6000 K
Supply unit
DALI driver, BLE-Driver
Installation
Recommended for modernization or new installation.
In a BLE network up to 127 luminaires can be coupled. A stable Bluetooth connection depends on the particular local situation. In the case of this luminaire type it amounts to up to 25m (recessed) / 7.5m (surface mounted).
Material
Sheet steel
Luminaire colour
RAL 9005 jet black
RAL 9016 traffic white

Weight
2,0 kg / 2,8 kg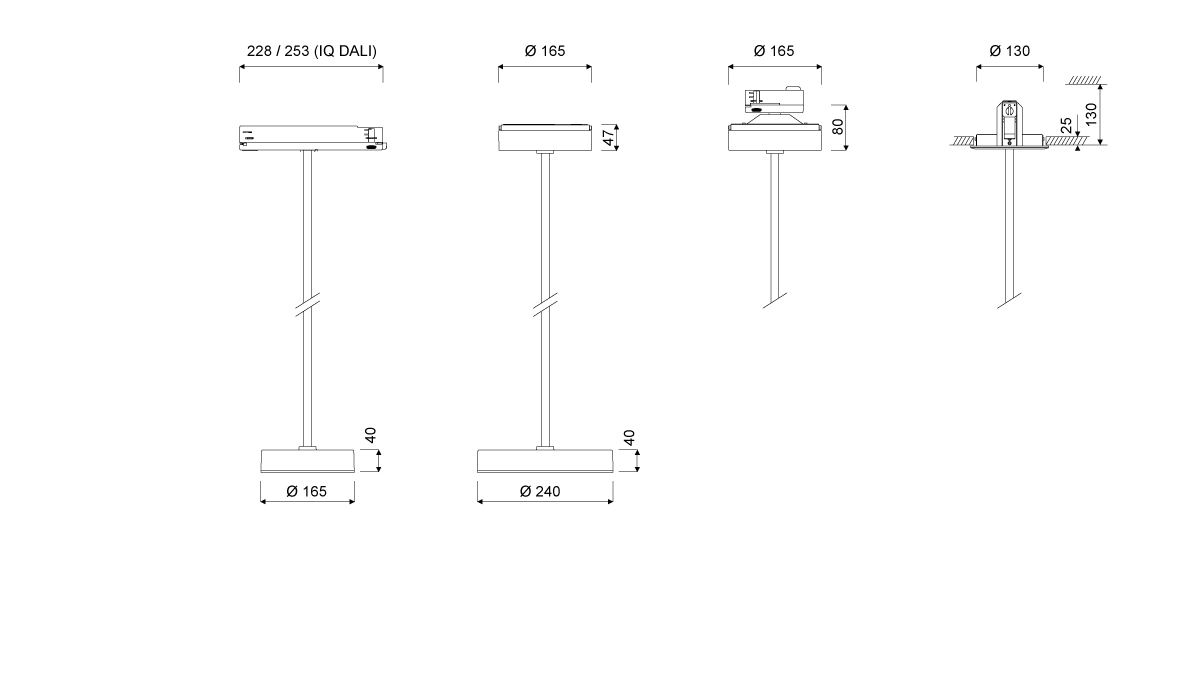 Address
Oktalite Lichttechnik GmbH
Mathias-Brüggen-Straße 73
50829 Cologne
Germany