LIGHTPANEL
A simple look, sophisticated optics, intelligent mechanics, lighter – and high lumen-output with up to 12,000 lm: the new LIGHTPANEL generation represents sustainable quality of light. With 170 lm/W, the lighting tool scores with maximum efficiency. Whether for general lighting, merchandise or aisles: our LIGHTPANEL is ideal for a diversity of retail lighting tasks.
LIGHTPANEL in application
Is your shop is up to five metres high? Is your track at right angles to the merchandise aisle? The new LIGHTPANEL masters both. High luminous flux, very good colour rendering plus efficient lens technology bring light to where it is needed. Thanks to its discreet look and feel, the luminaire remains unobtrusive in the ceiling. The optimal position of the centre of gravity keeps the LIGHTPANEL safely in balance, whether the luminaire body is rotated or suspended from the track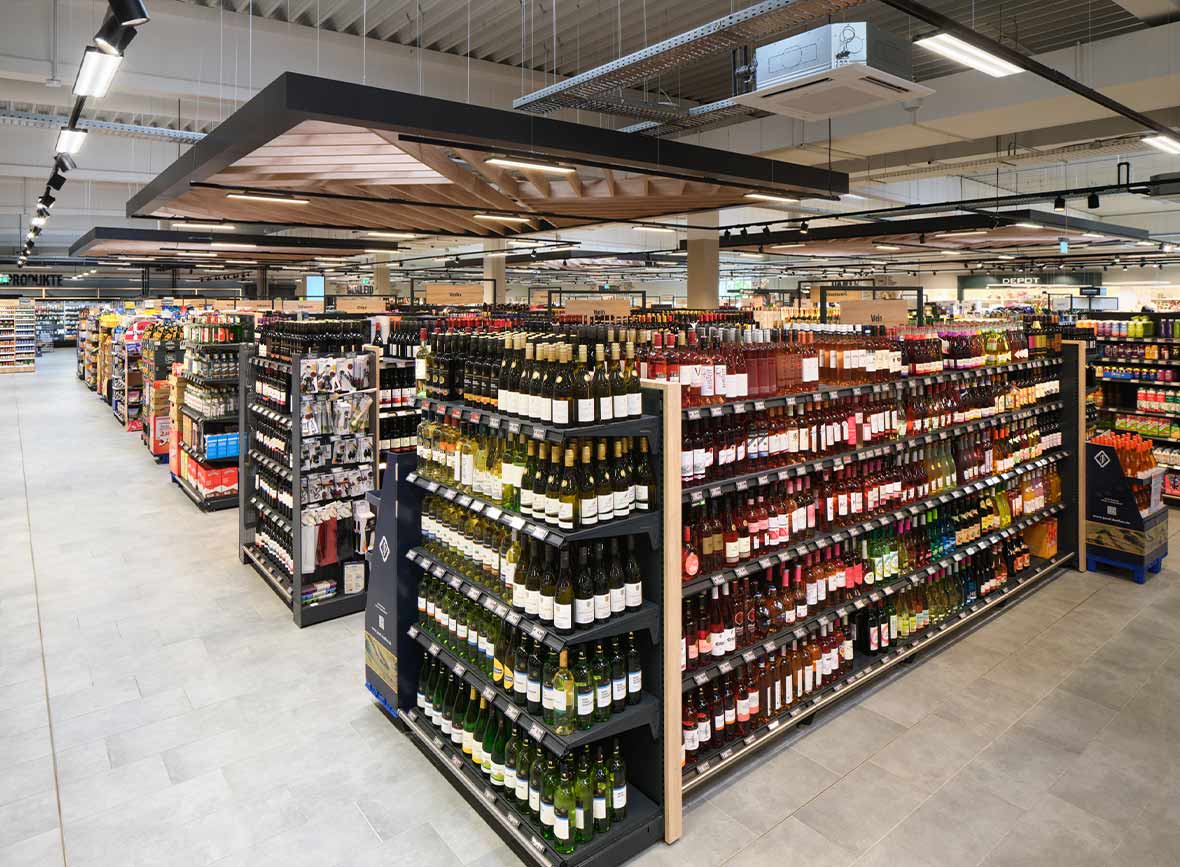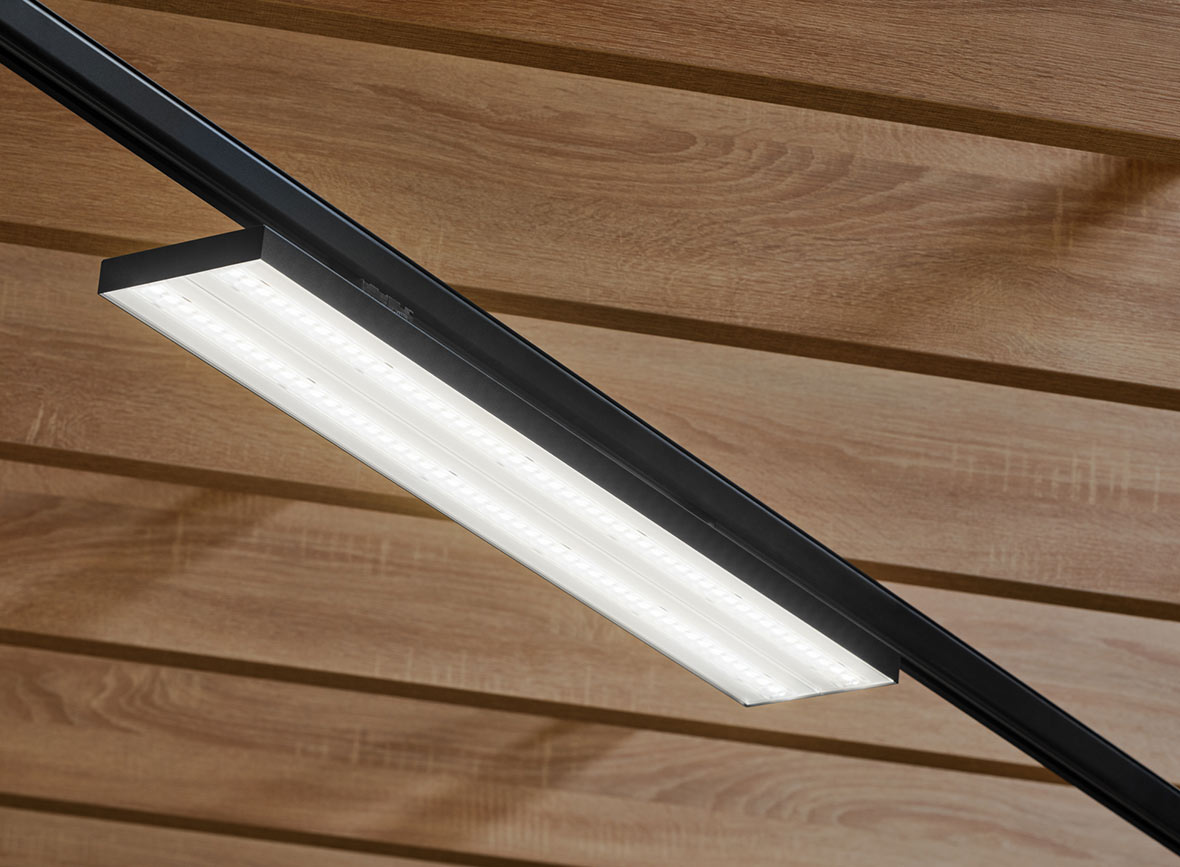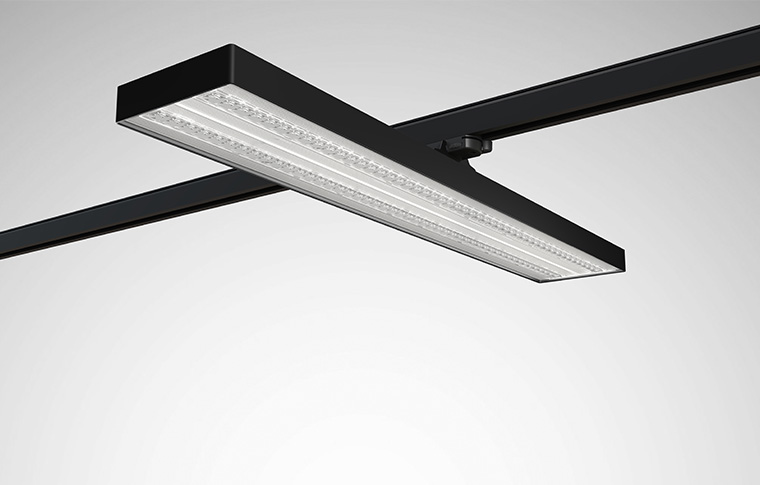 Applicability
The new LIGHTPANEL is the system-strong addition to the proven E-LINE-NEXT continuous line system. It uses its technology and thus features maximum reliability. Compared to its predecessor, LIGHTPANEL is 28% lighter. This saves material and improves the handling during mounting. Install LIGHTPANEL effortlessly along the track or rotated by 90°. For efficient lighting concepts either parallel to or across the aisle.
One LIGHTPANEL, many advantages – simple, fast and flexible
Quickly and easily future-proof your lighting with this LIGHTPANEL. It features the latest LED technology and is ready for wireless light management and Human Centric Lighting. In combination with accent spotlights, this product is the optimal choice for modern retail lighting concepts.
Technical Specifications & Downloads
PLEASE SELECT LIGHTING
| | |
| --- | --- |
| Application areas | Aisle zone illumination, base illumination |
| LED Luminous Flux Class | 6500 lm - 12000 lm |
| Light colour | 3000 K, 3500K, 4000 K, ACTIVE 2700 - 6500 K (CRI >80) 3000 K, 3500 K, 4000 K (CRI > 90) |
| Optic | Lens optic |
| Supply unit | driver |
| Light Control | on request |
| Luminous Color | RAL 9005 jet black</br>RAL 9006 white aluminium</br>RAL 9016 traffic white |
| Weight | approx. 2,0 kg |
| | |
| --- | --- |
| Application areas | Aisle zone illumination, base illumination |
| LED Luminous Flux Class | 6500 lm - 12000 lm |
| Light colour | 3000 K, 3500 K, 4000 K, ACTIVE 2700 - 6500 K (CRI >80) 3000 K, 3500 K, 4000 K (CRI > 90) |
| Optic | Lens optic |
| Supply unit | DALI driver |
| Light Control | DALI DT6 / DALI DT 8 |
| Luminous Color | RAL 9005 jet black</br>RAL 9006 white aluminium</br>RAL 9016 traffic white |
| Weight | approx. 2,0 kg |
| | |
| --- | --- |
| Application areas | Aisle zone illumination, base illumination |
| LED Luminous Flux Class | 6500 lm - 12000 lm |
| Light colour | 3000 K, 3500 K, 4000 K, ACTIVE 2700 - 6500 K (CRI >80) 3000 K, 3500 K, 4000 K (CRI > 90) |
| Optic | Lens optic |
| Supply unit | BLE driver |
| Light Control | Bluetooth Low Energy |
| Luminous Color | RAL 9005 jet black</br>RAL 9006 white aluminium</br>RAL 9016 traffic white |
| Weight | approx. 2,0 kg |
The LIGHTPANEL CONVISION product family
Address
Oktalite Lichttechnik GmbH
Mathias-Brüggen-Straße 73
50829 Cologne
Germany