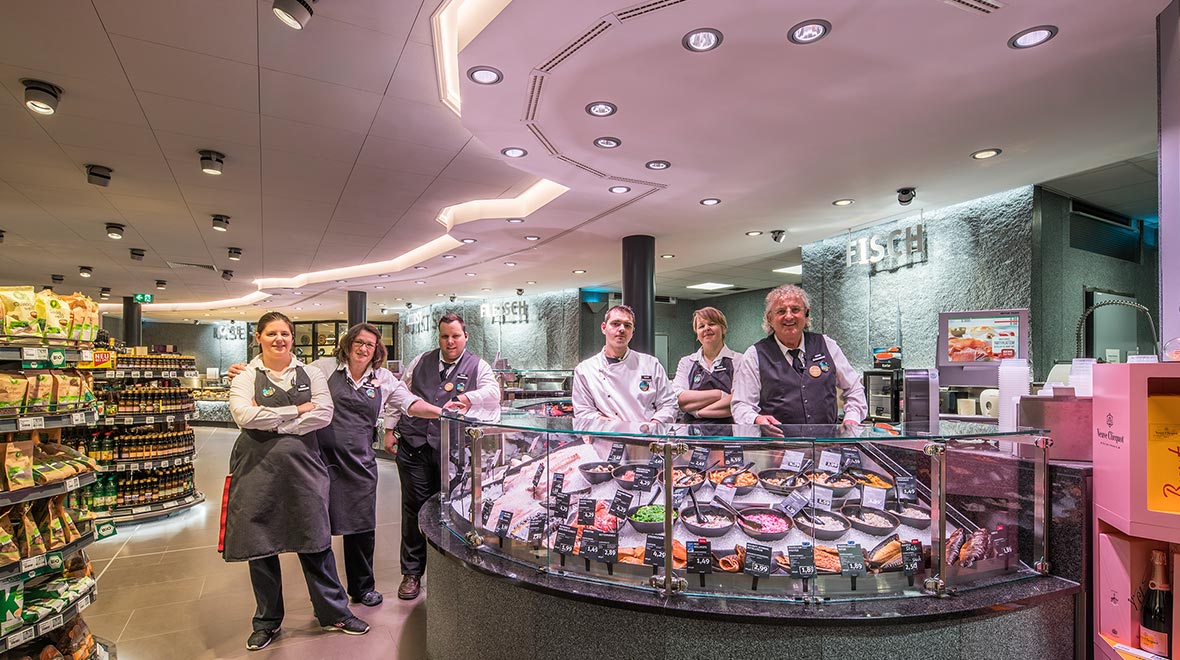 The REWE branch in Theatinerstraße is situated in the shopping arcade of the exclusive office, business and residential quarter "Fünf Höfe" (Five Courtyards) For the jury of the German Retail Association (HDE) the extraordinary experience value of this supermarket played a decisive role. And hence also the special lighting concept.
"Together with Oktalite we were able to implement a "theatrical lighting concept. We emphasize the products like jewels in the window display."
Thomas Bernd, REWE construction manager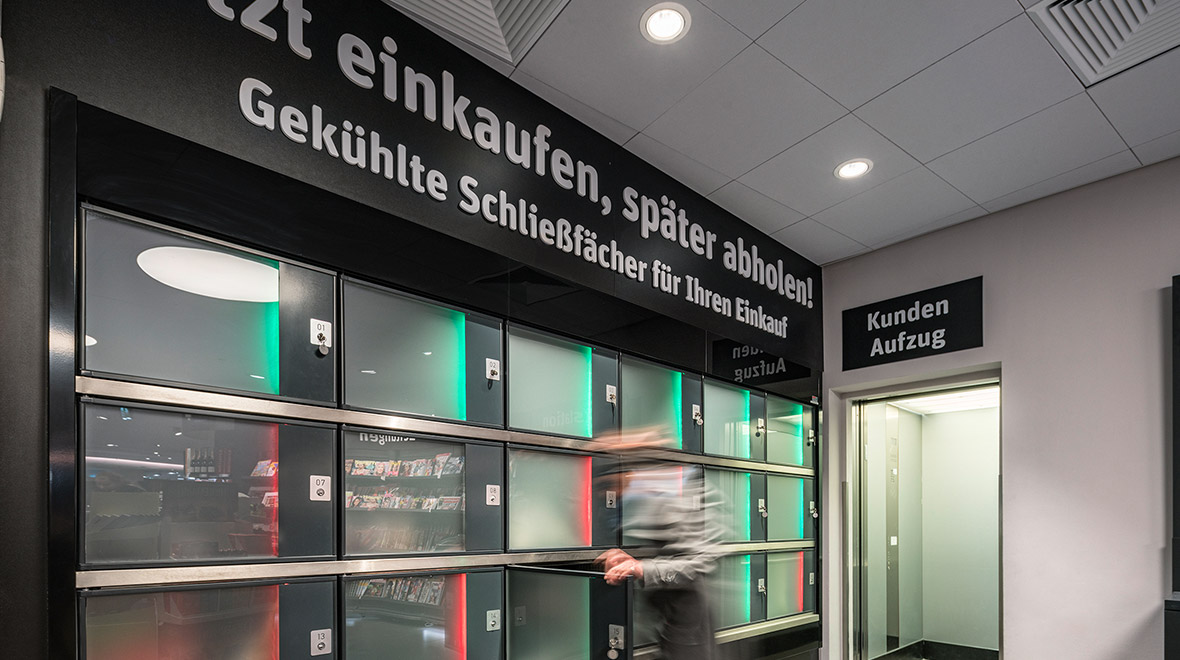 The premium alignment of the supermarket is shown by the spectacular services and eyecatchers of its worlds of enjoyment and by the courage of unusual design and special productions for the furnishing: the customers are pleased about refrigerated lockers, sensor-controlled glass doors in front of fresh food and beverages or a mobile-phone charging station.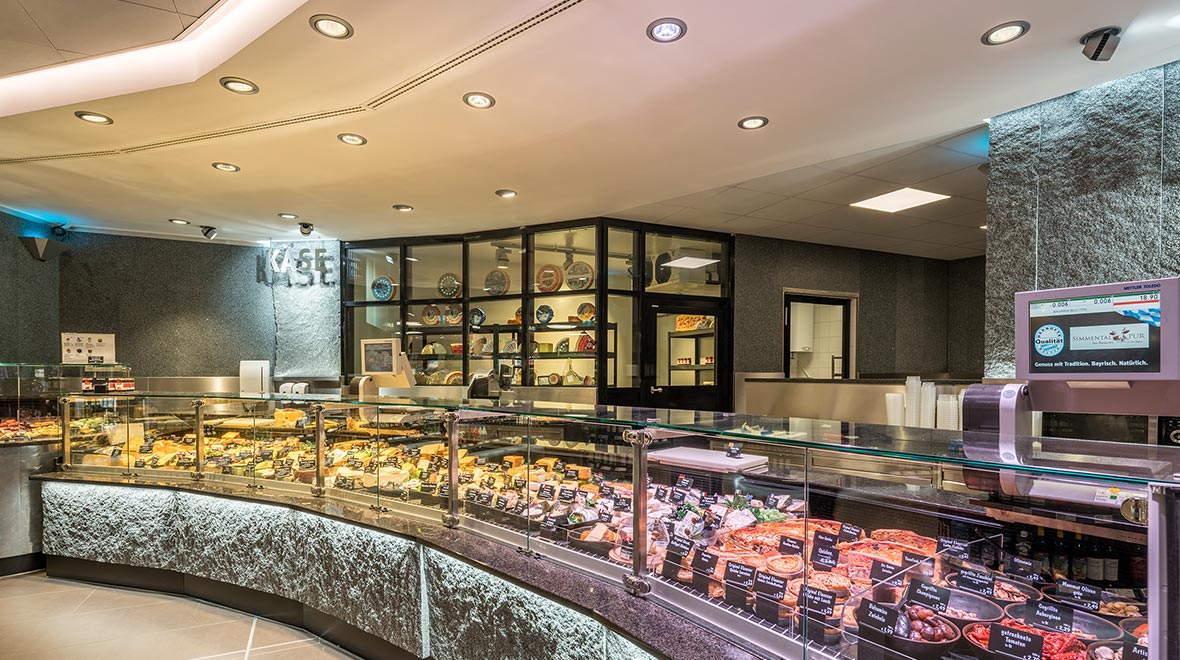 "We achieved the goal of creating a shopping experience that remains in the customer's memory and has him/her gladly come back again"
Husein Dugonjic, Supermarket Manager
Depending on the counter and the assortment, a two-row luminaire formation was used: the front illumination consisting of Flood reflectors creates the stage, the second row with Spot reflectors places the accents on certain products as stars. The store as a stage: the future belongs to such scene setting.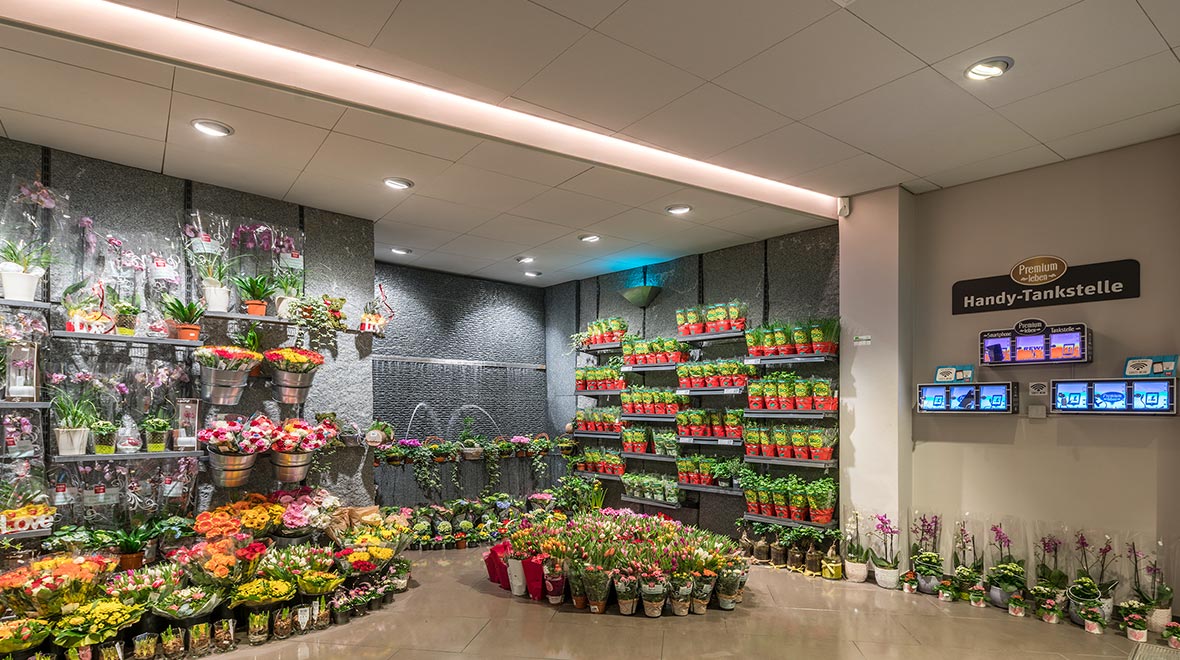 In the excellent REWE store in Munich, for example, playful details such as XXL photos alongside the escalator or a wall-mounted fountain in the floral department - elements which with appropriate spotlights, light panels and LED stripes are consistently staged with lighting techniques like elements of a theatre backdrop. The store as a stage: the future belongs to such scene setting.
Address
Oktalite Lichttechnik GmbH
Mathias-Brüggen-Straße 73
50829 Cologne
Germany