Authentic & smart lighting for people and goods
What is remarkable about this new building from 2019 is the sophisticated/successful lighting concept that takes people and goods equally into account. Thanks to human centric lighting (HCL), the daylight-dependent lighting control system supports the well-being of customers and employees alike in the key areas of fresh-food counters and checkout area. Products are illuminated individually in light colour and light intensity – which together ensures the best supermarket feeling. The strip lighting system E-LINE NEXT is also used in this Famila branch and convinces with its possibilities.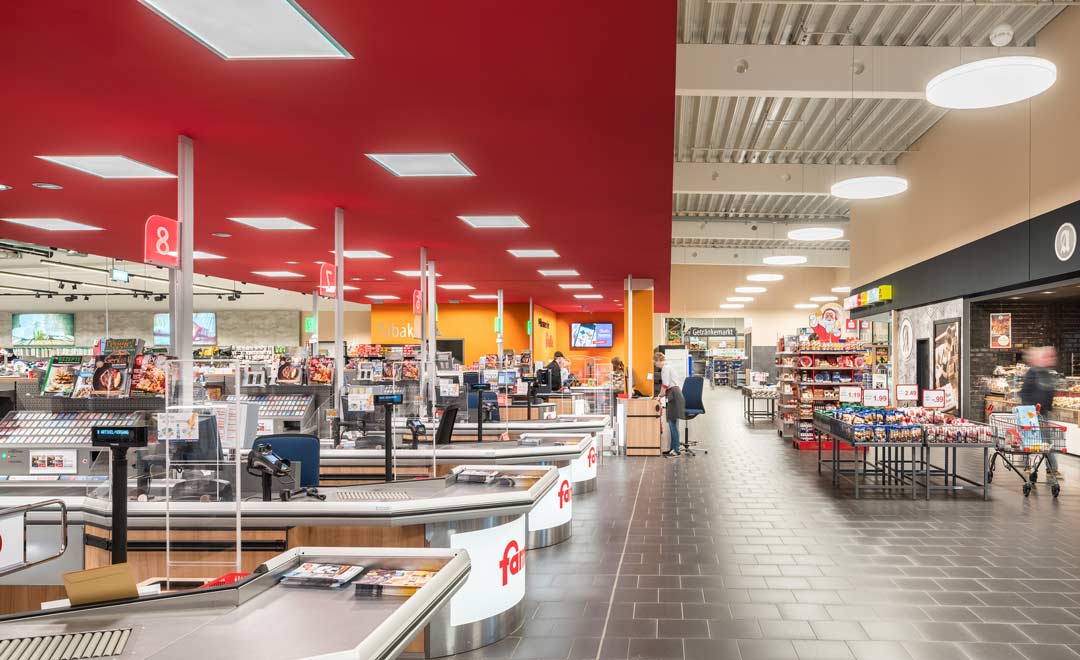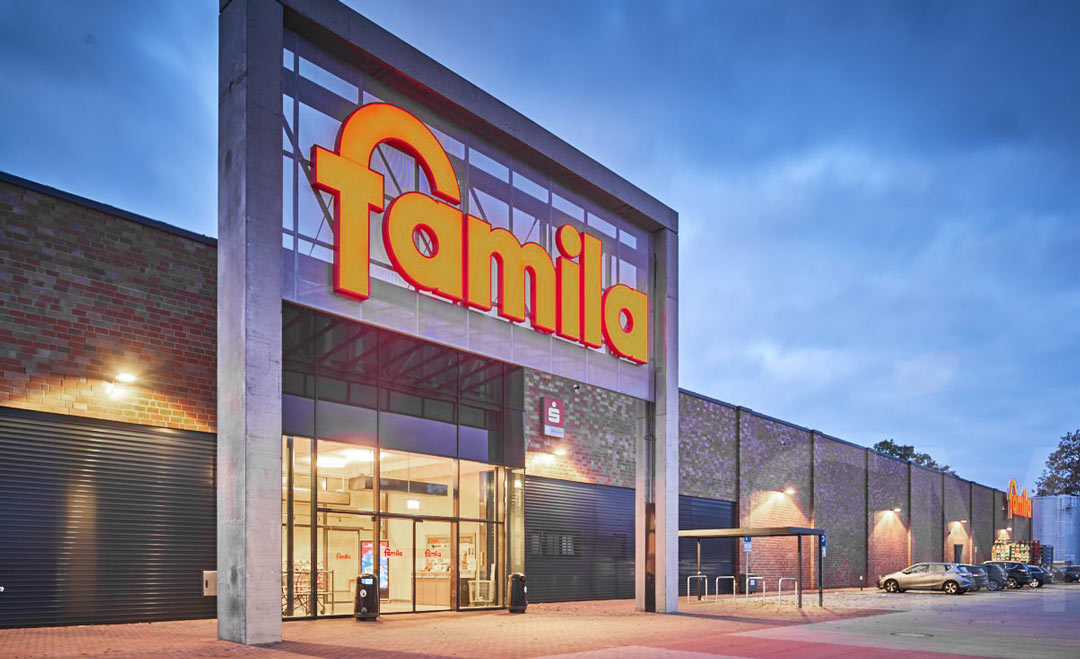 As soon as you enter the mall, the lighting takes on its guiding role: the pendant luminaire SOLEGRA in two sizes welcomes the visitors with its modern design language and visible light and accompanies them from the main entrance into the individual departments. The visible light continues there and supports the routing.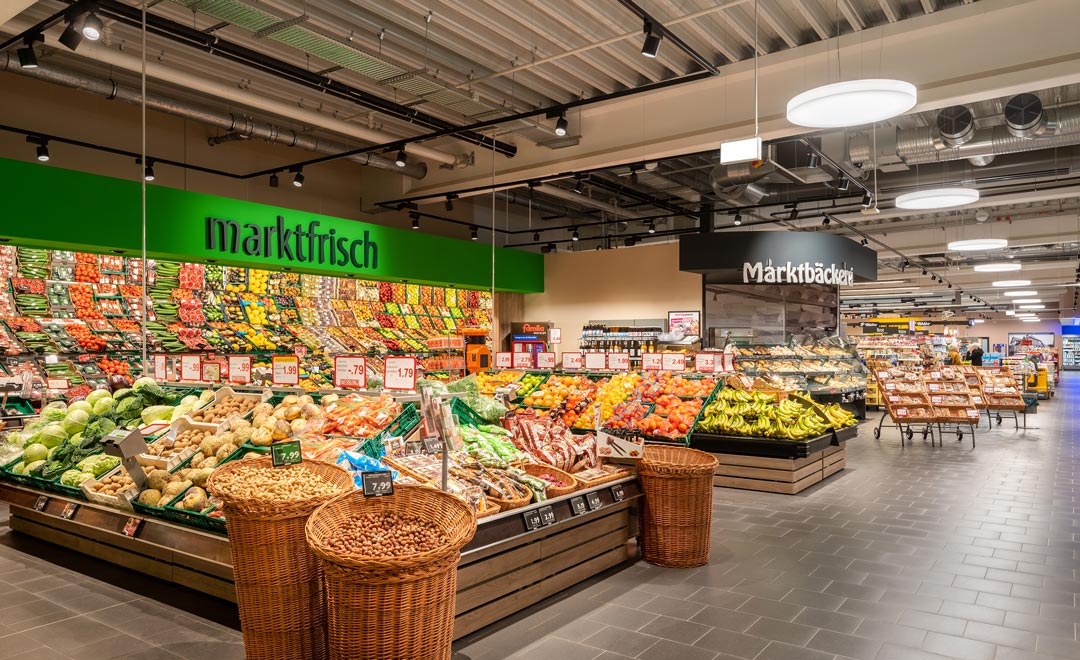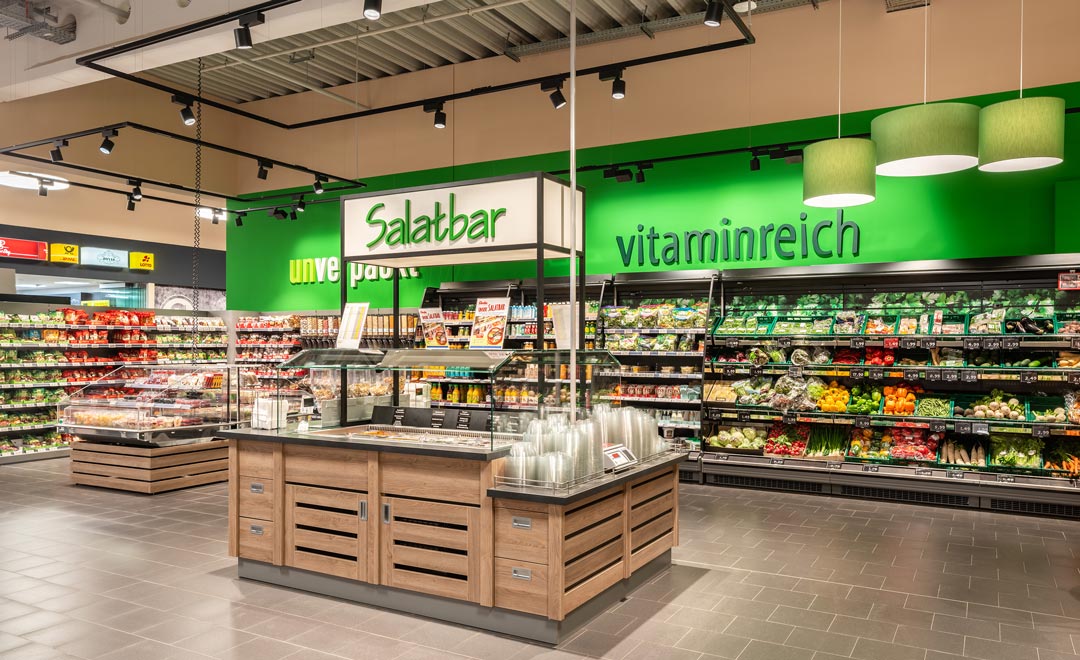 Every area shown in the right light in an exemplary manner: the warm-toned illumination for fresh and colourful fruit and vegetables is continued in the wine area, but here thanks to B.VEO TWIN with 2700 K acquires the cosy touch of a wine cellar.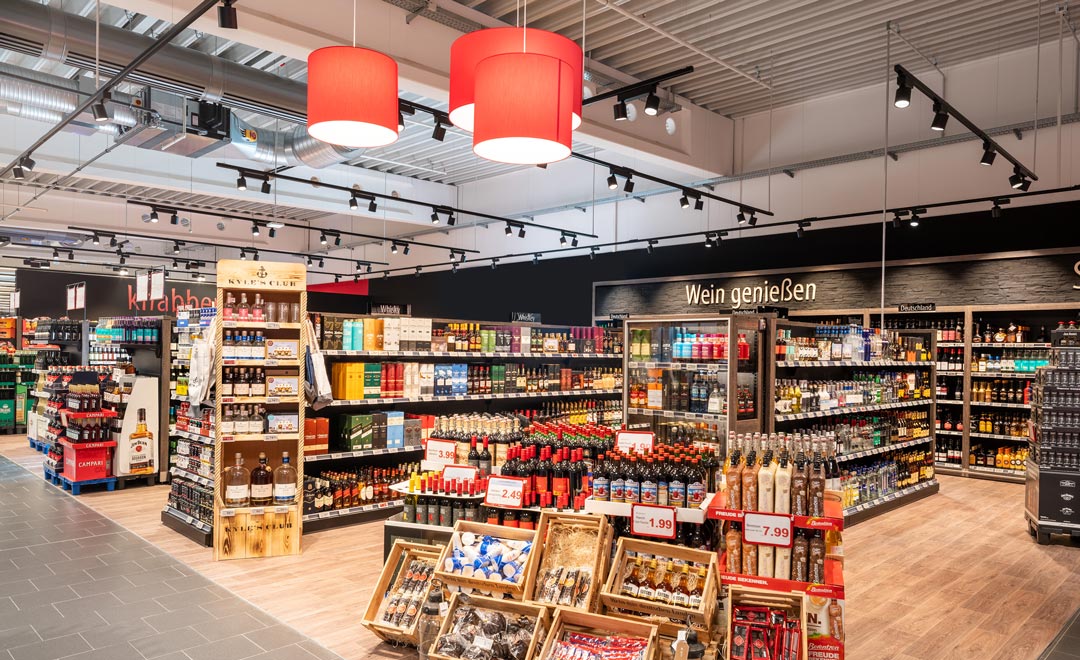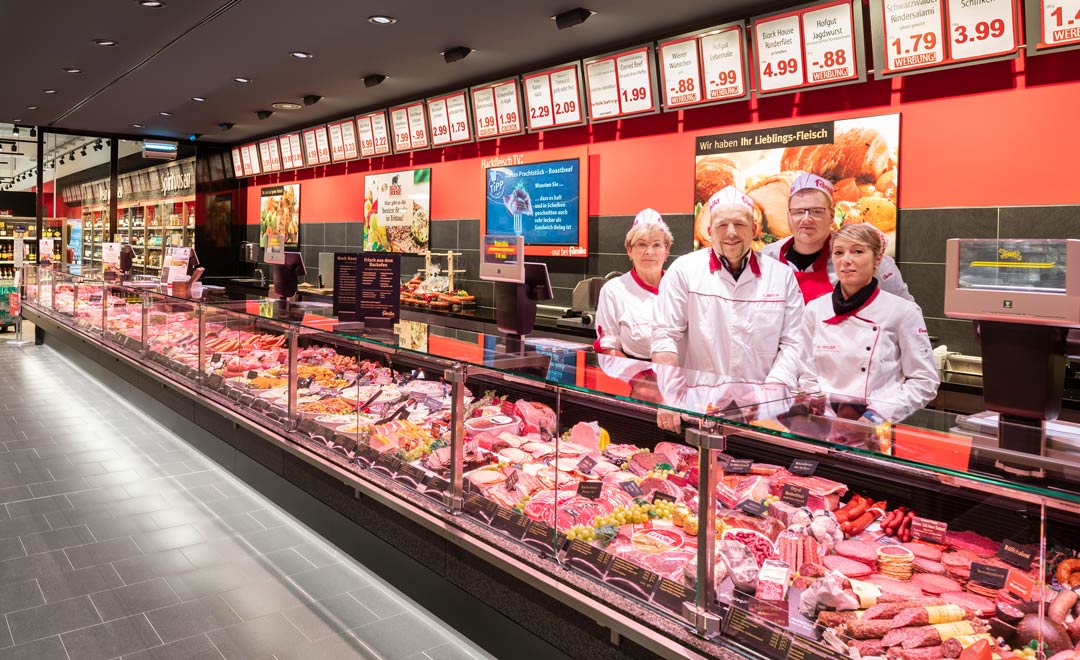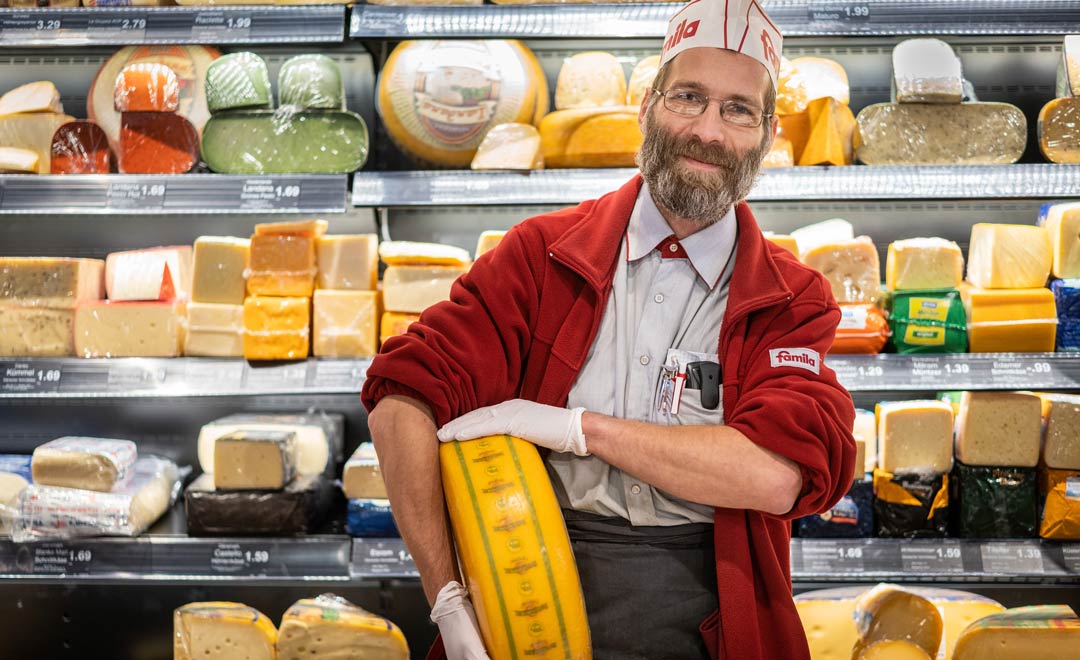 Meat, cheese or bakery products each need their specific lighting to be presented authentically. With the lighting management system like LiveLink ideal for a new building, the lighting at the fresh food counters can be flexibly adjusted in its colour and intensity and be repeatedly adapted to the respective assortment. The sales team is quite particularly pleased about the gentle effect of the LED lighting on the goods.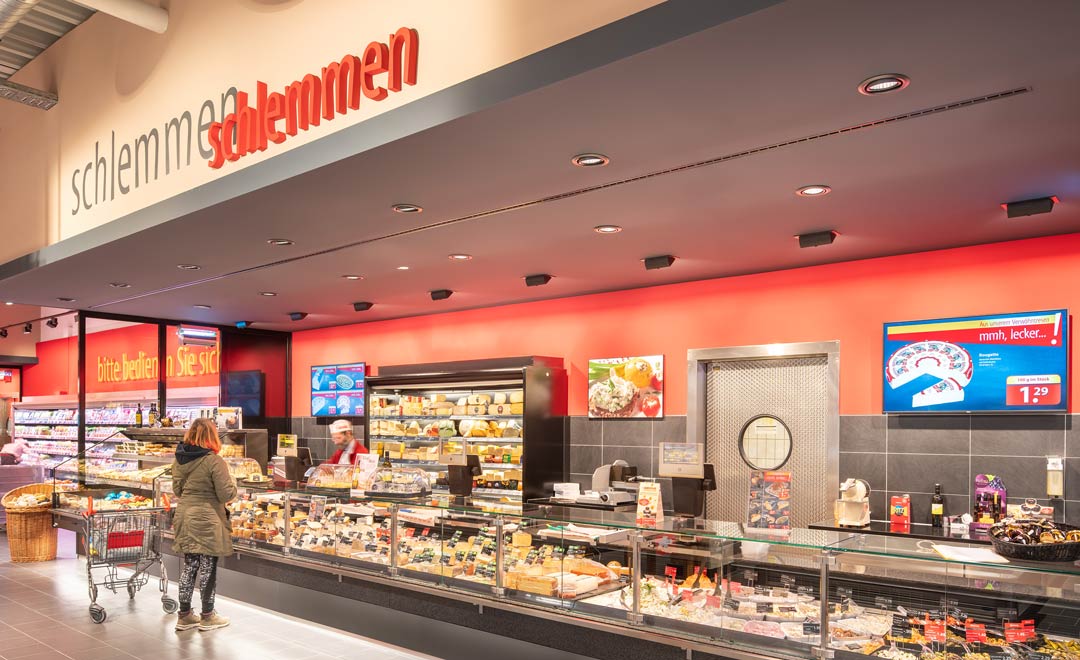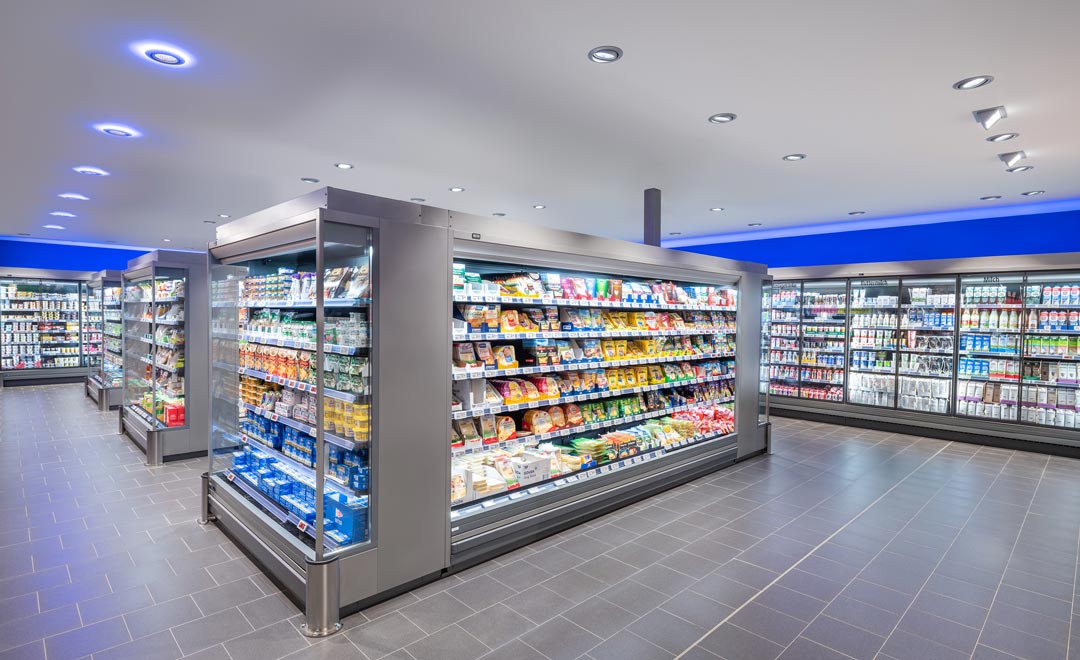 Things are different in the case of the dairy produce. The AGIRA PLUS recessed luminaires were given a decorative blue ring to signal the topic of fresh food and coolness in the best possible way. The different coloured luminaire elements such as pendant luminaires or decorative rings decoratively ensure variety and provide orientation.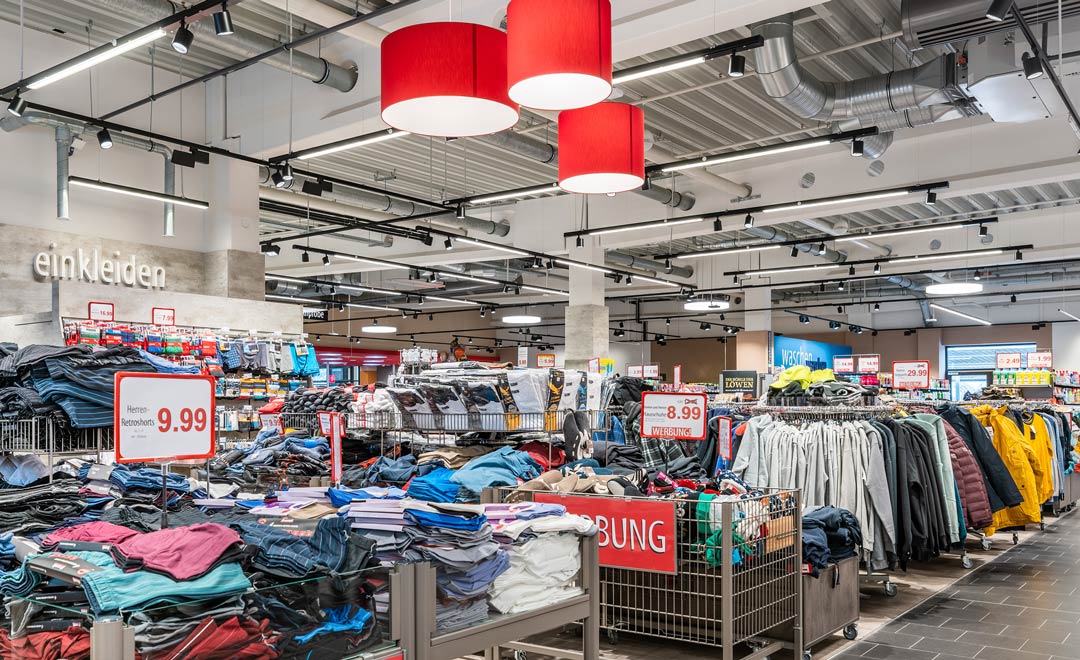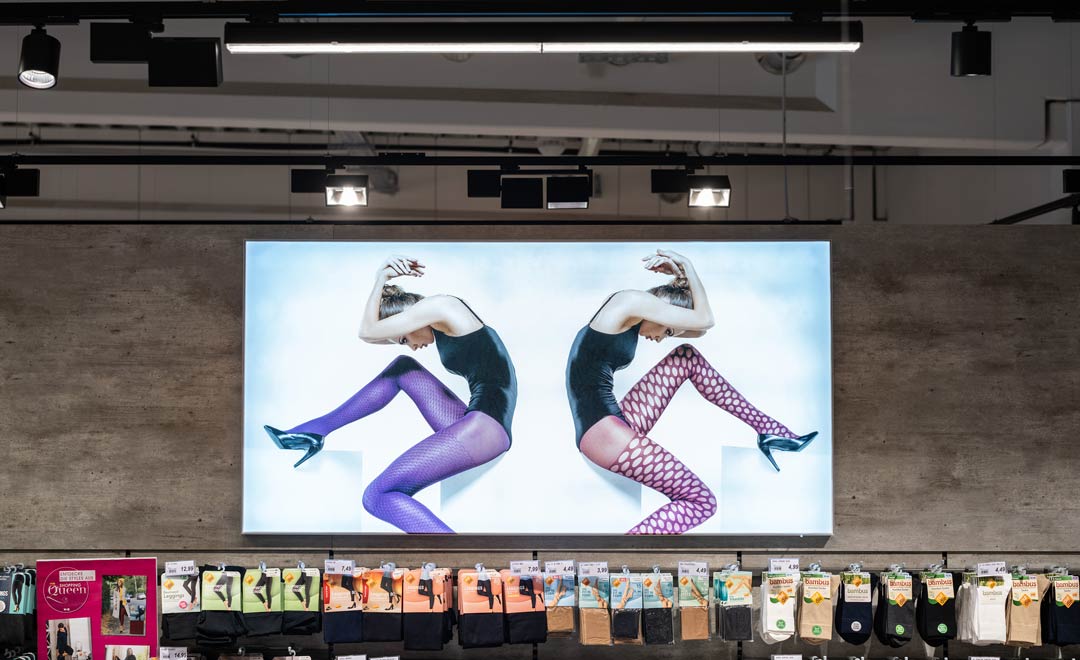 The fashion area and the shoe department show it convincingly: E-LINE NEXT is more than a strip light! Different spotlights can be connected to the carrier profile – an easy and elegant design and lighting possibility in the mix of wide-area light and accentuating light.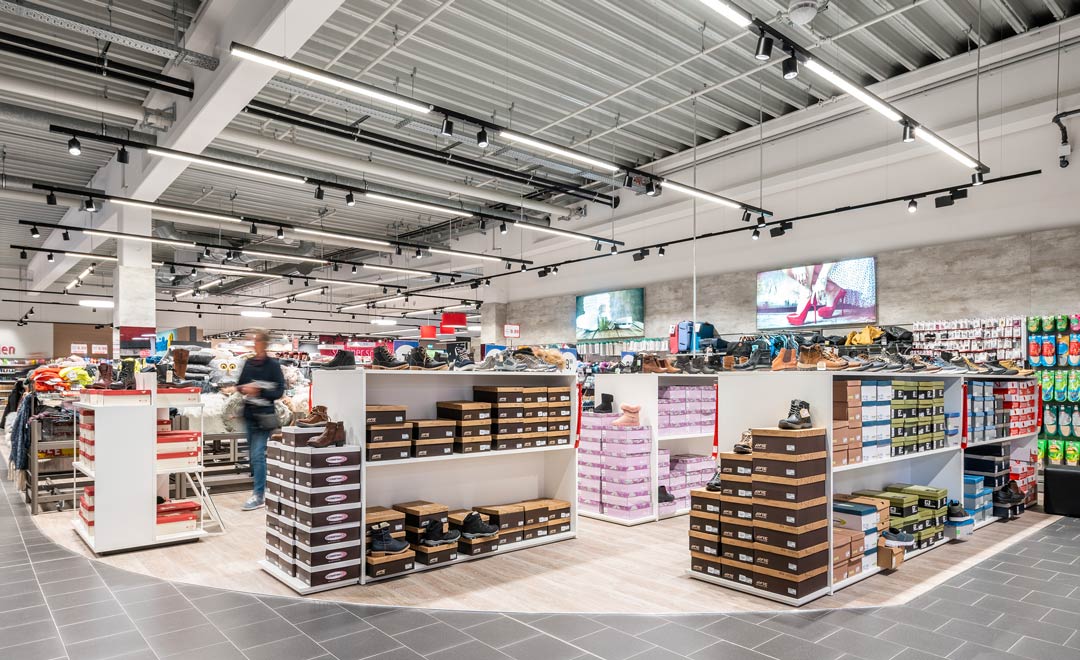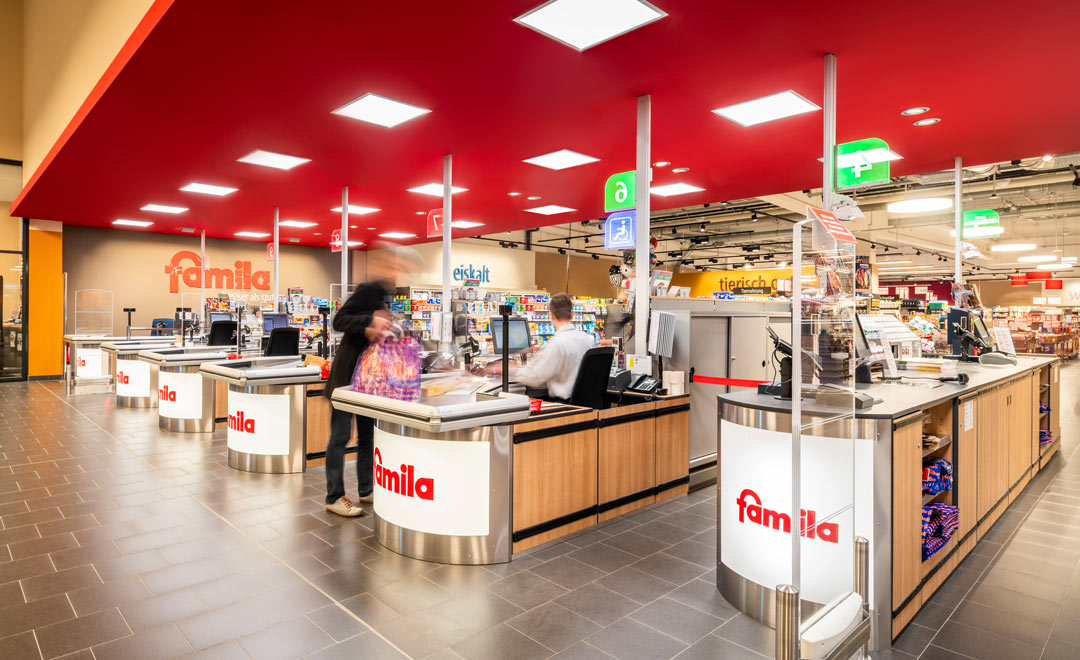 The generously proportioned checkout area at Famila in the morning, at midday and in the evening in der respective HCL lighting mood. The lighting changes fluidly depending on the daylight outside of the supermarket. HCL at the checkout has proven successful for customers and employees alike. The lighting control system uses ARIMO ACTIVE split up into three rows á nine luminaires and a range of 2700 K to 4700 K. The dynamics are easy to experience as, due to the depth of the room and the mall, the incidence of daylight is less than in other supermarkets.
Address
Oktalite Lichttechnik GmbH
Mathias-Brüggen-Straße 73
50829 Cologne
Germany