Luminaires, lighting and colours show the way
Individuality in retail expresses itself in the Till Eulenspiegel town of Mölln in Schleswig-Holstein particularly in the lighting concept and the luminaire design. Every department is emphasized by the type and colour of the luminaire. Orientation in the Edeka supermarket is looked after by the custom-made suspended luminaires.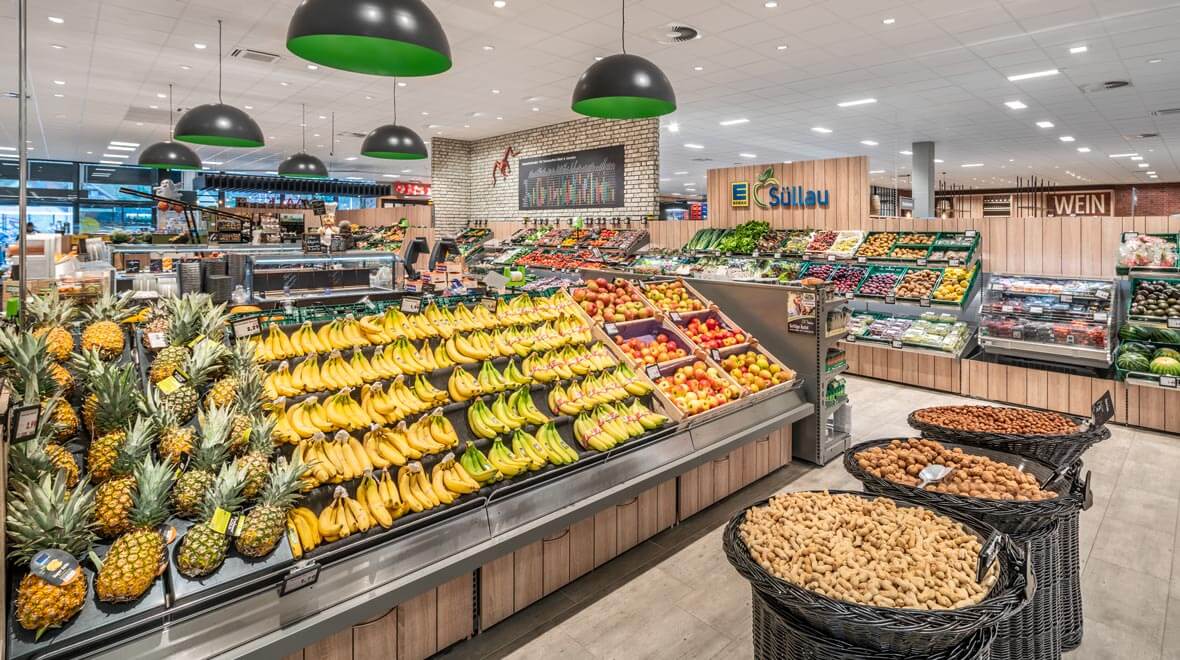 The fresh food area as the flagship of a supermarket gains its own special character by means of our custom-built GLOBE. The decorative suspended luminaires are designed as eyecatchers and painted green inside they symbolize the product realm of fruit and vegetables. The recessed spotlights AGIRA PLUS produce, with our special lighting for fresh products, a sunny atmosphere and emphasize the freshness and colourfulness of the range. Via LiveLink the light intensity can, at the same time, be controlled in keeping with requirements.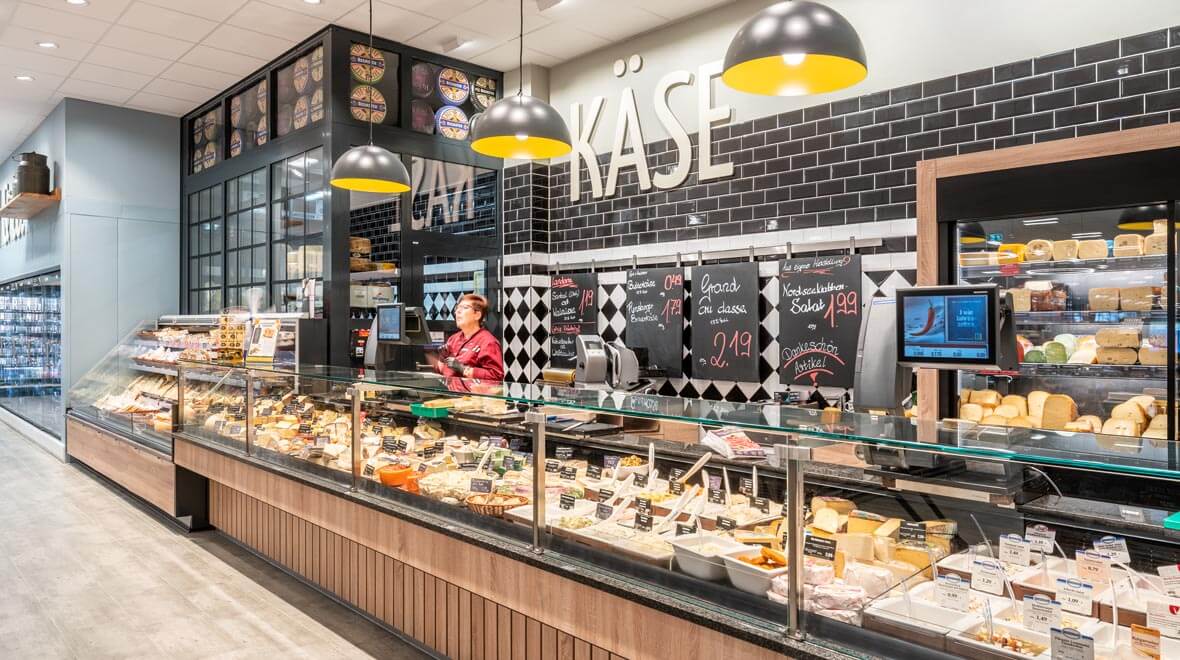 Yellow for the cheese, red for the meat – also at the fresh food counters, GLOBE, with its painted interior ensures atmosphere and sales support.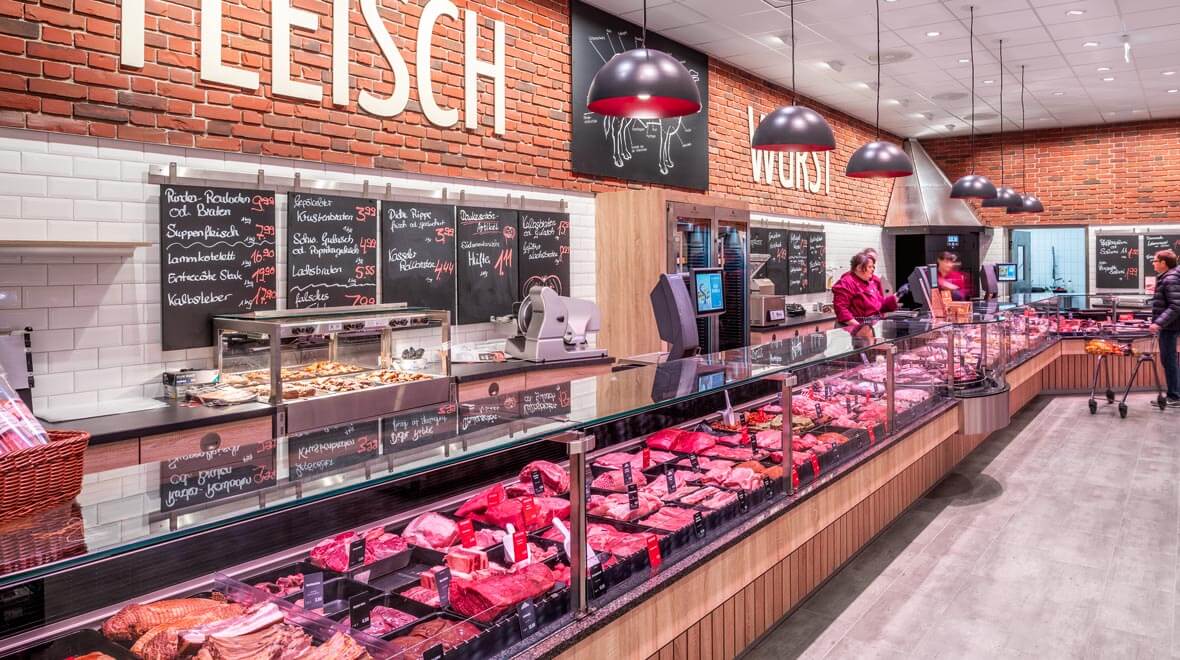 The recessed spotlights AGIRA PLUS arranged in two rows and equipped with the special light colour adjusted to the particular group of goods, illuminate the goods authentically and appetizingly. With LiveLink, the colour temperature and the brightness are custom set and adjustable at any time. NIMBUS VARIO PLUS is responsible for the homogeneous illumination of the back wall and for good long-distance effect.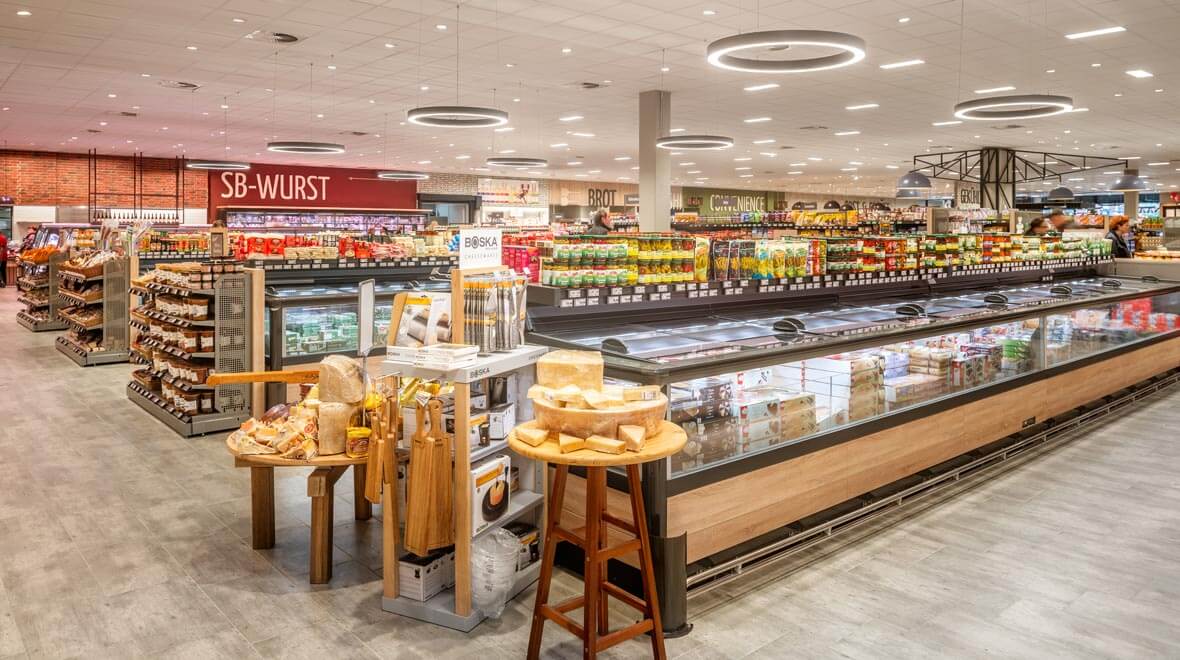 In the area of frozen food, a further special does its job in visual marketing: the ring light LORINO increases the customers' attentiveness and enhances the shopping experience.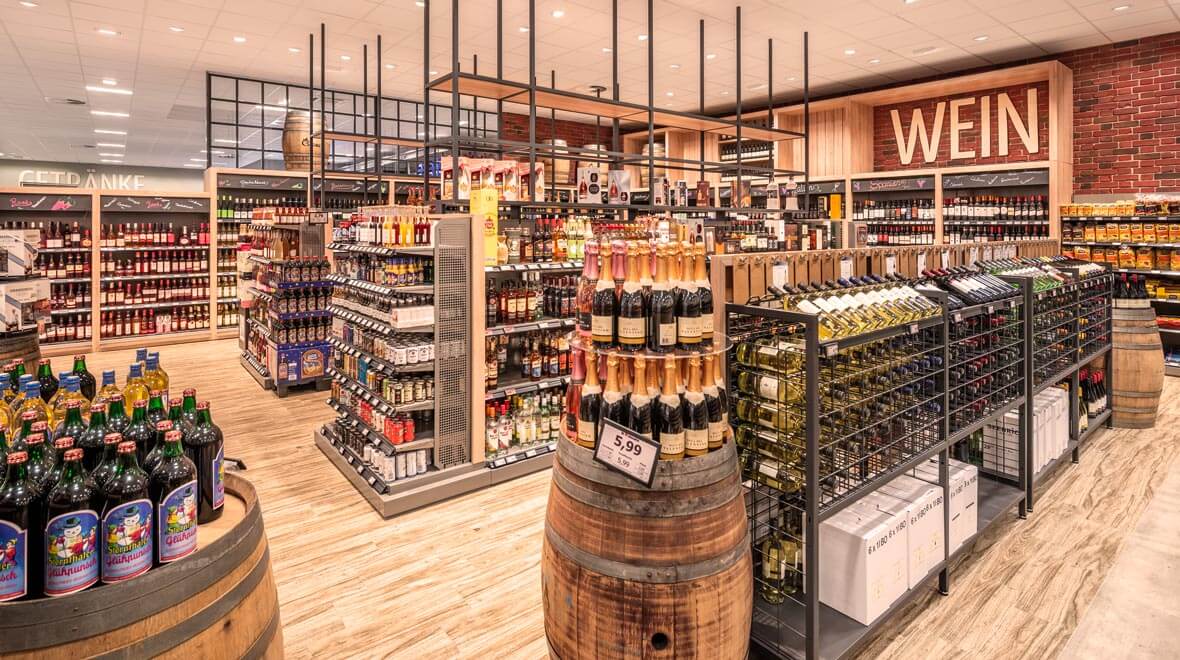 The warm light colour temperature 2700 K in the wine department ensures the rights atmosphere for trying and selecting a good wine. AGIRA PLUS with 2700 kelvin relaxes directly and marks off the lifestyle area from the surrounding areas. Thanks to our lighting management system LiveLink the brightness in this area can additionally be individually controlled – for events and tastings a superb add-on. Relaxed in this way the desire to purchase premium products increases.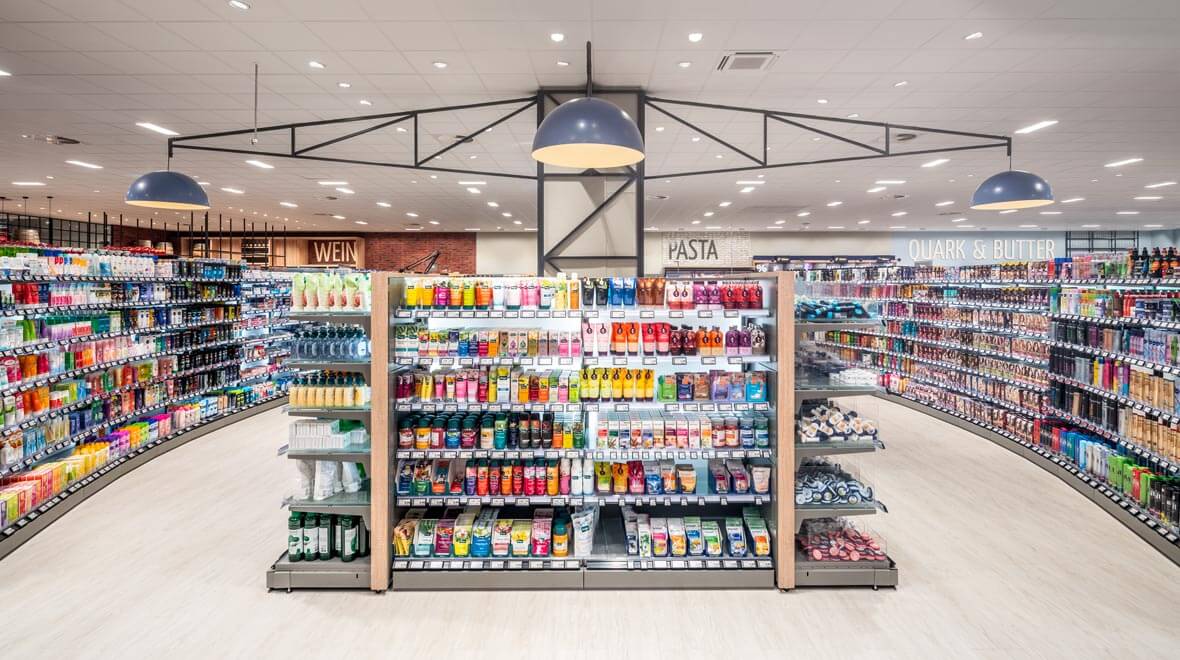 In the cosmetics department, the extraordinary supporting arm structure for GLOBE in blue attracts gazes and upgrades the department.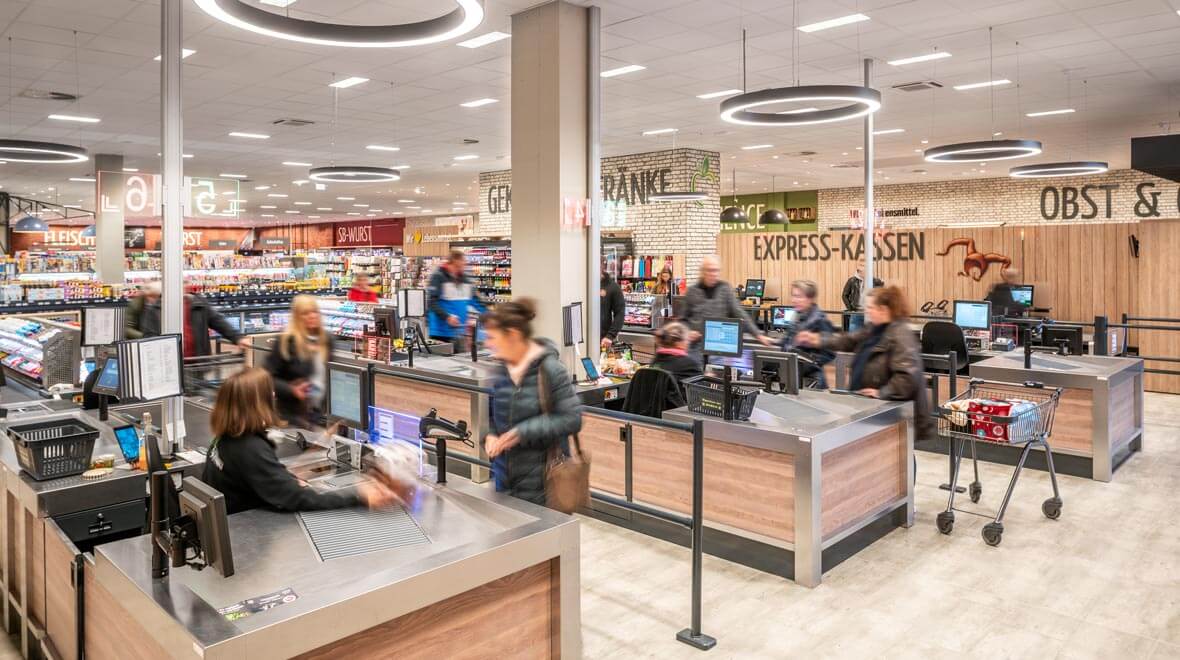 LIGHT PANELS with 3000 K guide the way through the assortment aisles of the Edeka supermarket. The check-out areas are crowned by the custom-made design LORINO – our ring lights, produced specially for this supermarket, are eyecatchers and an orientation aid at the same time and upgrade the area unobtrusively.
Address
Oktalite Lichttechnik GmbH
Mathias-Brüggen-Straße 73
50829 Cologne
Germany