LORETO
LORETO combines performance with large-area, visible light and in that way is ideally qualified for representative areas such as malls or entrance areas. Three different diameters, two different light colours and three pendant lengths leave a lot of leeway for supporting the architecture. At the same time, LORETO is, with its up to 10,000 lm a real power package.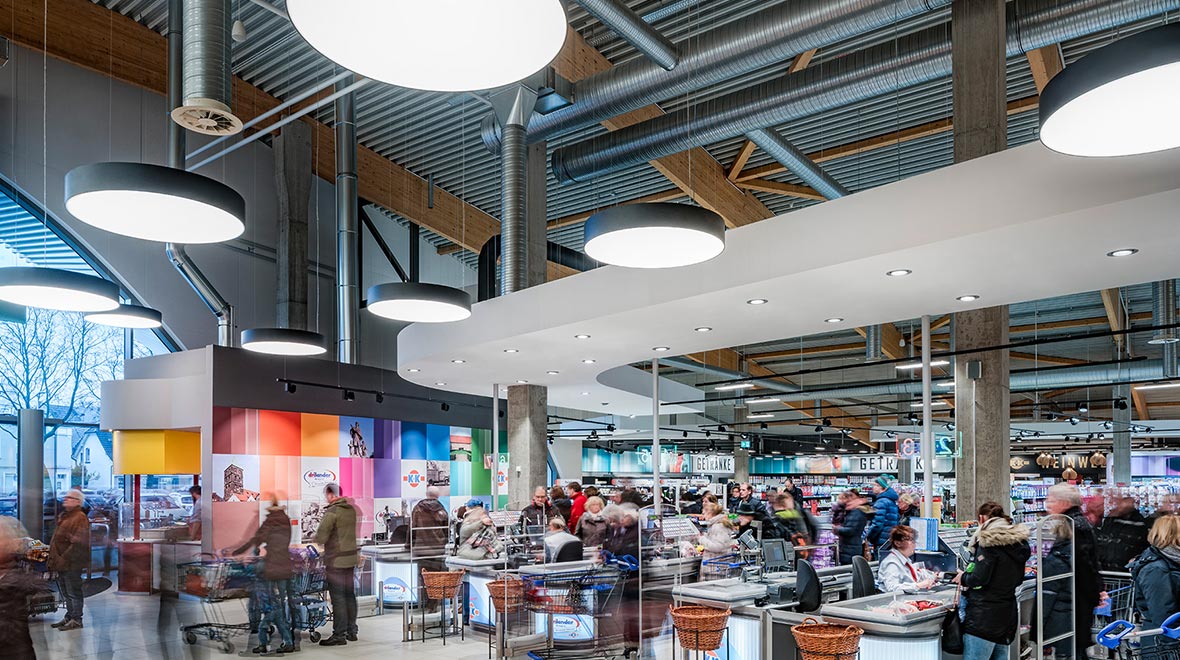 LORETO in use
As a large size suspended luminaire, LORETO supports customer guidance with its visible light.
"We want to establish the Migros philosophy in France, but at the same time to cultivate our cultural characteristics."
Karim Haahtio, Managing Director of Migros Thoiry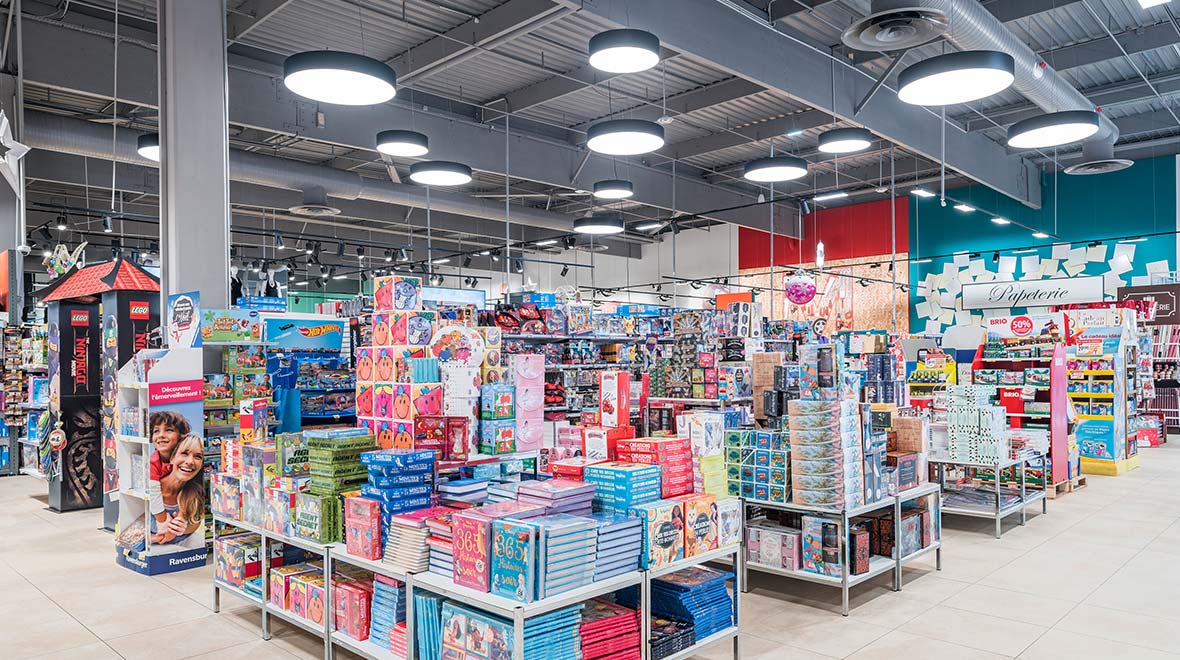 The suspended luminaire LORETO lends additional flair to the new Migros lighting landscape.
Technical Specifications & Downloads
Please select a light source
Application areas
base illumination
LED Luminous Flux Class
5000 lm - 10000 lm
Light colour
3000 K, 4000 K
Supply unit
Driver
Lighting controls
on request

Material
Sheet steel
Luminaire colour
RAL 9005 jet black
RAL 9006 white aluminium
RAL 9016 traffic white

Weight
12.5 kg / 22.5 kg / 25.5 kg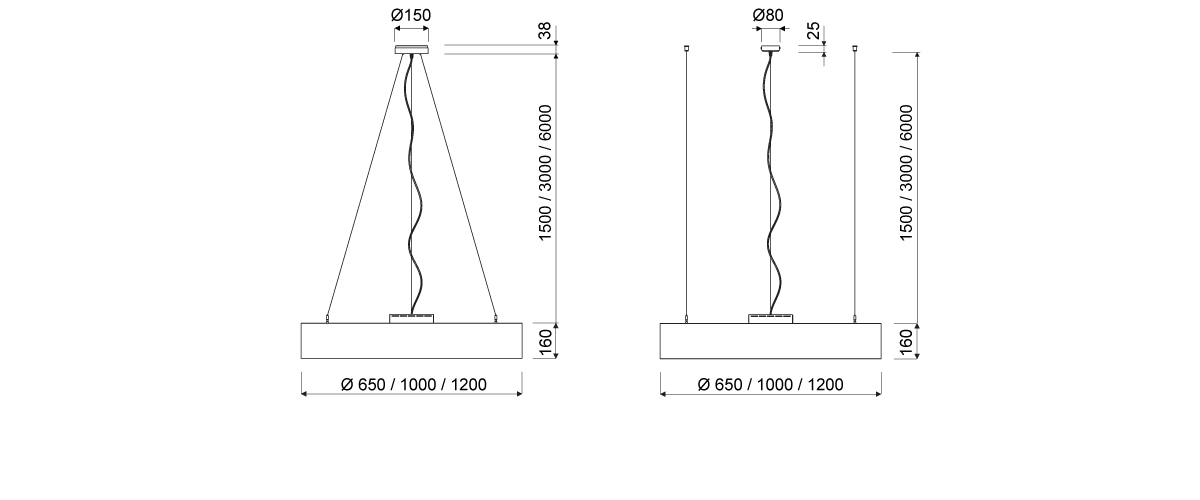 Application areas
base illumination
LED Luminous Flux Class
5000 lm - 10000 lm
Light colour
3000 K, 4000 K
Supply unit
DALI driver
Lighting controls
DALI DT6

Installation
Recommended for new installation.
Material
Sheet steel
Luminaire colour
RAL 9005 jet black
RAL 9006 white aluminium
RAL 9016 traffic white

Weight
13.0 kg / 23.0 kg / 26.0 kg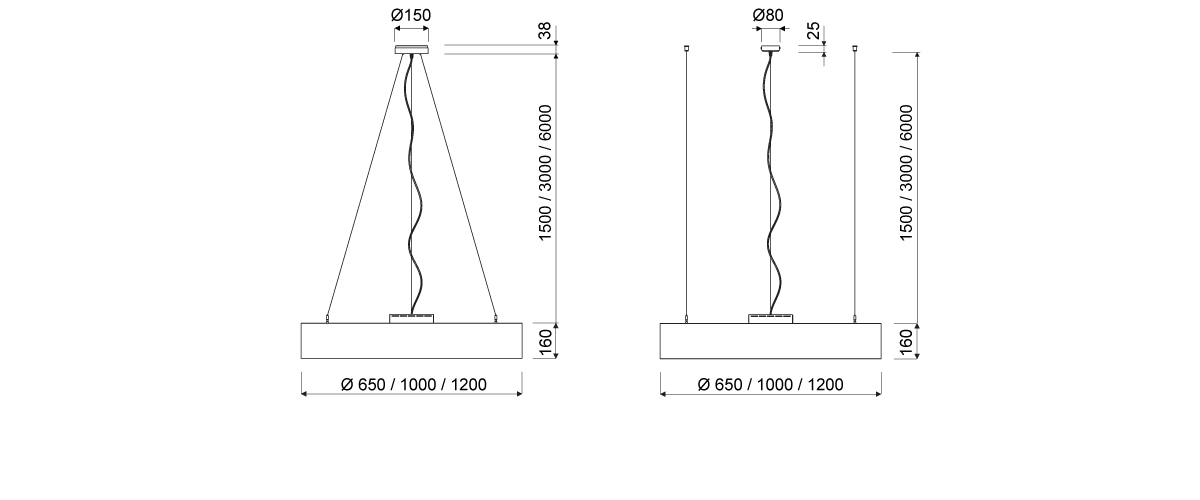 The
Loreto

product family
Address
Oktalite Lichttechnik GmbH
Mathias-Brüggen-Straße 73
50829 Cologne
Germany