QUIRA PLUS
QUIRA PLUS: for this recessed luminaire, lighting comfort and performance are things to be taken for granted. QUIRA PLUS can be swivelled in to accentuate the merchandise in the sales room and at the same time it remains flush with the ceiling. And swivelled out, QUIRA PLUS reaches every high-level decoration with pinpoint accuracy. Optionally fitted with the ACTIVE LED module. This makes the precise adjustment of the light possible as regards intensity and colour temperature. Now wireless lighting management available for low-installation modernization.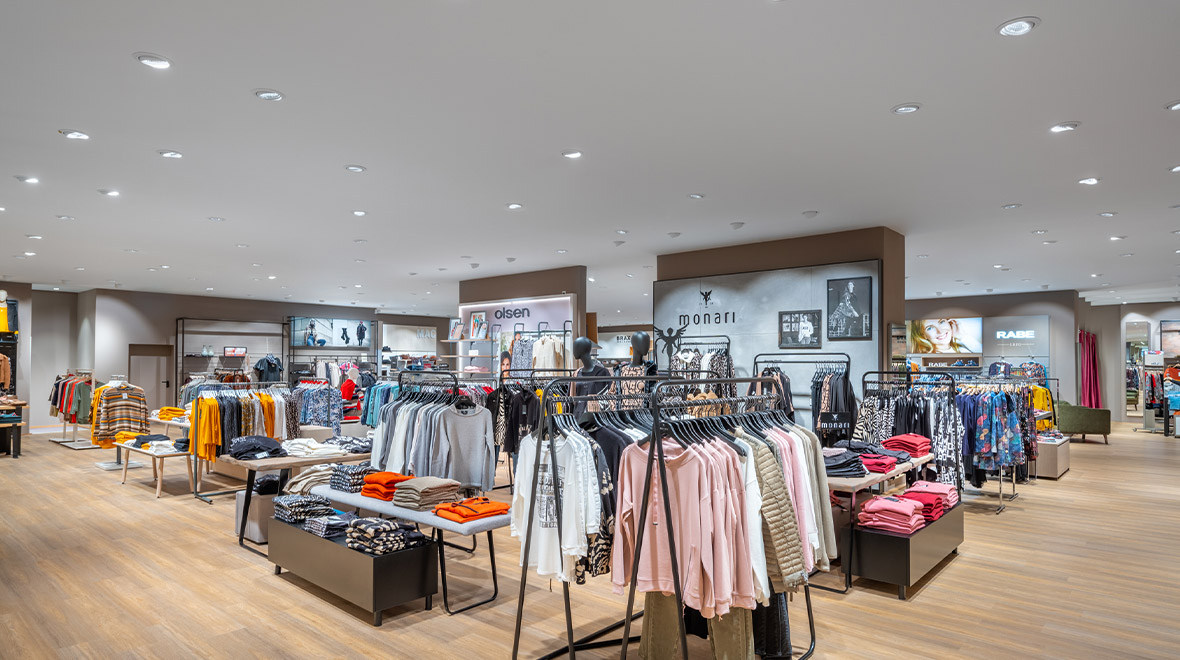 QUIRA PLUS in use
Compact and extaordinarily versatile: the QUIRA product family provides convincing lighting scenarios. Beautifully shaped both in the swivelled-in and the swivelled-out state, it is suitabel as a downlight and also for the illumination of product walls as far as the high-level decoration.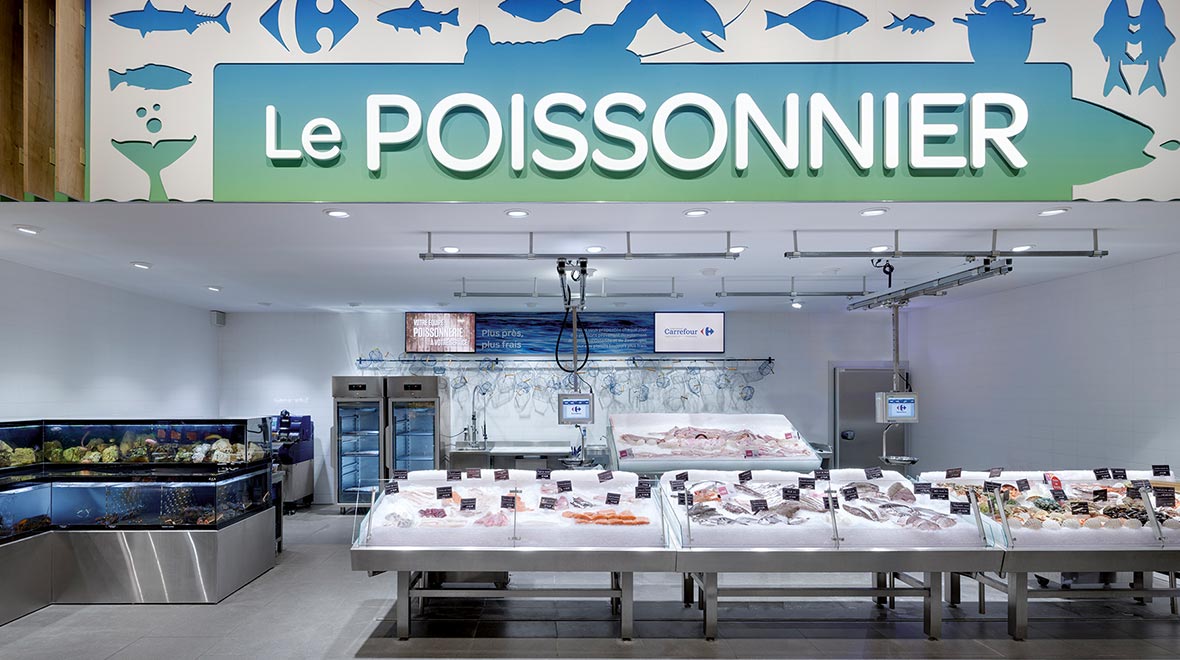 With up to 7,000 lm, QUIRA PLUS provides for a strong appearance with all white light colour and special light colours for the fresh food area. Also in the case of modernisation the modern power package can be used without any problems. Existing recessing opening can be used quite easily for renewed mounting. A further advantage of QUIRA PLUS is its innovative fastening. The mechanism specially developed by ourselves for this luminaire markedly simplifies mounting.
Technical Specifications & Downloads
PLEASE SELECT LIGHTING
| | |
| --- | --- |
| Application areas | Accent lighting, High-level decoration |
| LED Luminous Flux Class | 1500 lm - 7000 lm |
| Light colour | 2700 K, 3000 K, 3000 K - Efficient White, 3100 K - Brilliant Colour, 3500 K, 4000 K, 4000 K - Efficient Cool, M, M+F, BF |
| Optic | 3D facetted reflectors |
| Supply unit | Driver |
| Material | Die-cast aluminium |
| Luminous Color | RAL 9005 jet black, RAL 9006 white aluminium, RAL 9016 traffic white |
| Weight | Approx. 1.3 kg |

| | |
| --- | --- |
| Application areas | Accent lighting, High-level decoration |
| LED Luminous Flux Class | 3000 lm - 7000 lm |
| Light colour | 2700 K, 3000 K, 3000 K - Efficient White, 3100 K - Brilliant Colour, 3500 K, 4000 K, 4000 K - Efficient Cool, Active 2700-6000 K, M, M+F, BF |
| Optic | 3D facetted reflectors |
| Supply unit | DALI driver, DALI DT8 (Active) |
| Installation | Recommended for new installation. |
| Material | Die-cast aluminium |
| Luminous Color | RAL 9005 jet black, RAL 9006 white aluminium, RAL 9016 traffic white |
| Weight | Approx. 1.3 kg |

| | |
| --- | --- |
| Application areas | Accent lighting, High-level decoration |
| LED Luminous Flux Class | 1500 lm - 5000 lm |
| Light colour | 2700 K, 3000 K, 3000 K - Efficient White, 3100 K - Brilliant Colour, 3500 K, 4000 K, 4000 K - Efficient Cool, Active 2700-6000 K, M, M+F, BF, Tunable Meat |
| Optic | 3D facetted reflectors |
| Supply unit | BLE-Driver |
| Installation | Recommended for modernization or new installation. In a BLE network up to 127 luminaires can be coupled. A stable Bluetooth connection depends on the particular local situation. In the case of this luminaire type it amounts to up to 25 m. |
| Material | Die-cast aluminium |
| Luminous Color | RAL 9005 jet black, RAL 9006 white aluminium, RAL 9016 traffic white |
| Weight | Approx. 1.3 kg |

Address
Oktalite Lichttechnik GmbH
Mathias-Brüggen-Straße 73
50829 Cologne
Germany