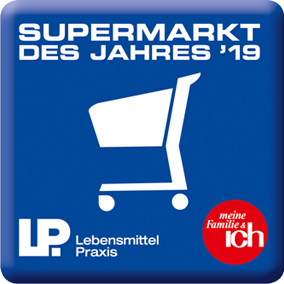 The supermarket received an award from "Lebensmittel Praxis" and "meine Familie & ich" as Supermarket of the Year 2019 in the category "Chain store operators with a sales area of up to 2,000 m².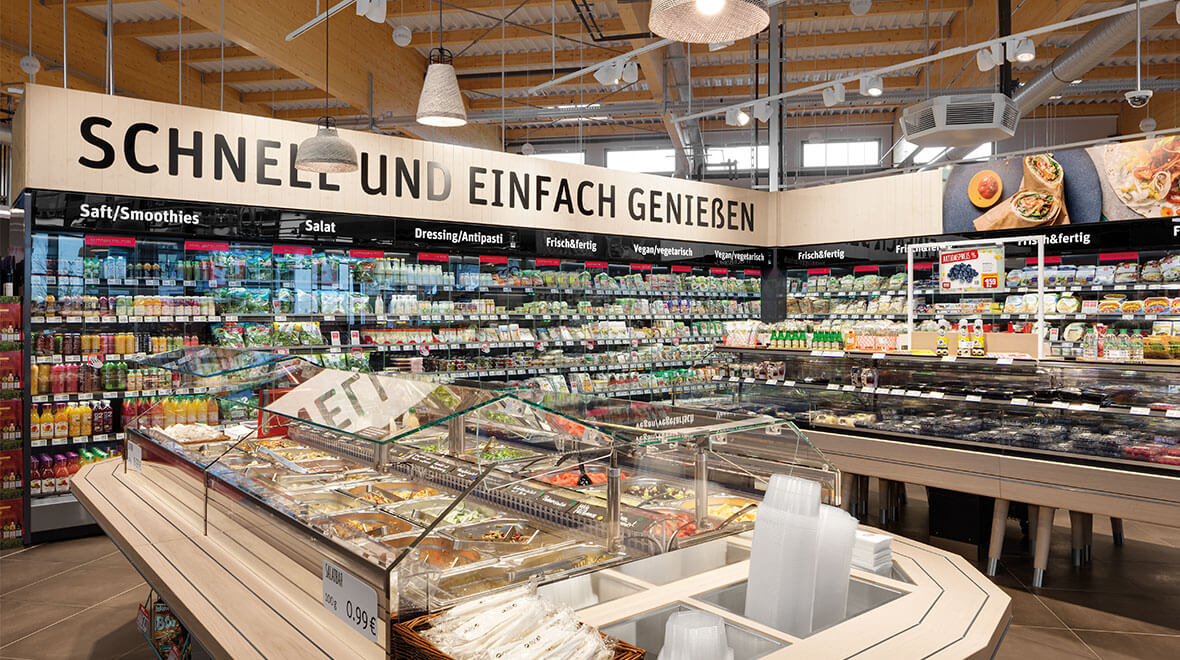 REWE 2020 presents itself as completely new over an area of about 2000 square metres and shows itself to its customers as a market square in the neighbourhood – aesthetic, clear and open. The focus of the realms of goods and themes is on freshness, convenience and regional products. The design and lighting concept developed in proven cooperation of the shop fitting specialists Schweitzer Project and Interstore with Oktalite.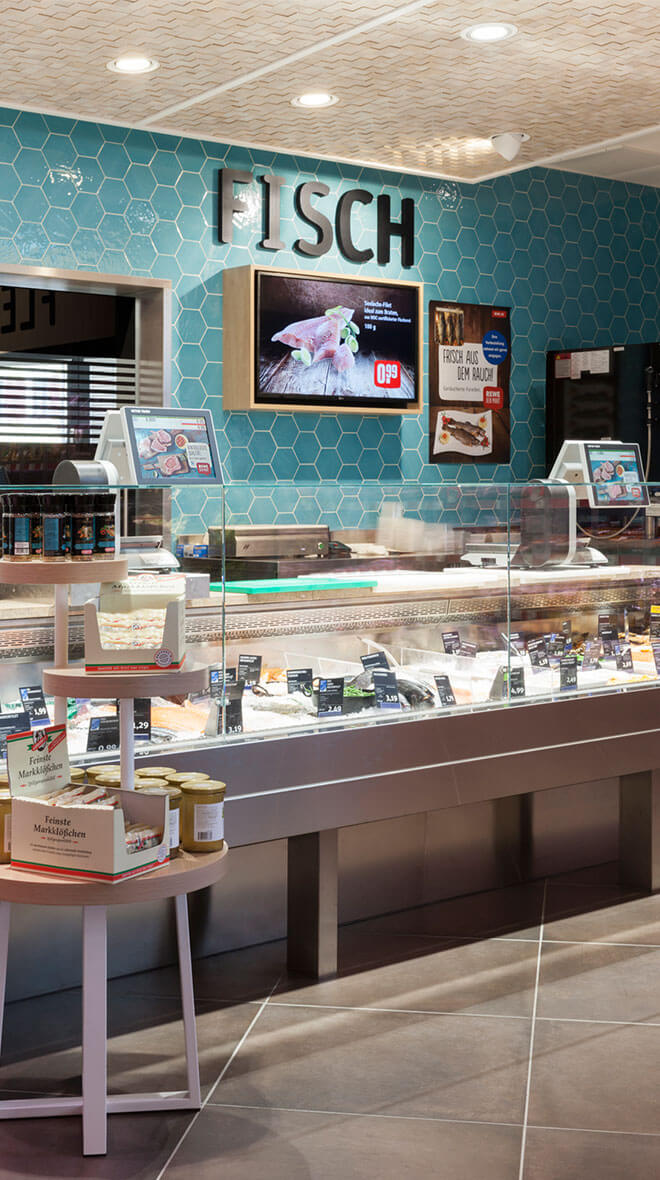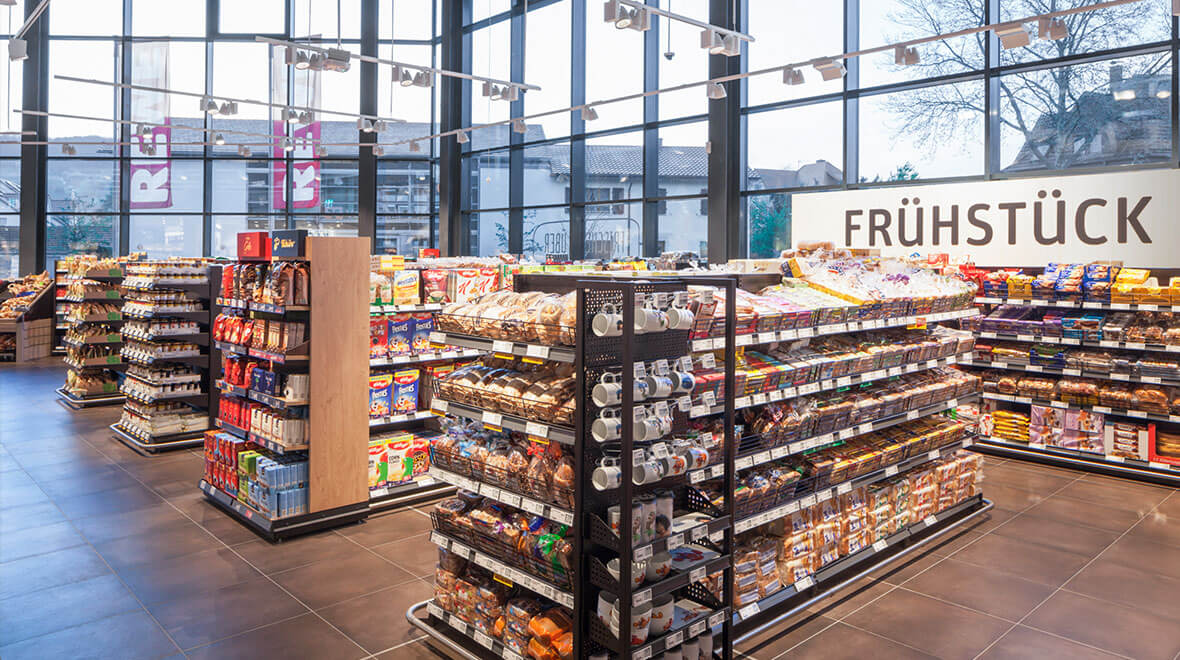 The luminaires were consistently adapted to the corporate identity of "Mein REWE" in their material mix of wood, steel, glass and white painted tiles: white recessed luminaires of the product families CARDAN SOLO and QUIRA PLUS over the fresh food counters, black in the wooden ceiling of the wine department.
Lively lighting landscape through MIDO aisle area spotlights. In the aisles containing the assortment, individual luminaires with a design-shaping heat sink provide excitement – the alternative to the linear lighting strip. On the area with its high room height, power tracks with track lights form a separate level: the open and transparent overall appearance of the supermarket is supported and it obtains an additional lighting-architectural accent. The lighting strengthens the new visual merchandising concept of the trading company and accompanies its customers on their freshness tour through the shopping paradise.
Address
Oktalite Lichttechnik GmbH
Mathias-Brüggen-Straße 73
50829 Cologne
Germany