LENTY PLUS TRACK
More power meets more visual comfort. This high lumen-output lens spotlight is a winning addition to the LENTY product range. A simple design, larger size and brighter core light: LENTY PLUS illuminates merchandise and target objects extremely vividly even from larger distances.
Now wireless lighting management available for low-installation modernization.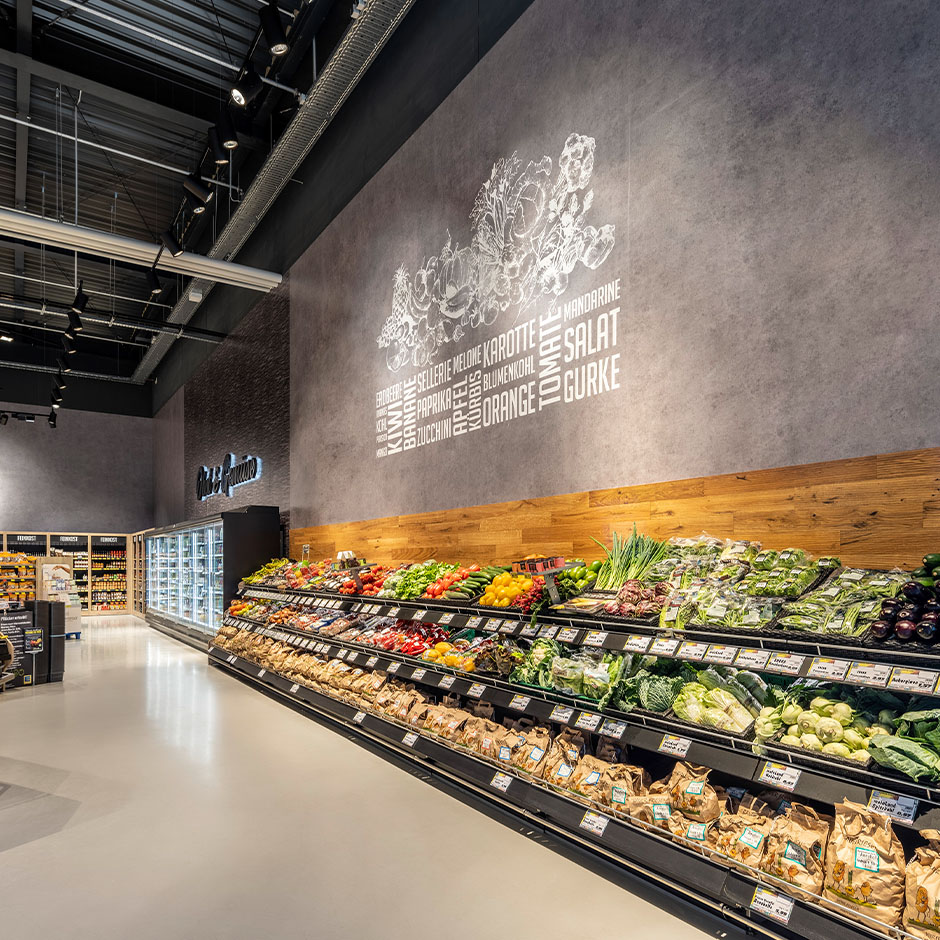 LENTY PLUS TRACK in application
The elegant, flexible track spotlight with track driver represents the new generation of effective directional spotlights. Whether for supermarkets, showrooms or fashion stores: LENTY PLUS is ideal for spaces with medium to high ceilings. The interaction of directing lens technology and limiter reduces scattering losses and focuses the core light.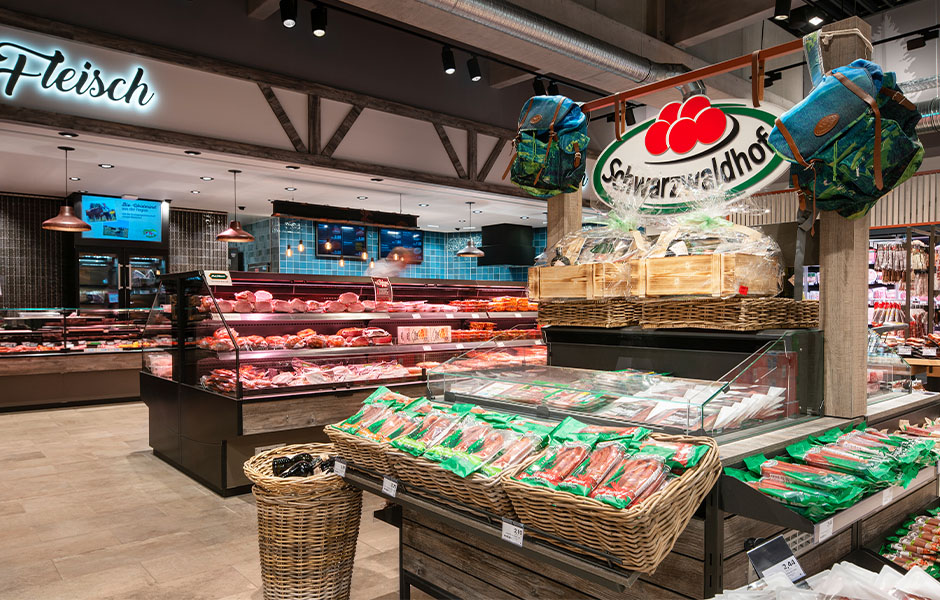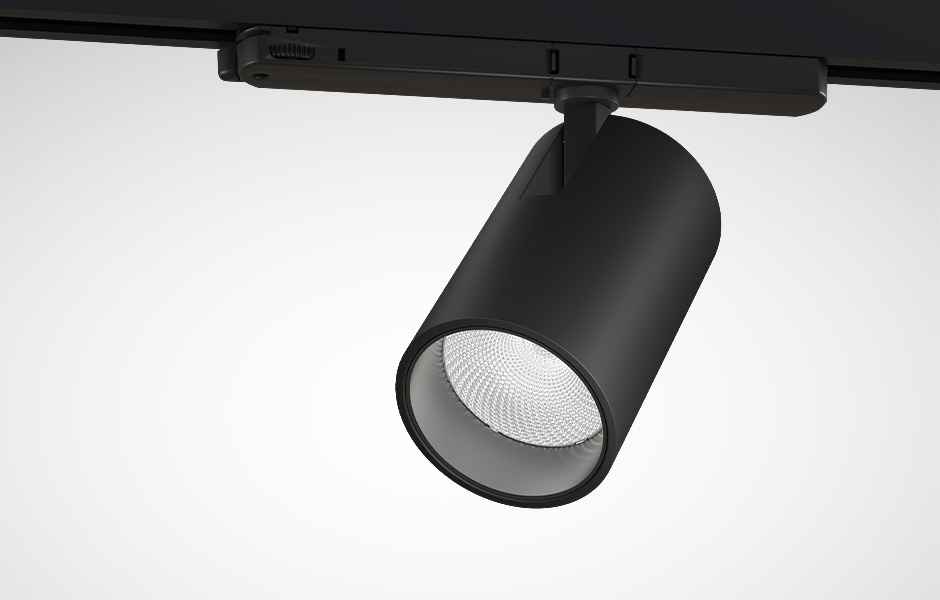 LENTY PLUS can be equipped with Oktalite standard light colours as well as natural light colours Brilliant Food, Brilliant Colour, Efficient White and Efficient Cool – there's no more authentic way to illuminate merchandise and surfaces in SUN.LIGHT.QUALITY.
Food, fashion and much more: this luminaire is ready for use for a diversity of applications with lumen packages from 2000 to 4000 lm and various beam angles. LENTY PLUS has a balanced centre of gravity – this is especially noticeable when installed on suspended track. No matter how you swivel the luminaire, the rail remains ideally balanced.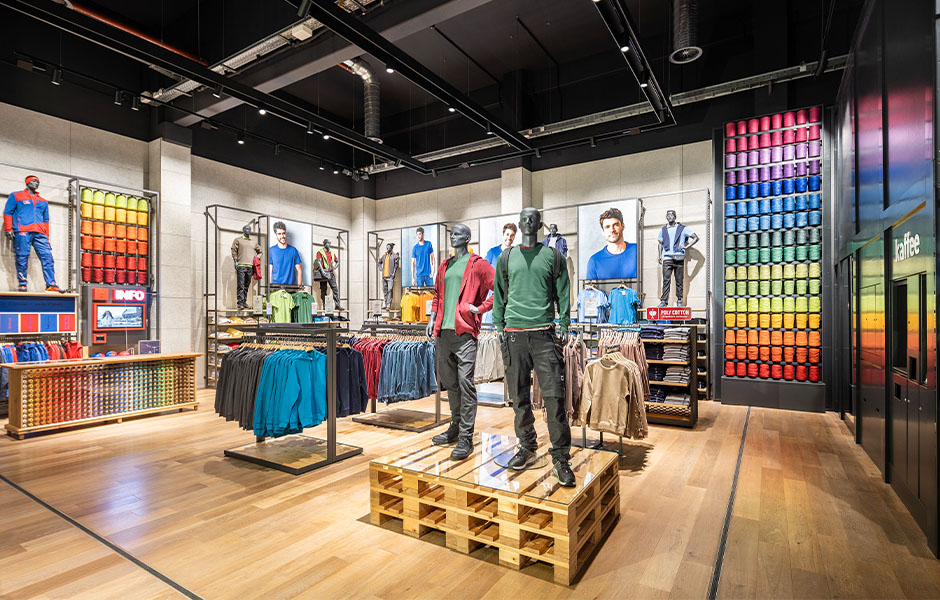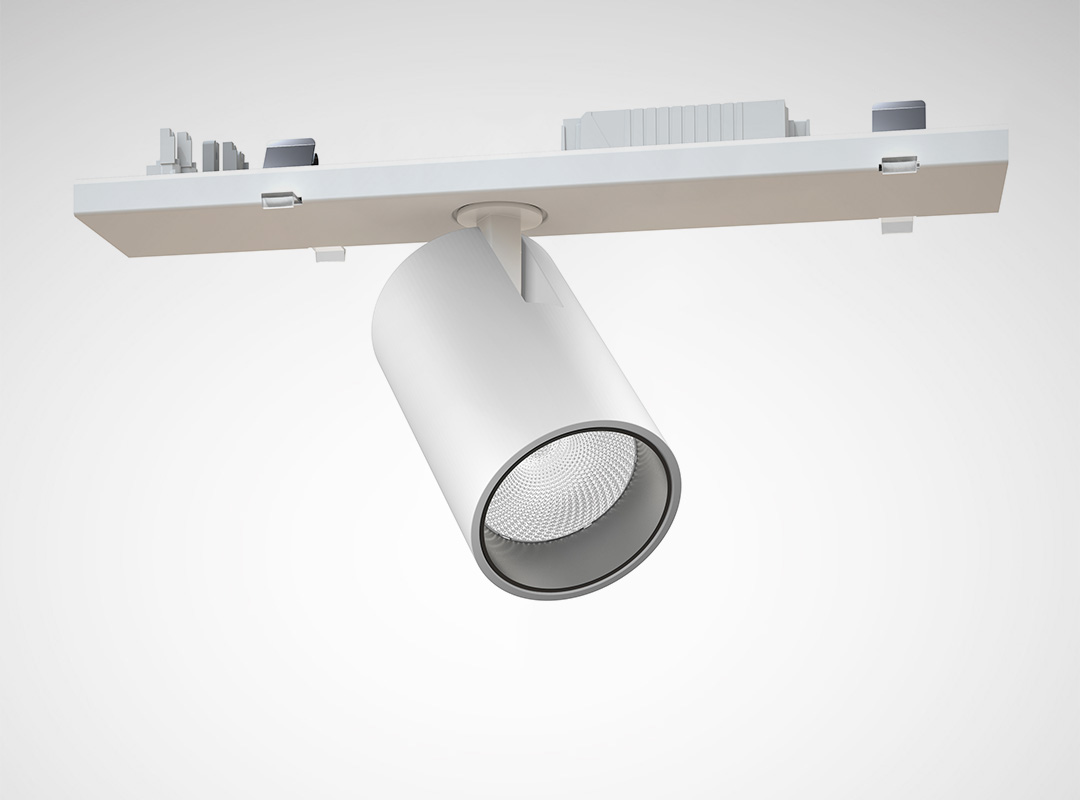 LENTY PLUS E-LINE – the plus in application
In addition to LENTY PLUS for track there is also a variant for precise connection to the E-LINE NEXT continuous line system. This makes this spotlight in various colour designs an ideal multi-tasker for applications beyond retail. It also blends perfectly into lighting concepts for applications such as office and industry.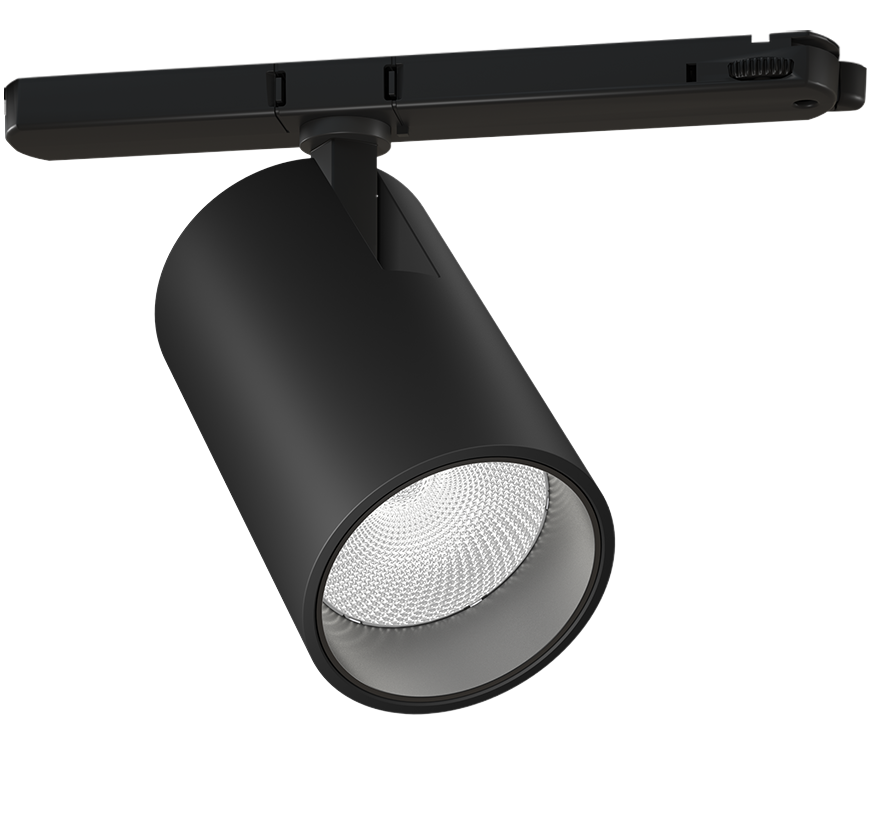 dark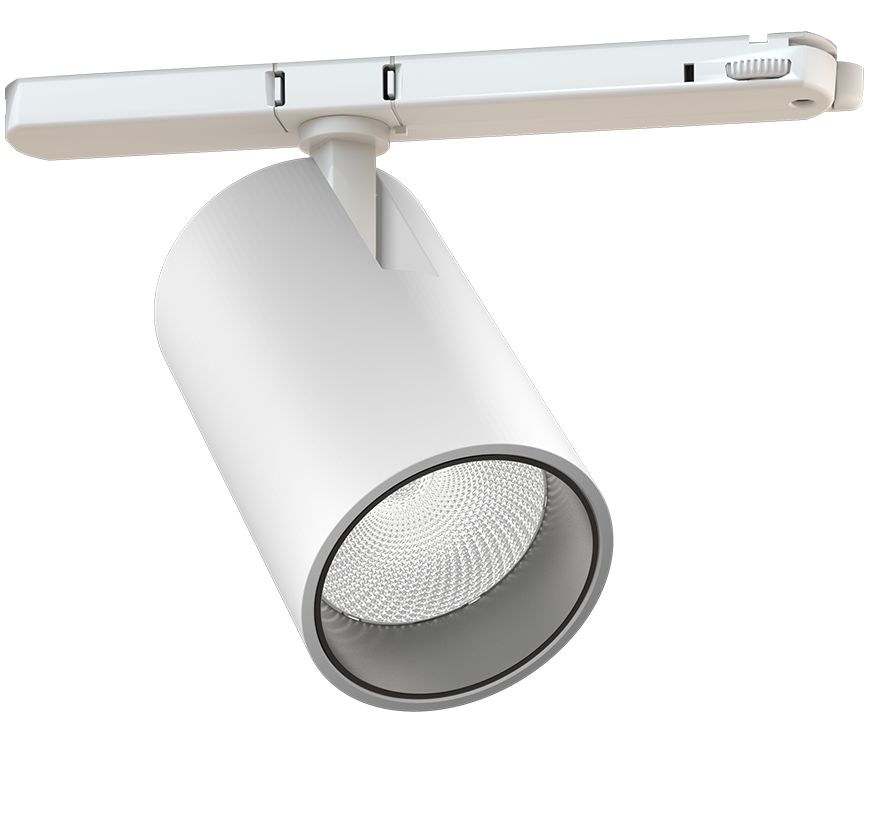 white
Technical Specifications & Downloads
Please select a light source
Application areas
Accent lighting
LED Luminous Flux Class
2000 lm - 4000 lm
Light colour
2700 K, 3000 K, 3000 K - Efficient White, 3000 K - Brilliant Colour, 3500 K, 4000 K, 4000 K - Efficient Cool, BF
Optic
Lens optic

Supply unit
Driver
Lighting controls
on request

Material
Die-cast aluminium
Luminaire colour
RAL 9005 jet black
RAL 9016 traffic white

Weight
Approx. 1.0 kg

Application areas
Accent lighting
LED Luminous Flux Class
3000 lm - 4000 lm
Light colour
2700 K, 3000 K, 3000 K - Efficient White, 3000 K - Brilliant Colour, 3500 K, 4000 K, 4000 K - Efficient Cool, BF
Optic
Lens optic

Supply unit
DALI driver
Lighting controls
DALI DT6

Installation
Recommended for new installation.
Mounting
Type: Global DALI
Material
Die-cast aluminium
Luminaire colour
RAL 9005 jet black
RAL 9016 traffic white

Weight
Approx. 1.0 kg

Application areas
Accent lighting
LED Luminous Flux Class
3000 lm - 4000 lm
Light colour
2700 K, 3000 K, 3000 K - Efficient White, 3000 K - Brilliant Colour, 3500 K, 4000 K, 4000 K - Efficient Cool, BF
Optic
Lens optic

Supply unit
BLE-Driver
Lighting controls
Bluetooth Low Energy

Installation
Recommended for modernization or new installation.
In a BLE network up to 127 luminaires can be coupled. A stable Bluetooth connection depends on the particular local situation. In the case of this luminaire type it amounts to up to 25 m.
Material
Die-cast aluminium
Luminaire colour
RAL 9005 jet black
RAL 9016 traffic white

Weight
Approx. 1.0 kg

Address
Oktalite Lichttechnik GmbH
Mathias-Brüggen-Straße 73
50829 Cologne
Germany