Area of application Fashion
Particularly in the fashion area, aesthetics play an important part in purchase success. Light intensity, light colour, contrast - light is not always light. Light is fascinating because it is in different ways able to persuade us to purchase. The lighting must succeed in finding the balance between scene-setting attracting a great amount of attention and the most natural scene-setting possible. Since especially in the case of clothing and shoes authentic presentation is important.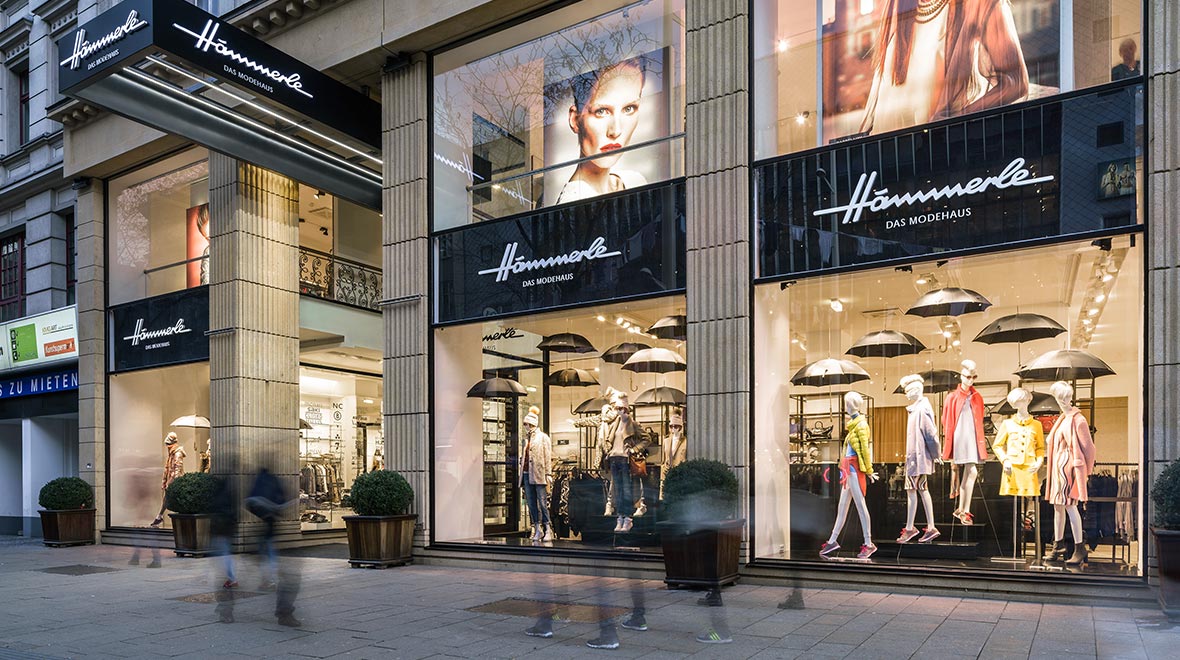 Display window
Nothing stays like it is. Decoration in the shop window is subject to constant change in order to generate attention and to draw customers into the store. The lighting must support this flexibility. Whether with accentuated lighting, strongly focused light or even with a dynamic lighting control system - there are many possible ways to make the display window a customer magnet.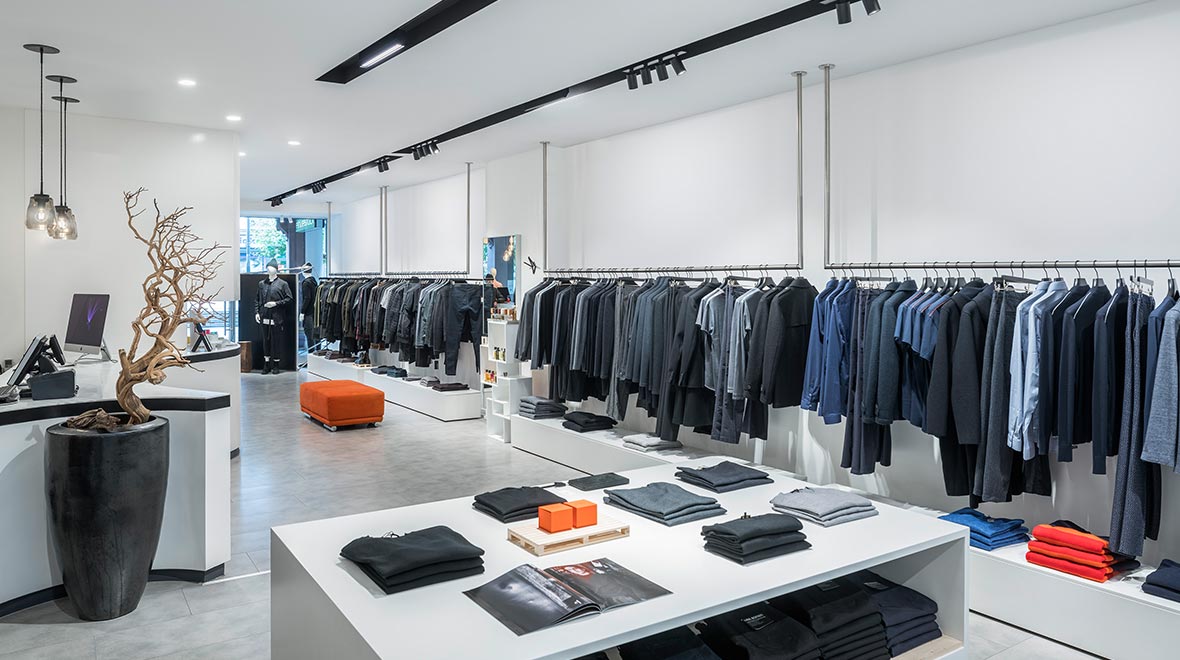 Back wall
Back walls meet the most varied requirements. Vertical surfaces provide orientation in the room because they permit spatial perception. They convey information, create an atmosphere and attract the gazes of the customers. Light that is coordinated with your goods, your target group, your corporate identity and the architecture guides your customers into the depths of the sales area and hence increases the length of stay. Optimum colour rendition as well as a brilliant scene-setting of the goods for perfect identifiability of the materials and textured are of particular importance here.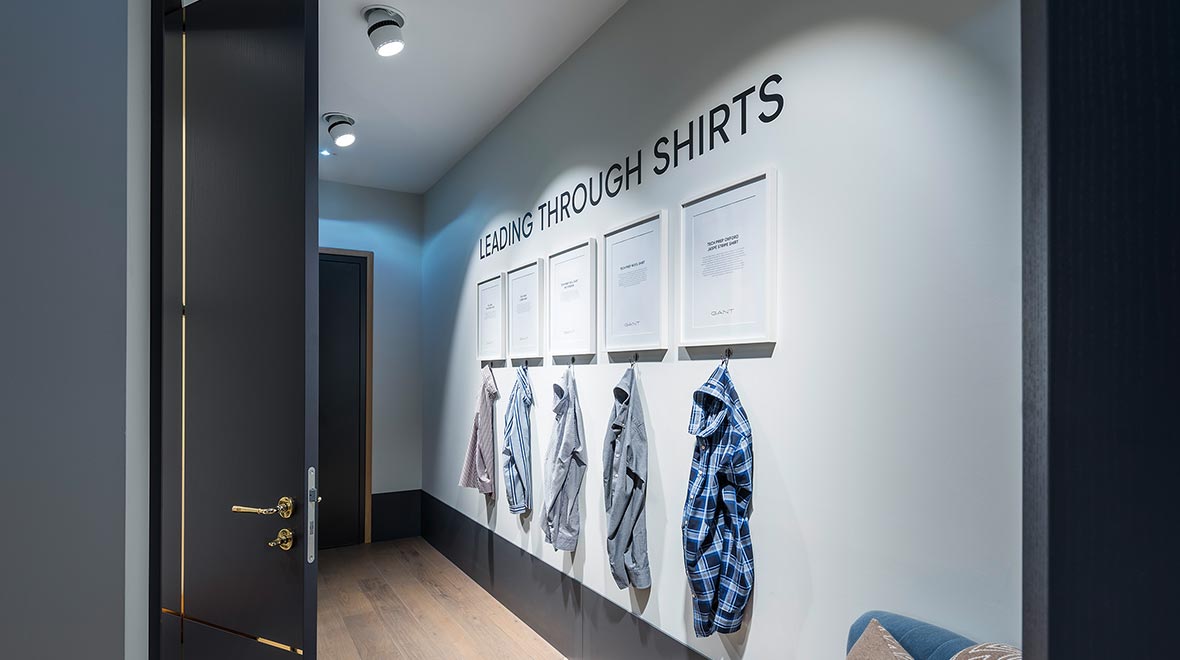 Fitting room
The significance of the fitting areas is extremely high since it is here that the purchasing decision is made. Whether bathing fashions or jeans – the colour temperature should be adjusted to the range of goods. In addition, the shadow-free recognisability in the mirror plays an equally great part since only those who feel good in the potentially new goods decide in favour of purchasing them.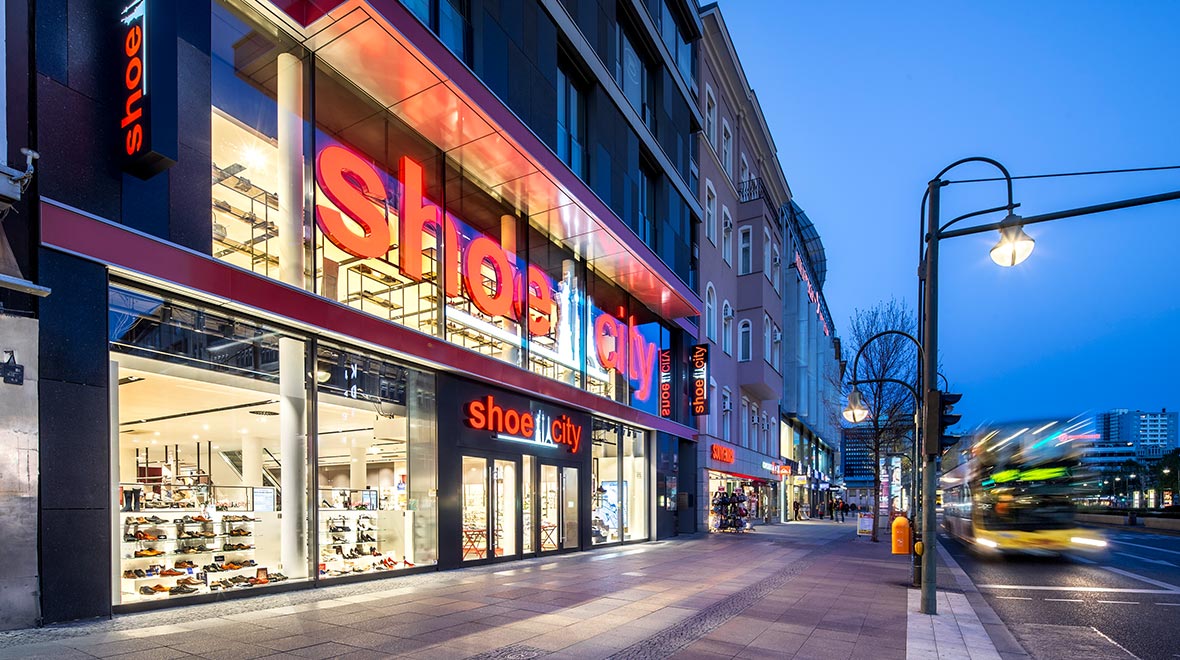 Entrance
An entrance that stands out and draws attention to itself entices your customers to enter. This sensitive area is a signpost and an advertisement at one and the same time. The lighting is assigned a decisive role here since it produces the desired long-distance effect and reduces fear of entering the building. Light creates a pleasant transition between the exterior and the interior and generates an inviting effect.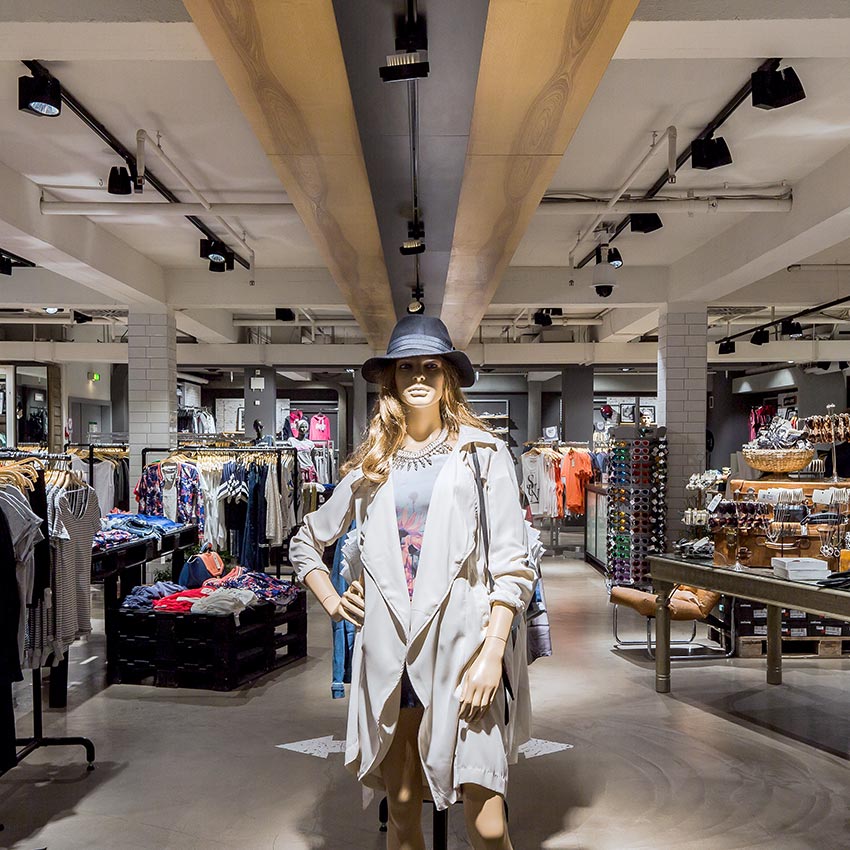 Highlights
Highlights or promotion areas attract attention to themselves in a special way. Lighting sets the scene for your decorations, making them true eyecatchers, arousing emotions and desires. Exciting illumination or increased illuminance makes the gazes stop and creates incentives for purchase.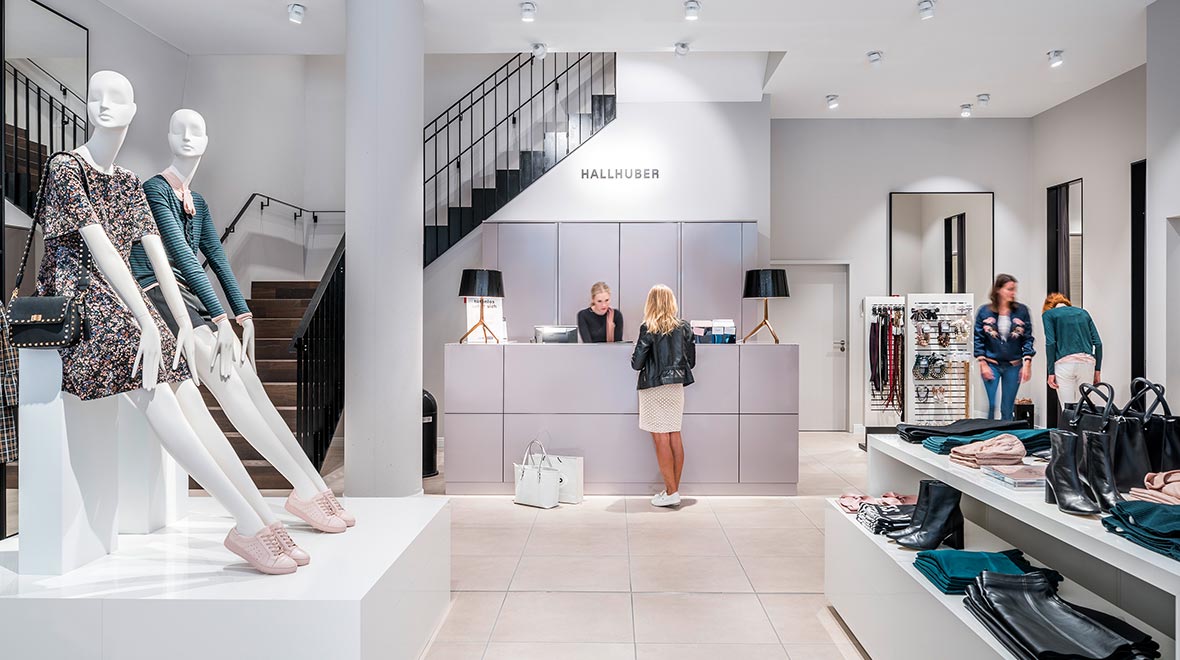 Checkout
The completion of the sale also decides whether your customers will come back again. In a modern fashion store, checkouts have a similar emotional supplementary task to the reception in a lobby, always invite you for the next time. The right lighting ensures the good and esteeming atmosphere.
Innovations
Accompany the trends that move us. In the technology and POS of the future.
Lighting Solutions for Fashion
Address
Oktalite Lichttechnik GmbH
Mathias-Brüggen-Straße 73
50829 Cologne
Germany