Traditional company in a new light
Europe's biggest men's fashion house directly adjacent to the Church of our Lady (Frauenkirche) is intensifying its radiance: on three floors of the tradition-rich address in the heart of Munich, men can experience themselves and their fashion world even more brilliantly.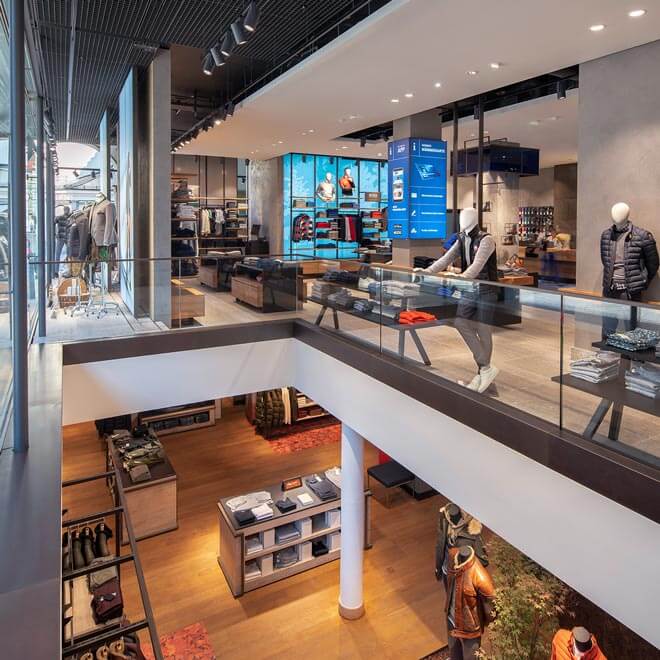 Gentlemen prefer lighting that is a little cooler. That has something to do with the challenge of men's fashion – subdued colours such as black, grey or blue dominate and can hence be better distinguished between. Hirmer relies on QUIRA for scene setting for its core competence. With it, the rendition of materials and colours is just as guaranteed as the correct mood and accentuation of individual areas.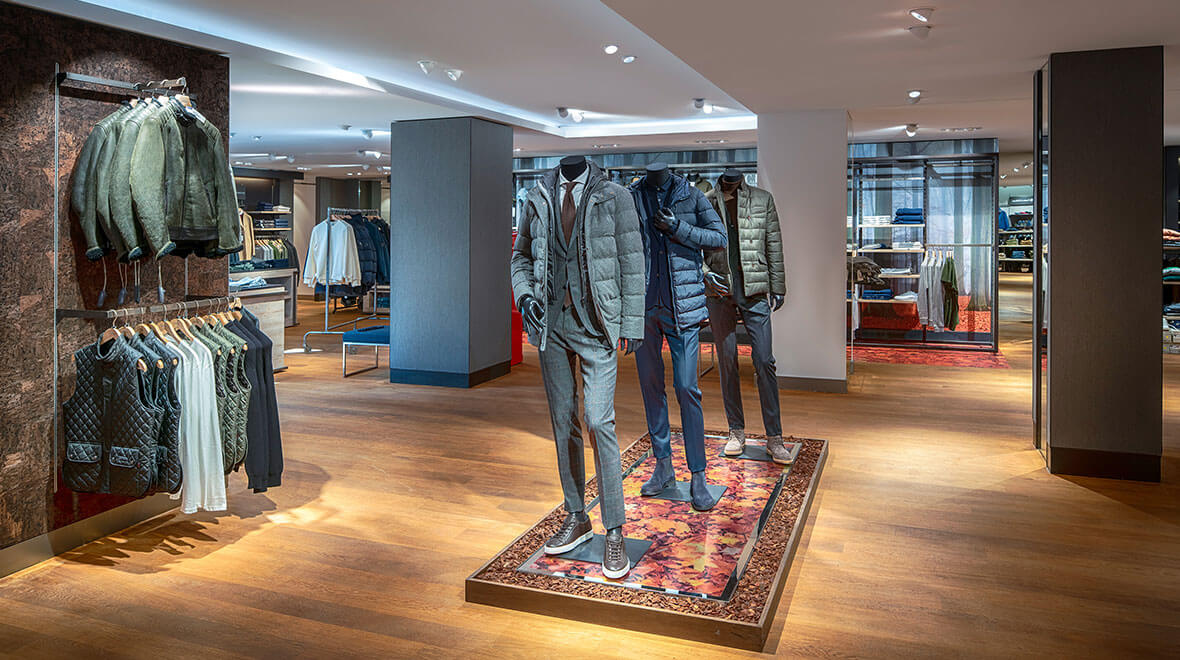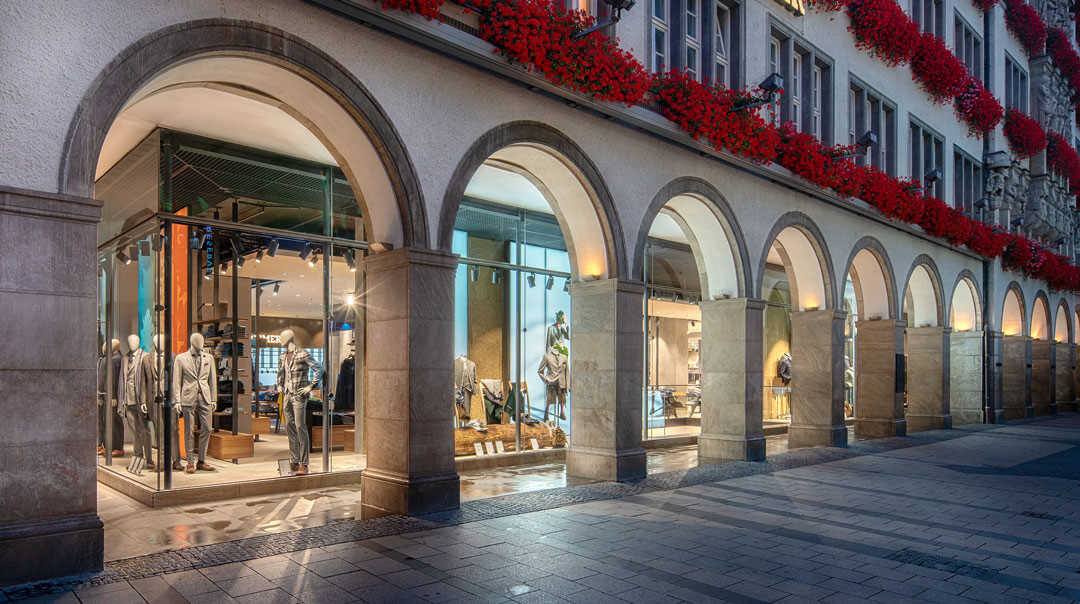 Spectacular view of paradise: the big window facade under the famous arcades on Kaufingerstraße provides deep insights. CANILO in the preferred colour RAL 7024 Graphite grey confidently masters the illumination from the ground floor as far as the decoration in the basement.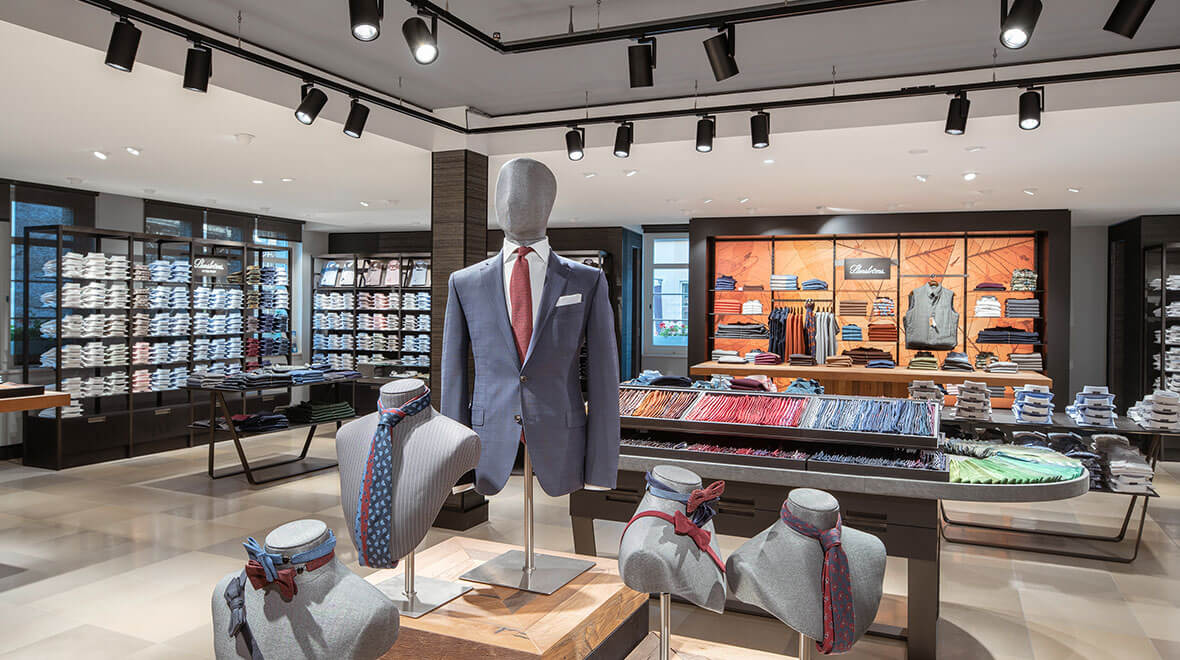 "We are modernizing the lighting while business continues. The basement, the ground floor and the 3rd floor already have the latest LED lighting. The reduction of energy consumption is significant in comparison to the HIT equipment of the floors that have not yet been converted."
Christian A. Schmid, Key Account Manager Oktalite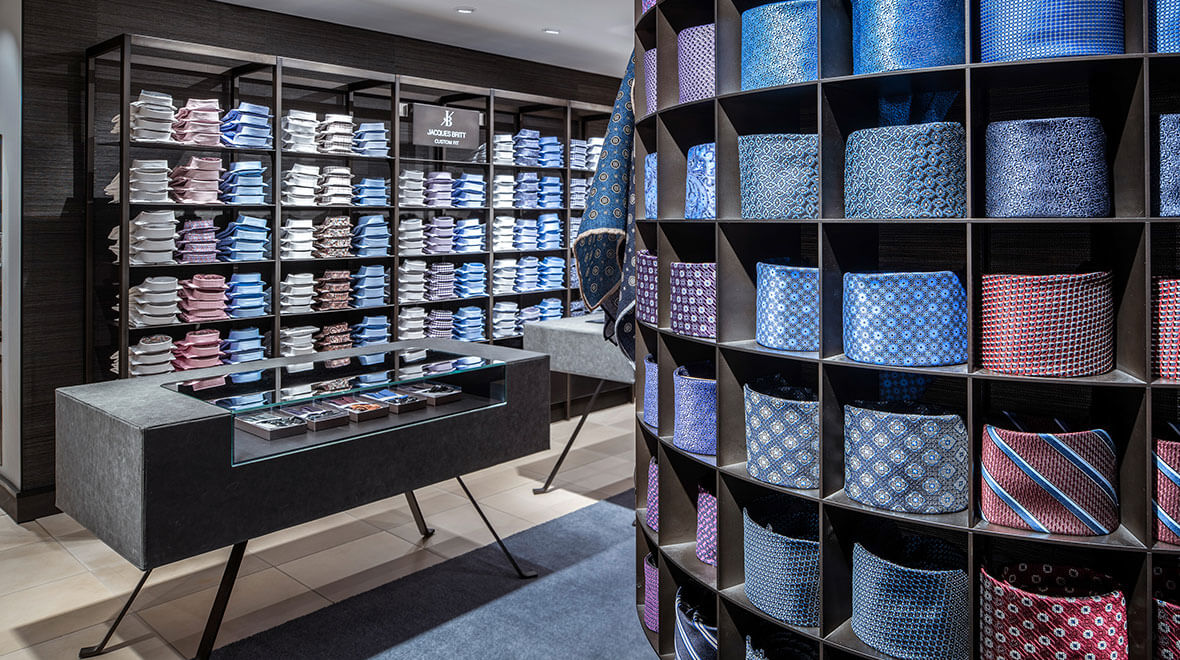 Tie or bow tie? The pattern, the feel, every favourite item for him needs to be well chosen. So, everywhere everything depends on the best lighting: that is why we have equipped all the lumi-naires on the modernized floors with a special module for excellent colour rendering (CRI 90) at 3500 kelvins.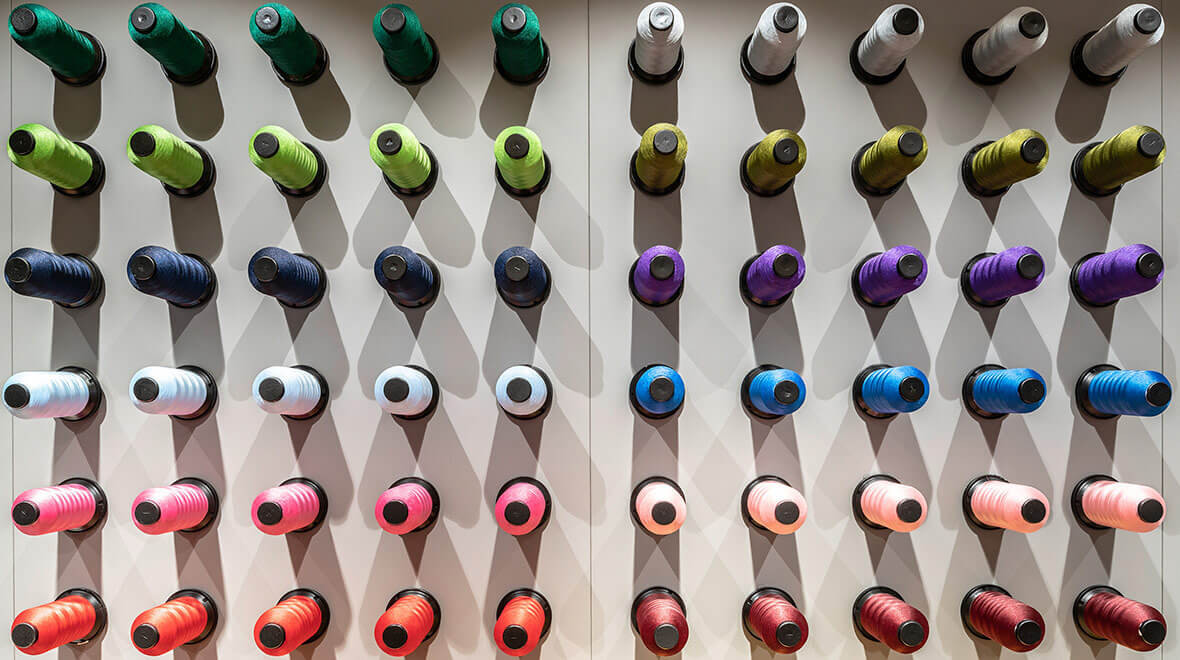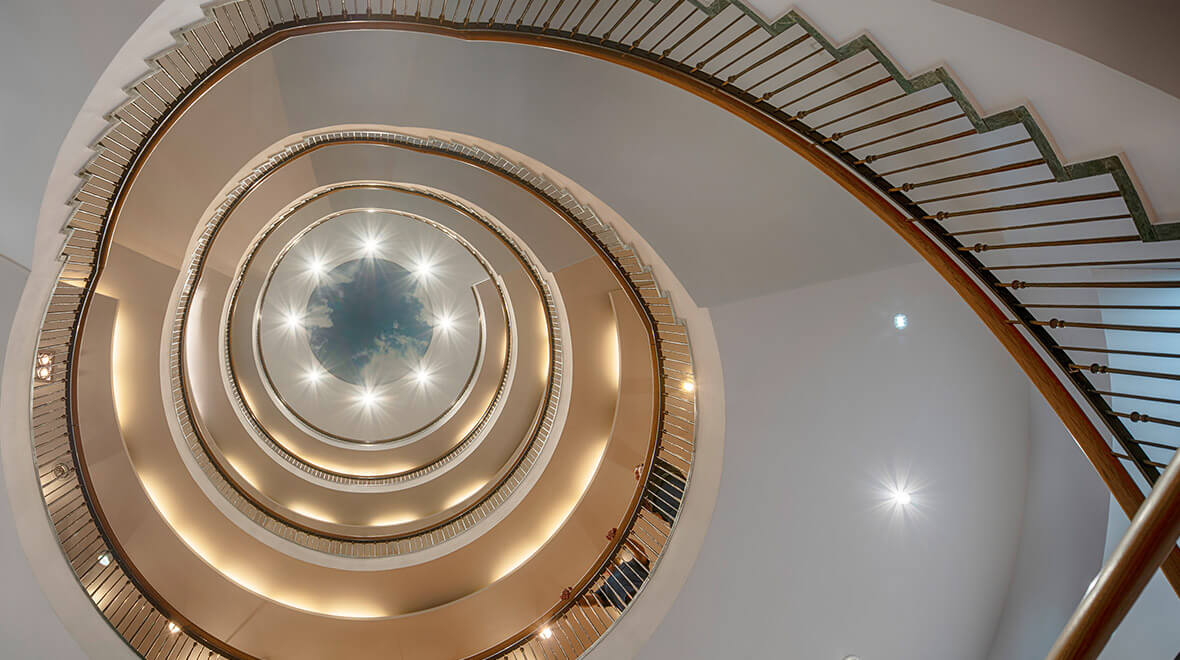 Heavenly jewel: the imposing staircase alone is a highlight. It connects the five floors of this luxury world covering an area of 9000 m². In the eye of the ceiling, our QUIRA crowns the brand Hirmer as well as its impressive architecture like a halo.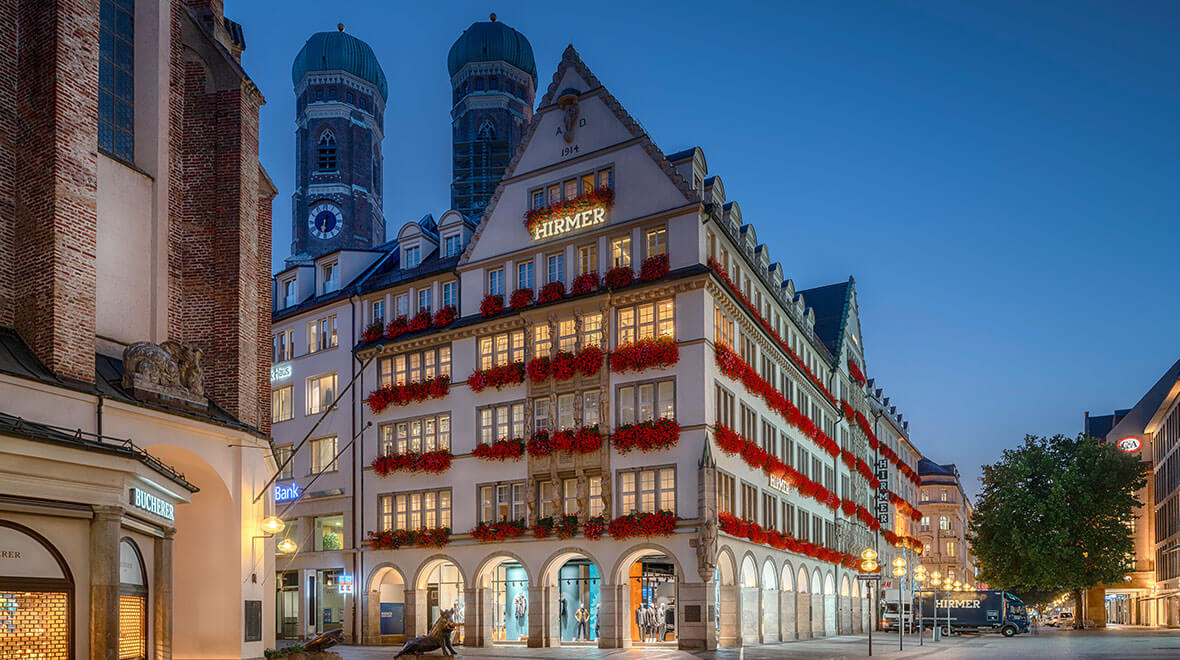 The twin towers of the Church of our Lady ennoble the worldly men's outfitters. Hirmer's repre-sentative business premises are under a preservation order and are one of the most popular photo motifs in Munich. In the evenings it characterizes, in the interplay with the illumination of the per-golas and façade, the atmosphere of the prominent place.
Interior design: www.gruschwitz.de, Munich
Address
Oktalite Lichttechnik GmbH
Mathias-Brüggen-Straße 73
50829 Cologne
Germany