Carhartt WIP Store, Düsseldorf
Light in Progress
The global brand for workwear with more than 40 locations worldwide shows itself in a new light in the Rhine metropolis. Since 1999 a known quantity in Mittelstraße, the fashion specialist, thanks to the latest LED lighting technology, shines with an even more thrilling spatial experience.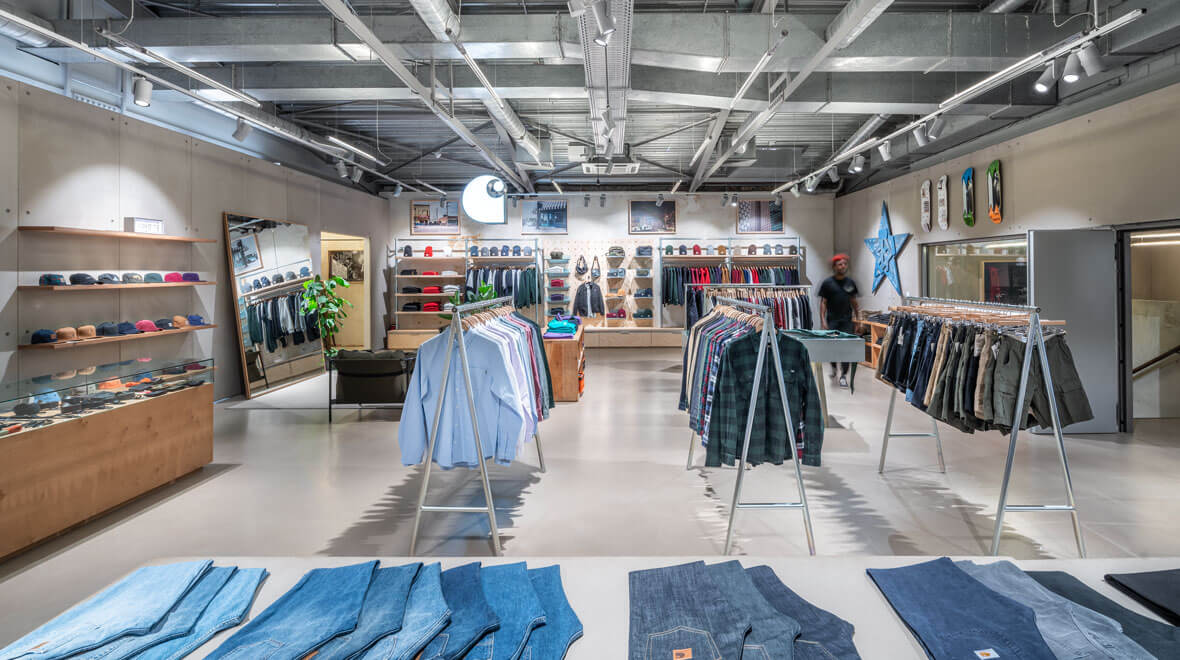 "Our store makes a harmonious impression in the composition of furnishings and luminaire design.
The energy saving helps us to achieve a better ecological footprint."
David Scheller, Store Manager Carhartt WIP Store Düsseldorf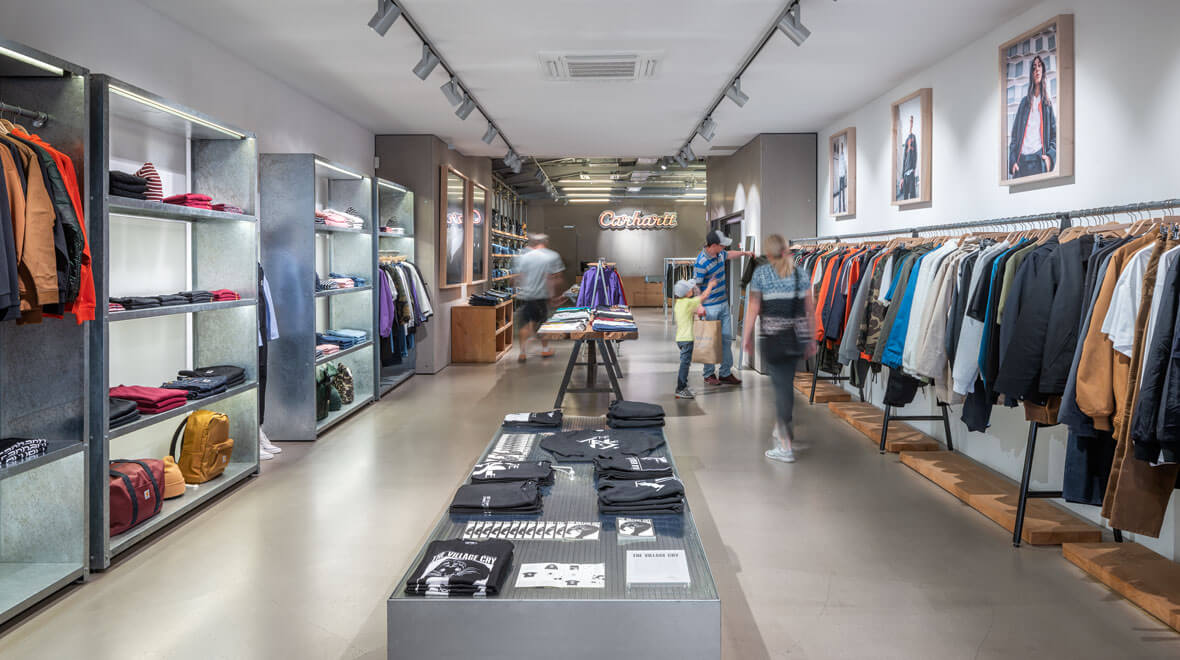 Convincing changeover from HIT to LED: the front area of the store with a white ceiling benefits twofold from modernization: dark areas were able to be additionally brightened and the new lighting equipment ensures, with an energy saving of about 40 percent, a substantial cost saving.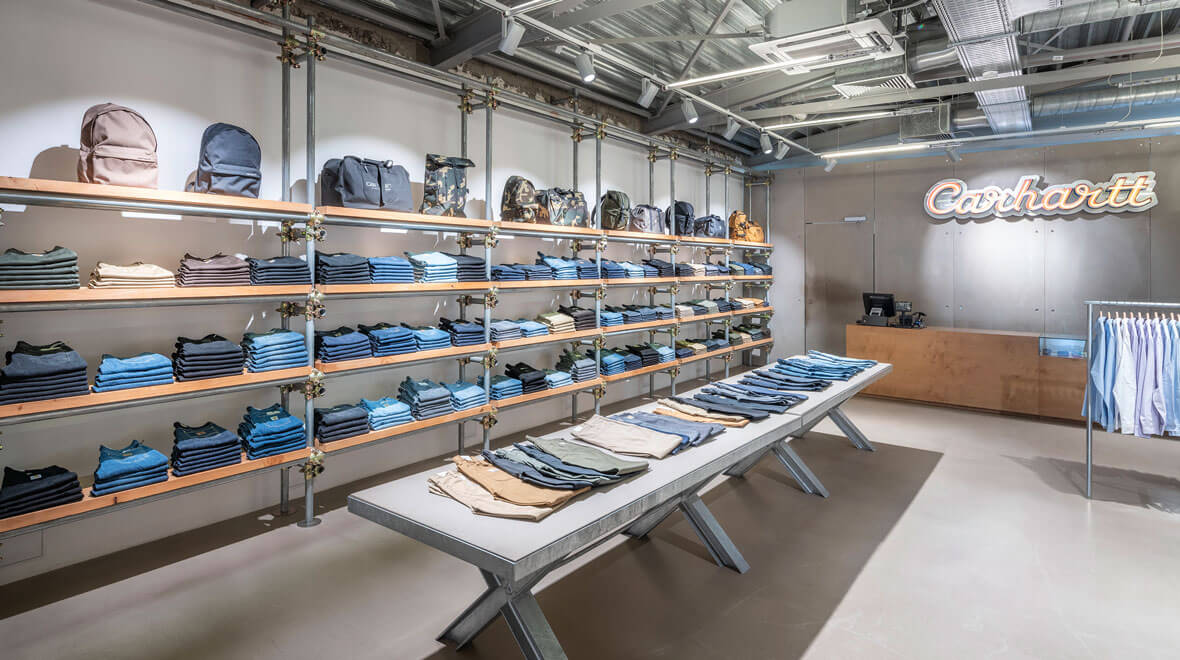 Optimized industrial architecture on two floors: CANILO track-mounted spotlights of the latest generation superseded the old cylindrical HIT spotlights 1:1. They are presented anew in the rediscovered trend colour silver. Especially in the interior area, with its elevated grey industrial ceiling, that reinforces the wow effect.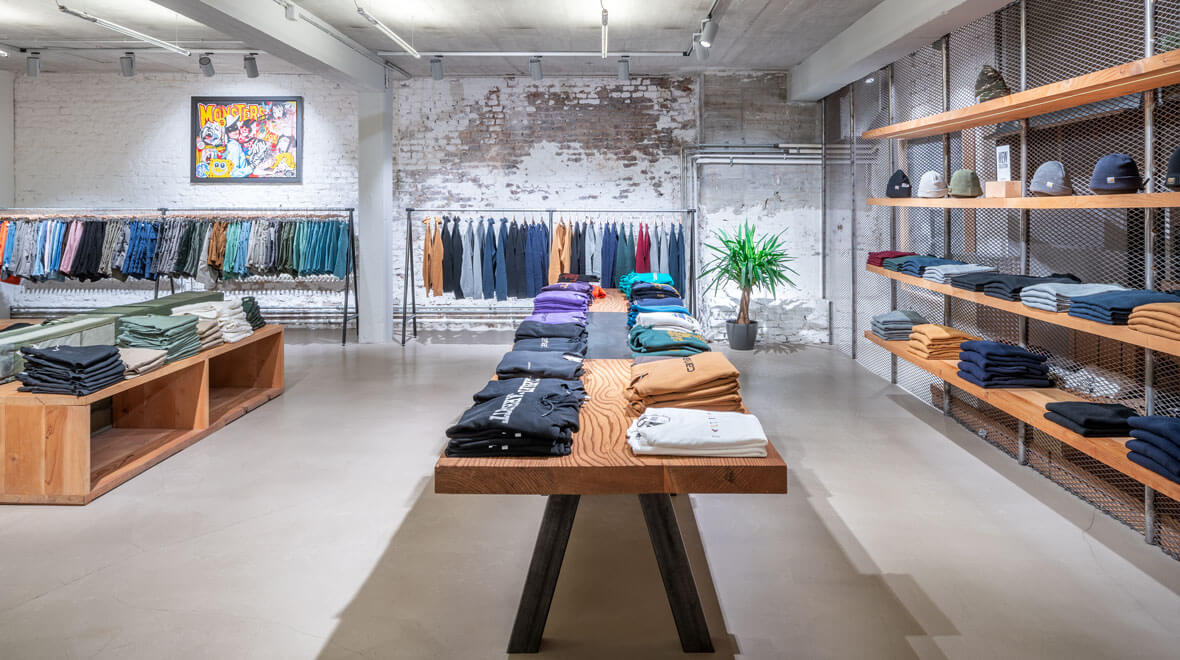 Also in areas with more lifestyle fashion and colourful clothing, the new lighting shows den industrial charm with scraped-off wall plaster, wood and expanded metal to its best advantage. The gently brightened ceiling areas produce a feeling of wide spaces and a relaxed atmosphere in the room.
People like to take a seat there: CANILO also does a good job in the seating area of the workwear label. The glare-free illumination emphasizes the fashion on the back walls and at the same time invites you to a breathing space in the world of Carhartt WIP.
Address
Oktalite Lichttechnik GmbH
Mathias-Brüggen-Straße 73
50829 Cologne
Germany