Men's fashion made to measure
The leading Swedish fashion chain for men's clothing redefines the shopping experience for Him. The city-centre store is based in the Stockholm Gallerian, the number one shopping centre in the city, and concentrates on fashion with style and a clear line.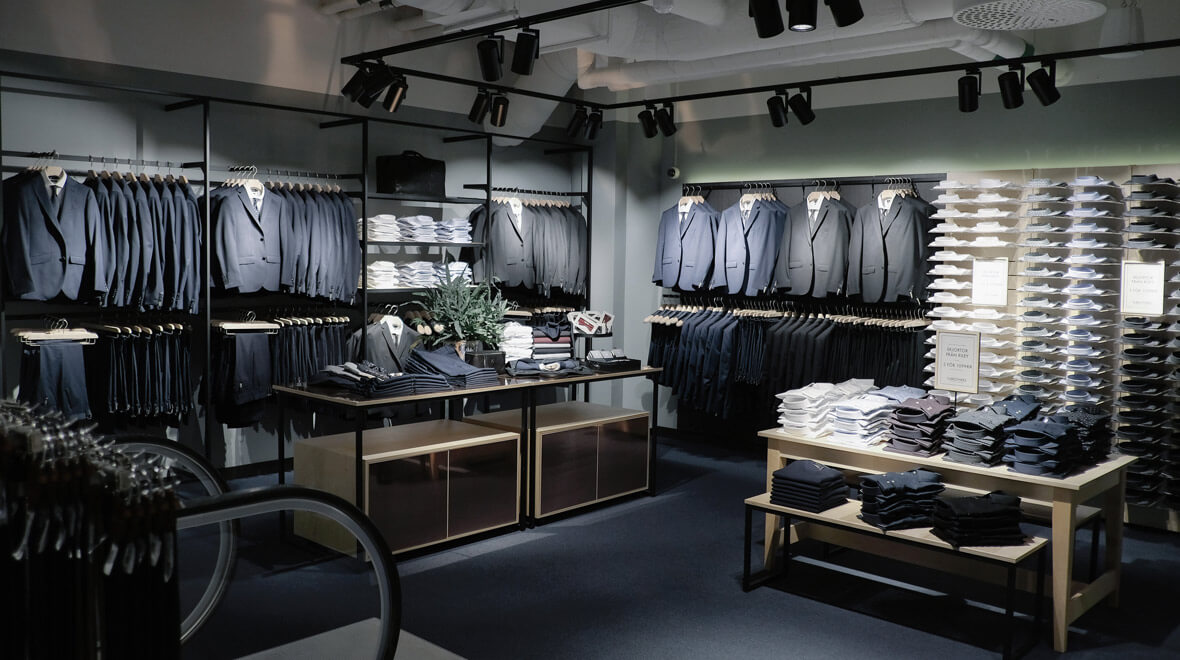 "Brothers' range is urban, the presentation is exclusive and the service, with customized production or style advice is very personal – our lighting is precisely coordinated with these needs."
Christian Fernström, Key Account Manager Oktalite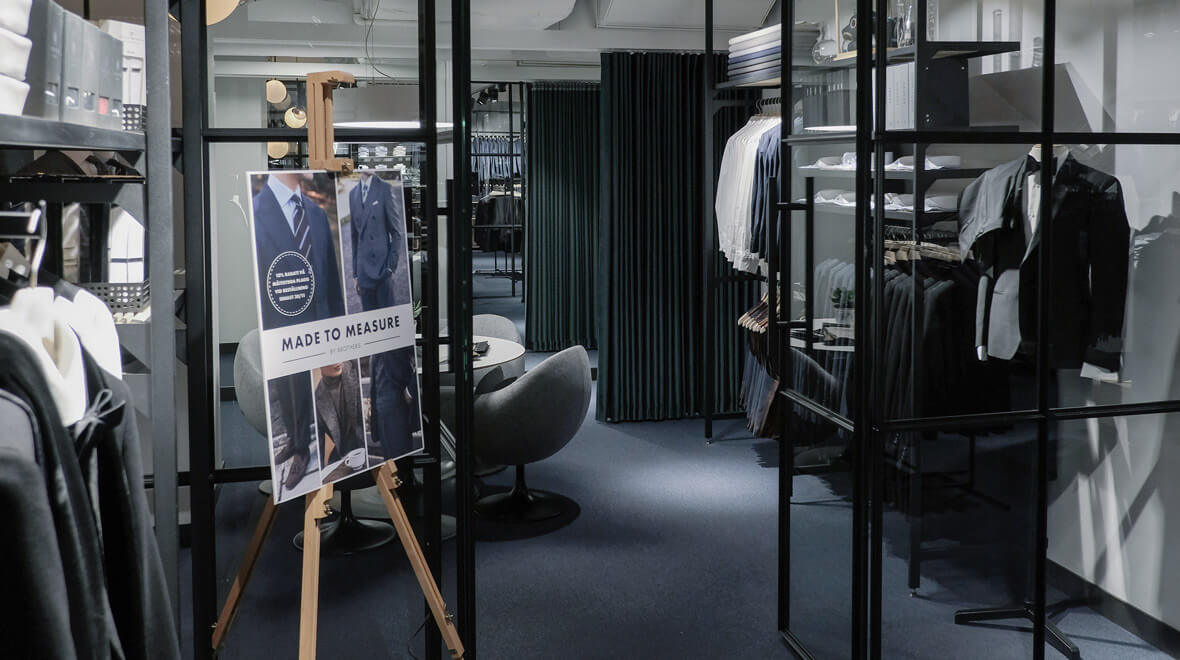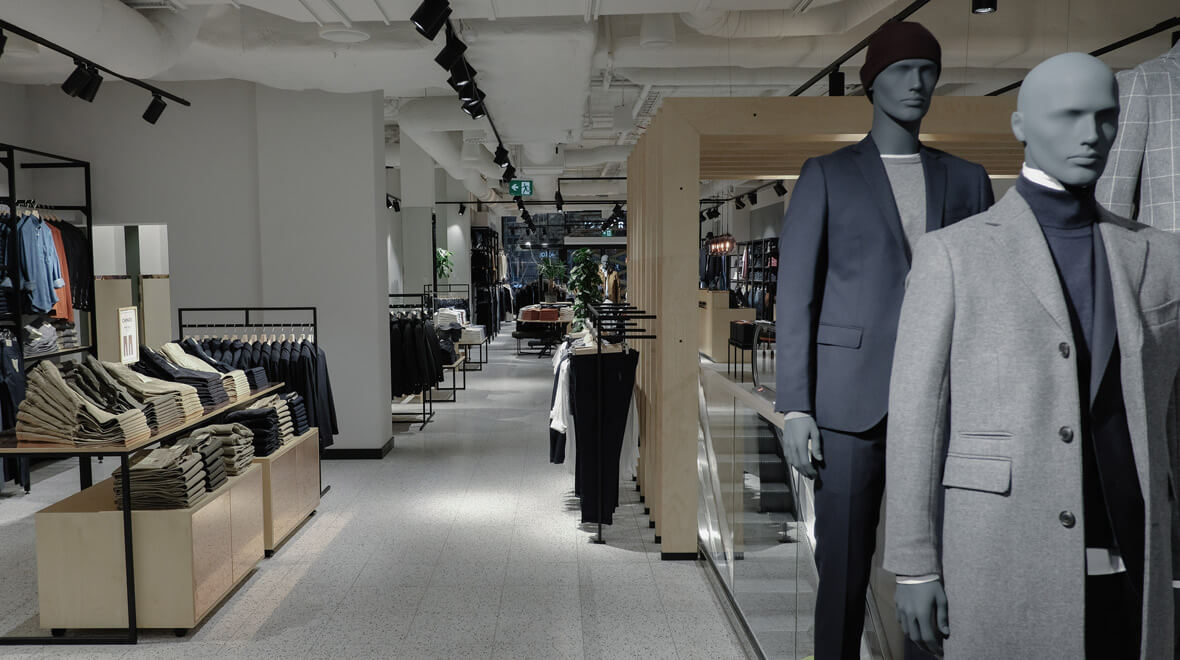 The Scandinavian store design meets its customers in the Gallerian covering an area of 644 m² with lots of understatement: the linear furnishing in black and grey, combined with shelves and product tables made of blond wood provides the framework for timeless men's fashion in subdued colours. The reduced design language of the CANILO sets perfect accents within this concept.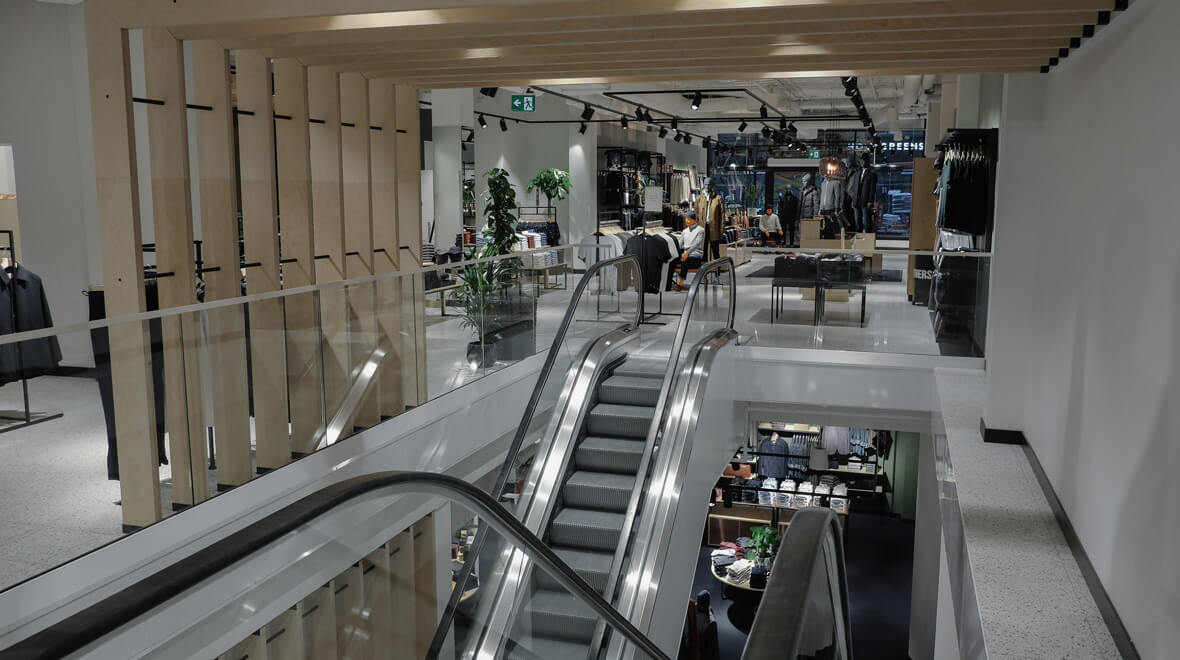 On two floors, Brothers presents its own brands Riley, East West and The Tailoring Club as well as Rockandblue, Lee, Saddler and Amanda Christensen. Whether evergreen or trendsetter – men's fashion in what are often dark colours needs illumination that renders shades and materials well. Our luminaires were equipped with the LED module EFFICIENT COLOUR. As the name suggests: the energy balance with 12W/m² is something to be proud of.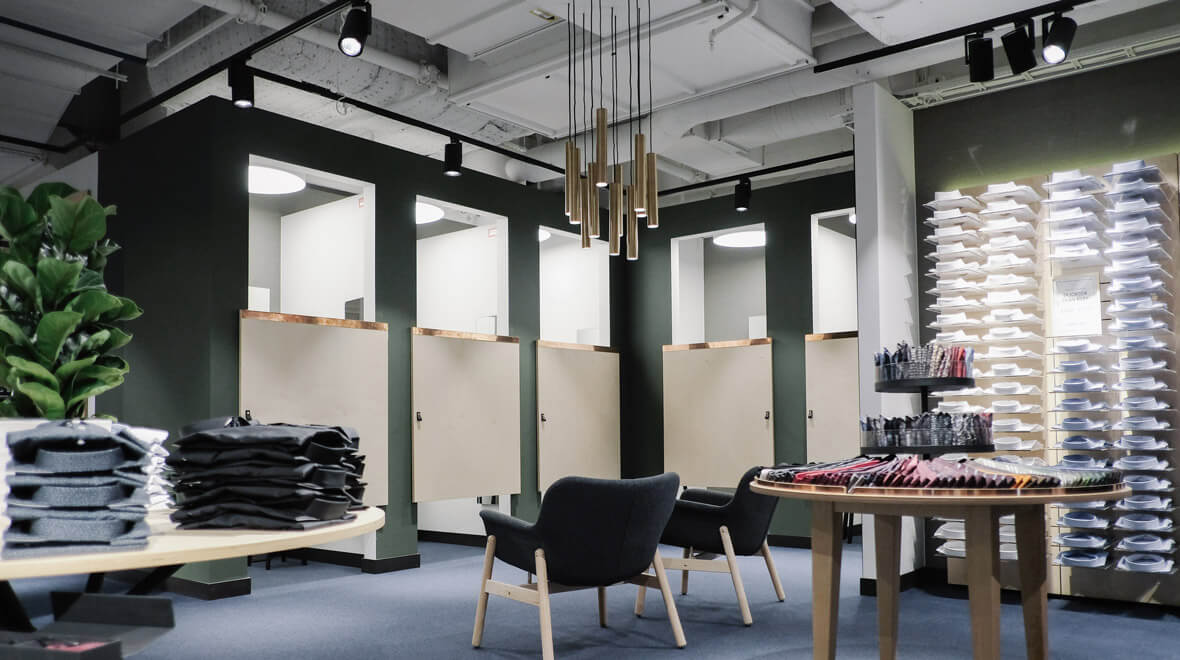 There you willingly take a seat and try on something new in the fitting room. The lighting in the room is optimized by LORETO: it ensures absolutely homogeneous brightness. From top to toe you are illuminated evenly and shadow-free – for the decision to purchase that is a clear advantage.
Address
Oktalite Lichttechnik GmbH
Mathias-Brüggen-Straße 73
50829 Cologne
Germany