Everything for sports
Behind the beautiful art nouveau façade the sports specialist Decathlon lives in its world in the urban environment, trekking, running, cycling and more: on two floors, the presentation, product variety and services make the customers enthusiastic. The dynamic lighting scenes with their accentuation create an attractive sales atmosphere.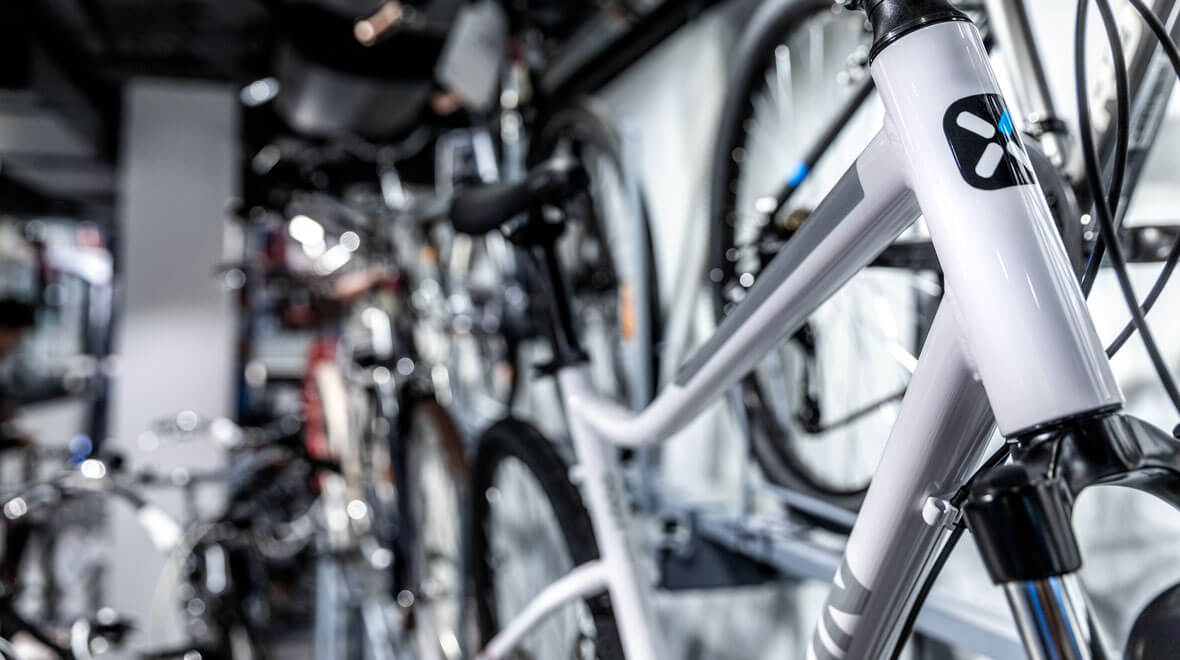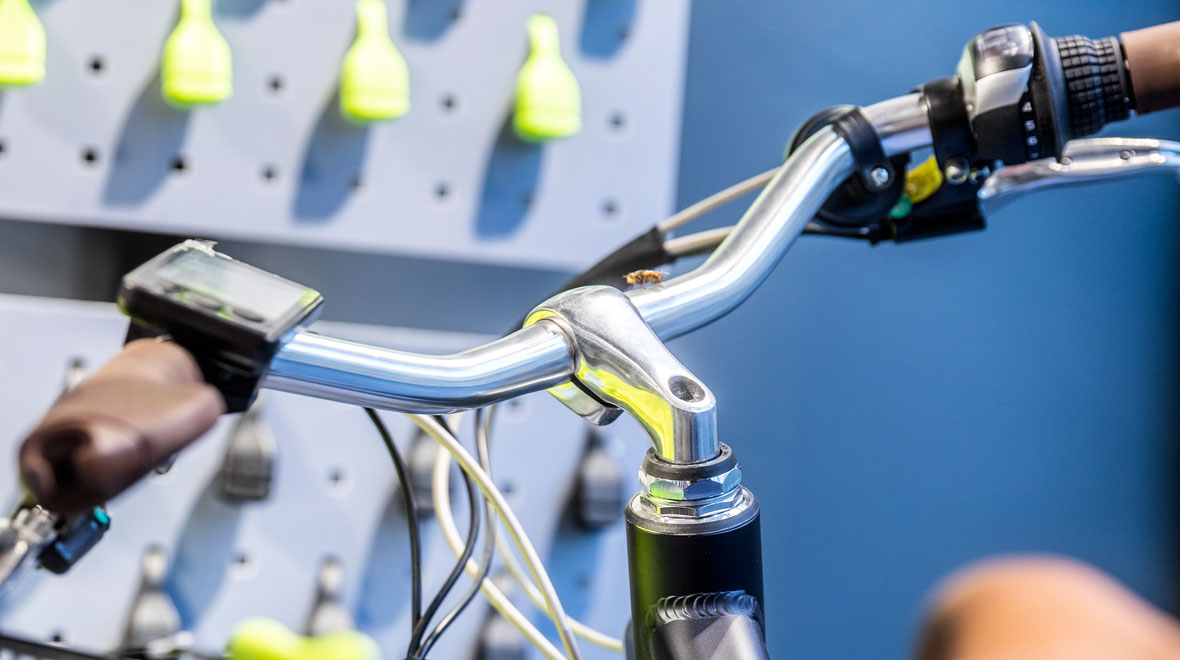 Close to people, even closer to the product – as an example, the bicycle repair bench where tools and specialist personnel are available. With these services the city store becomes the open sports style workshop in which cycling fans buy spare parts and immediately make their bikes fit again. In that way brick-and-mortar retailing is strengthened and, with this service, purchasers are turned into regular customers.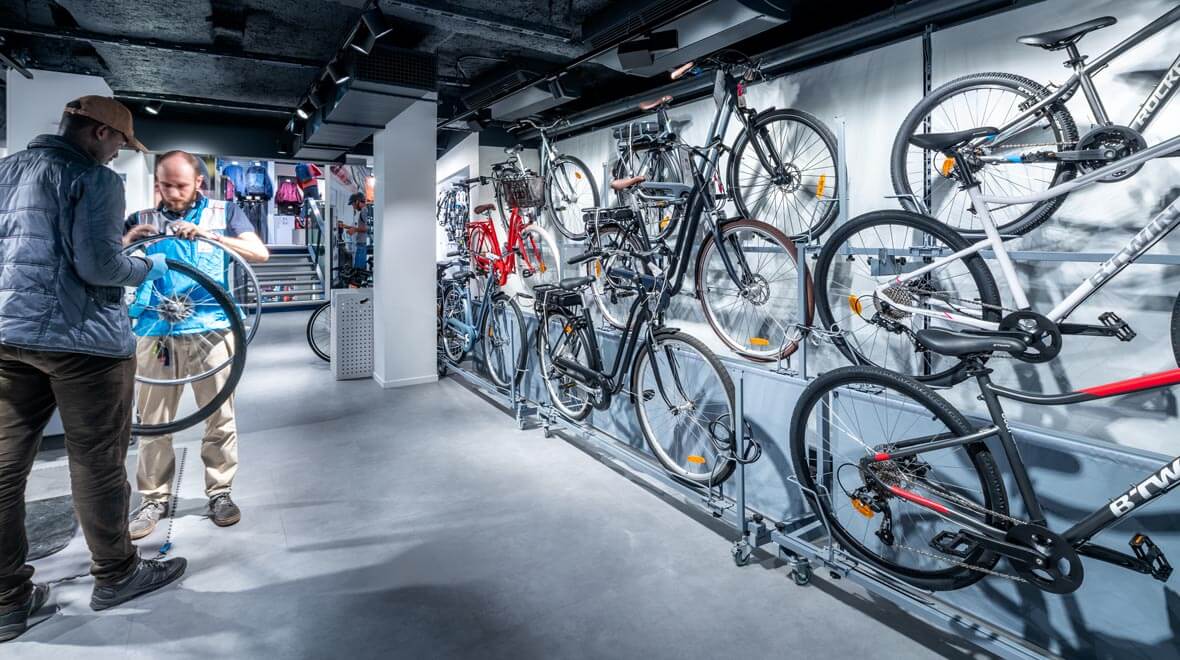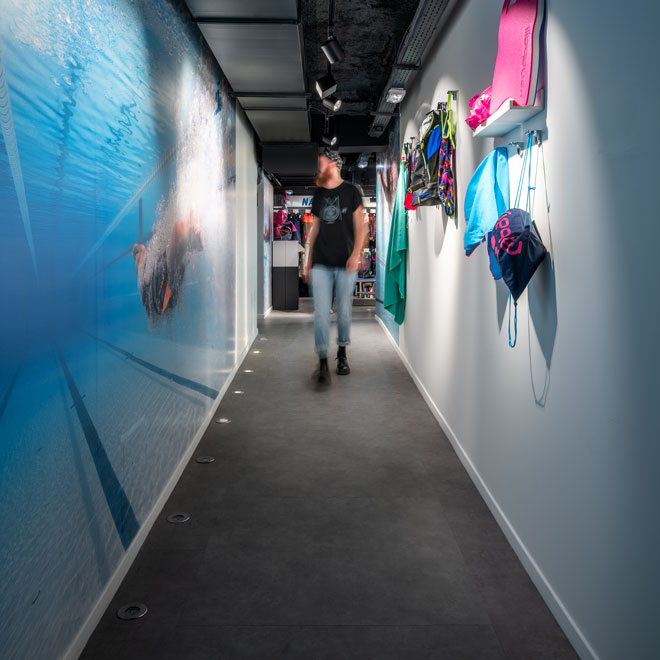 Systematic lighting management of floor recessed spotlights in the "swimming tunnel". As the customers pass through, the luminaires are successively activated, leading them to the next area. GRADO ensures dynamic wall lighting and accentuates special products.
"The lighting concept plays with light and shade. It is the scene setting that makes the product worlds lively."
Hugo Parienté, Key Account Manager, Oktalite France.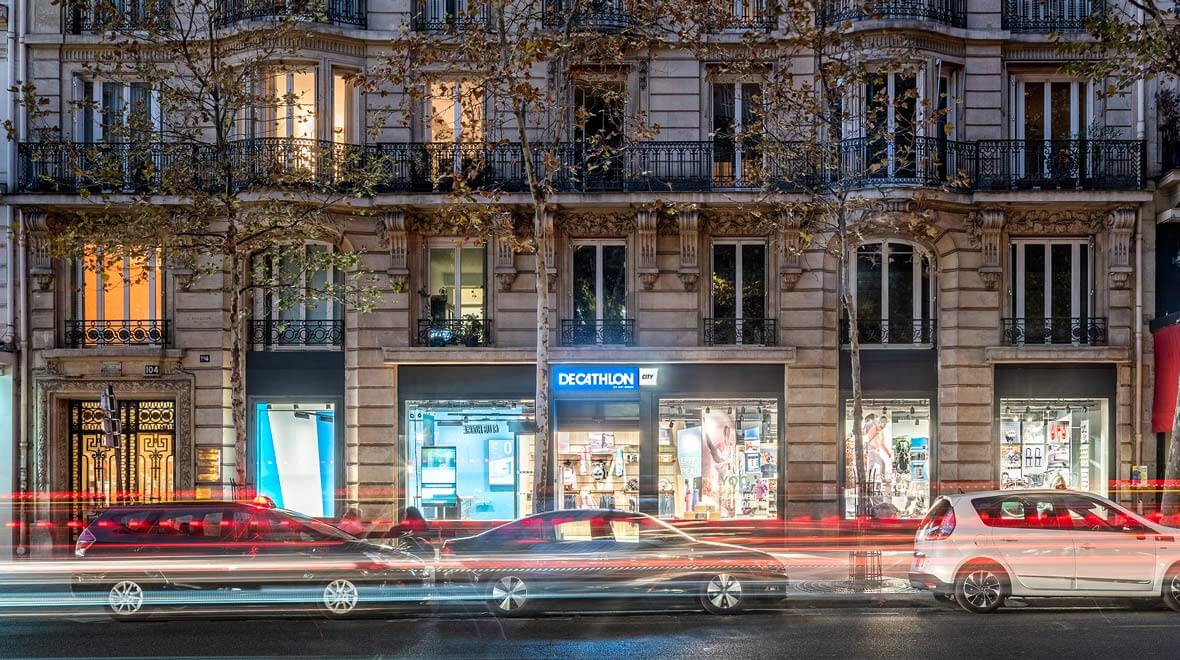 The black ceiling, black wall background with white frame, dark floor: a special stage is provided for the colourful range. Designed to match this is the lighting concept. For the homogeneous wall illumination up as far as the lower edge of the ceiling, the professional TWINGLE WALL enters the arena. With B.VEO TRACK, the accentuation of sportswear and equipment gains in emotion.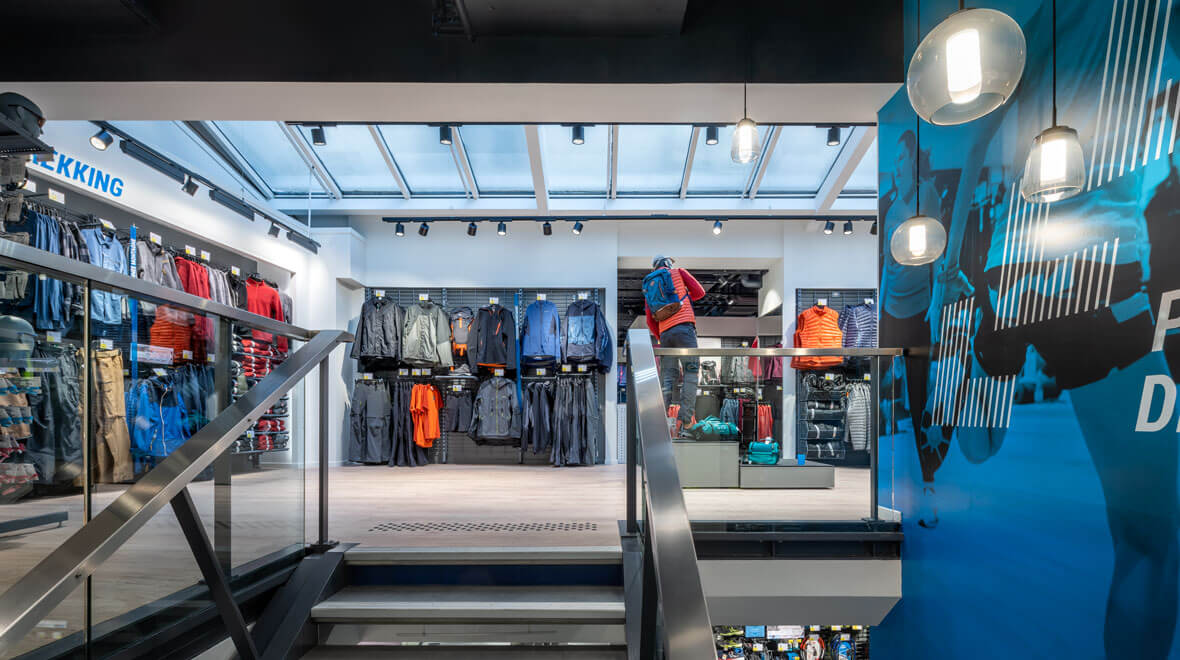 From the scene setting of the façade in the typical Haussmann style, via the ambient and accentuated lighting in the store as far as the wayfinding system: the lighting sublimates, orientates and runs in parallel. Hence the decorative suspended luminaires IN.VOLA invite you to take the generously dimensioned stairs in order to discover new things.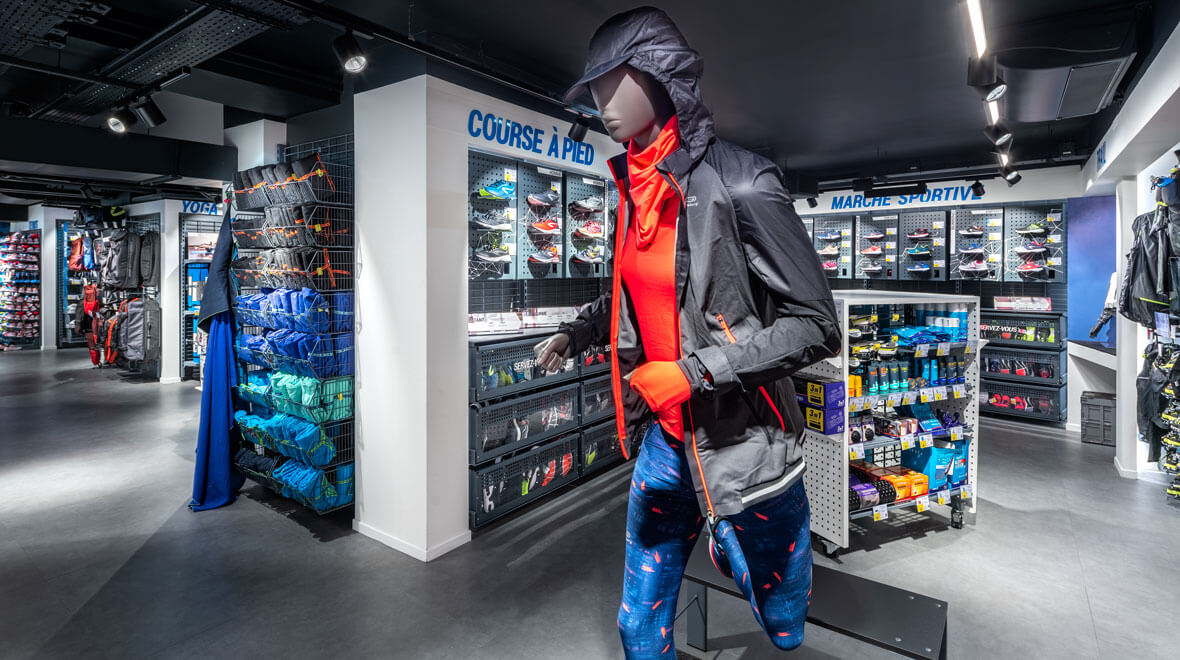 Address
Oktalite Lichttechnik GmbH
Mathias-Brüggen-Straße 73
50829 Cologne
Germany