Light is more than light and dark. Light creates atmosphere, underlines the character of a car dealership. It presents vehicles, accessories and the brand equally. Spark enthusiasm with a well-thought-out lighting design for all application areas from the display of the new car via delivery as far as the workshop.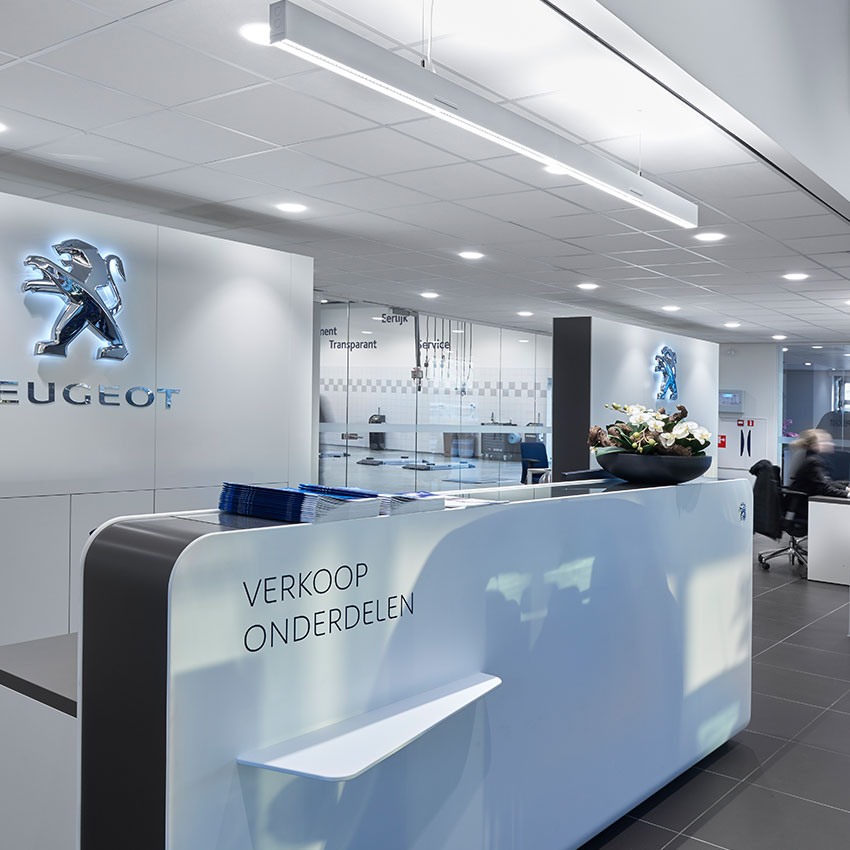 Reception & desk
Welcome your guests! With a lighting scenario that is tailored in an optimum manner to the architecture of the reception area and creates an inviting atmosphere. An illuminated logo can already be seen from afar and it provides orientation for customers looking for an initial contact point. At the individual workplaces, display screen-compatible lighting guarantees a pleasant, concentration-promoting working atmosphere for your staff.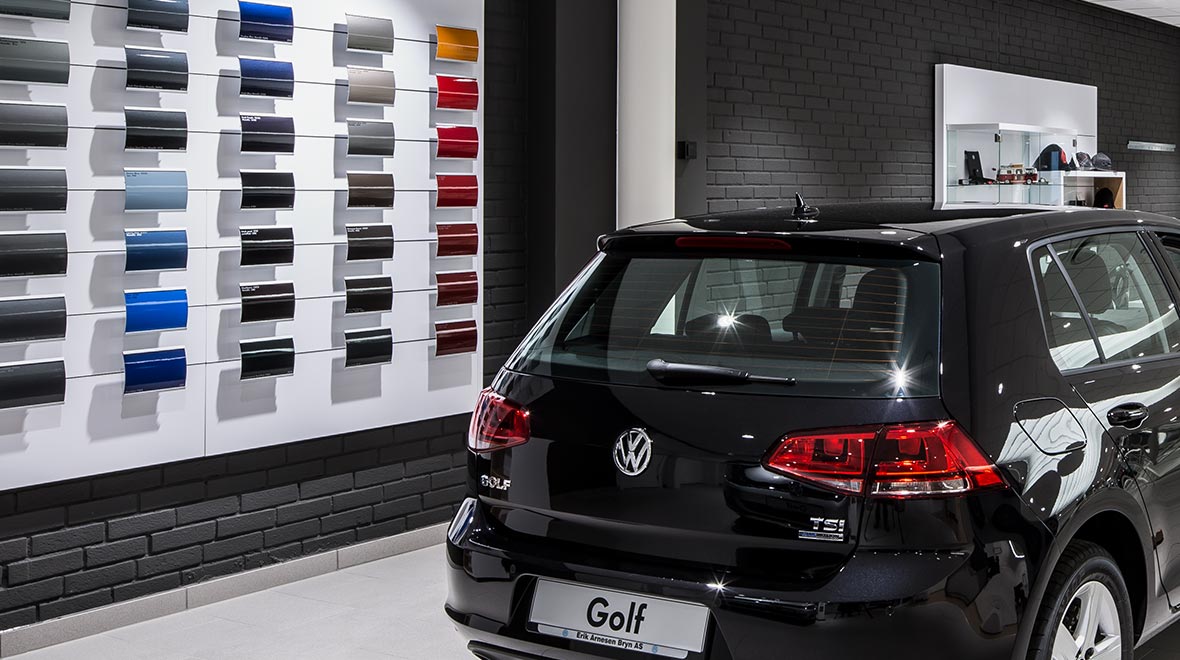 Colours & paints
For the selection of the colours and paints the customer must be able to trust the lighting. By means of scene-setting with lighting that makes very good colour rendition and colour recognition possible, decisions are made easier and the customer satisfaction is potentially increased. Clear, natural light conveys a realistic impression of how the newly acquired car will later look outside your own front door.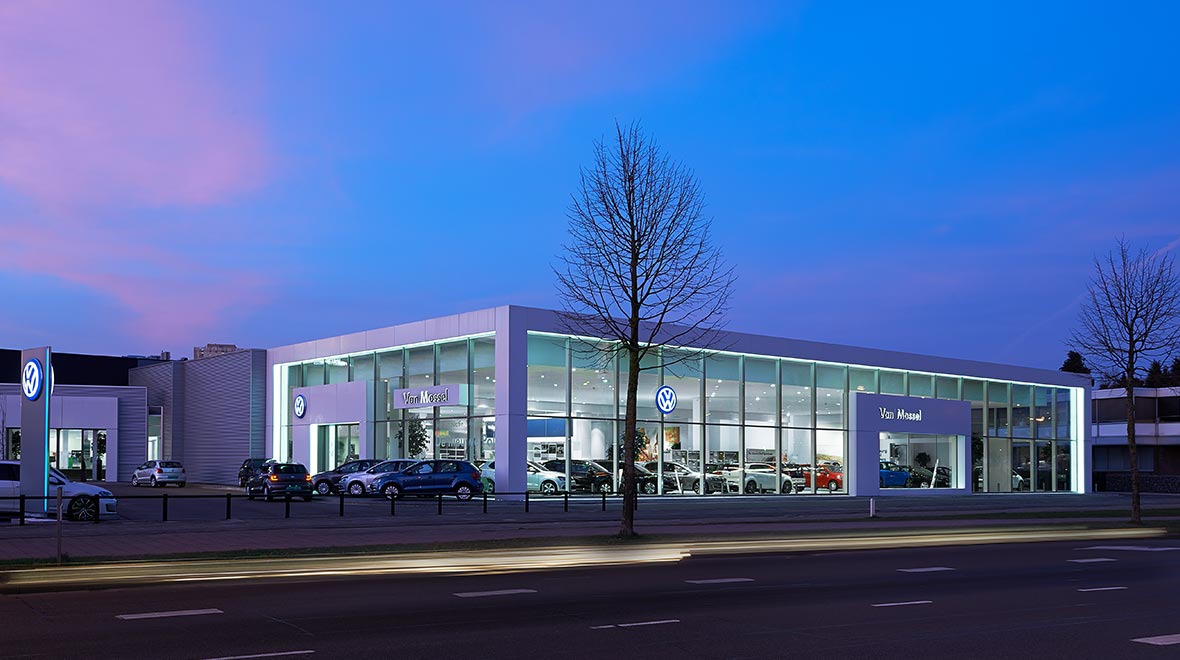 Outdoor areas
Making curious, increasing the excitement, inviting to visit: all of this is already successful from afar iif you set the scene for your facade and the outside area with a lighting concept matching the company. Attract gazes directly onto the vehicle display by means of inviting illumination of the display windows and set points of light in the building interior so that highlights can already be seen from far off. The display in the outdoor area can be illuminated with mast luminaires with a high point of light homogeneously and with energy efficiency.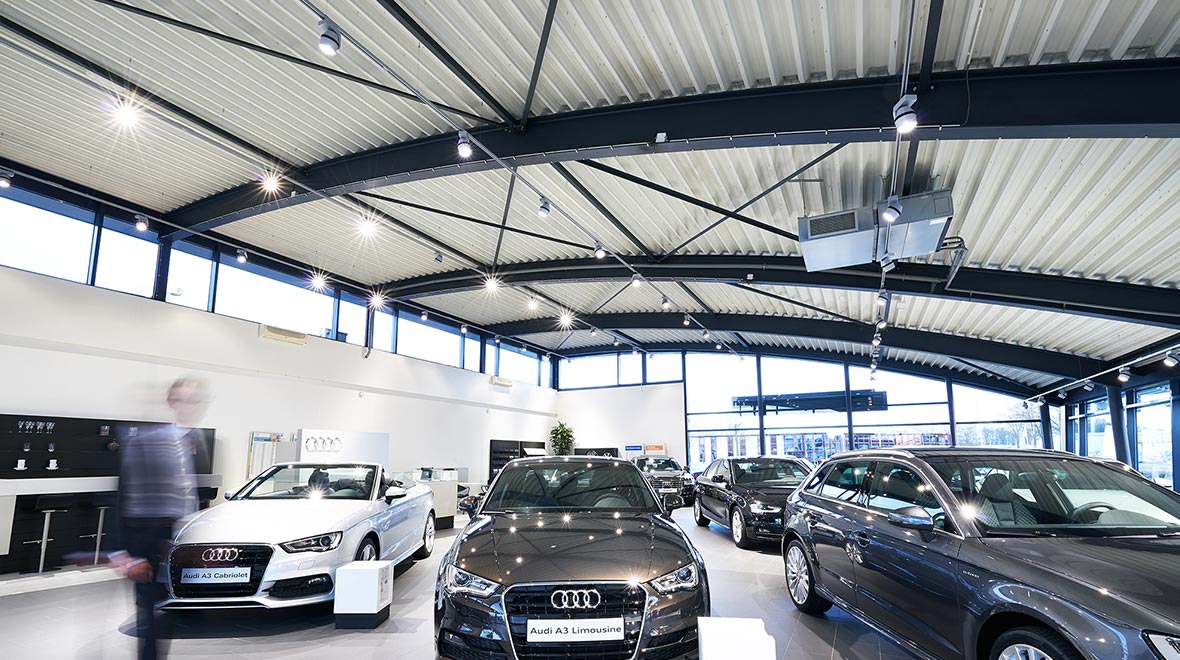 New car display
Emotion and information: in demand here is the perfect lighting scenario for the vehicles on display. Model, paintwork, shape and materials are to be easily identifiable and at the same they are to arouse desires. The light supports the value of the vehicles with highlights on the paintwork and the differentiated change of light and shadows. The matching colour temperature with outstanding colour rendition brings out the material and colour quality. The emphasising of vertical surfaces creates spatial depth and at the same time makes orientation easier.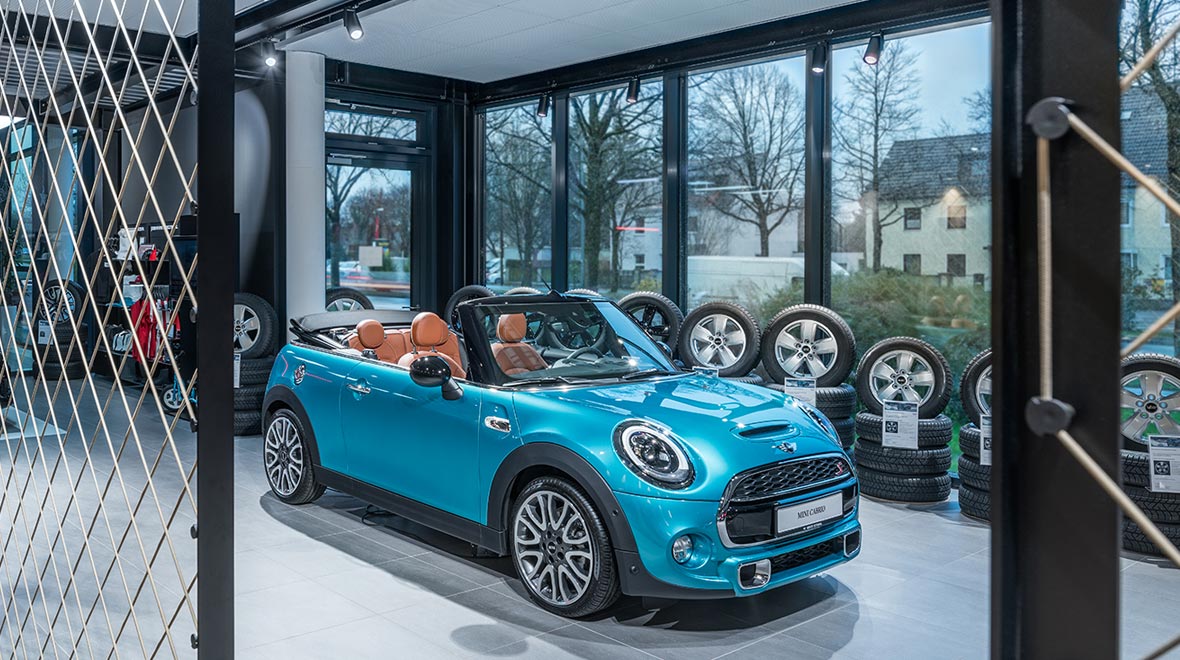 Delivery
Vehicle handover is a quite special event that customers long for for quite some time. An emotional moment that should be fittingly illuminated. For example, by means of a luminous ceiling that makes the room shine out in an indirect, slightly diffuse light that shows the characteristics of daylight. It is especially natural, unobtrusively bright, makes the paintwork of the vehicle appear homogeneous.
Address
Oktalite Lichttechnik GmbH
Mathias-Brüggen-Straße 73
50829 Cologne
Germany