Customised Lighting Control for Luxury Cars
How light optimises the presentation of exclusive vehicles for every customer and occasion is shown by Oktalite and TRILUX with their intelligent LED lighting concept for the showrooms of Auto Steiner Zürich AG. The Swiss family-owned company is considered a top address for high-quality new and used vehicles.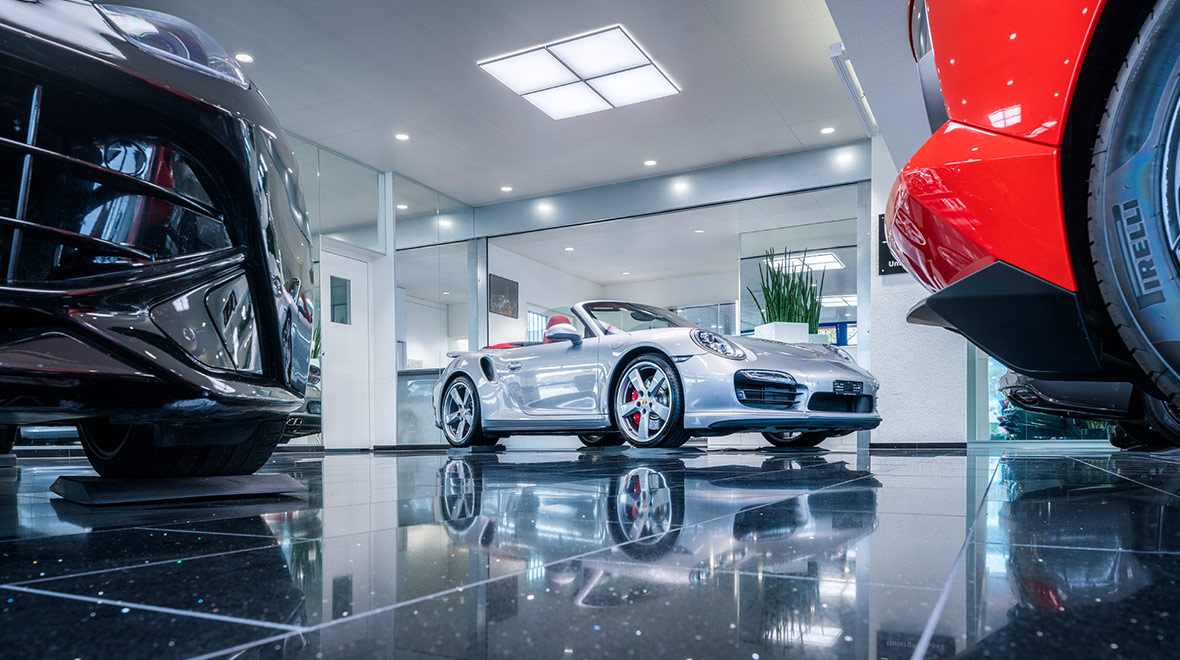 "The overall impression of the vehicle that is essentially determined by the paintwork can be systematically improved with the help of our LED unit. That is active and emotional sales promotion."
Oliver Steiner, Managing Director
In the car dealership's photographic area, the E-LINE LED provides homogeneous and glare-free light for optimum photos. This unit becomes controllable by means of "LiveLink". Dimmability and different wall lighting promote the web presence of the products from Auto Steiner. Customised lighting control in the automotive area: a central element of successful vehicle presentation and sales strategy.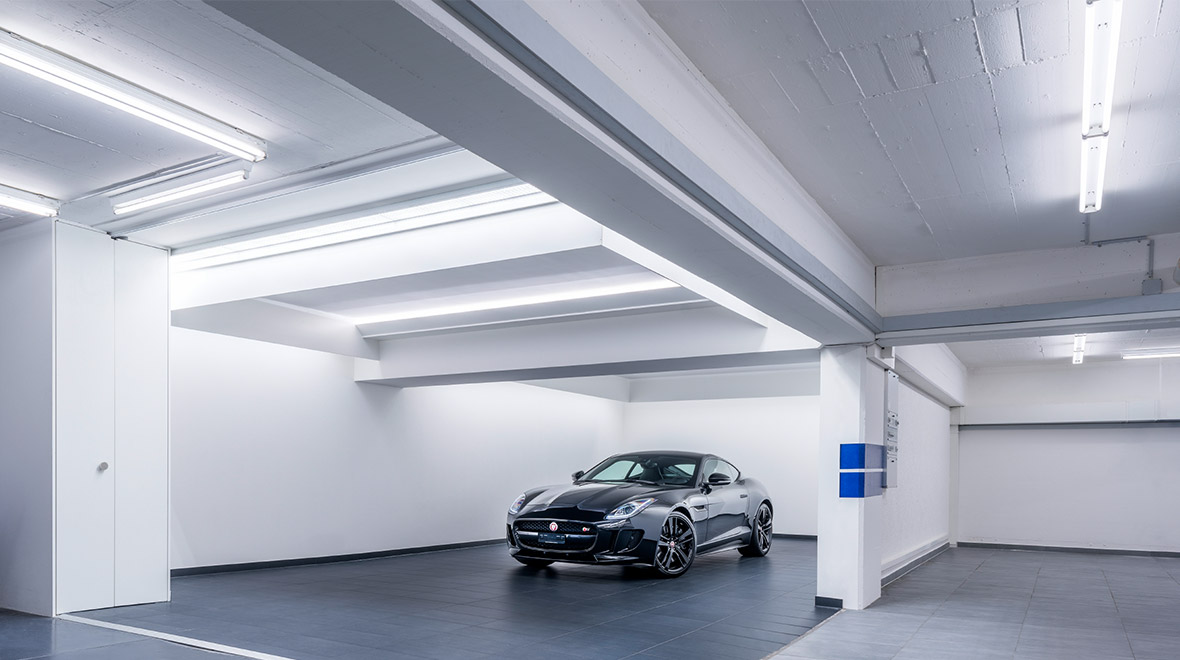 Colour temperature and illuminance can be adjusted with the LED luminaires BELVISO ACTIVE from the TRILUX portfolio for every vehicle in the exhibition. Additional accents are set by the flexible LED recessed spotlights STRATUS VS 155 with their adjustable angle of inclination.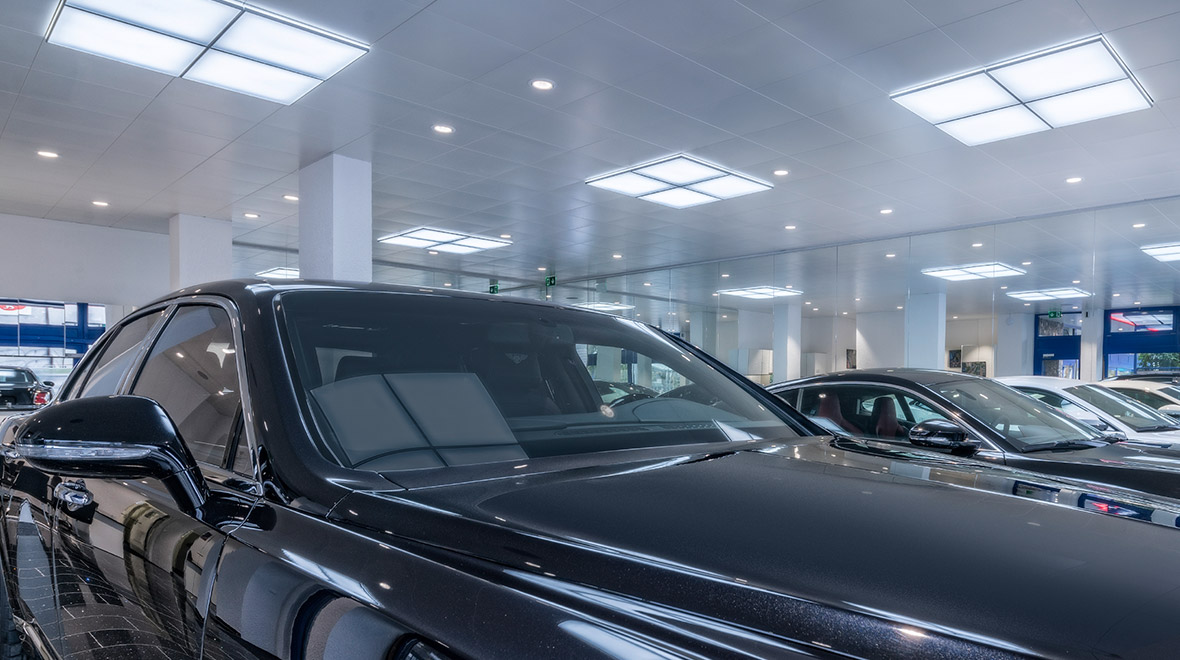 Address
Oktalite Lichttechnik GmbH
Mathias-Brüggen-Straße 73
50829 Cologne
Germany