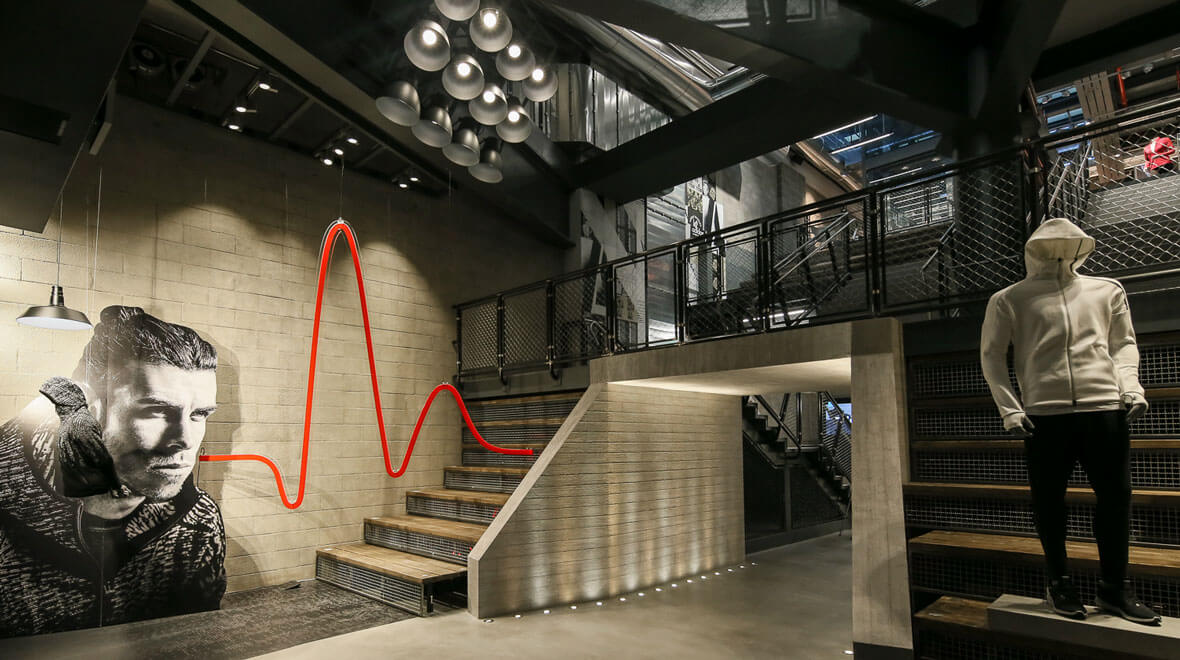 Keeping pace with the times: Adidas draws its customers into a special universe with its own heart beat. The customer already experiences himself/herself as a sportsman/sportswoman at the entrance, running into the stadium from the catacombs. Dynamic lighting scenes in the tunnel reinforce the hypnotic live character. The extra kick: our "stadium luminaire" is custom-built. The lighting makes the experience and the ADIDAS brand realm authentic.
"Ceiling lighting on the steel girder, a vertical window lighting solution, the "stadium luminaire" developed by us and everything dynamic – Milan sets standards."
Daniel Riedel, Key Account Manager, Oktalite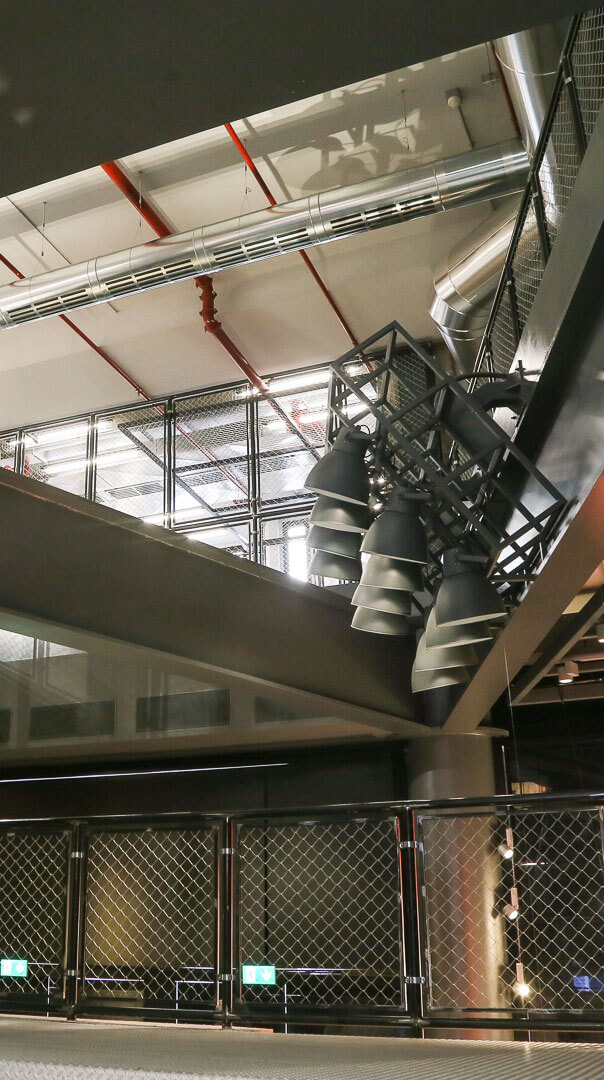 Test and create: whether football or jogging, in the Milan premium store products are to be tried out and experienced in motion. The whole of it is to be in surroundings like on the streets of New York, - this is ensured by materials such as concrete, glass or wire mesh. Our aisle lighting with RIDOS and accent spotlights from the LOBU family make this realm of experience appear big and seamlessly harmonious.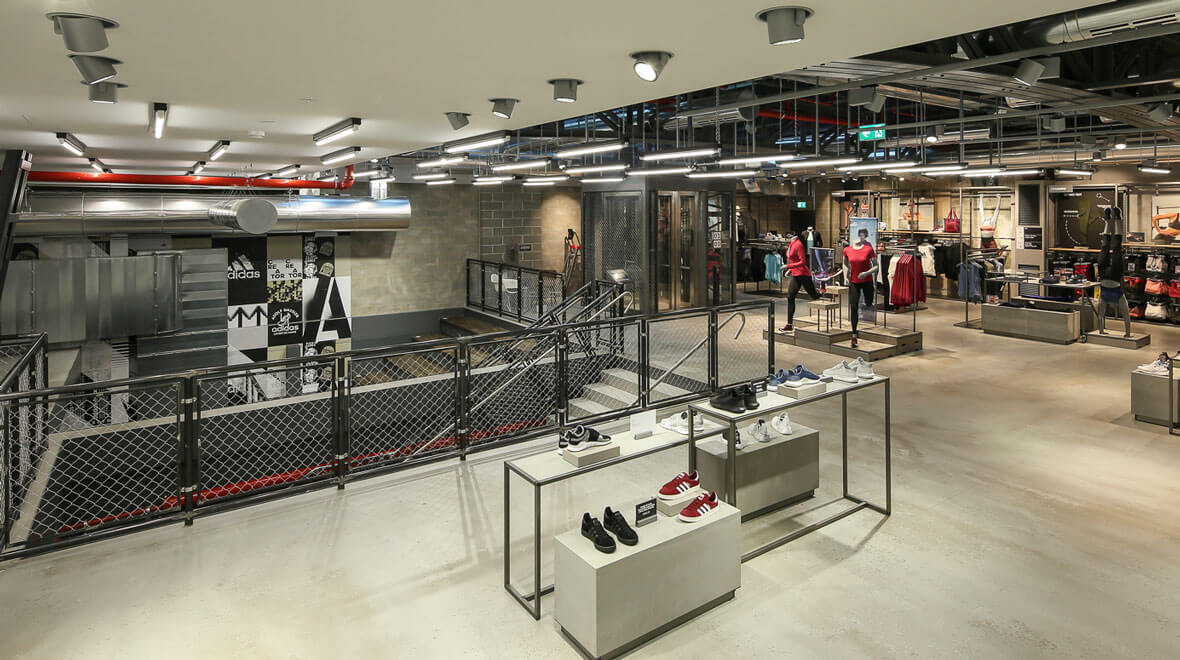 Industrial design meets street sports. So that the ceiling can be shown partially open with its ventilation equipment, the luminaires were mounted on steel girders – also for Oktalite an exciting novelty. In advance the lighting concept was visualised in 3D in order to test the lighting effect in the best possible way. The change between open and closed ceiling appearance in the store ensures a good mixture of excitement and relaxation.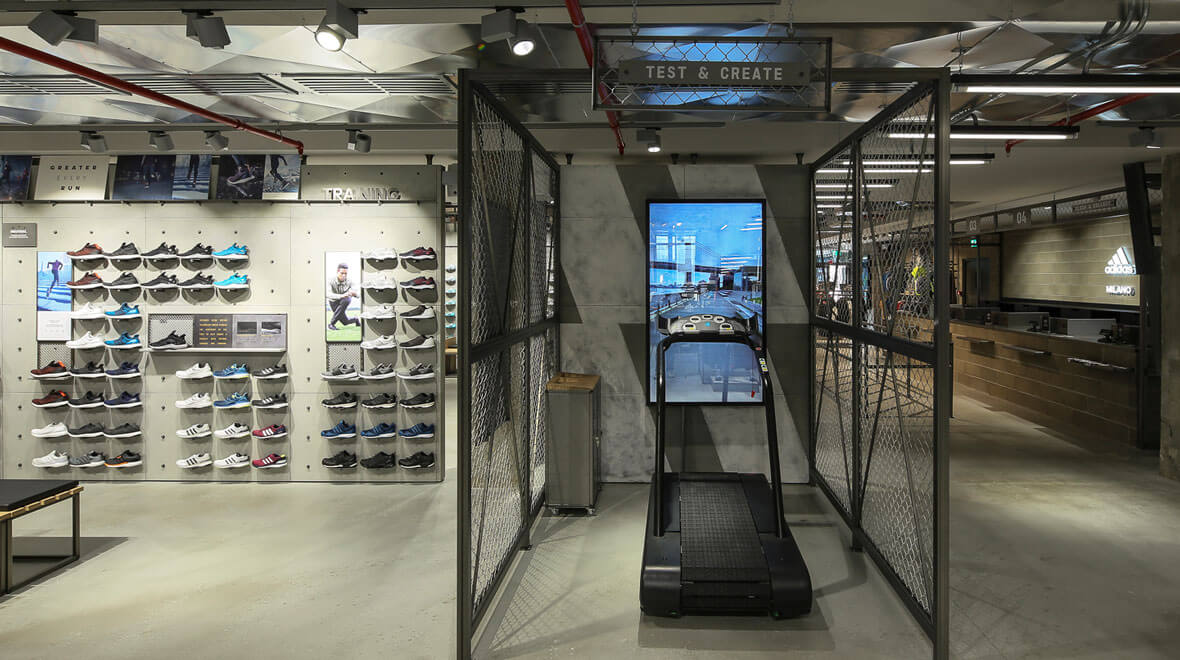 The sports fashion professionals leave nothing to chance. Every area has its own lighting. Our DALI-controlled lighting management gesteuertes system makes it possible. Sports fashion also requires illumination, the colour temperature and light intensity of which renders the materials and fabrics as naturally as possible – in other areas it can be cooler and include special effects.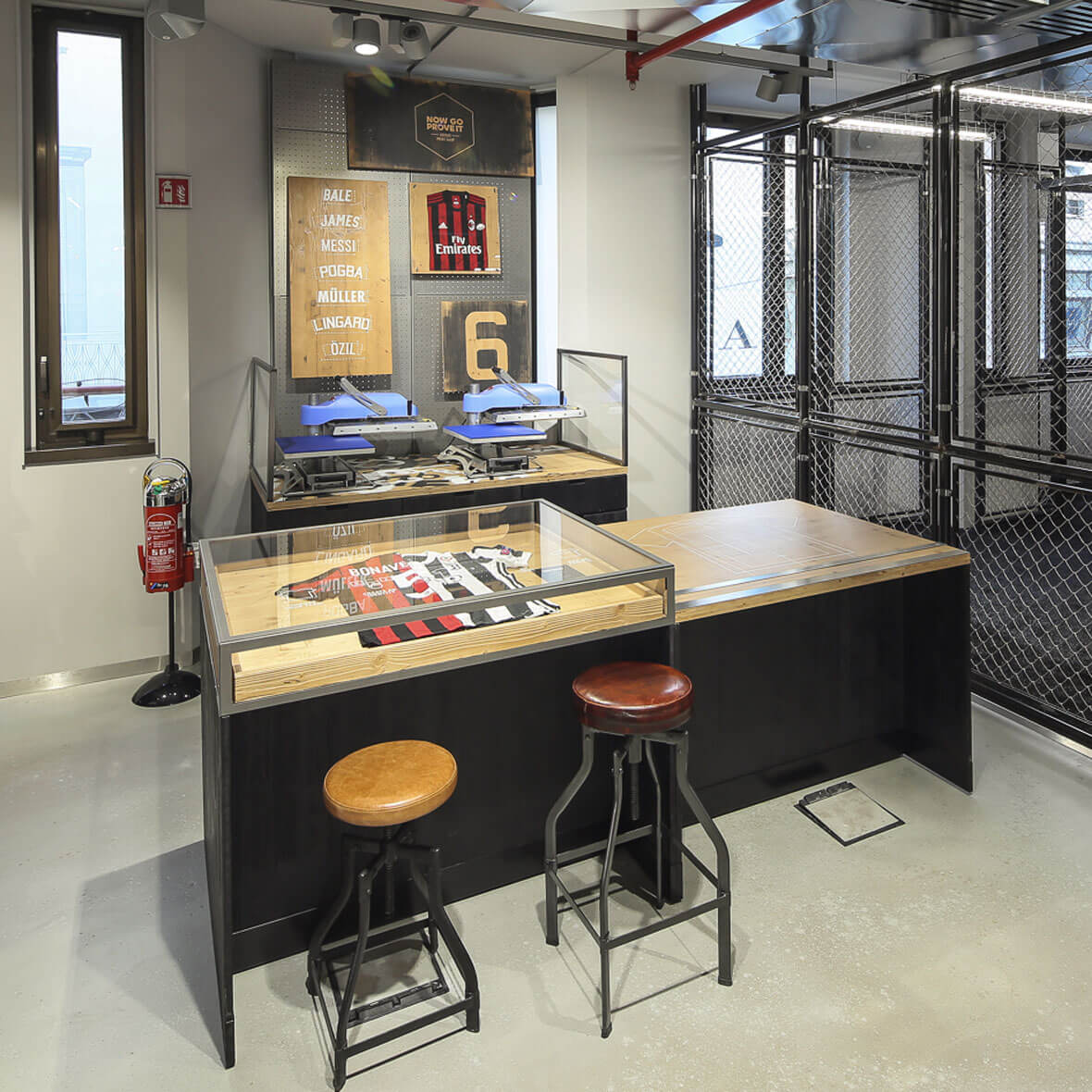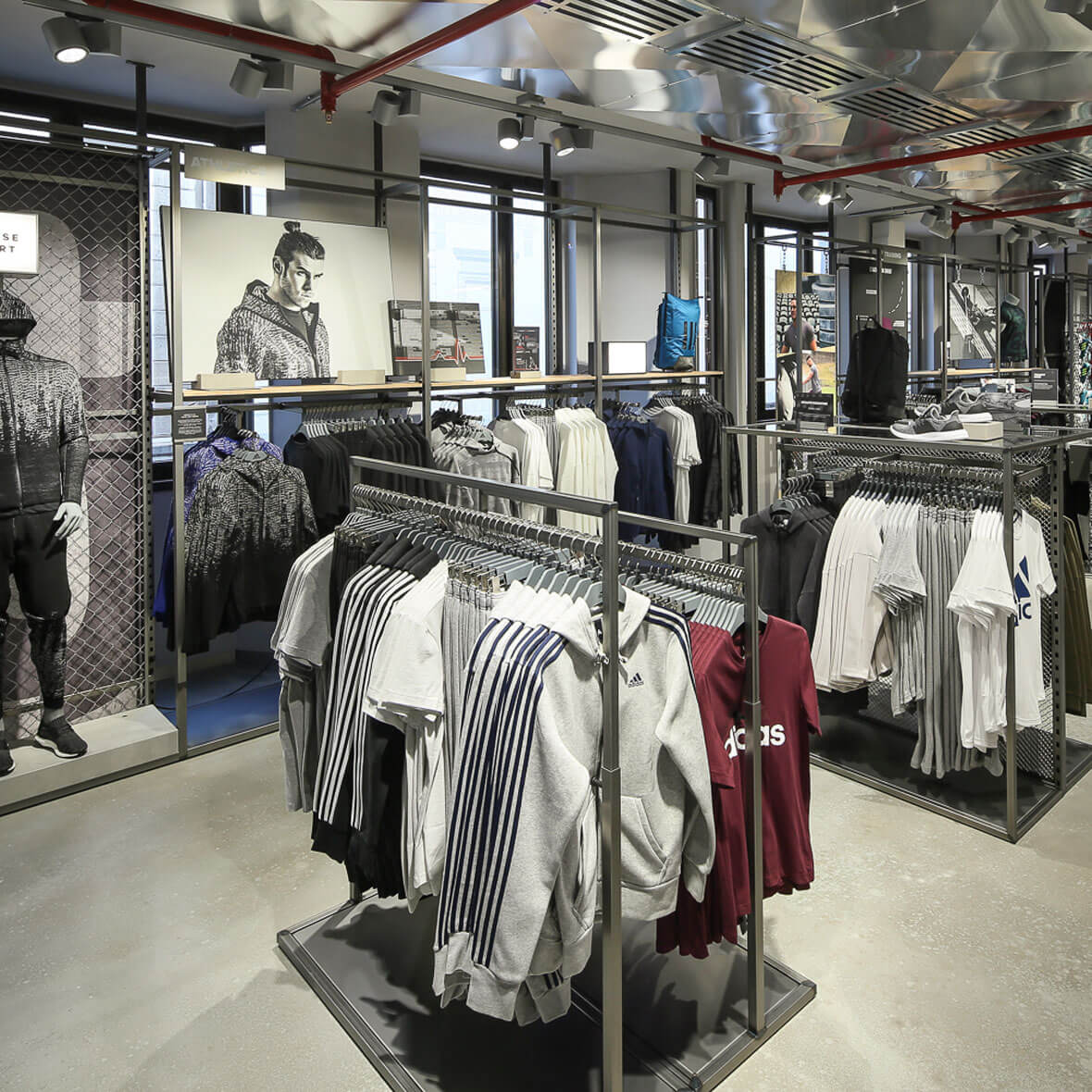 Ideal lighting for one's own lifestyle: areas like these loosen up the store, create islands in which visitors can stay in close touch with their brand. Or can immediately have their favourite star printed on their shirt. Even the sports and style icon David Beckham was there for the opening – and will have made sure there was a corresponding run on shirt printing. Oktalite provides the matching glare-free lighting at the counter and accentuates highlights in the nearby surroundings in order to provide the customer with further viewing attractions during the waiting time.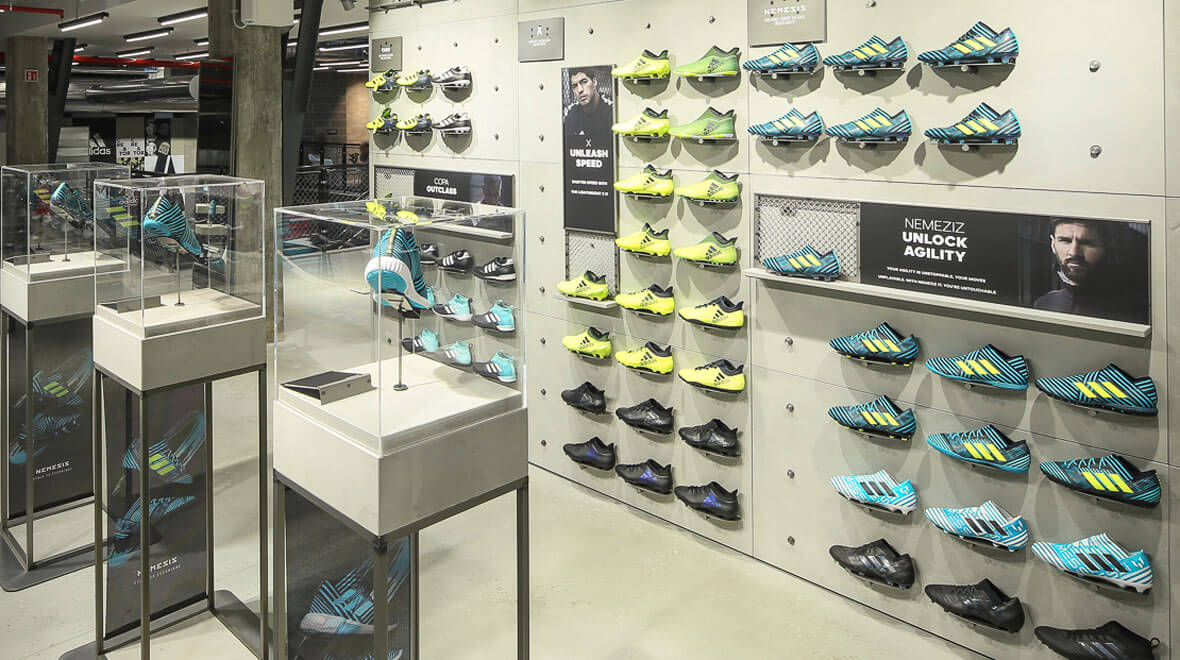 Address
Oktalite Lichttechnik GmbH
Mathias-Brüggen-Straße 73
50829 Cologne
Germany