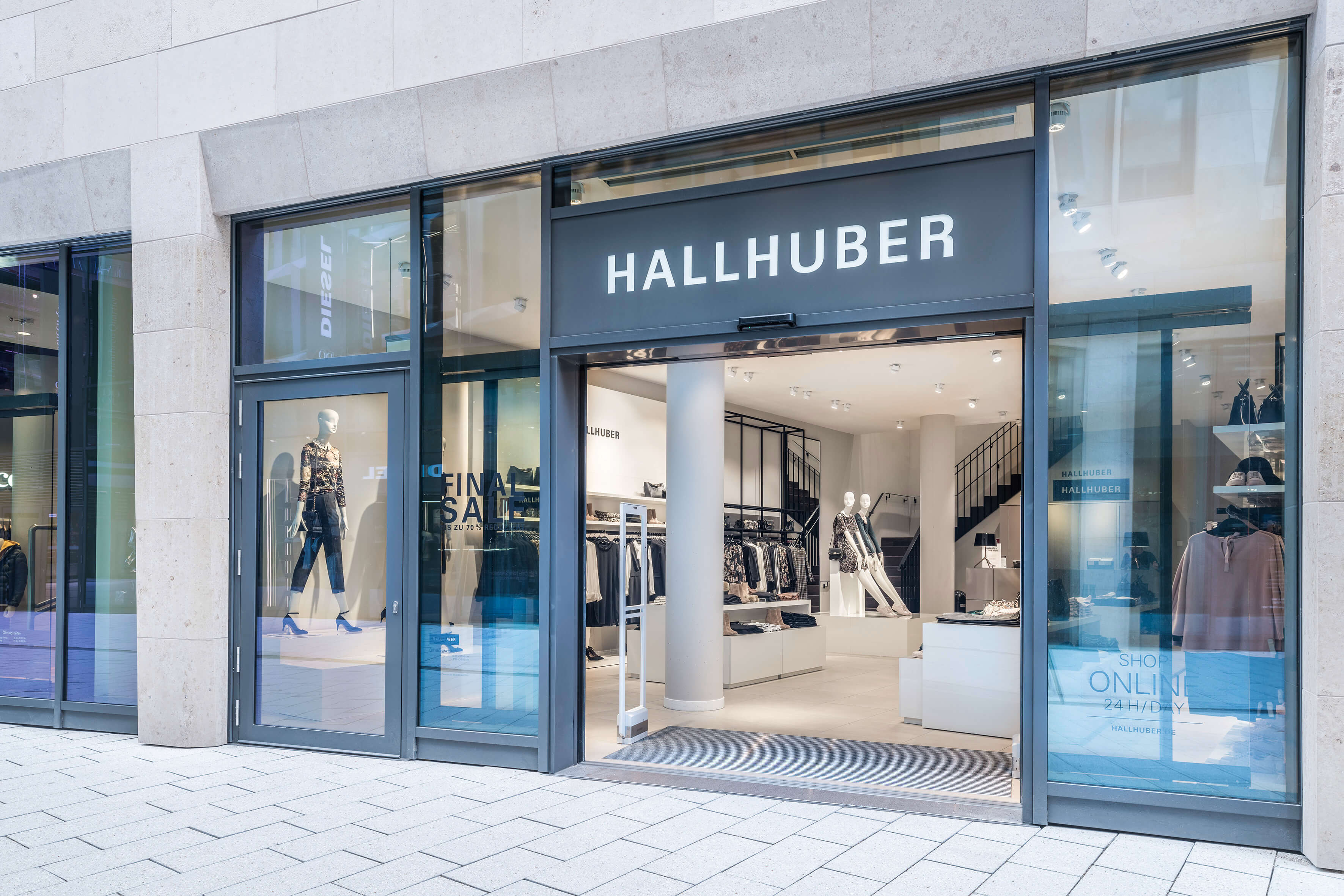 Following the update to LEDs in the Erfurt HALLHUBER store in 2016, Oktalite has now also equipped the Stuttgart store with new LED lighting equipmentover a total of 220 square metres.
The ground floor, with its ceiling height of 3.70 metres, benefits from the efficiency of the flexible track light. The single-axis connection of the luminaire head overall cuts a fine figure in the urban fashion surroundings. The illumination is pinpointed, at the same time harmonious and easy in its handling. A special point is that, with the version completely in white, Oktalite adapts its luminaire design 100 % to the HALLHUBER style.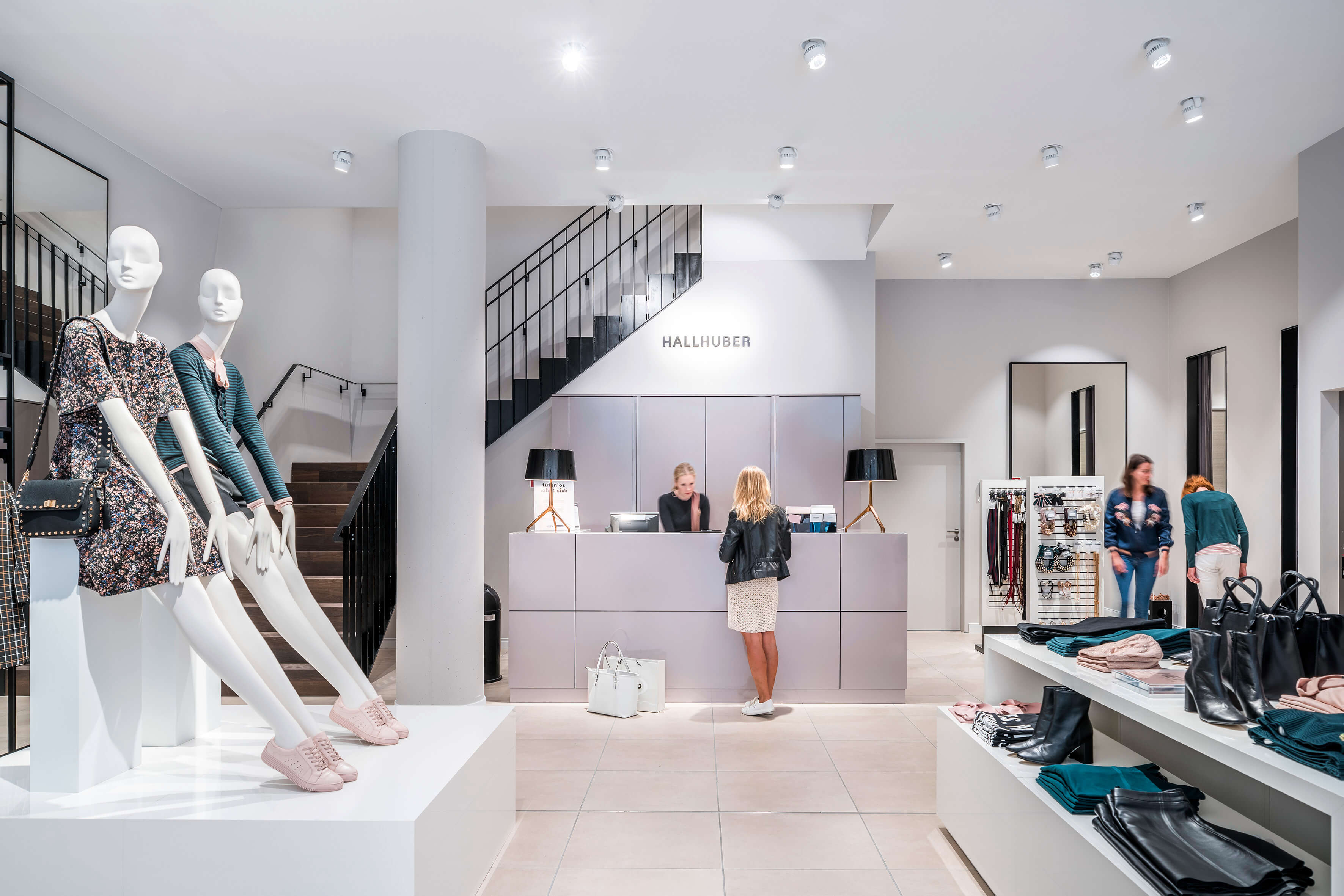 The entrance on the ground floor with the counter reminds you of a noble lobby, in which fans of the label feel supported personally and in a high-class manner, from inspiration up to the purchase.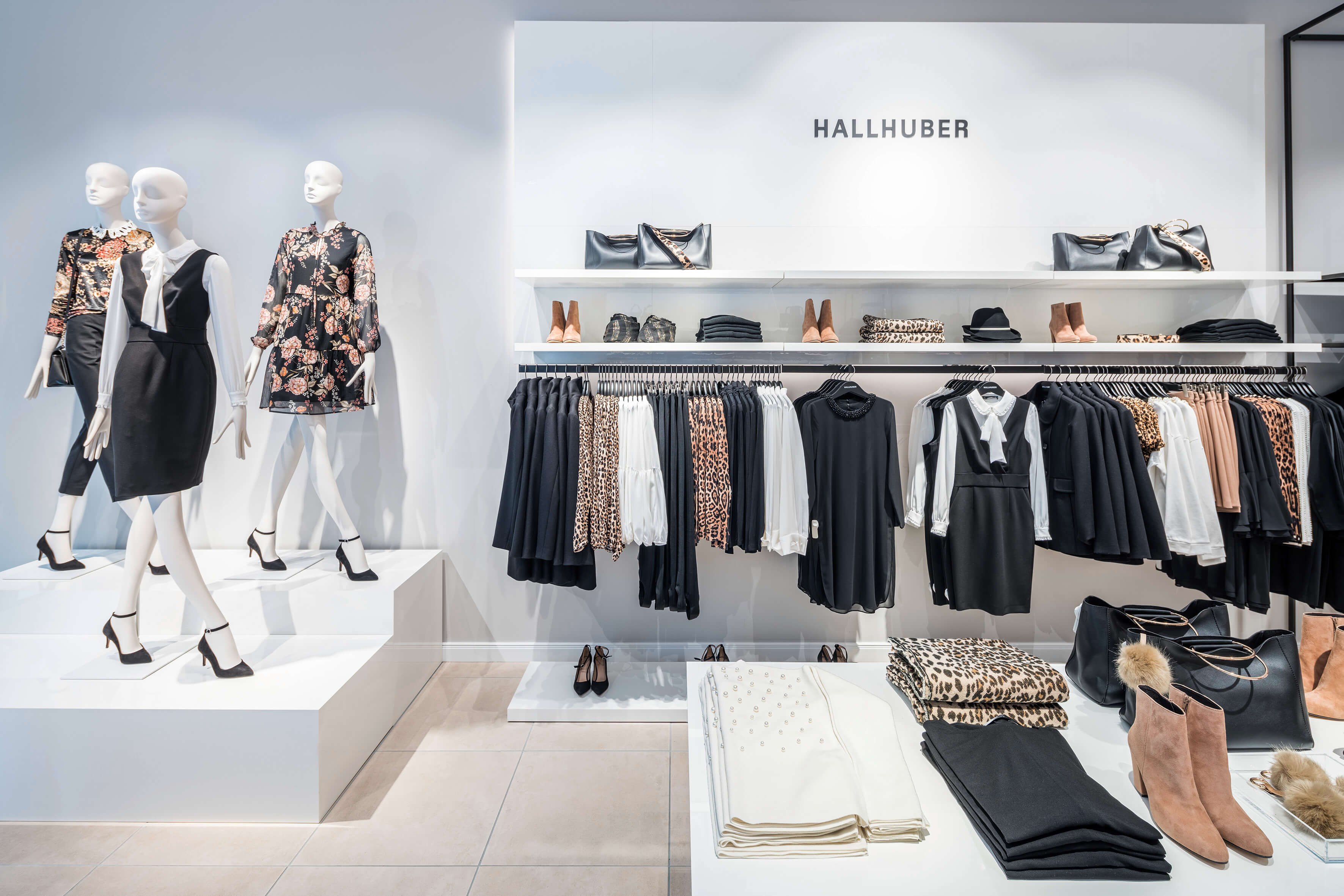 Bright floors, white walls and decoration and furnishing kept consistent in a black/white contrast form the basis of a self-confident design concept: HALLHUBERs premium store in Stuttgart breathes lounge atmosphere and addresses its female customers decidedly as guests.

"The range as well as the customer herself are our two stars"
Michael Müller, Key-Account-Manager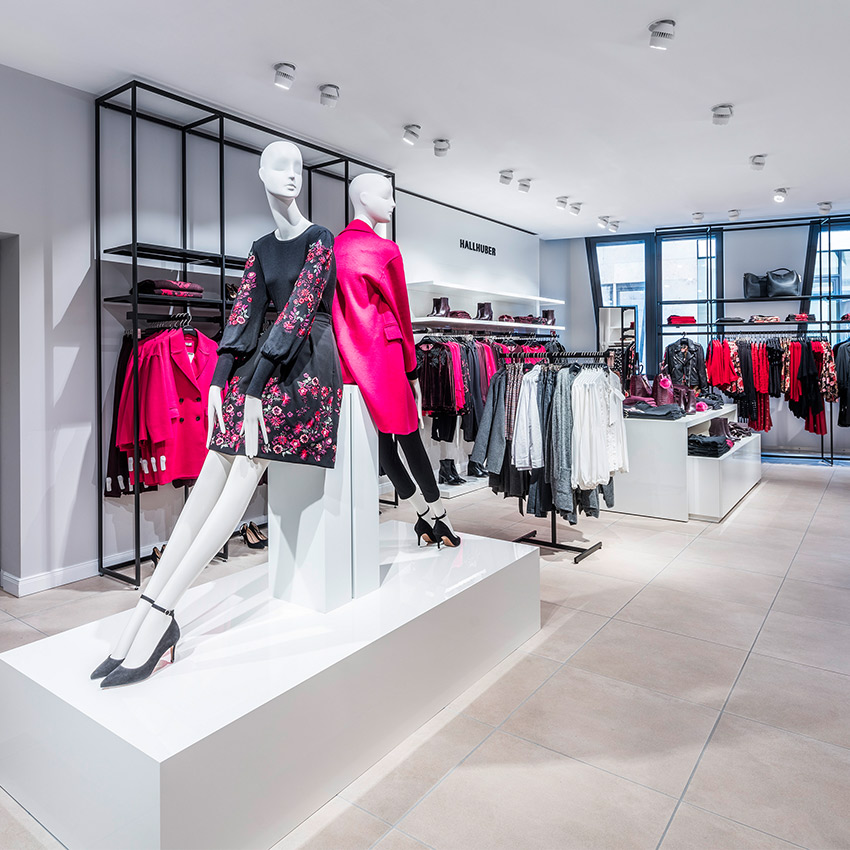 The Oktalite design team are successful with this scene setting by means of the lighting solution with TARO MINI of the latest LED generation implemented consistently on the two floors. The recessed spotlights underscore the clear, noble line of the brand store; Best Colour guarantees the emphasising of textiles and materials always in the best light.
Address
Oktalite Lichttechnik GmbH
Mathias-Brüggen-Straße 73
50829 Cologne
Germany