Radiantly beautiful: the elaborately renovated building in the prime city centre location is an eye-catcher and a customer magnet. The Adidas Originals Concept Store is also a further milestone in the visual marketing of the premium brand, quotes history inside and outside and draws an imaginary line from today into a glorious past of the country in which sports as a competition were invented.
"In order not to damage the ceiling fresco under a preservation order on the first floor, we placed the power tracks on wall-mounted steel racks – a delicate challenge."
Daniel Riedel, Key Account Manager Oktalite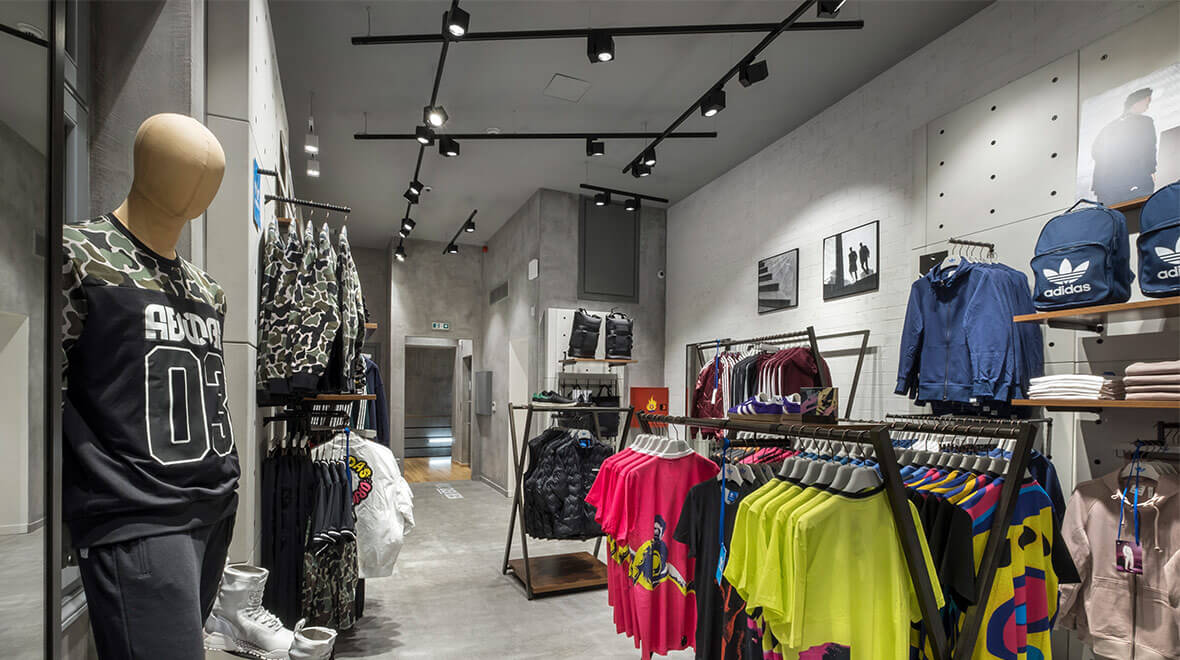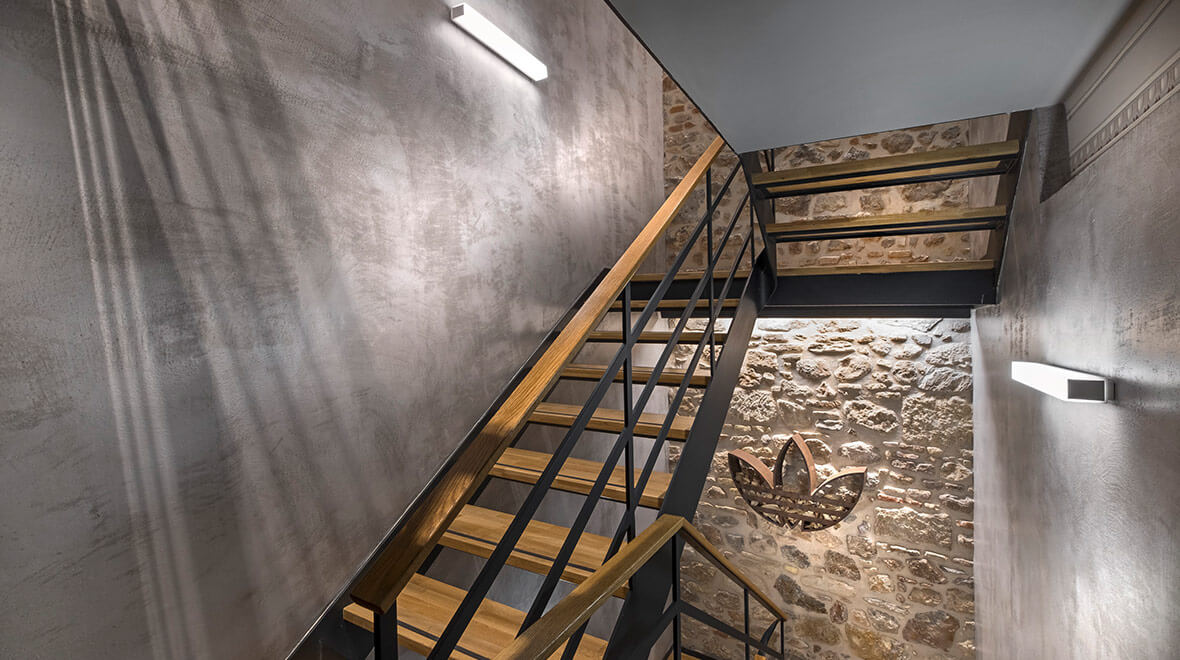 The Adidas logo on the wall made of old stone shows the premium brand's claim to be the top brand between yesterday and today. In a perfect way the play of light and shadows on the grey walls as well as the design of the banister skilfully take up the brand's stripe theme. We complete it - the open way upstairs between walls made of concrete and quarry stone is harmonised by ACURO from Trilux. Employees' rooms and the sanitary area are illuminated by SIELLA und AMATRIS; in the warehouse, the strip lighting system C-LINE proves to do its job successfully.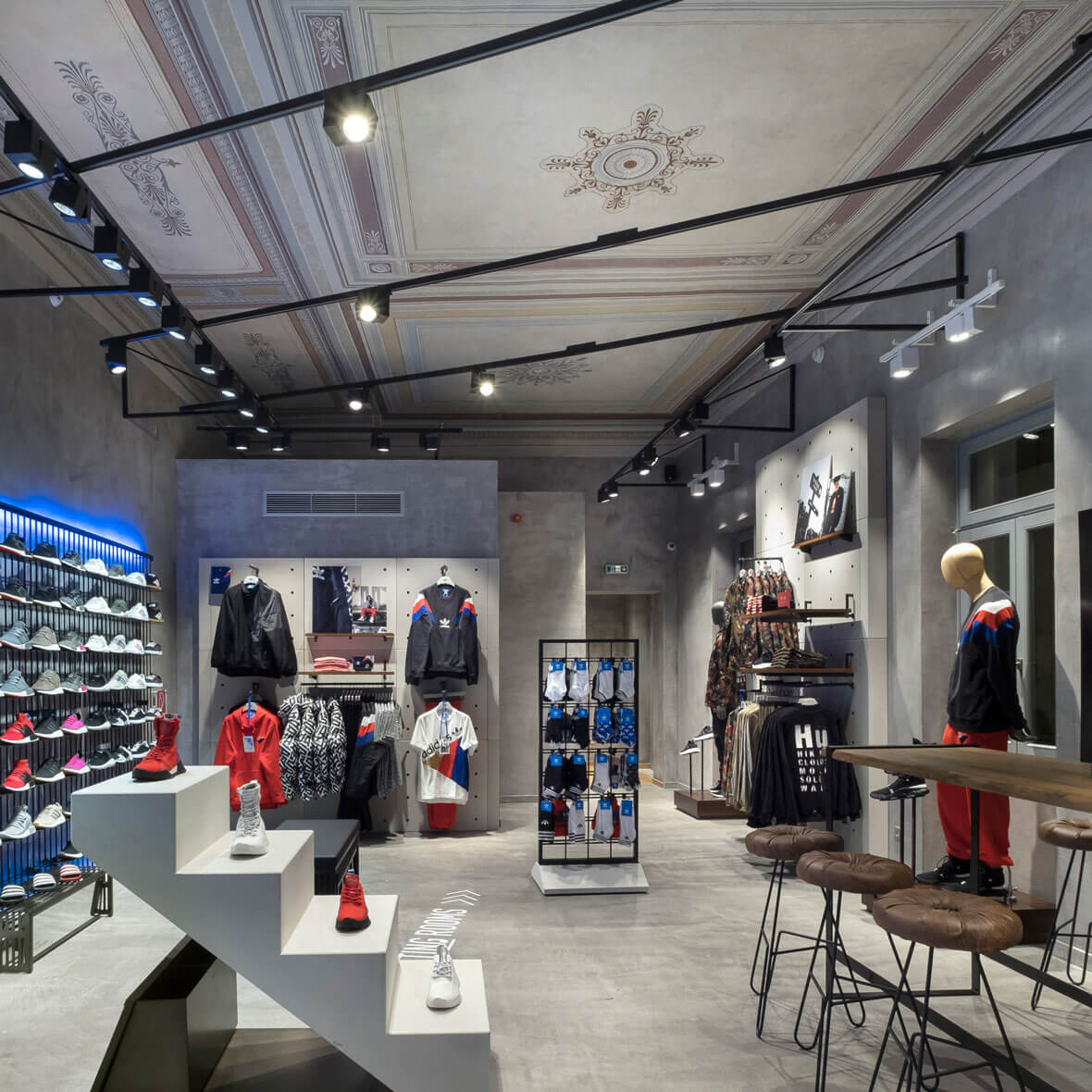 The customer journey begins in the classic manner in the urban look, presents casual wear and accessories and leads via the connecting wing with lift and staircase into the upper floor into the 4.60 metre-high Olympus for sports fashion. The stylish ceiling system equipped with the cubic track lights FANO MINI in jet black ensures the best ambient lighting.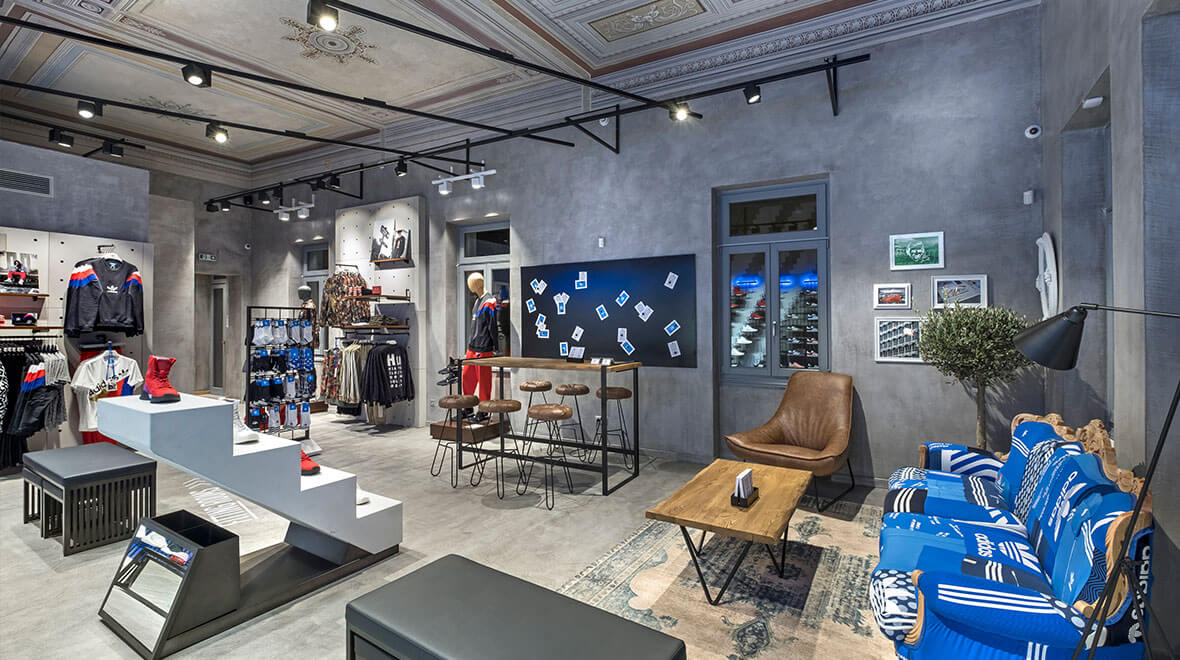 Please take a seat: the sofa with the Adidas pattern invites you to take in and enjoy the unusual scene setting consisting of a shoe wall with blue, indirect lighting and harmoniously illuminated stucco ceiling. At the starting point in the sales room: FANO MINI and QUIRA PLUS. The shoe wall with light colour 840 and 4000 lumens produces the athletic/dynamic look of the sports shoes, Efficient Colour ensures good colour rendition for the clothing in the store.
Address
Oktalite Lichttechnik GmbH
Mathias-Brüggen-Straße 73
50829 Cologne
Germany