EuroShop Retail Design Award 2019: Lengermann & Trieschmann convinced the jury, consisting of representatives from leading shop and retail associations and the international trade press, with the innovative store concept. The most important criteria include, besides store architecture, colours, materials, lighting and visual merchandizing, also a clear assortment message as well as an unambiguous customer approach.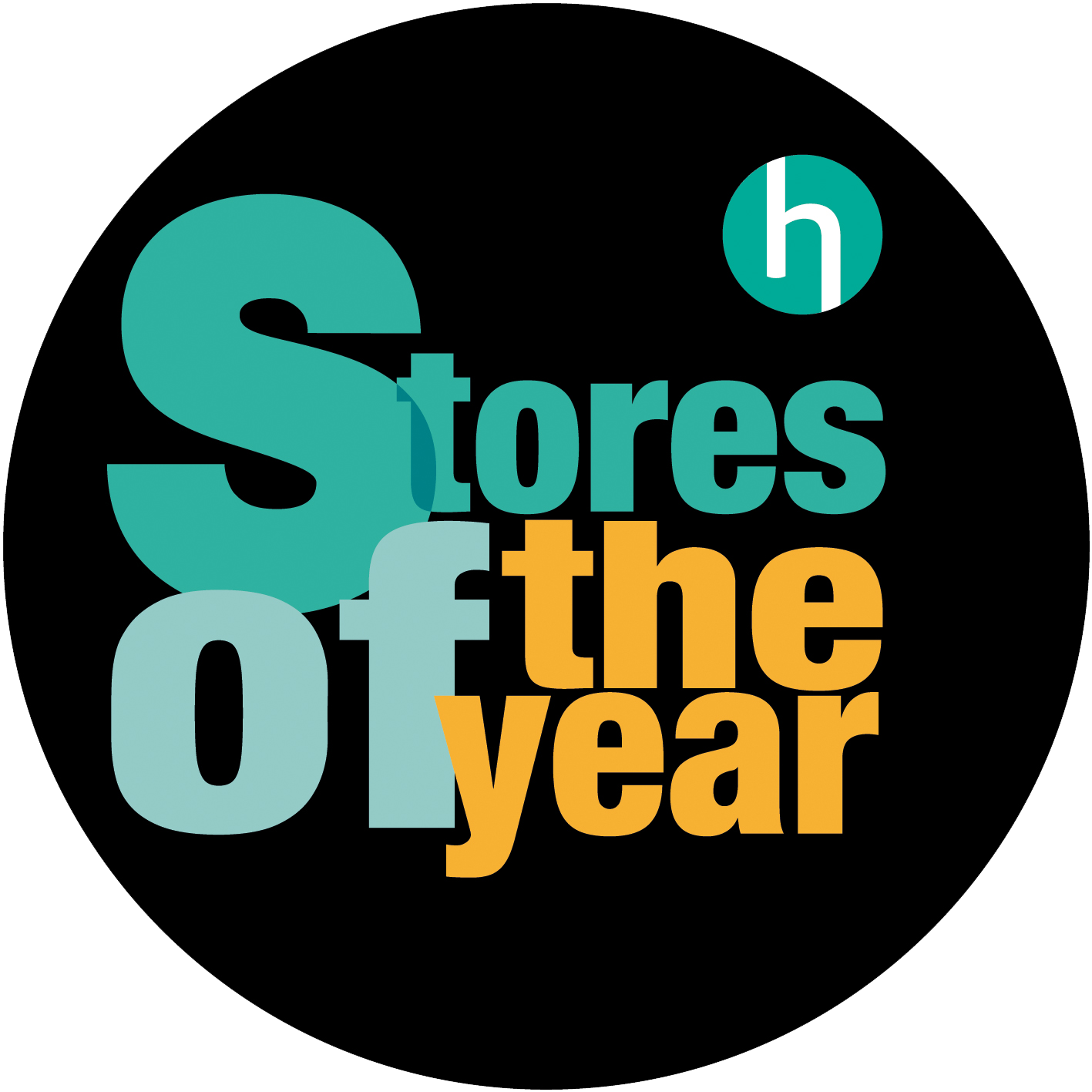 Store of the Year 2019: distinguished by the German Retail Federation (HDE) as the winner in the category "Out of Line". The extraordinary architecture combined with a distinct lifestyle character, event areas and the ultramodern fitness studio convinced the jury of experts from trading companies and commercial institutions.
With the "Hase" wave, named after the tributary of the River Ems near Osnabrück, in the action area a genuine surfing attraction has arisen. According to the motto: "You willl get your wave" customers can surf or train here for an hour according to personal choice and degree of difficulty. The surfing wave pool in the middle of an open fashion and sports landscape can be experienced from every floor level.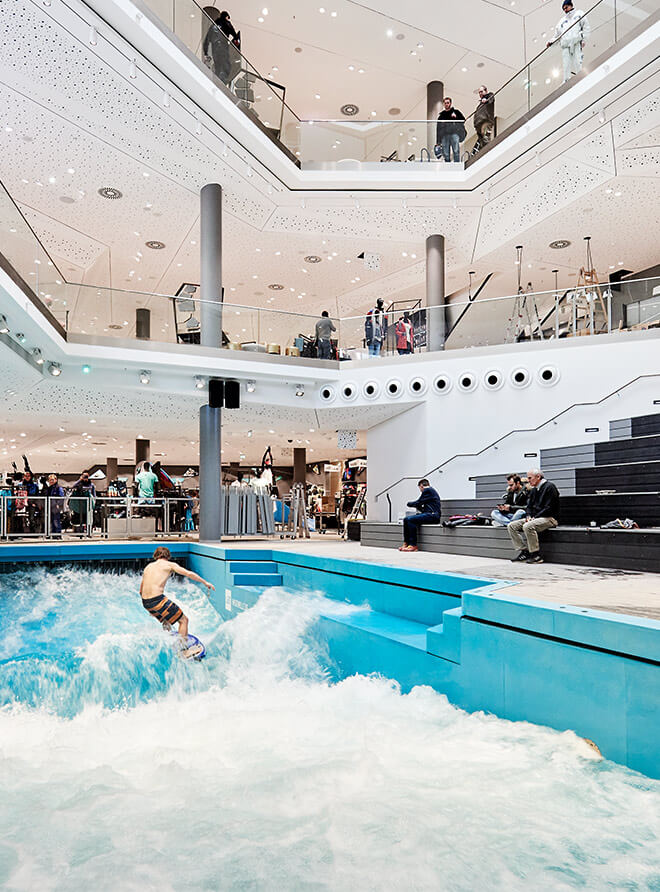 CANILO is the first choice for Lengermann & Trieschmann for the complete illumination of the 3rd floor. Since it is an outstanding match for rooms with high ceilings and for industrial design, in which the outdoor fashion is presented here. The track-capable, elegant track lights CANILO and CANILO PLUS are also in use on every gallery and in the shop window. Plus point: the integrated lighting control system permits emotional scene setting at the push of a button.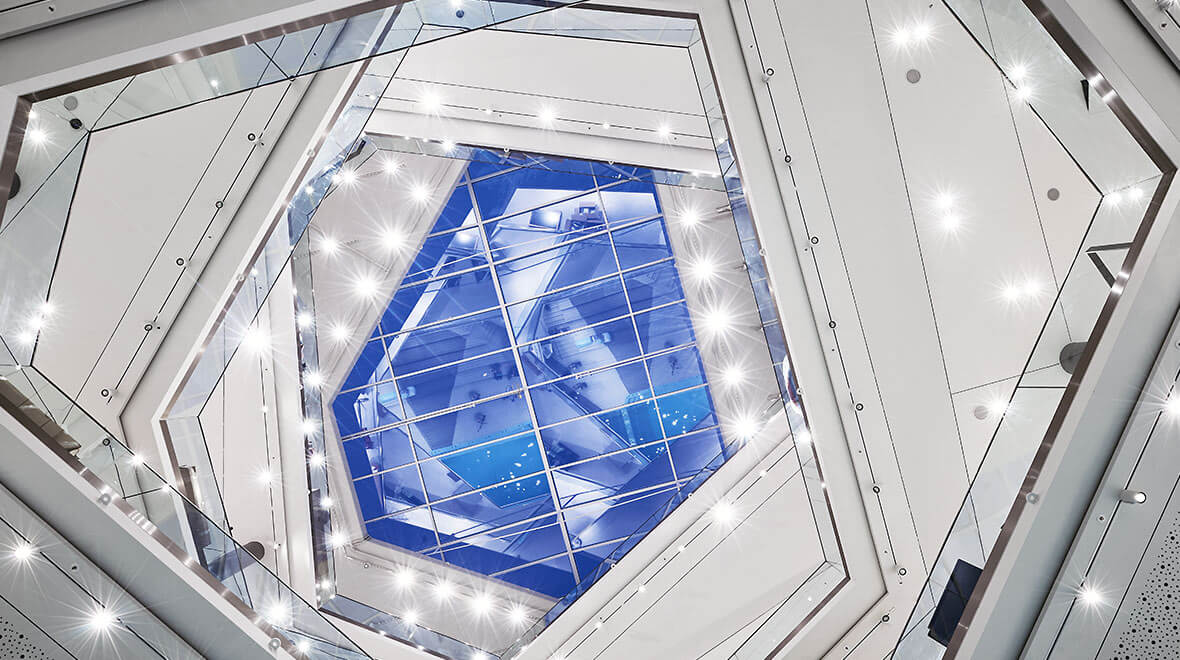 "The hexagonal gallery above the surf spot twists within the levels – the installation of a coherent power track structure was ambitious."
Reinhard Vedder, VEDDER.LICHTMANAGEMENT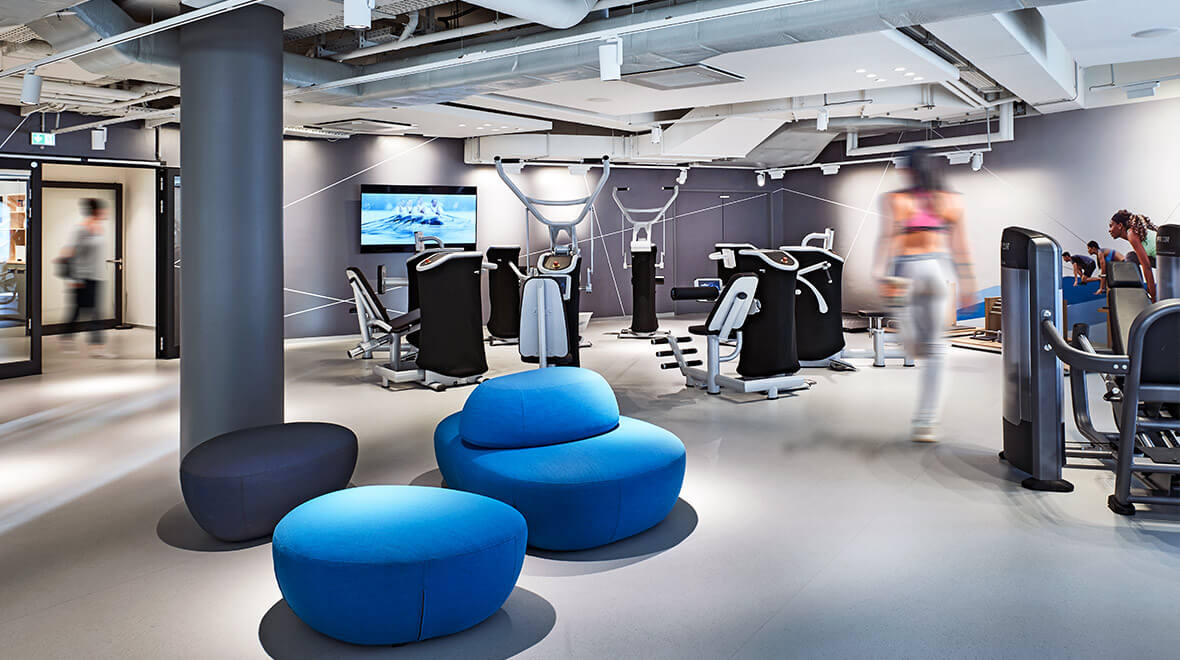 Routes through and peripheral areas of the "City Gym" fitness club were likewise equipped, as regards the lighting equipment, with the allrounder CANILO PLUS. Up to 6000 lumens strong, the power luminaire yields a maximum of lighting effect and glare-free illumination of areas and fashion all around the field of sports. All the spotlights are dimmable and, thanks to their special LED chips, show particularly good colour rendition. Surfaces and materials produce an authentic and cool effect.
Architecture: www.moths-architekten.de, Hamburg
Lighting Design: www.vedderlicht.com, Munich
Photos: www.joachimgrothus.de, Herford
Address
Oktalite Lichttechnik GmbH
Mathias-Brüggen-Straße 73
50829 Cologne
Germany