E-Center Ehlers – sustainable full range
Warm panel elements made of wood and brick, in addition a suspended luminous ceiling as well as a daylight-dependent lighting control system in the window area, those are features of the E-Center Ehlers in Soltau. The shopfitting concept rests on the pillars of sustainability and efficiency.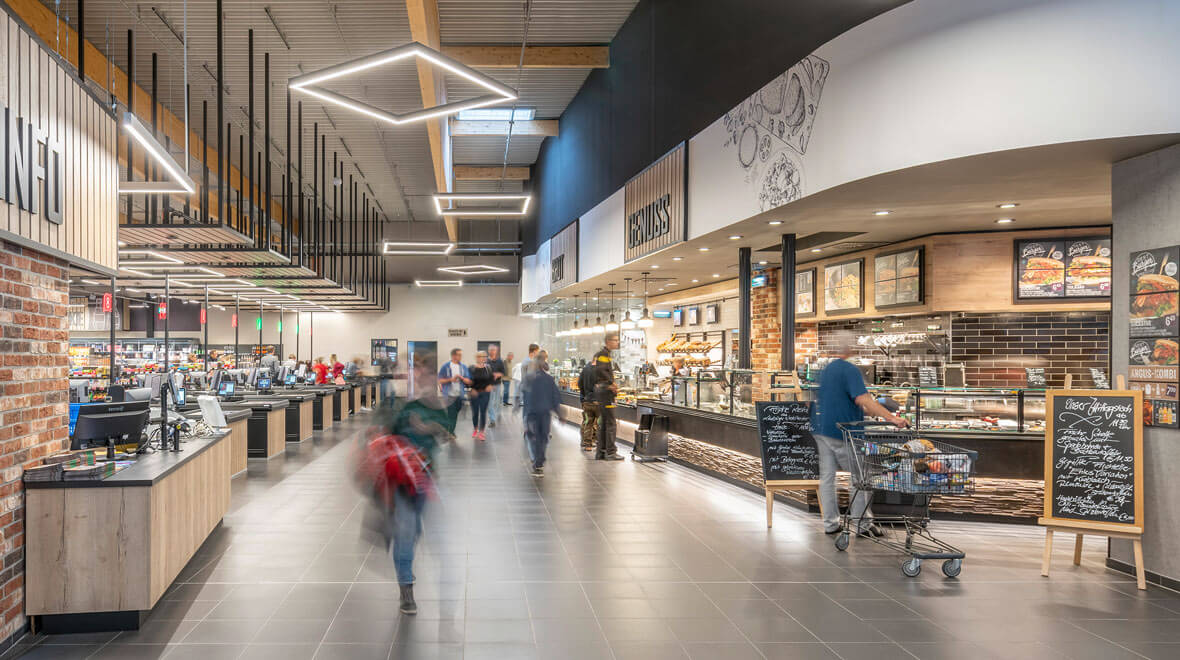 "We included Oktalite in our planning at a very early stage with a great result. The airy ceiling solution also enlivens the checkout area and with the square custom-made designs sets a bright final accent over the customers' heads."
Ralf Ehlers, Managing Director of EDEKA Ehlers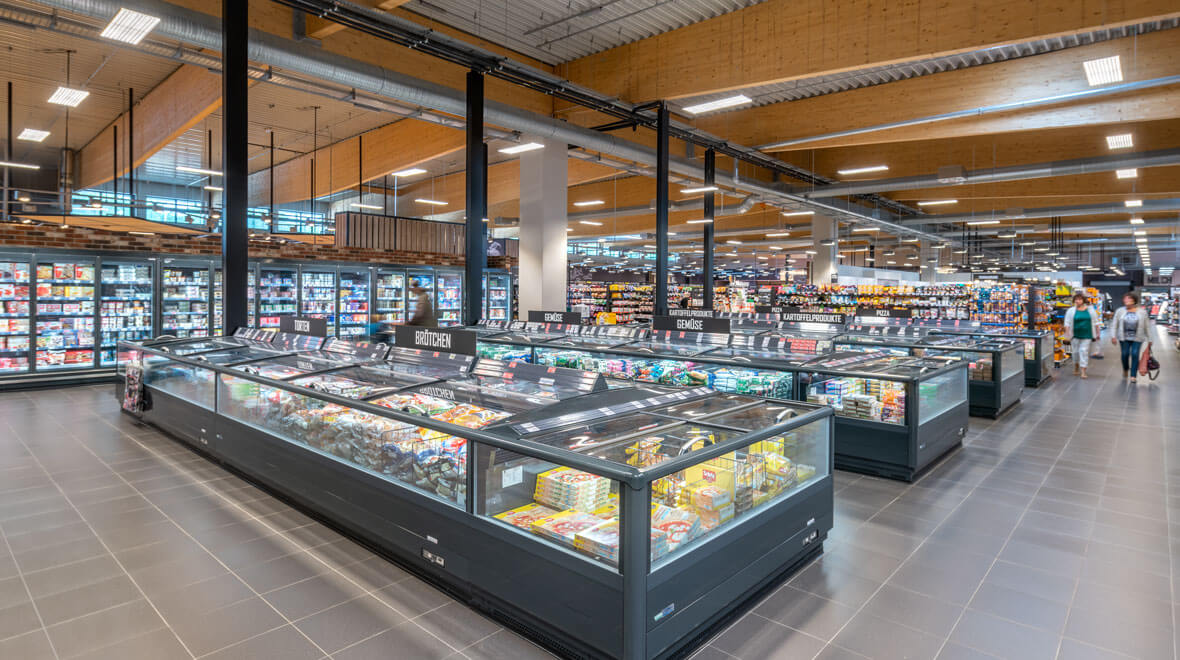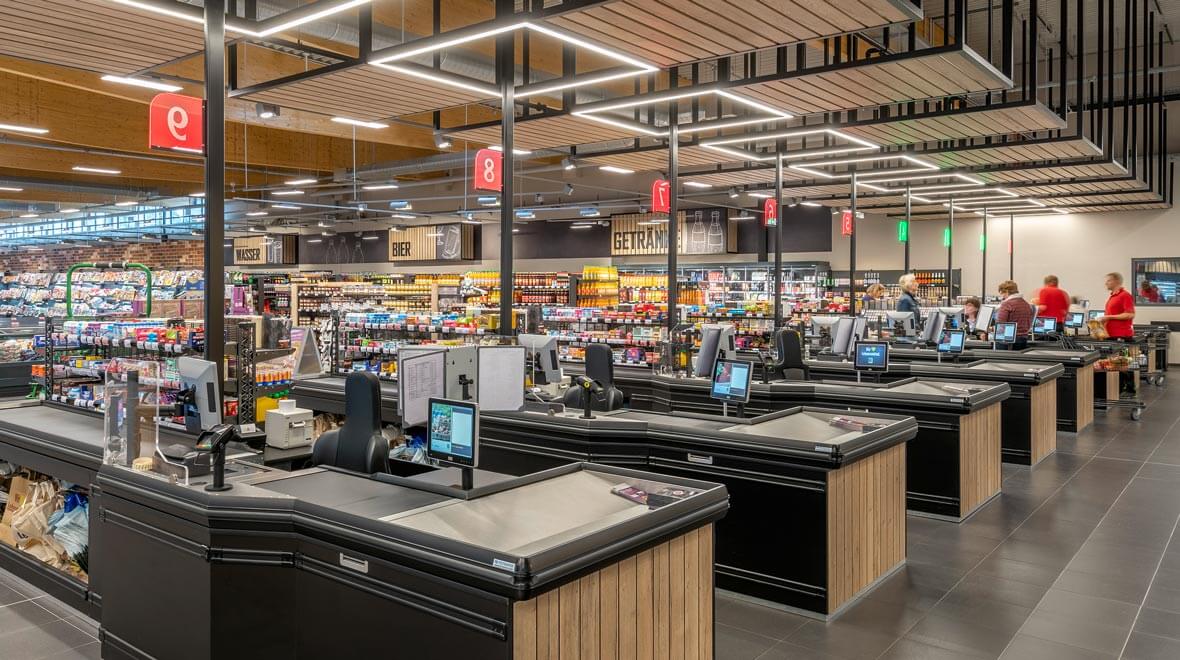 Eye-catcher in the mall and at the checkout: our square suspended luminaires made of aluminium profile. This custom-made design reinterprets the classic suspended luminaire and provides good orientation for the customer in the supermarket. The aluminium profile luminaire in this case convinces people with the excellent lighting performance of 11,000 lumens and 3000 kelvins.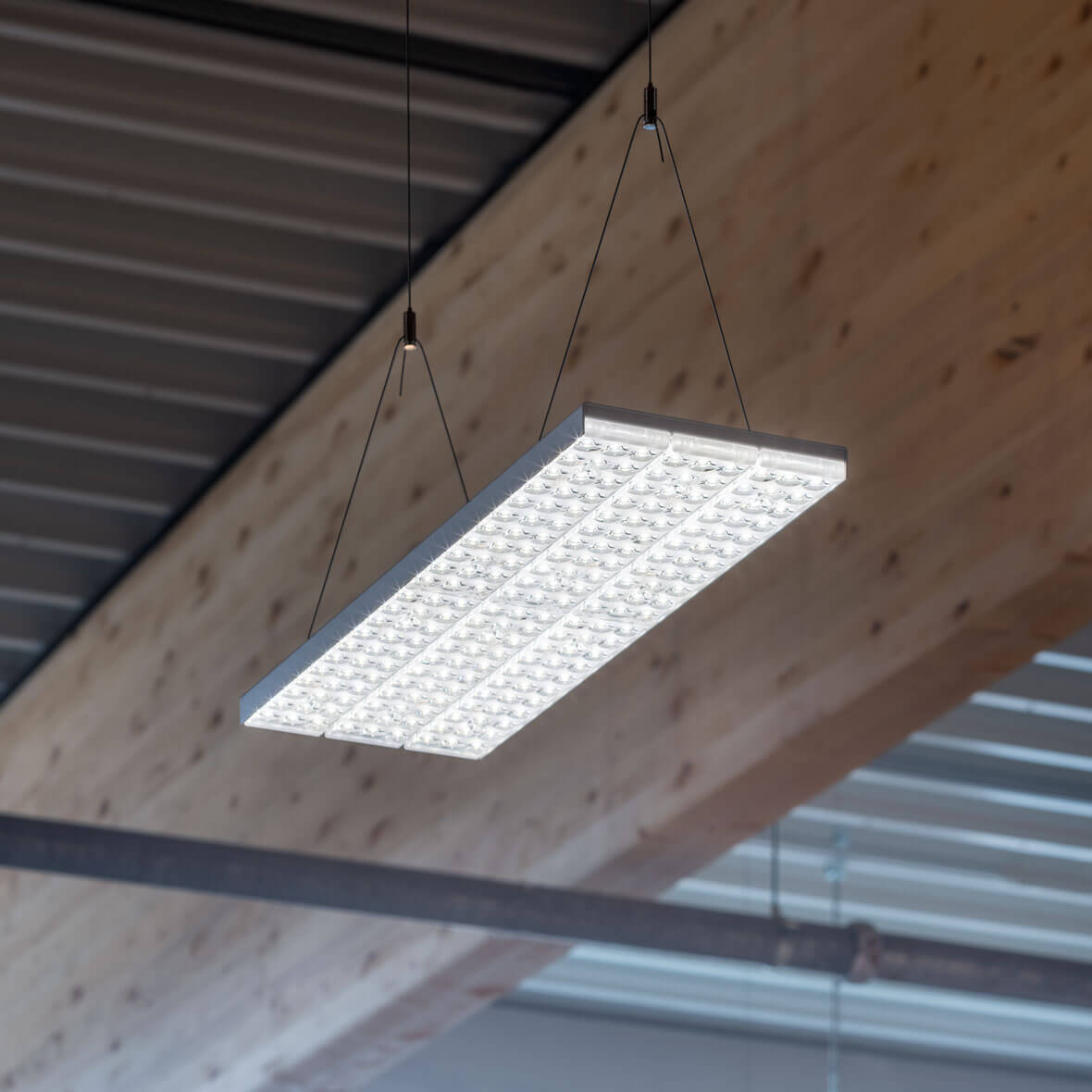 Optimum space effect. Due to the custom-built LIGHTPANELS suspended from a Y-rope the impression of a hovering light level is created. That brings excitement and originality into the room. This becomes possibly by means of the technical equipment block integrated into the power track so that the power can be supplied via the suspension rope. DOPPIO ensures that aisle area lighting is harmonious and glare-free, while FANO, our proven spotlight in cubic format, places the right accents.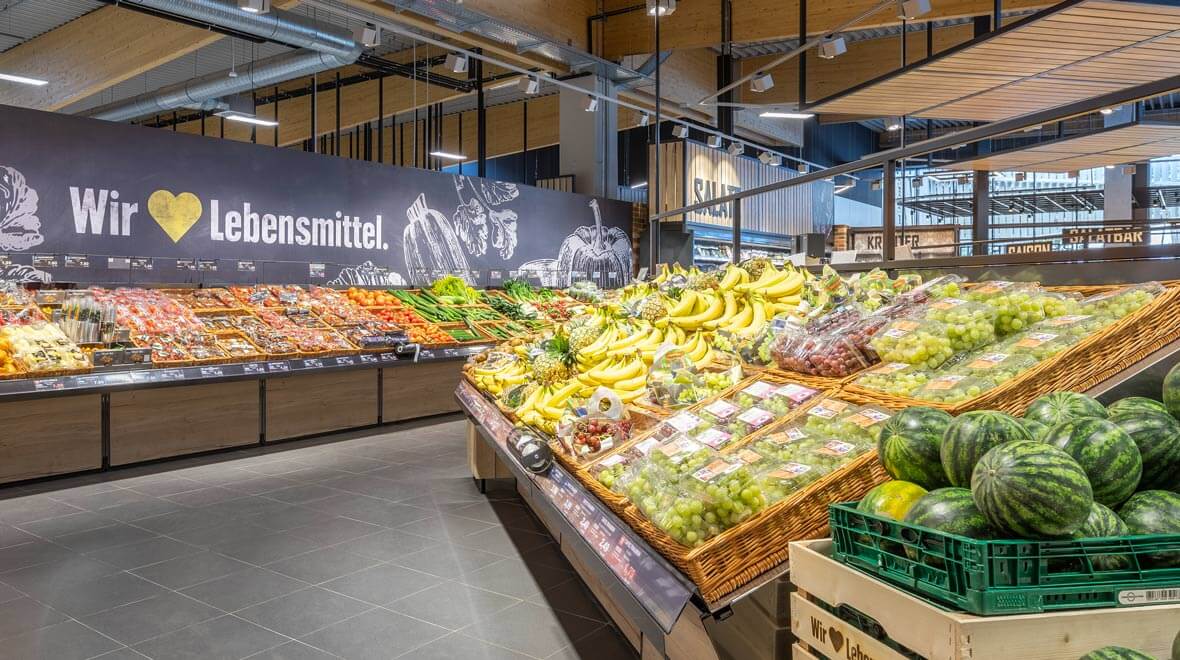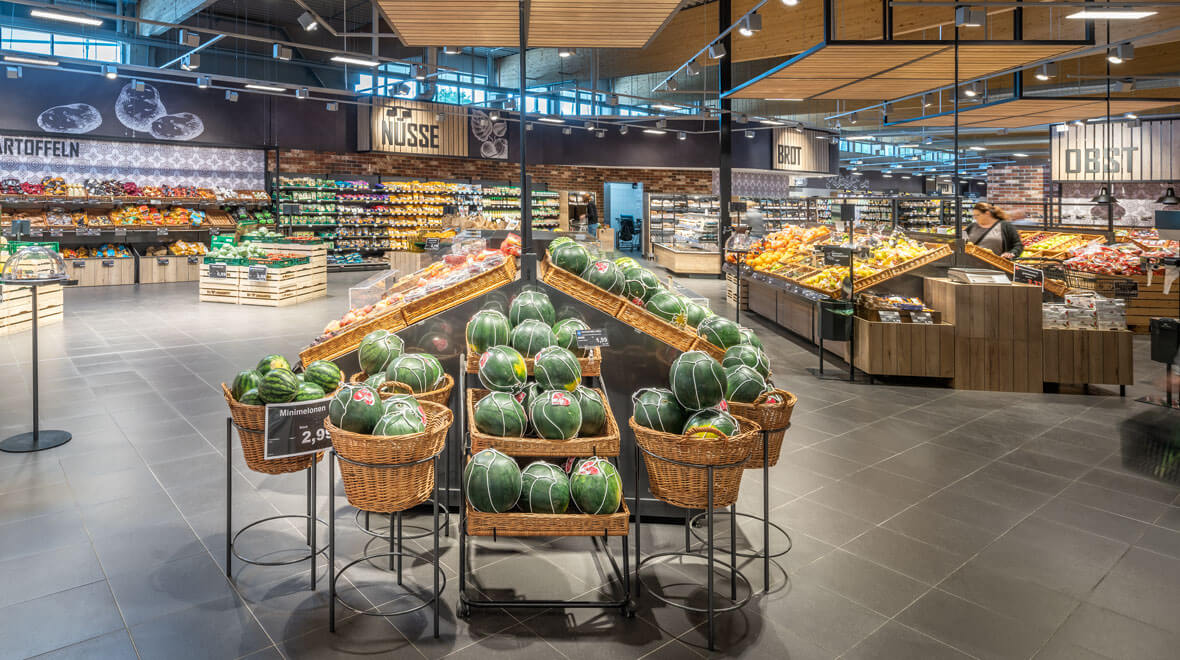 Pure freshness – the fruit and vegetable area at EDEKA Ehlers. The modern wooden elements produce a feeling of well-being and remind one of market awnings in the past. GRADO harmoniously emphasizes the displays and graphics on the rear walls. The areas by the narrow window sill are integrated into a daylight-dependent control system, are dimmed via LiveLink during intense daylight and hence ensure a good energy balance.
Address
Oktalite Lichttechnik GmbH
Mathias-Brüggen-Straße 73
50829 Cologne
Germany