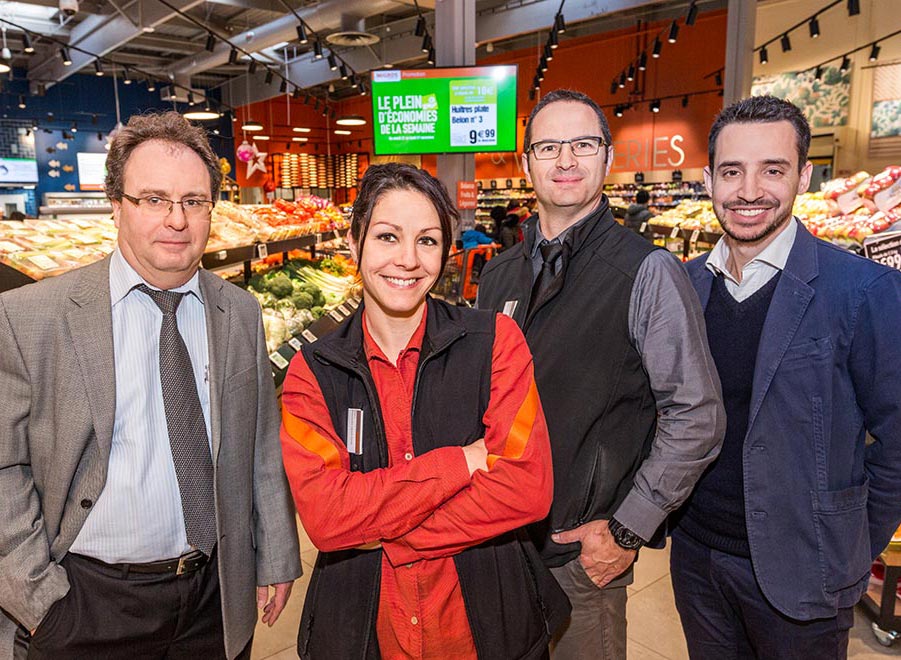 "We want to establish the Migros philosophy in France, but at the same time foster our cultural characteristics."
Karim Haahtio, project manager, Migros France
The project manager of Migros France responsible for this project attaches importance to his company appealing with its presentation and its range equally to the customers from nearby Switzerland and to those from France. A complex lighting concept was required.
The lighting designers implemented the modernization project with a composition of various luminaire types, in each case finely adjusted, as regards colour temperature or special lighting, to the respective product group and the presentation needs. Hence, for example, black GRADO spotlights give the wall-mounted graphics contours, but with 3000 kelvins provide the in-store bakery with the best lighting and ambiance.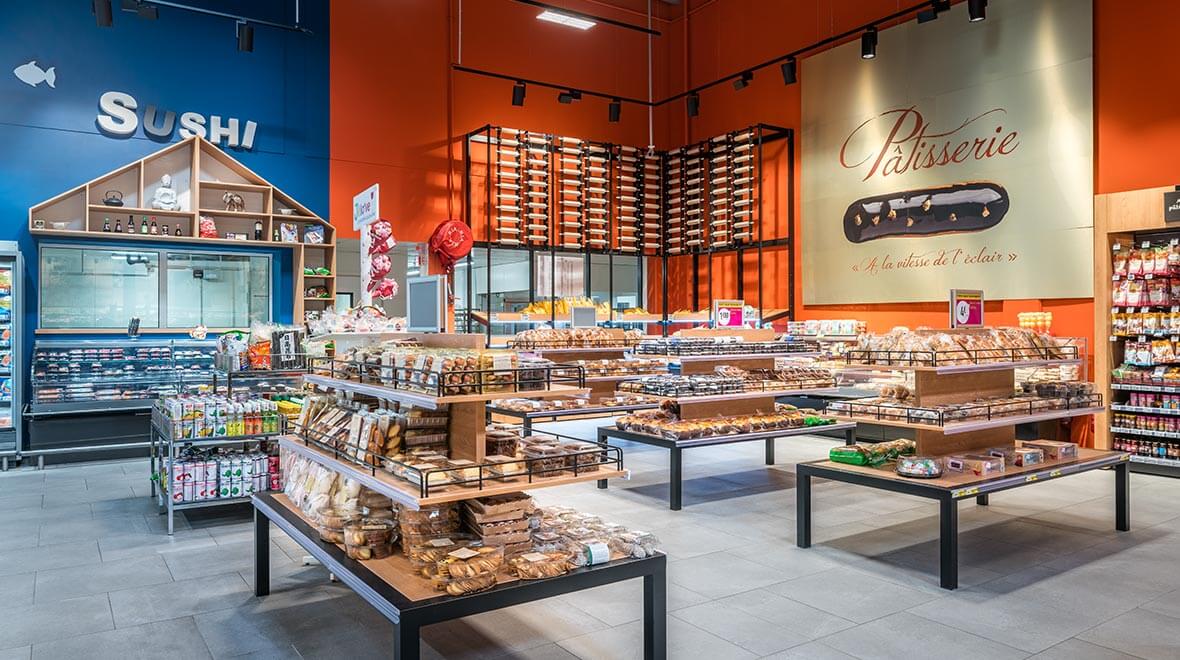 The illumination of fresh food areas fruit, fish as well as meat and sausage is handled by CANILO PLUS and, with the appropriate special modules, the appetite for more is stimulated.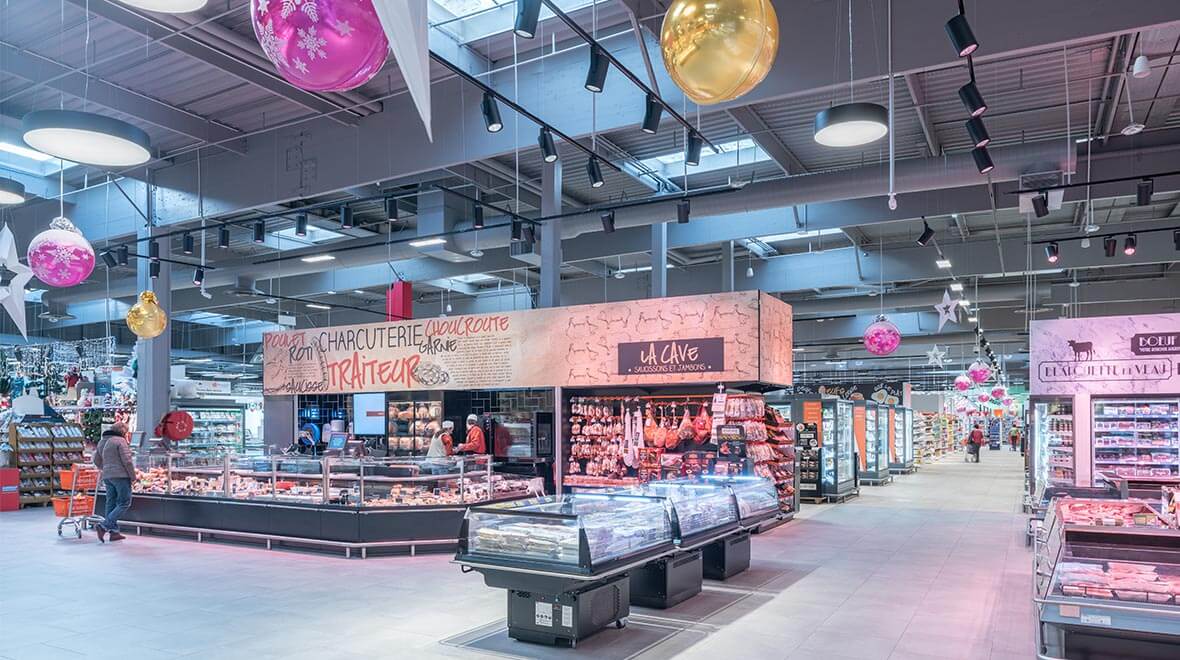 "To illuminate 6200 square metres and a surface up to six metres high in such a way that every area of the lighting design attracts attention, without pushing other areas back, that was a central challenge."
Key Account Manager Florian Martin from Oktalite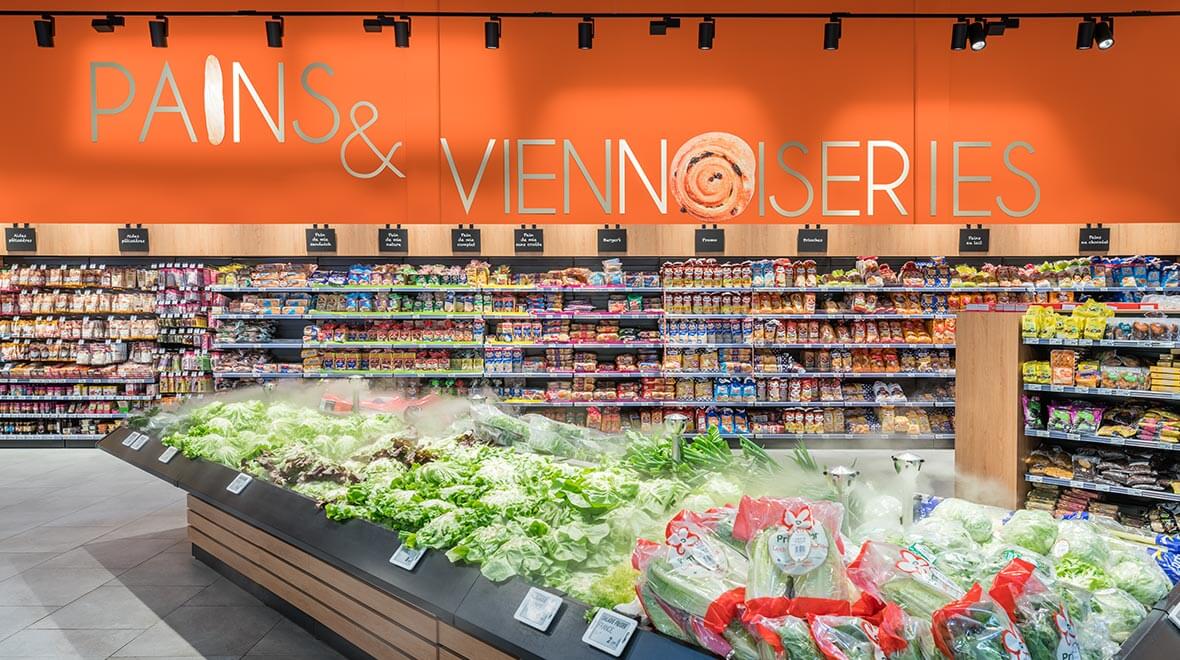 The suspended luminaire LORETO lends additional flair to the new lighting landscape at Migros Thoiry. In total, the energy consumption for the lighting is 10.04 W/m². Customers such as also the Migros management in France are highly satisfied with the result. "Yes, we are Oktalite fans!"
Store concept: www.onebuyone.fr Paris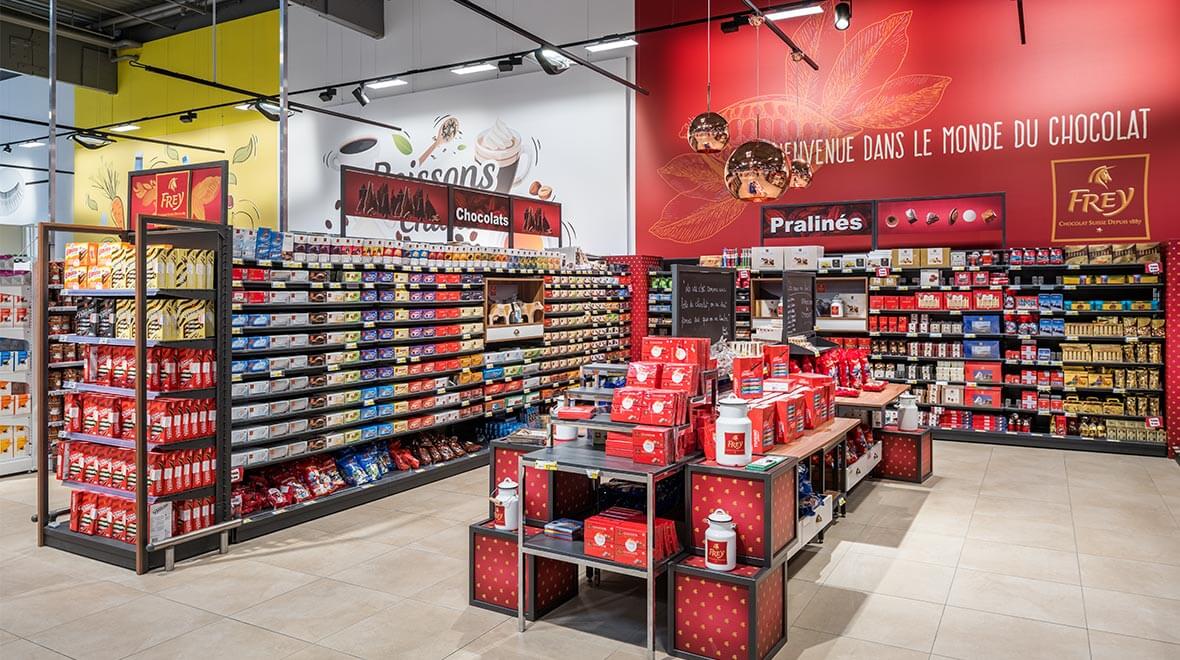 Scene-setting in the assortment aisles and also exclusive areas such as confectionery and chocolate – probably the most striking mark of Swiss pleasure culture – is looked after by MIDO, the LED power package with its high-quality, indirect lighting direction, as well as by wide-beam LIGHTPANELS.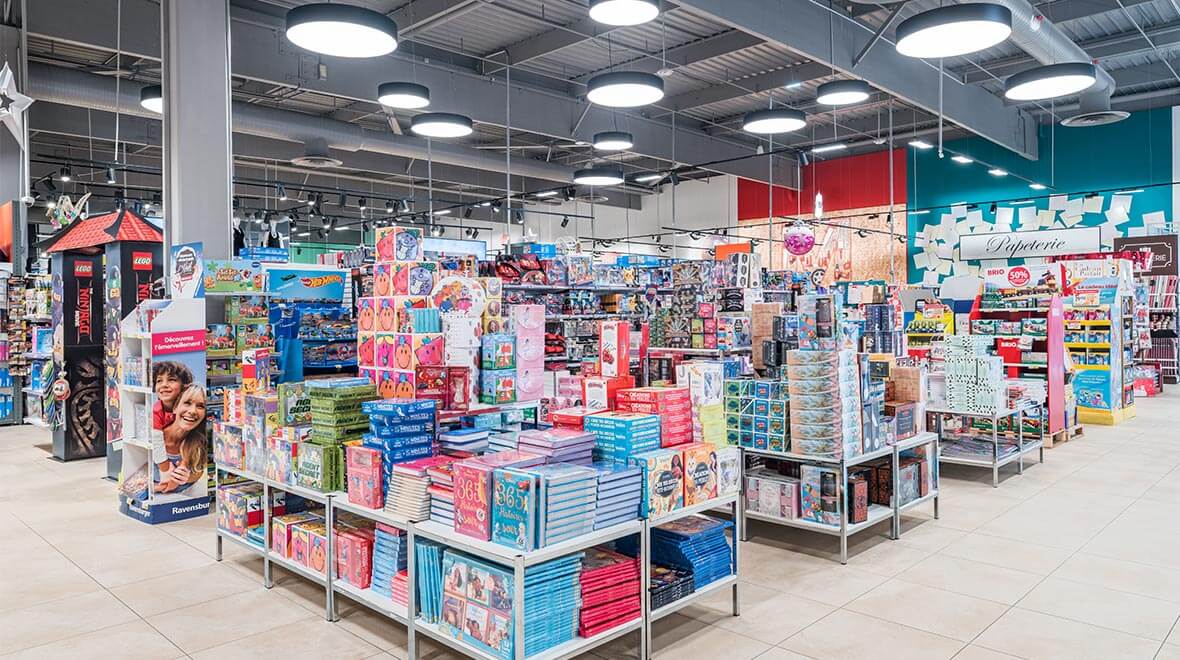 Address
Oktalite Lichttechnik GmbH
Mathias-Brüggen-Straße 73
50829 Cologne
Germany