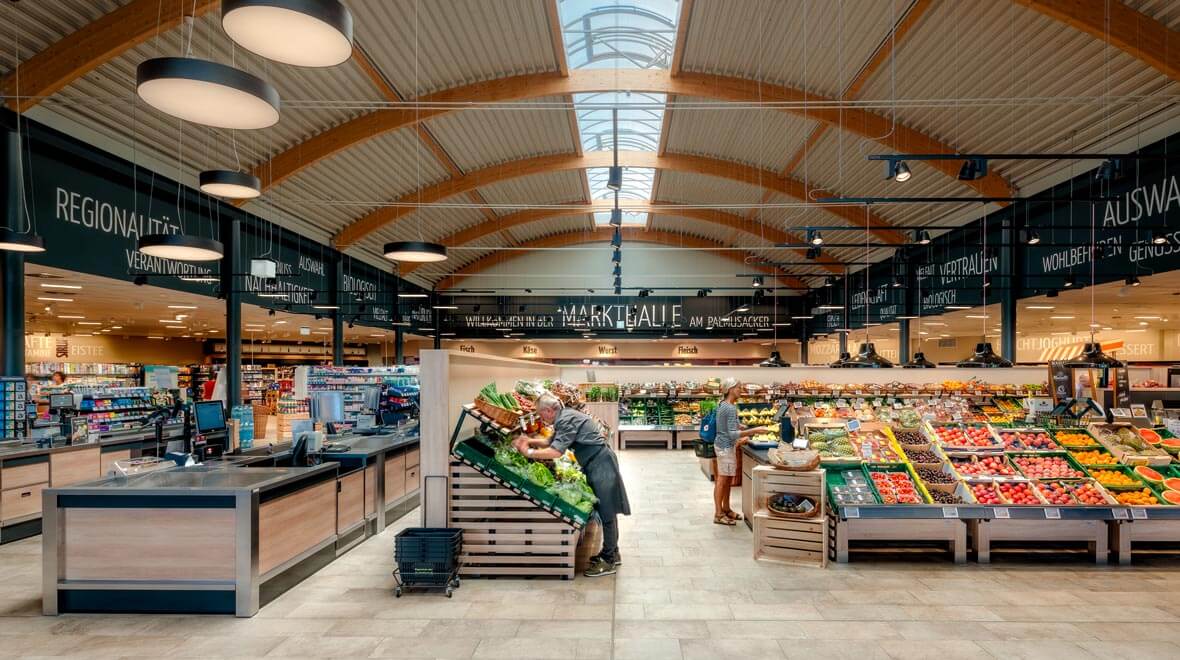 A covered market ambiance with daylight-dependent lighting control. For example, at noon the ambient lighting can be reduced or even switched off. All the areas are illuminated meticulously according to four time zones. Through the customer's exact stipulations, Oktalite was able to programme the ensemble consisting of a total of eight types of luminaires 100 % in line with requirements.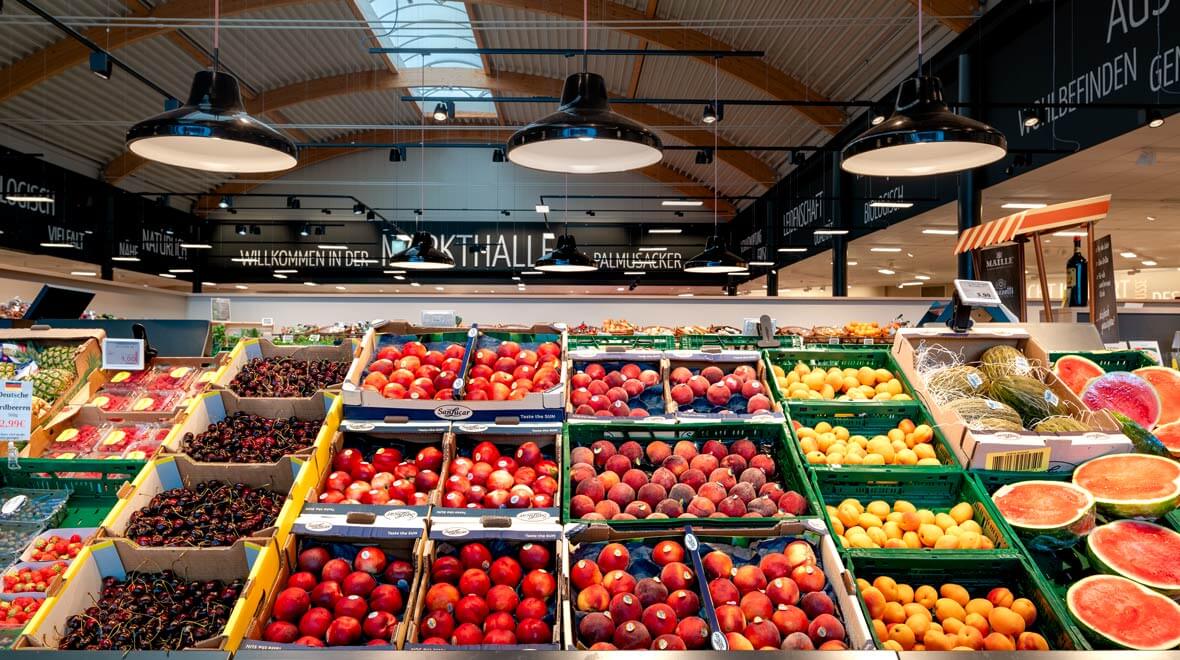 Looks tempting: we showcase fresh food areas like Fruit & Vegetables with special light colours in an appetizing way. Customers feel good in the balanced lighting. With its red and white textile cable and the nostalgic design, the suspended luminaire LIMBA supports the market place feeling.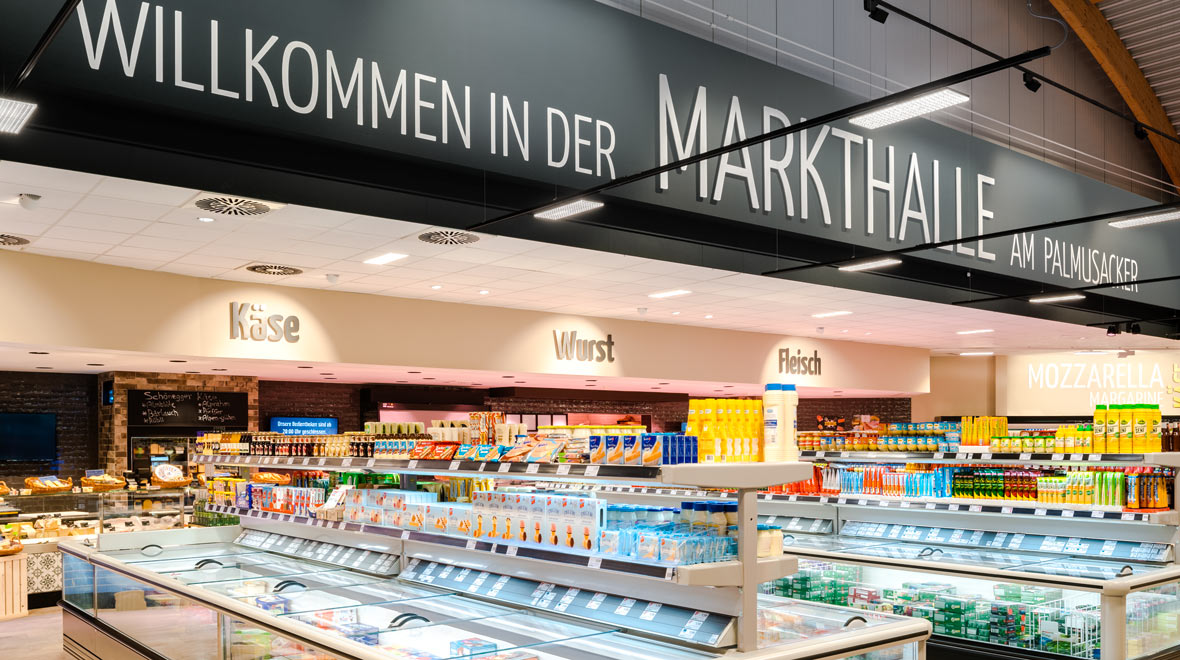 Lighting guides and conducts atmospherically: here the right lighting brings orientation into the new Edeka supermarket at two levels at the same time. QUIRA sets the scene for the concepts of the goods types in the fresh food counters, while GRADO illuminates the "Welcome" over a large area and invitingly with an eye-catching long-distance effect.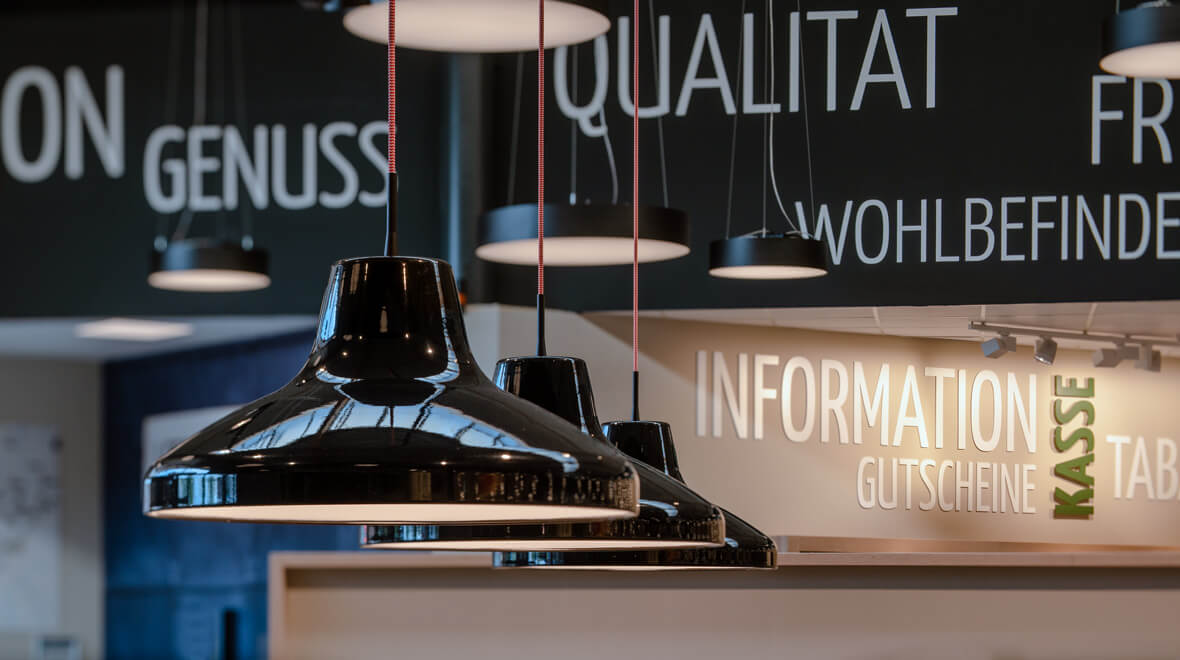 "Our passion is for food and we want to show it in the best light. The digital lighting control system makes shopping here even more attractive – and cuts costs at the same time."
Jan Habig, Managing Director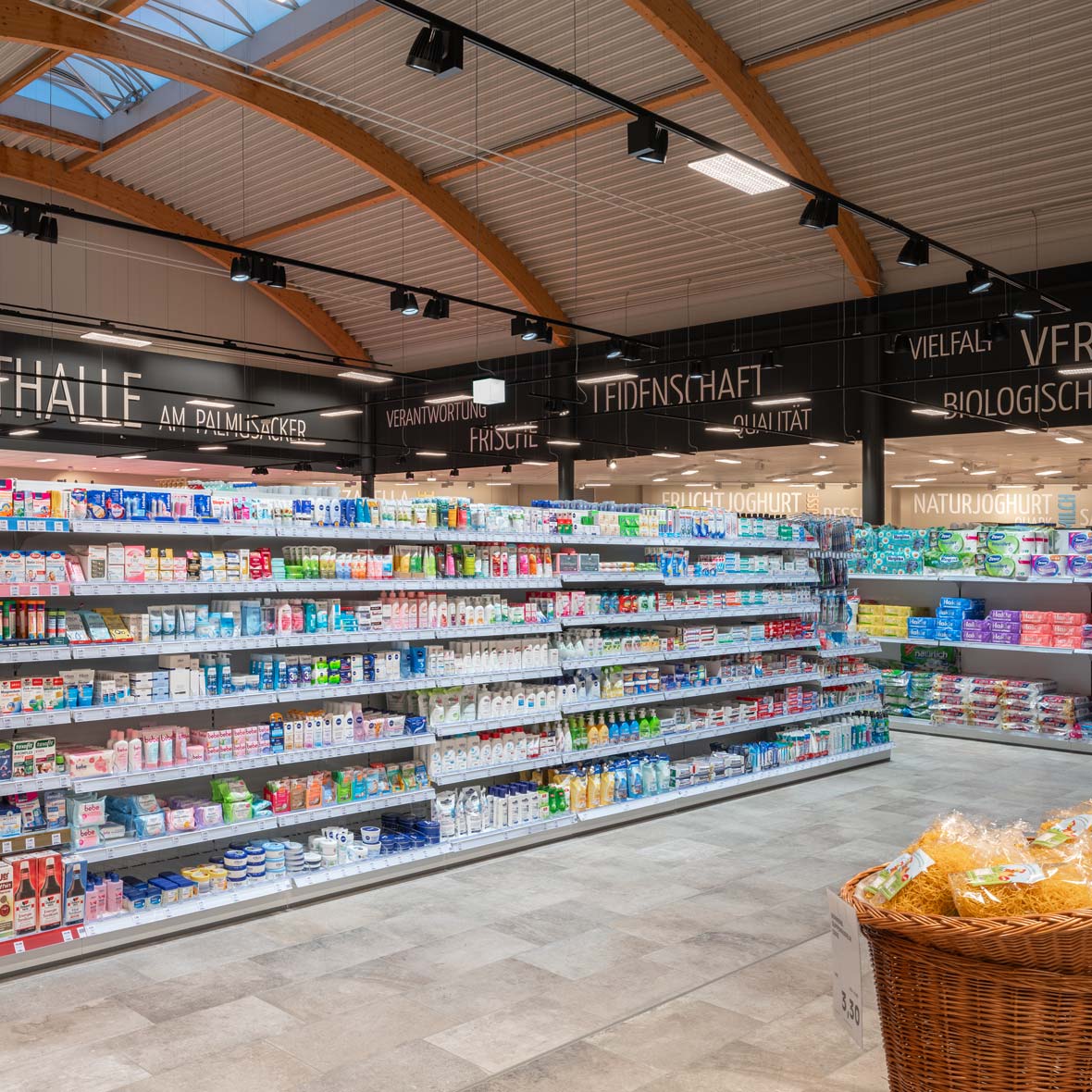 The play of light and luminaires: the barrel vault over the building diagonal is given special attention due to the separate lighting level with the black, track-mounted luminaires. Correspondingly, the white luminaires in the areas with a white suspended ceiling are restrained.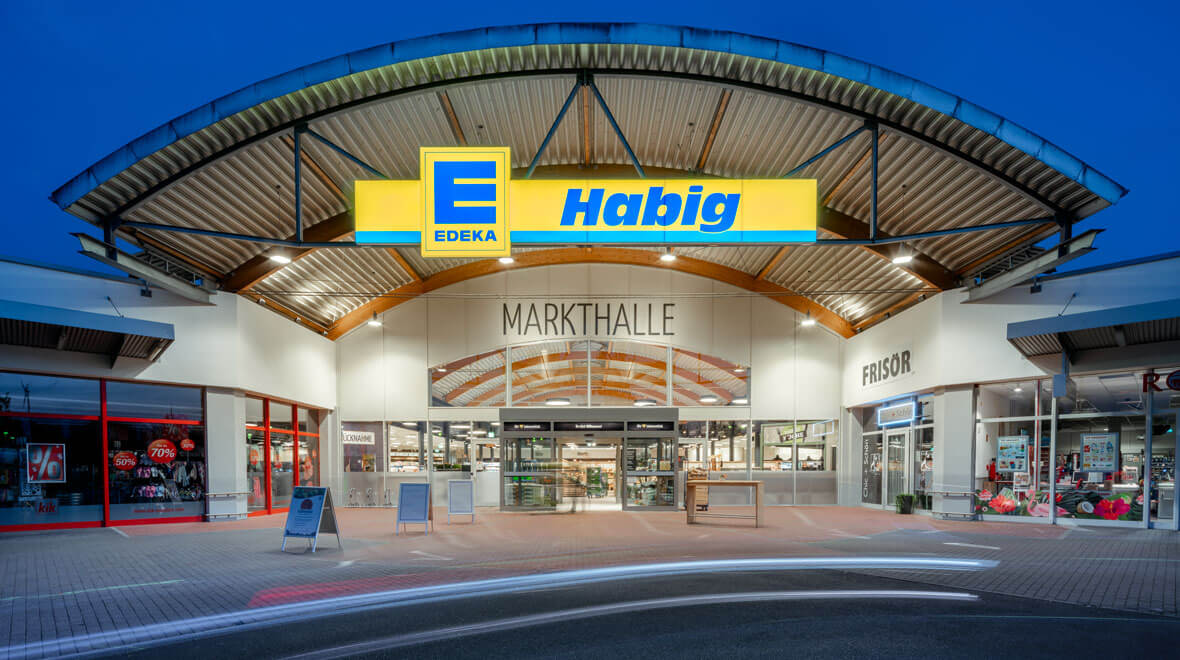 Complete, powerful and harmonious: from the front end with long-distance effect as far as goods preparation, from the offices as far as the staff rooms, Oktalite and Trilux implemented the lighting of all areas, rooms and spaces. The suspended luminaire MIRONA with its 10,500 lumens and 3000 kelvins turns the entrance into a strong brand stage.
Address
Oktalite Lichttechnik GmbH
Mathias-Brüggen-Straße 73
50829 Cologne
Germany