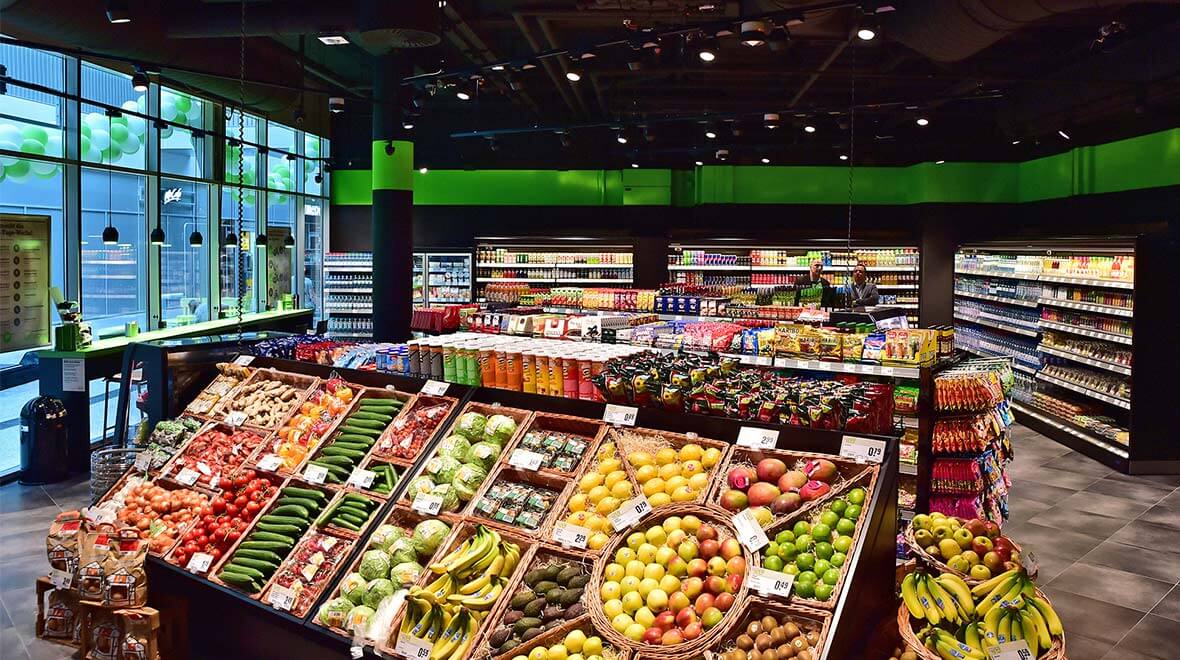 Through Oktalite's lighting concept it gains a signal effect. The customers experience over an area of 239 square metres a theme world that imparts freshness and excitement at the same time.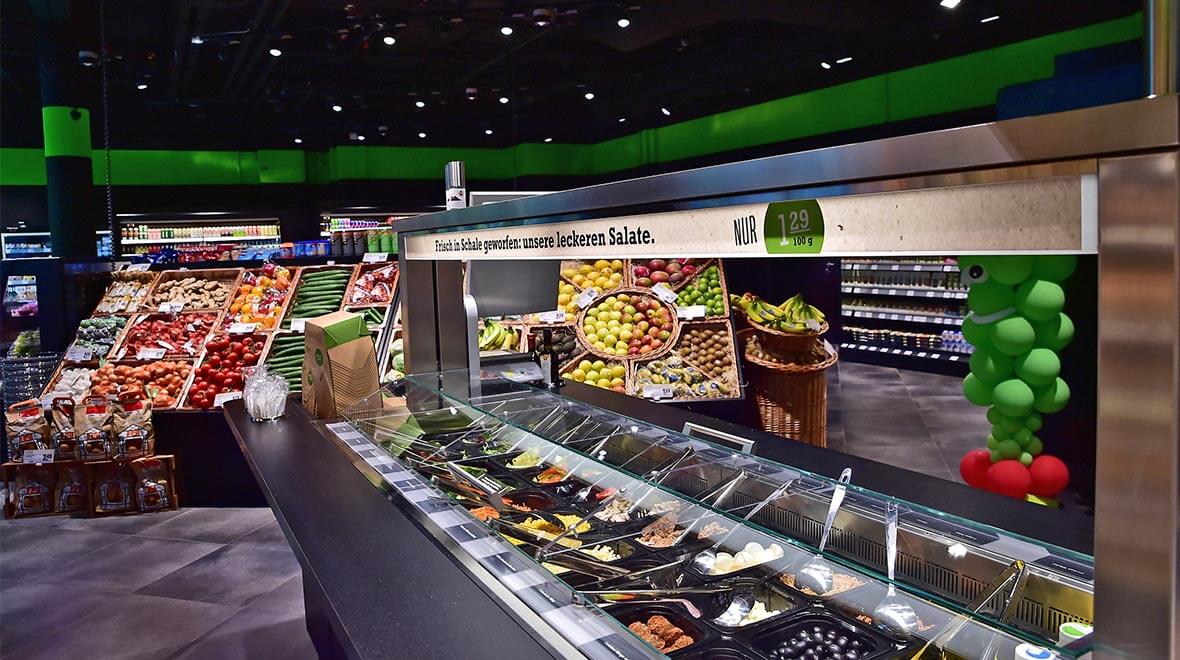 "It is our aim to address the customers increasingly with lighting and to encourage them to take a breather."
Inna Schiefer, Oktalite Lighting Design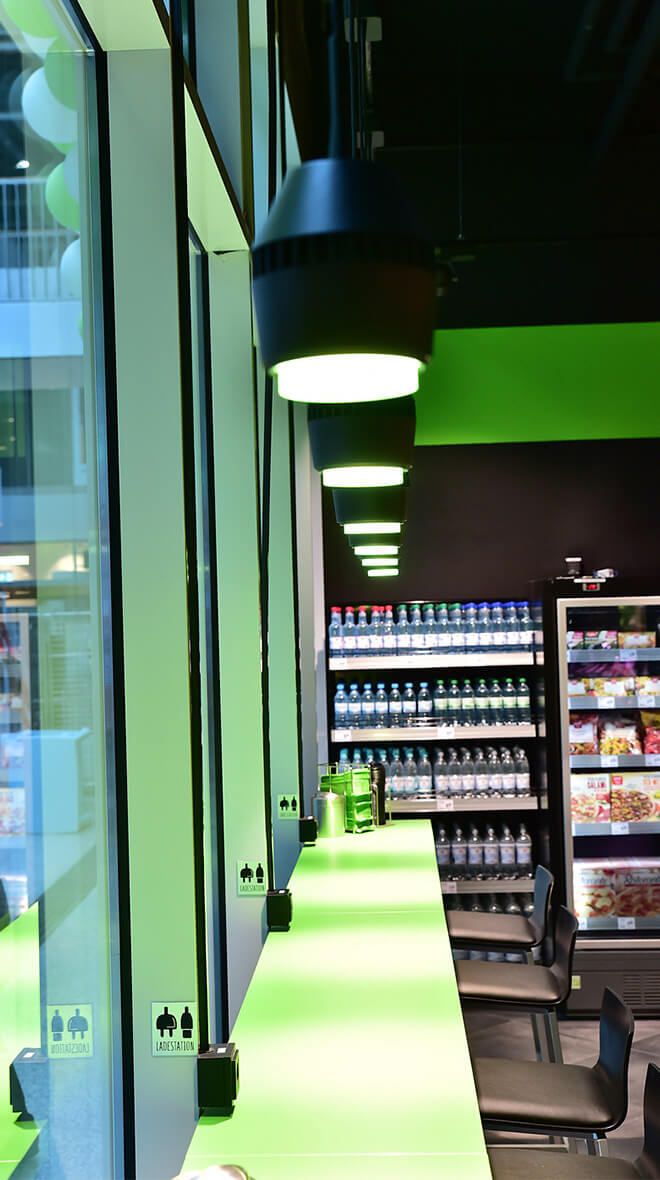 "The visual task was a special one in this case. The area does not receive any daylight. We make use of this aspect positively. We emphasise the green of the brand domain with our luminaires and hence give the supermarket a particular depth."
Till Meckenstock, Key-account Manager at Oktalite
Lighting consistently in black design: the surface-mounted spotlights TARO MINI and GRADO ensure orientation with "Best Colour" merchandise illumination. An eye-catcher is the black suspended luminaire TARO as a special design with a green acrylic ring for the accentuation of the bistro area.
Address
Oktalite Lichttechnik GmbH
Mathias-Brüggen-Straße 73
50829 Cologne
Germany