In only 1.5 months, the shop fitting team from Schweitzer Project and the architects from Interstore jointly with Oktalite implemented a supermarket of the senses in Madrid at the highest level at the end of 2016. In that way, Carrefour secured for itself the Retail Week Interiors Award 2017 in the category "Best Food and Supermarket Design".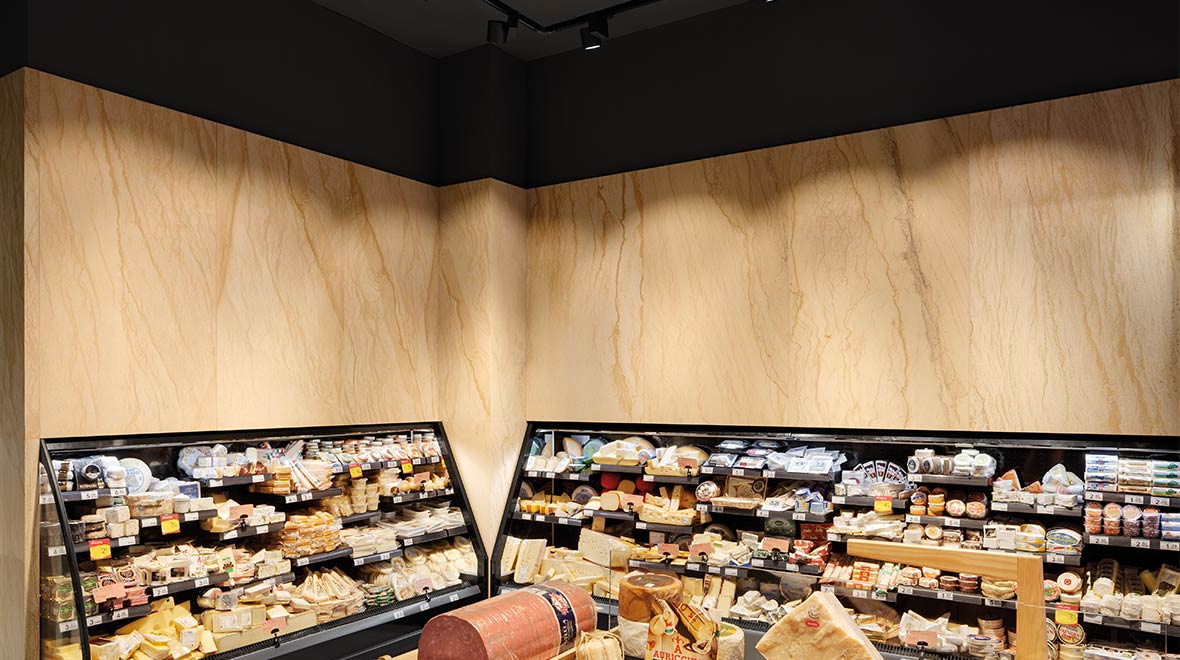 Oktalite's lighting concept elaborates the character of a market hall with, among other things, black power tracks and the LED spotlights LOBU and MIDO with the optimum lighting for food.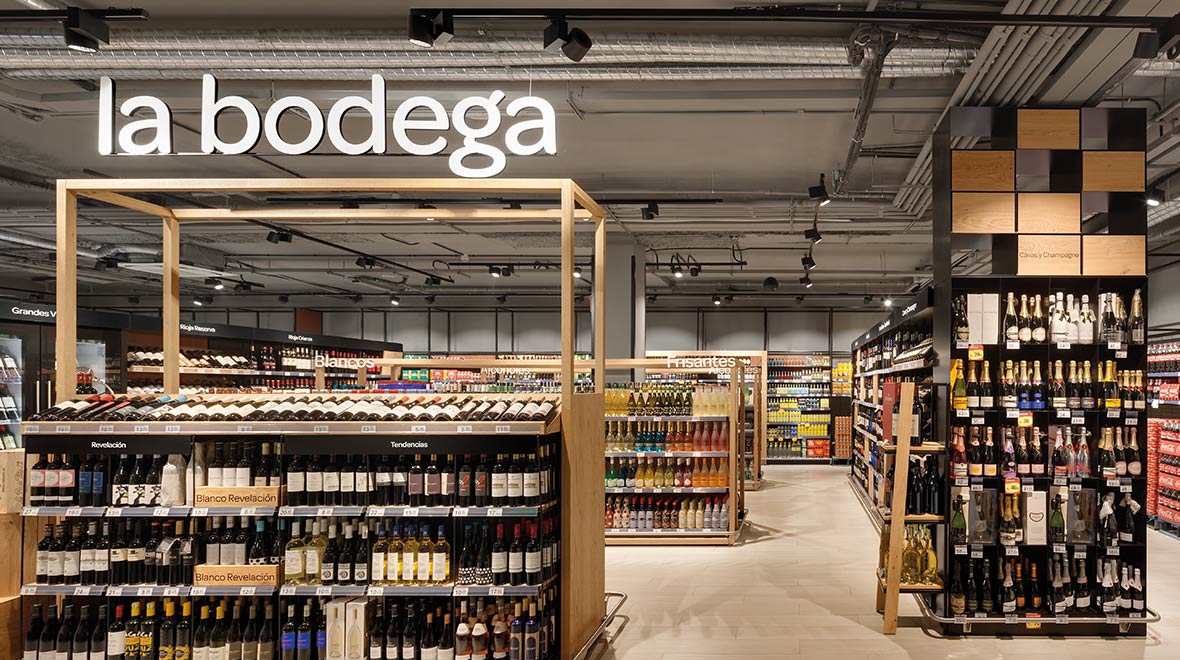 In the basement, this atmosphere is continued in the wine department known as "la bodega". The remaining area of the basement is devoted to the other foods and convenience products and is part of a more functional, clear design.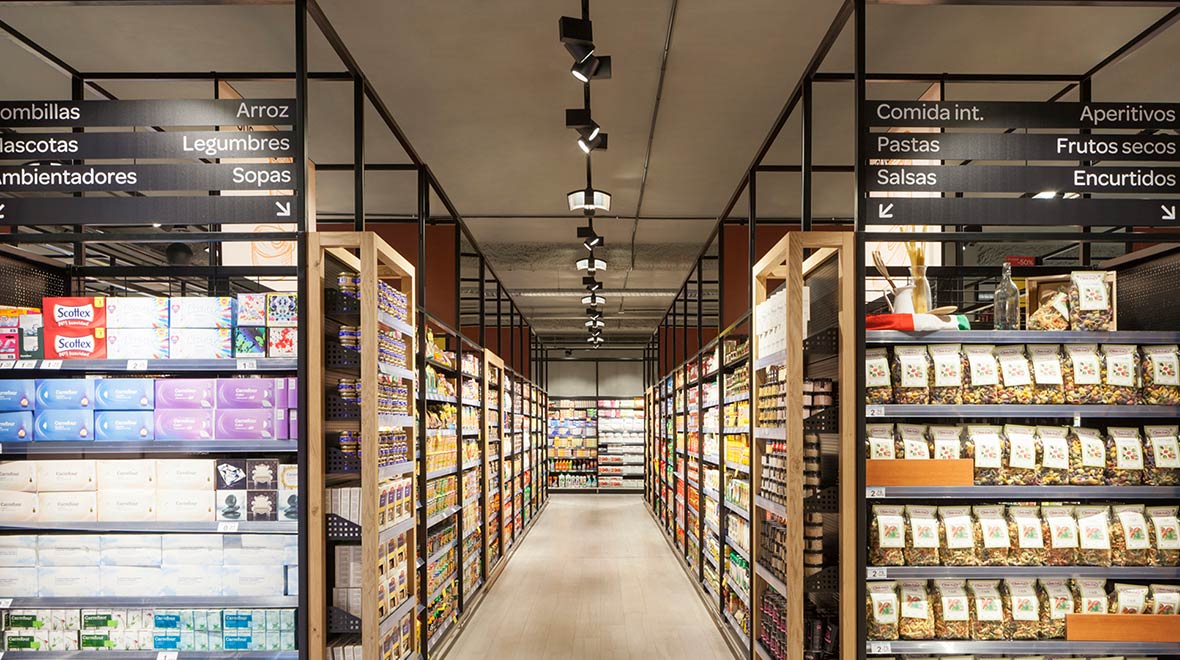 Over an area of 1950 square metres, delicacies from the region such as fragrant bread, fresh fish and meat specialities, typical local wines and about 600 organic products are offered.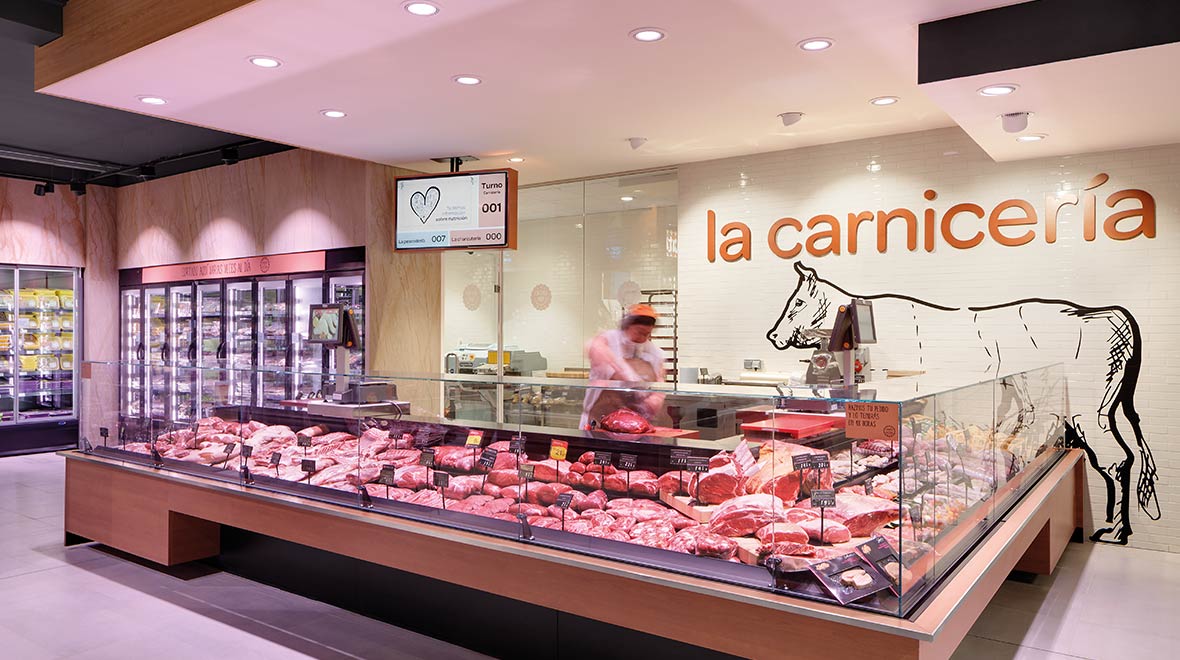 What is special is that every product group in this case is indivduallly illuminated. The specific light in each case hence emphasises the freshness and uniqueness of individual assortments. At the sausage and meat counters, the smart lighting management system "LiveLink" adjusts the light intensity to the fresh products of the day. In the area of cosmetics, the white light colour "Best Colour" makes the colourful products shine.
Address
Oktalite Lichttechnik GmbH
Mathias-Brüggen-Straße 73
50829 Cologne
Germany