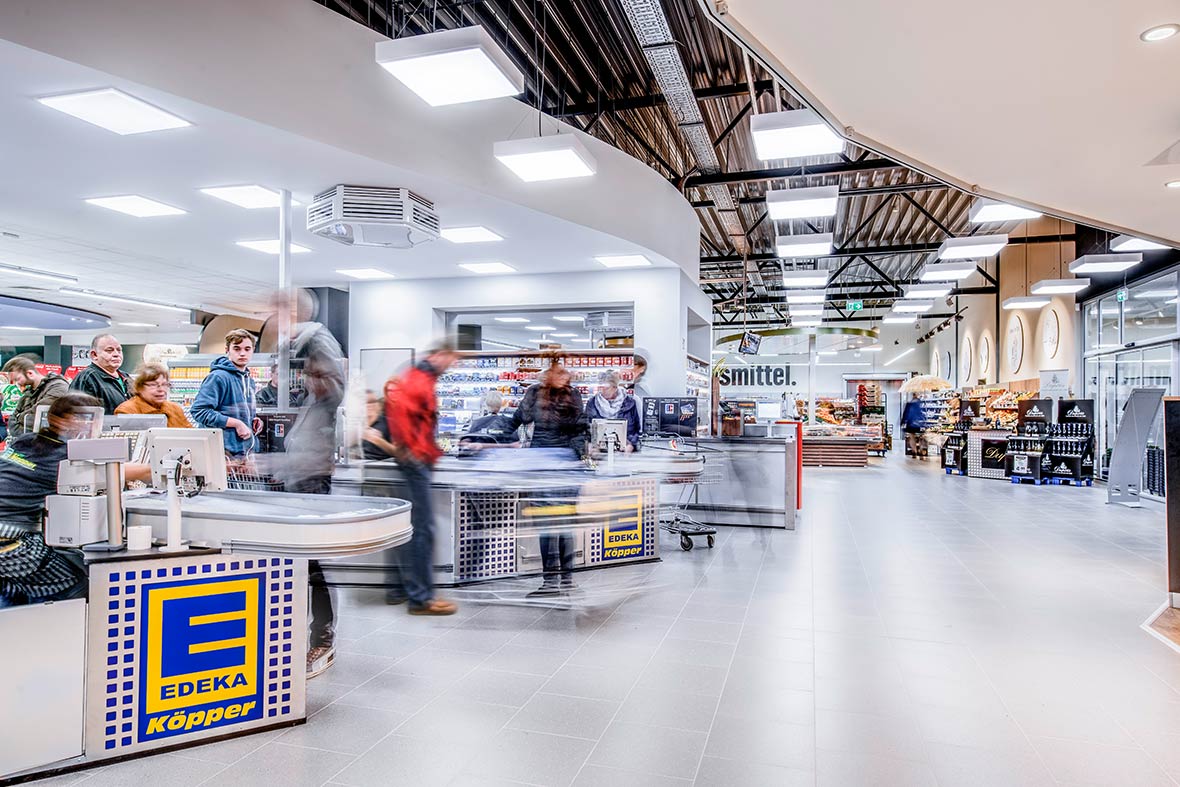 By HCL lighting designers understand lighting solutions with a light pattern similar to daylight that makes allowance for the biological effects of light. In the checkout and entrance areas, the light colour and the light intensity change daylight-synchronously.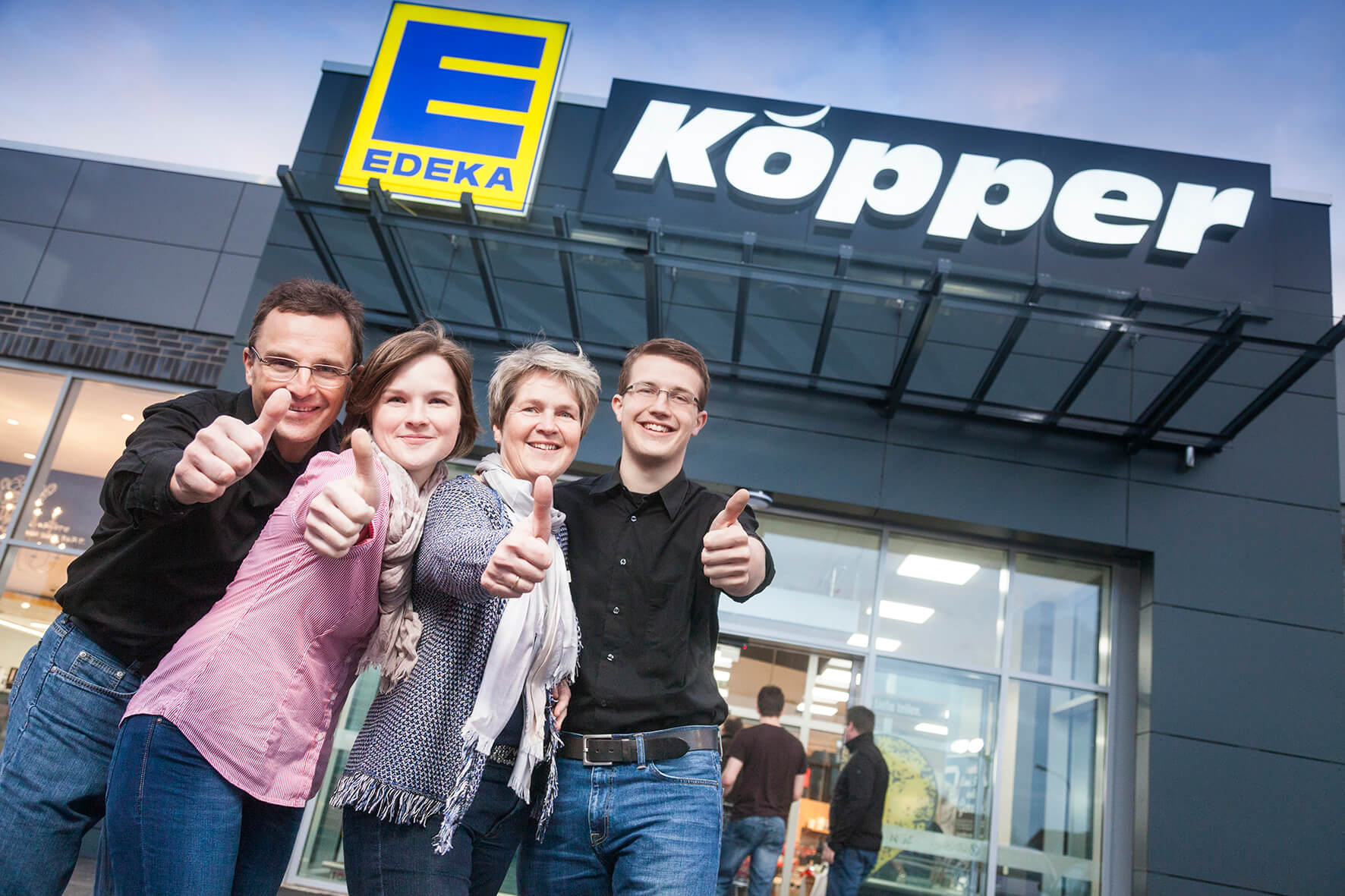 On the sales floor, 4,000 kelvins create a fresh, cool atmosphere. Here, too, the intensity of the lighting changes on a daylight-synchronous basis. The light colour remains here continuously, however.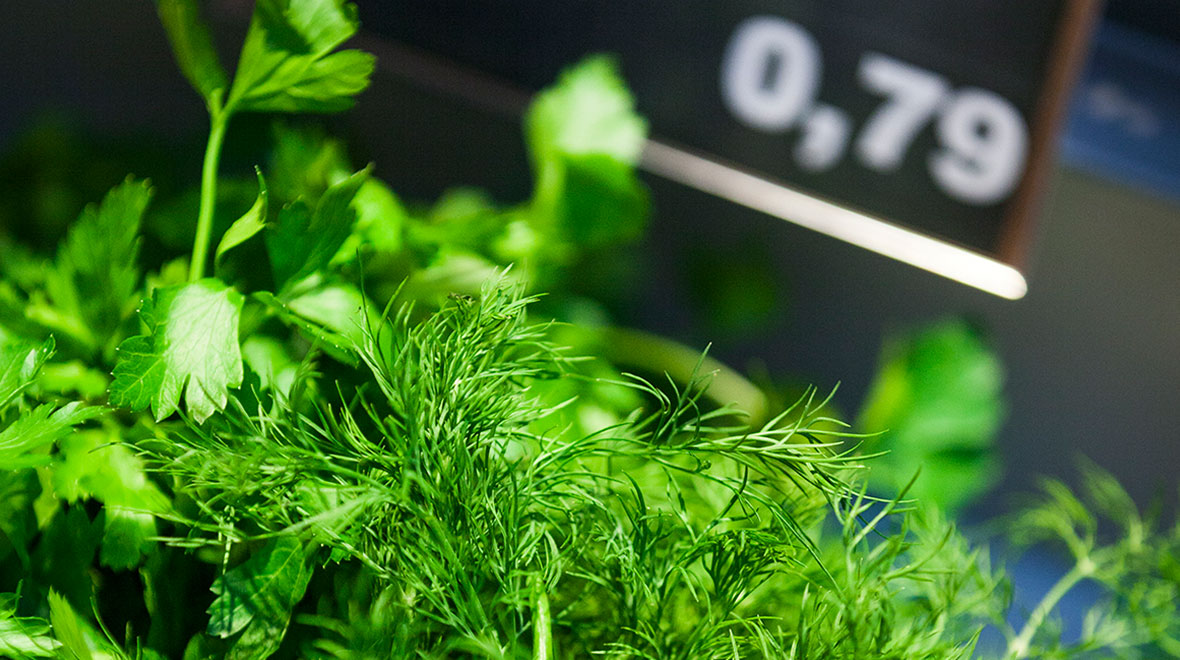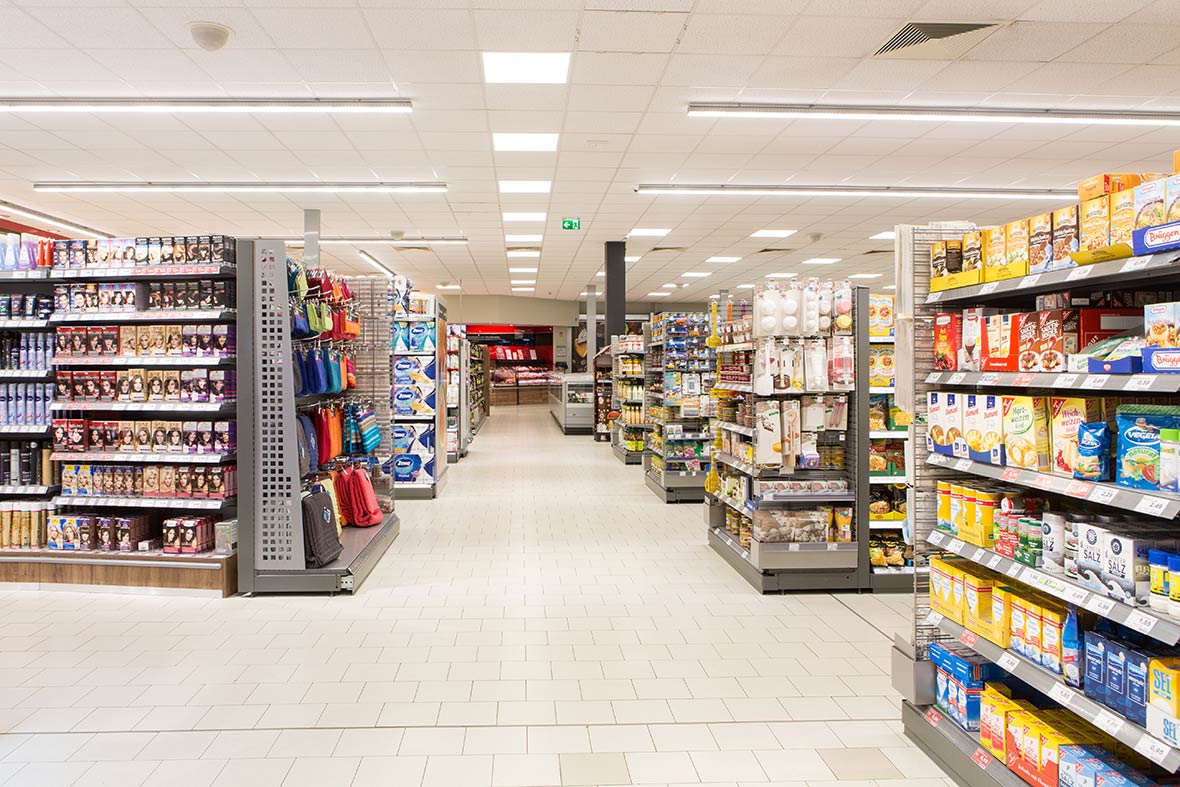 "For us it is important that both the customers and the employees in the supermarket feel good all round. HCL in that case seemed to us to be a meaningful extension of the lighting concept."
Thomas Köpper, owner of supermarket EDEKA Markt Köpper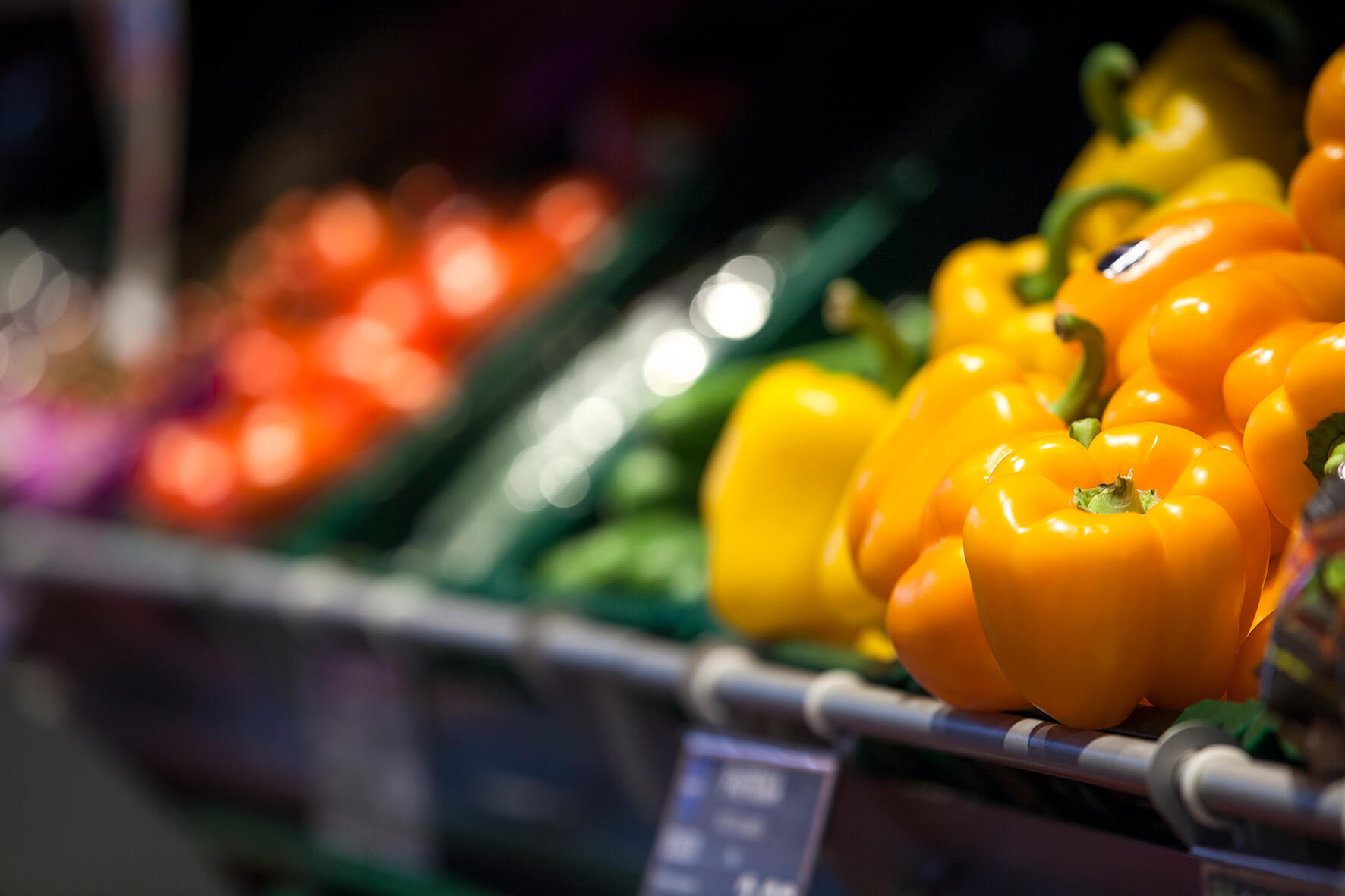 Fruit and vegetables as well as the wine department were transformed by the lighting experts, with warm light of 2,700 kelvins and 4,000 lumens, into relaxing shopping areas.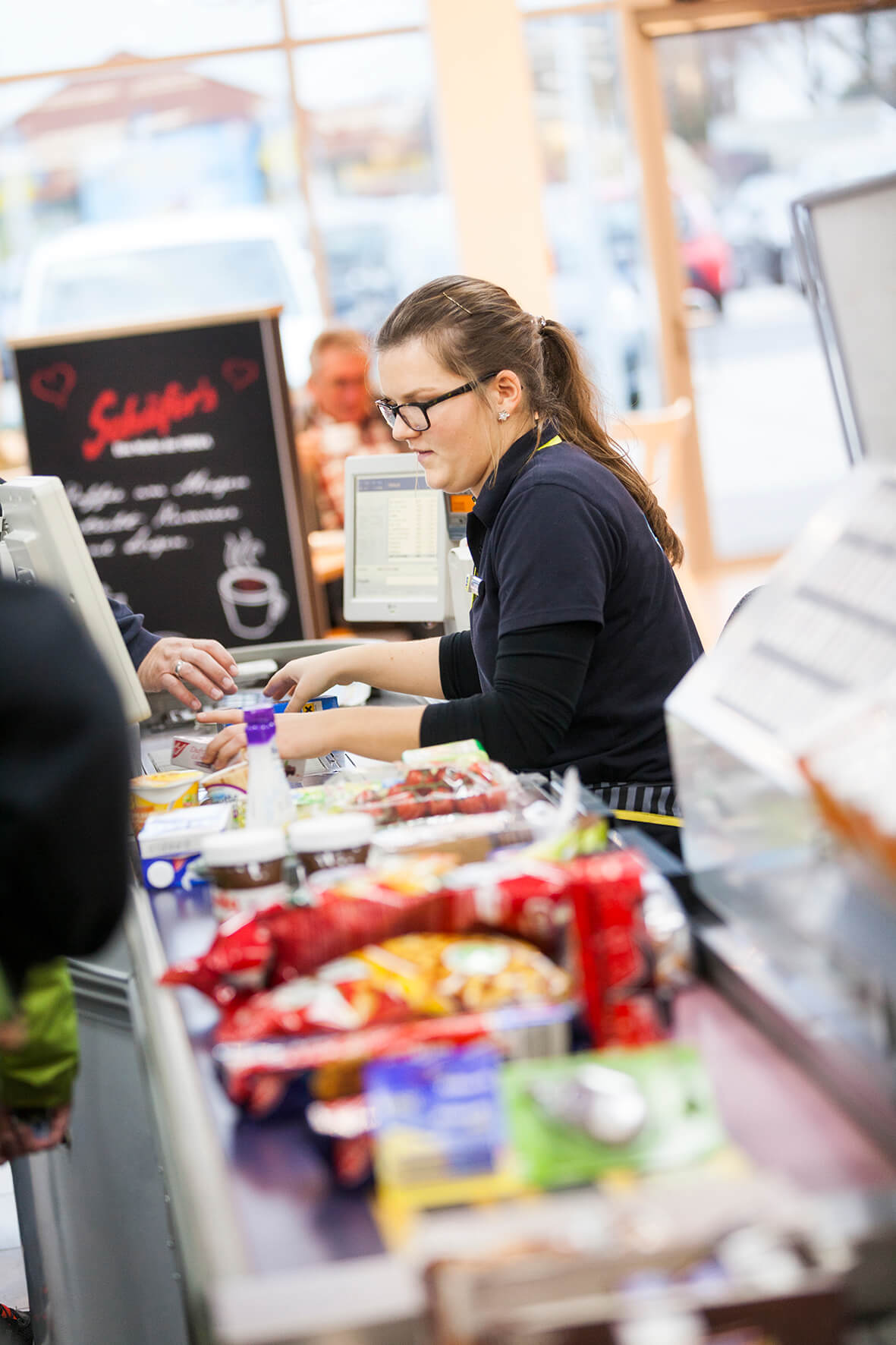 In the checkout area, where the employees sit for many hours and are hence most exposed to artifical light, the light colour and light intensity changes synchronously with the daylight. This approximation to the human biorhythm is meant to increase the feeling of well-being of employees and customers alike.
Address
Oktalite Lichttechnik GmbH
Mathias-Brüggen-Straße 73
50829 Cologne
Germany