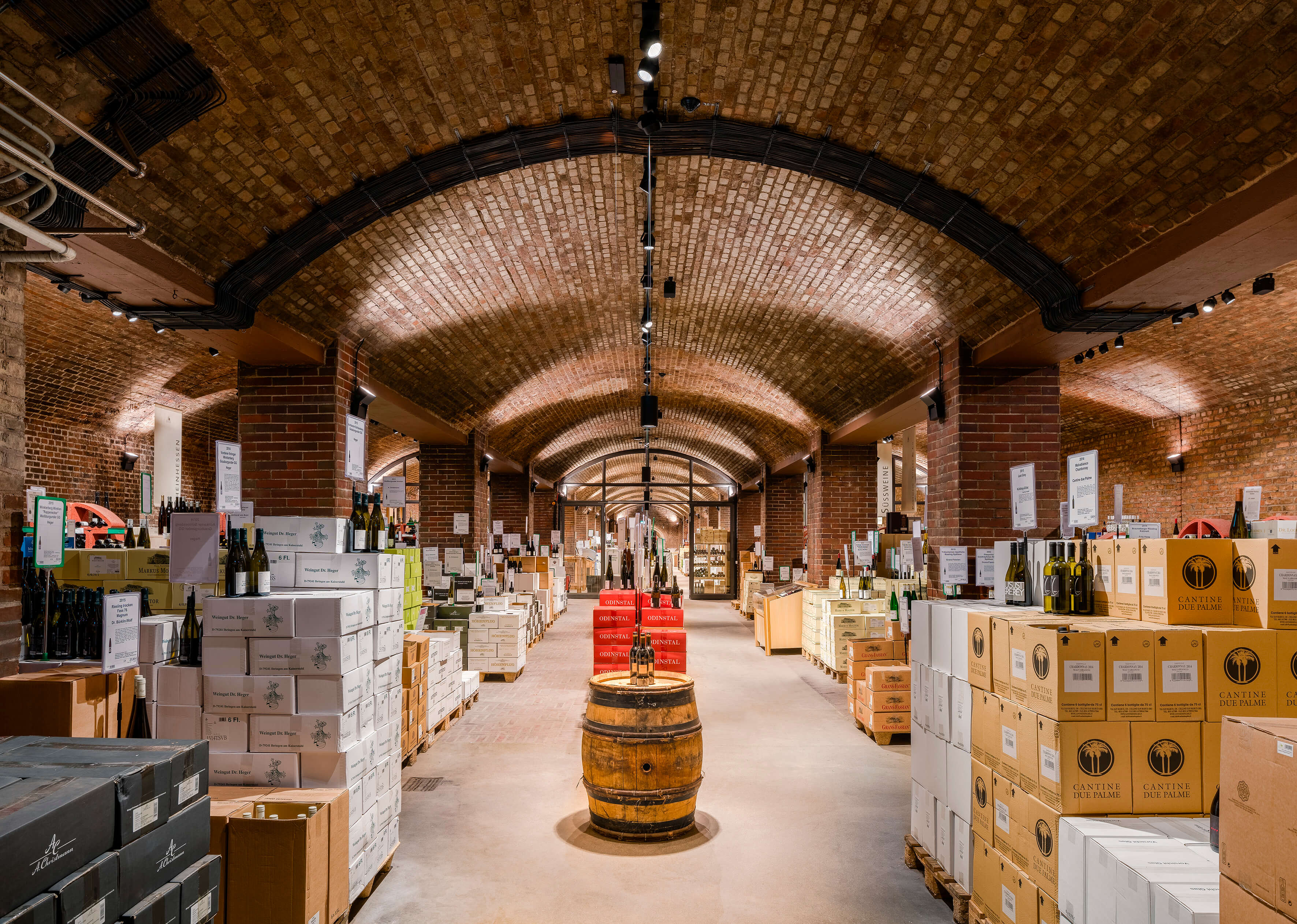 "Have you been renovating?", is what many customers ask when they experience the Kölner Weinkeller in a completely new light. Due to an easy lighting management system, the 100-metre long shop and event room became a premium POS with its own character.
"We had an opportunity to emphasise this special sales room in a different way."
Christoph Löhnert, Key Account Manager at Oktalite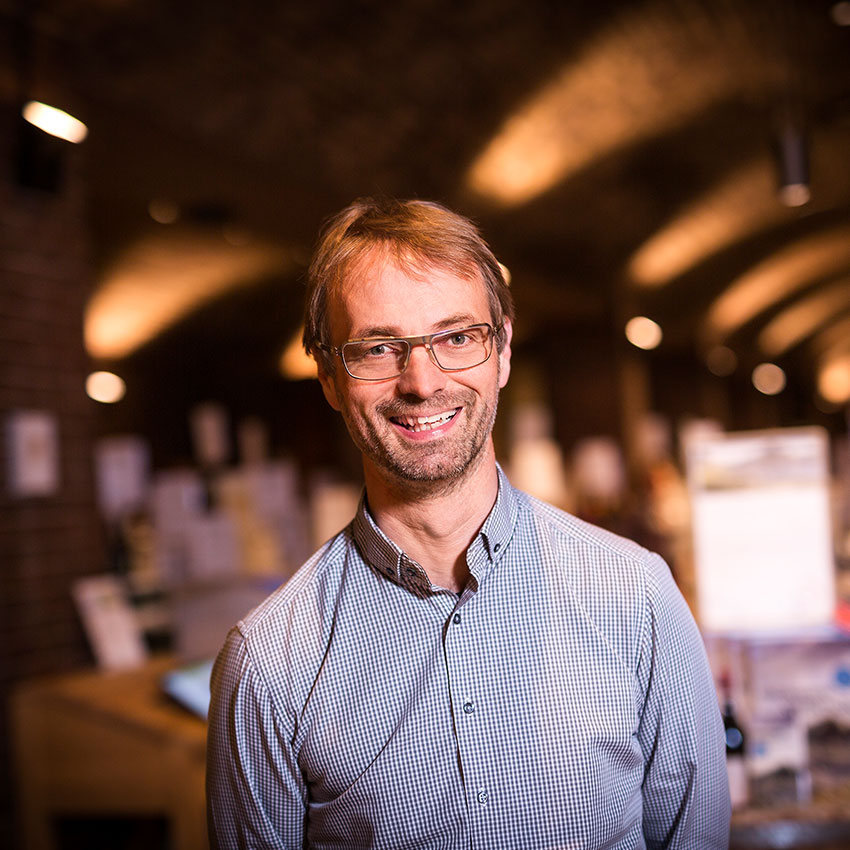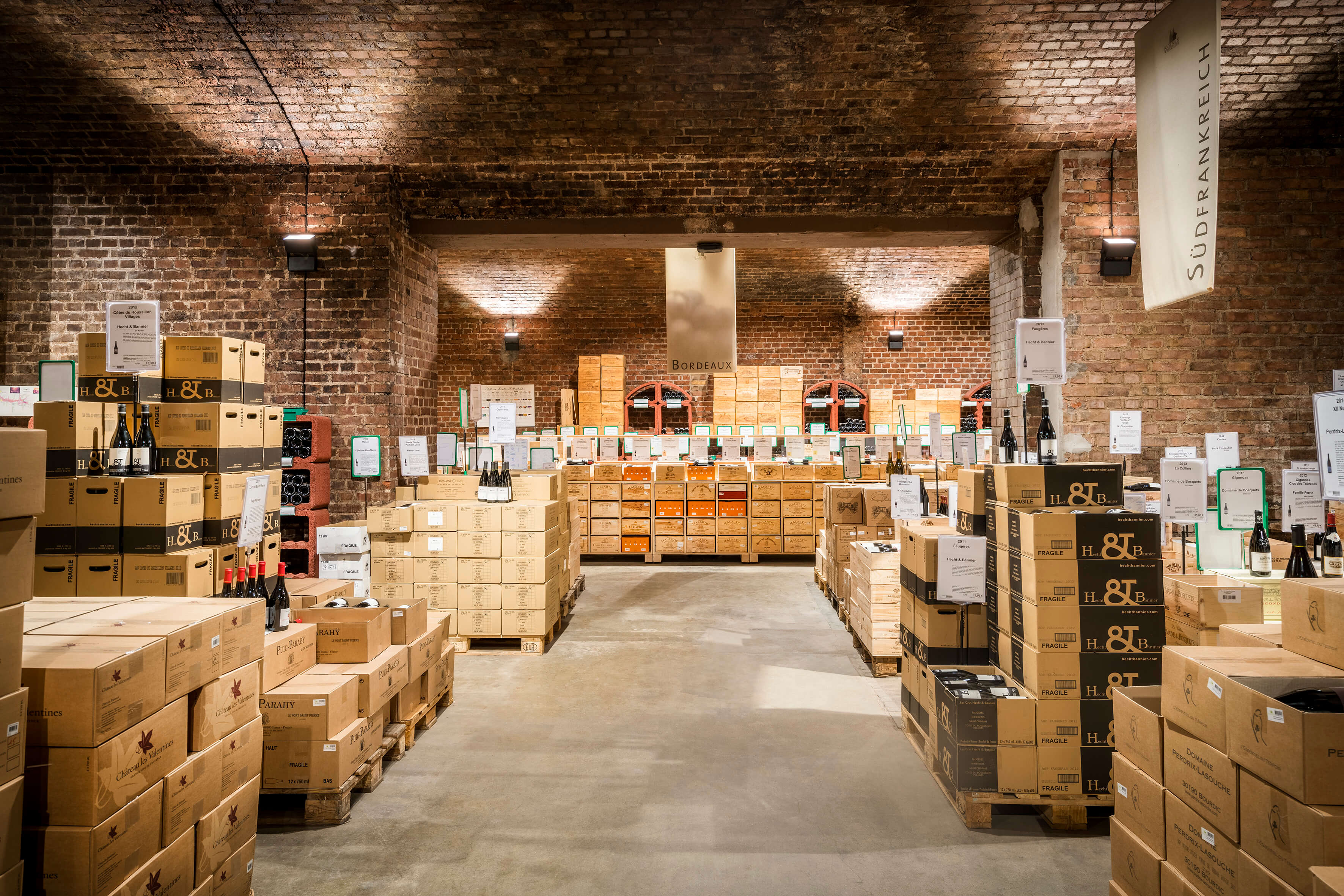 Oktalite made the pillars of the five ton vaults stand out with GRADO UPLIGHT in such a way that the longitudinal extension of the room experiences a room-depth gradation that is pleasant for the eye. The overlapping cones of the uplights remind you of the lighting situation in a cross vault and in that way trigger associations with the architecture of classic wine cellars.
"The customers are really happy."
Andreas Brensing, Managing Director of Kölner Weinkeller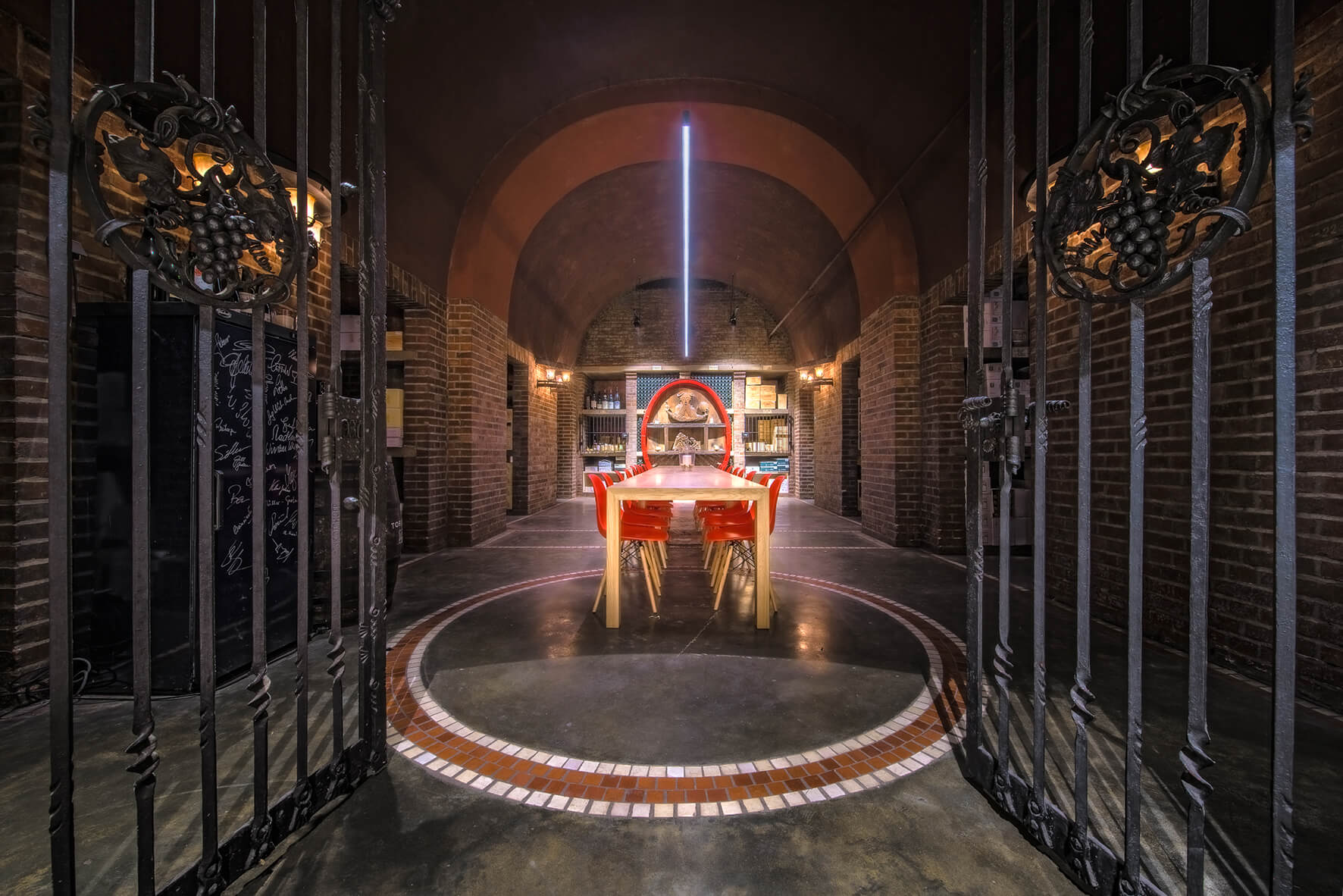 In the "Treasure Chamber" a CORIFLEX strip light was configured for the atmospheric illumination of the room and of the rarities.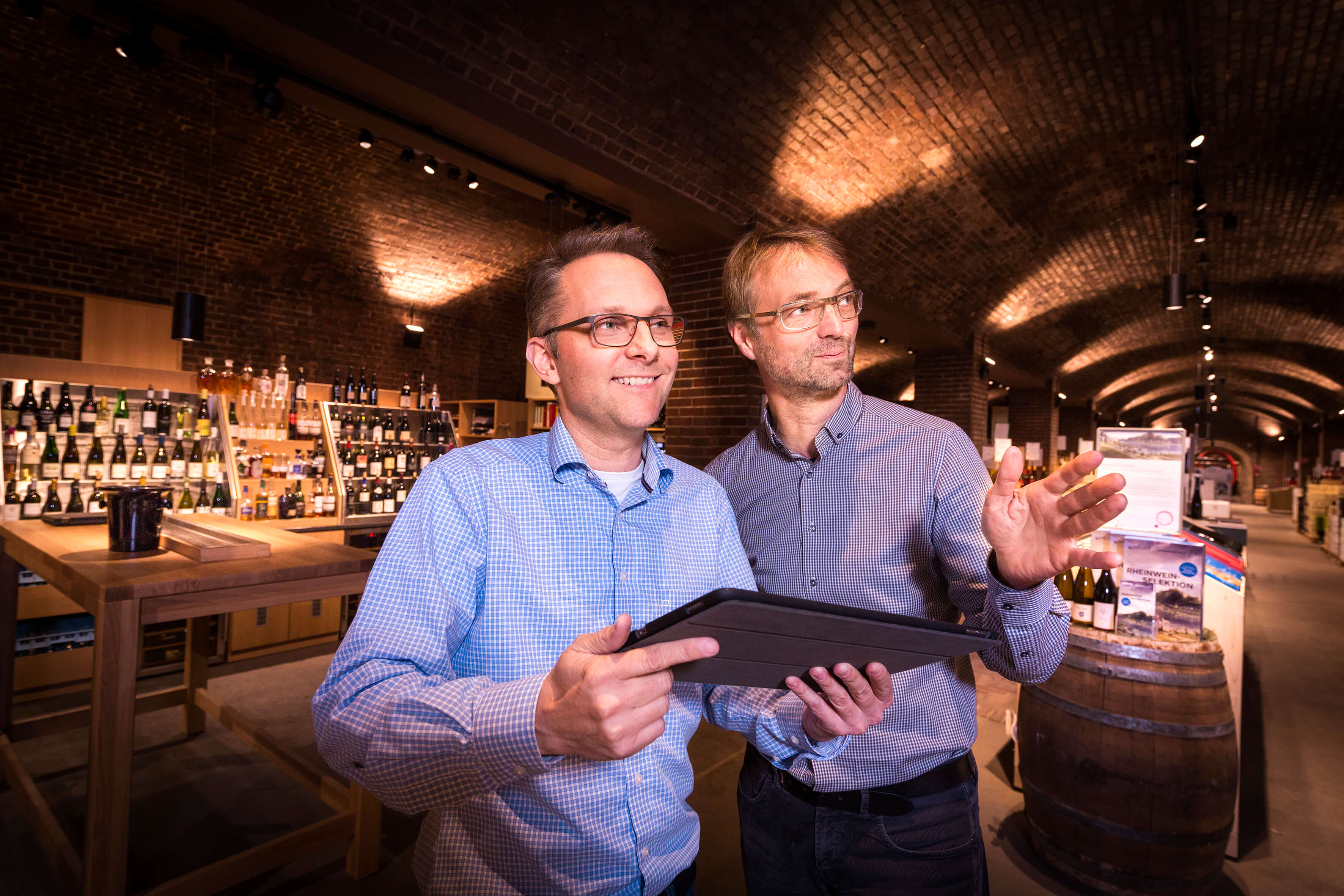 On the sidewalls the spotlight TARO MINI is used and the aisle is illuminated by CANILO suspended luminaires.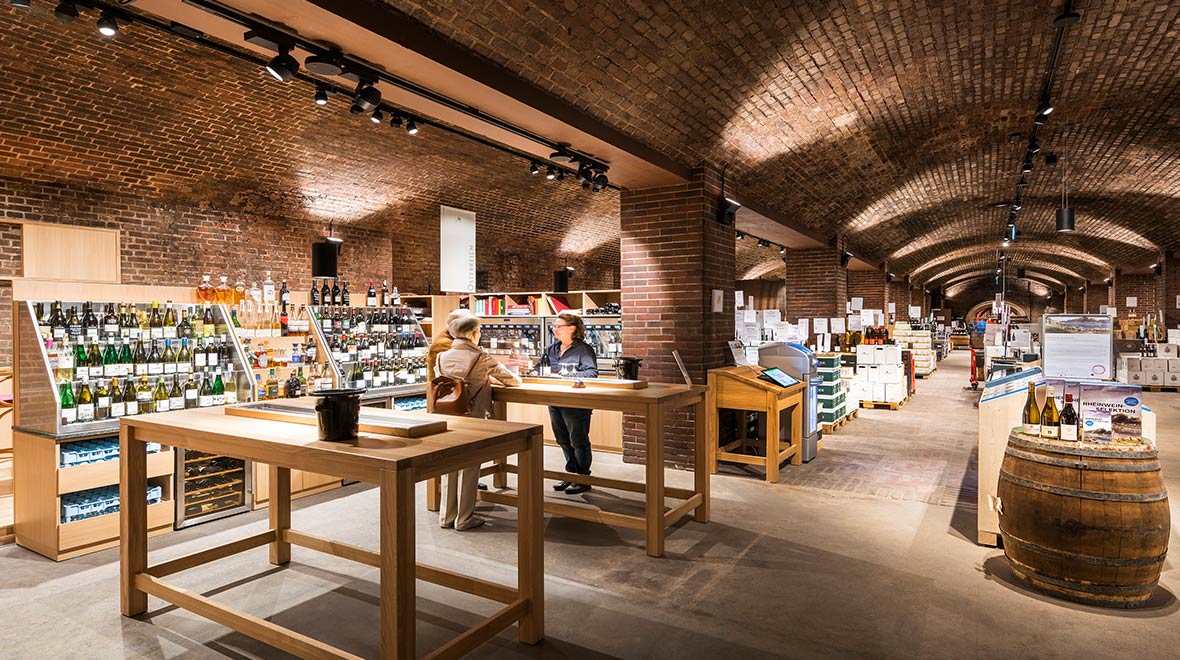 With LiveLink Oktalite uses the intelligent lighting management system from TRILUX in the Kölner Weinkeller. It permits economical installation and reliable configuration of customised lighting scenes for typical areas of use. In this case: useful lighting for good orientation of the staff, atmospheric sales lighting for customers and accentuated lighting for events and the "Treasure Chamber" with its wine rarities.
Address
Oktalite Lichttechnik GmbH
Mathias-Brüggen-Straße 73
50829 Cologne
Germany