The hypermarket also includes a "bio-boutique". There the shopfitting concept prescribes the lighting system. Dark furniture, ceilings and walls create a noble atmosphere. This is underscored by the systematic use of black B.LEE spotlights which, with 3,000 K, provide warm, accentuated lighting.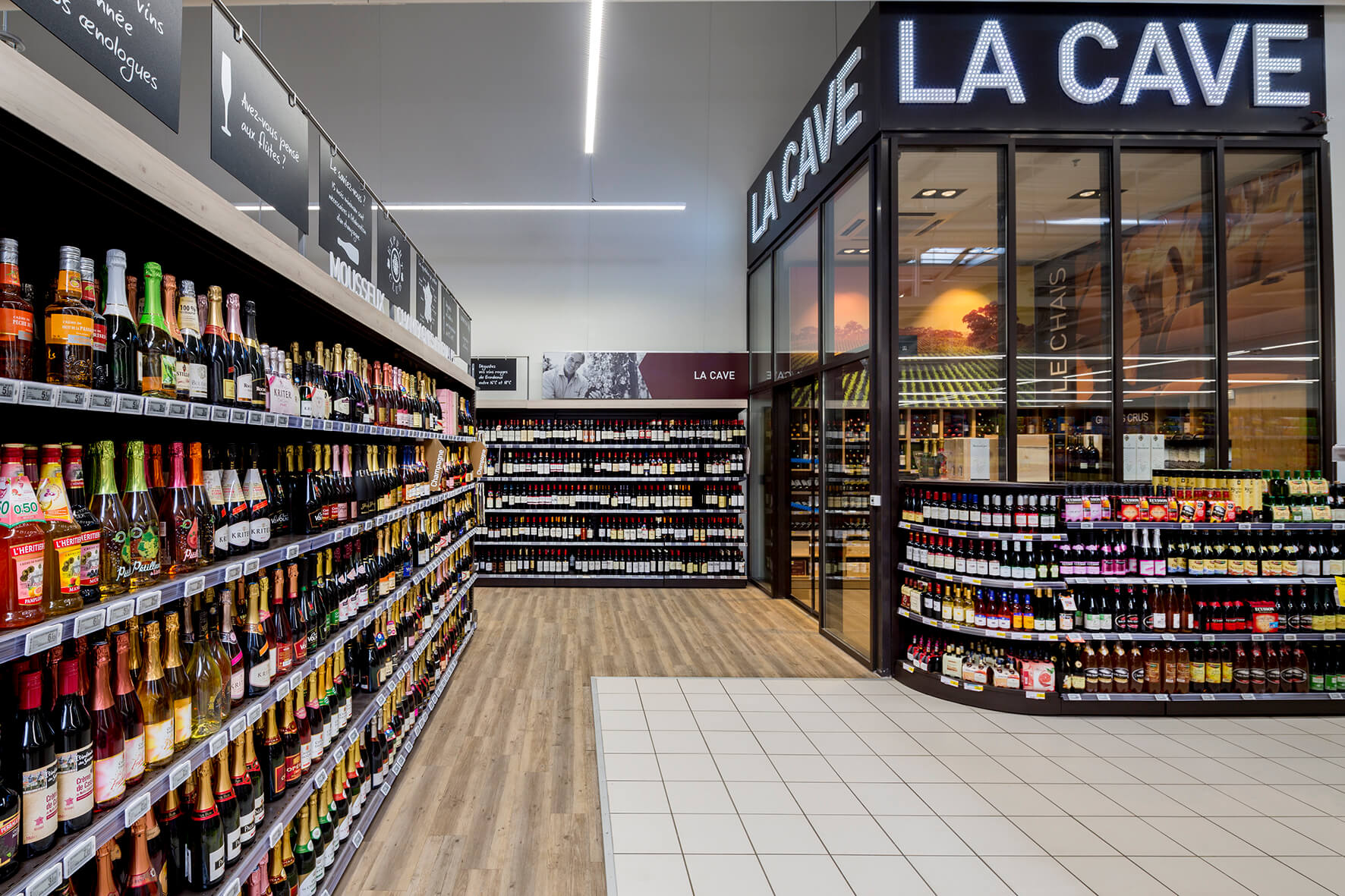 Within "Intermarché" a wine cellar causes a stir. In what is referred to as "La Cave" (cellar), a separate, air-conditioned room, the customer finds exclusive wines. Matching the noble goods, Oktalite here conjures up warm, subdued light that reminds you of candlelight.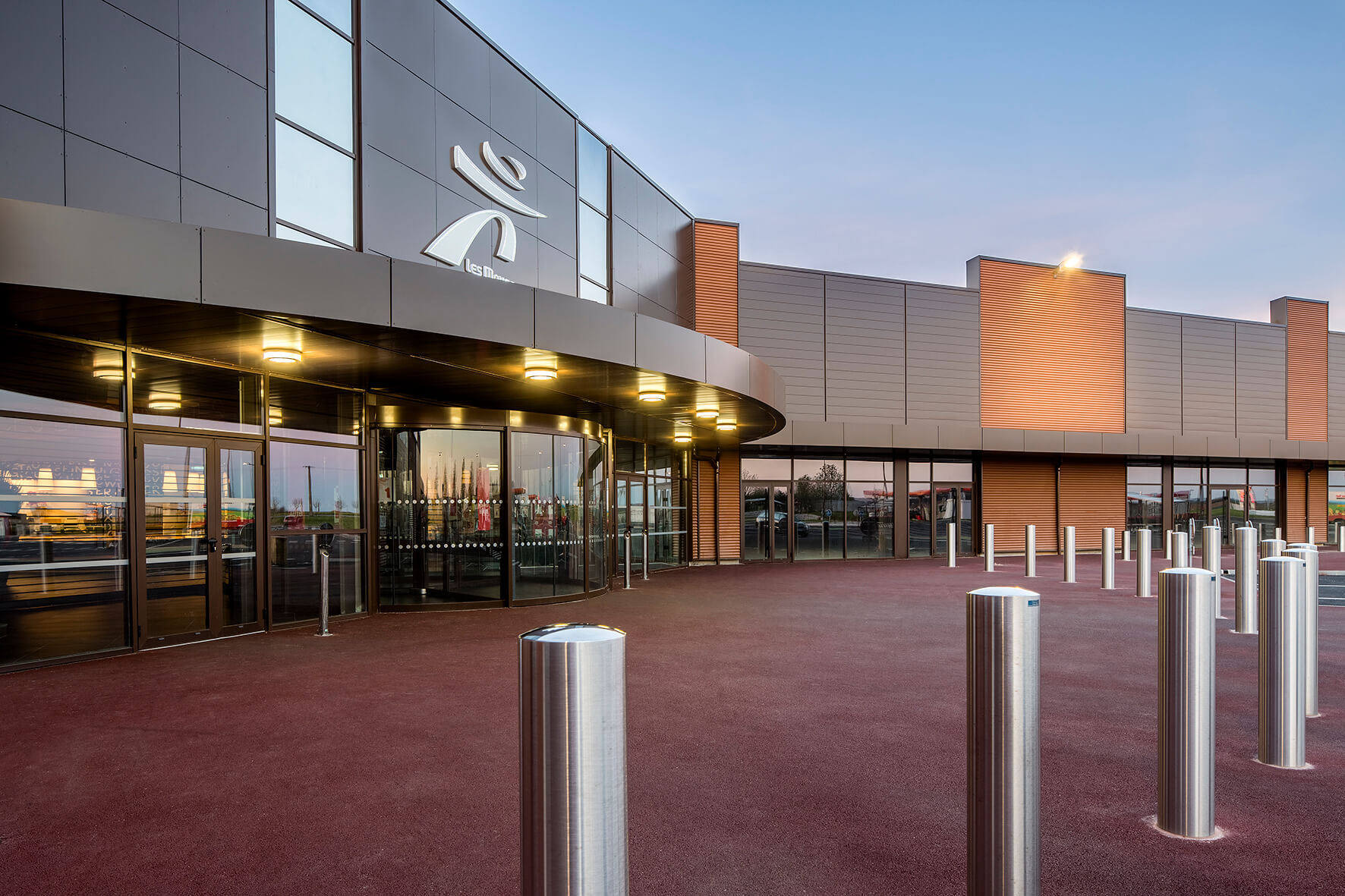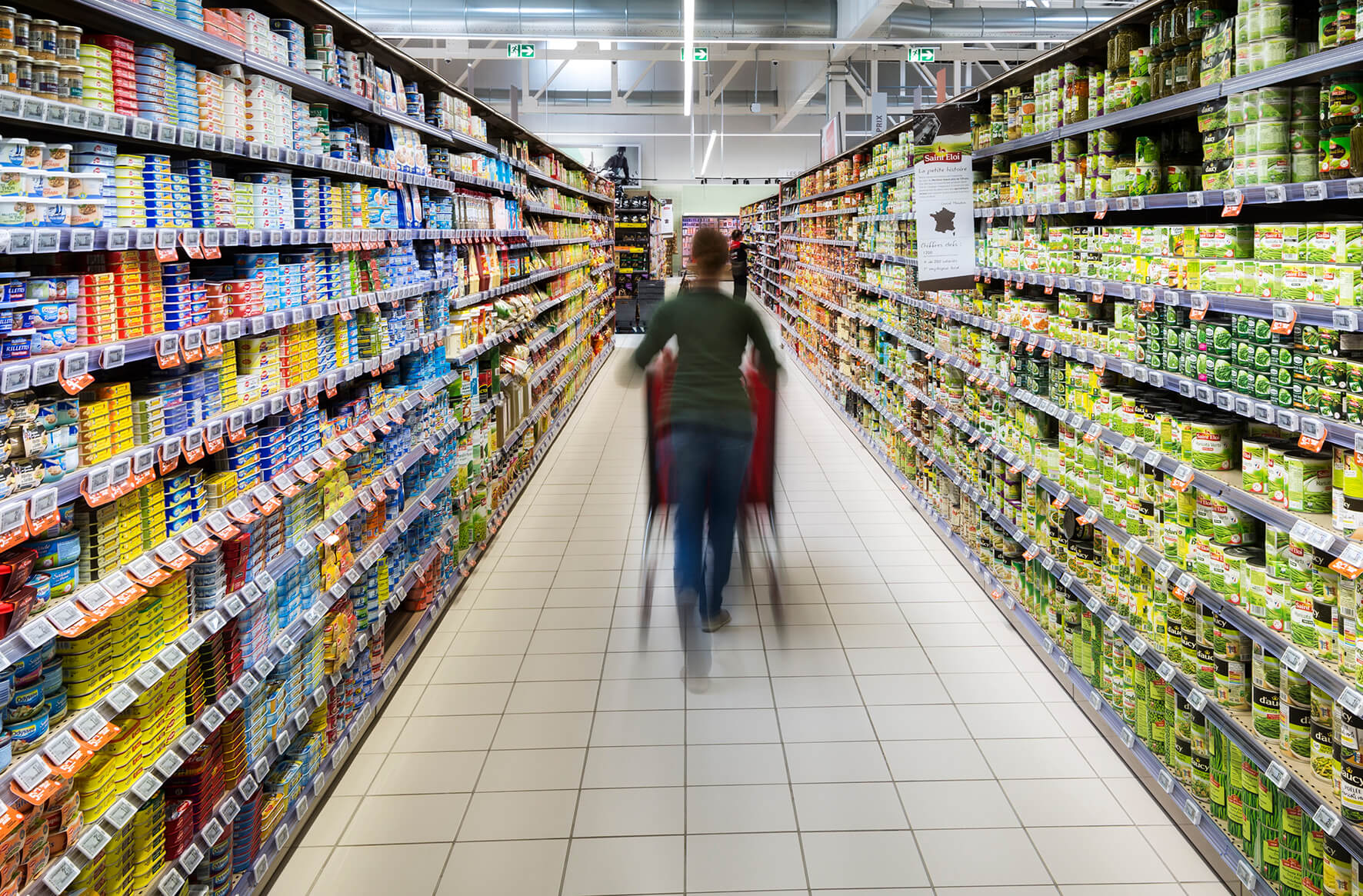 Also in the hypermarket itself the spotlight is put to use and sets accents in order to loosen up the uniform lighting in the assortment aisles. As a result of the consistent use of LED lighting, Oktalite achieved a 50 % reduction in the energy consumption – and that over an area of more than 3,700 square metres.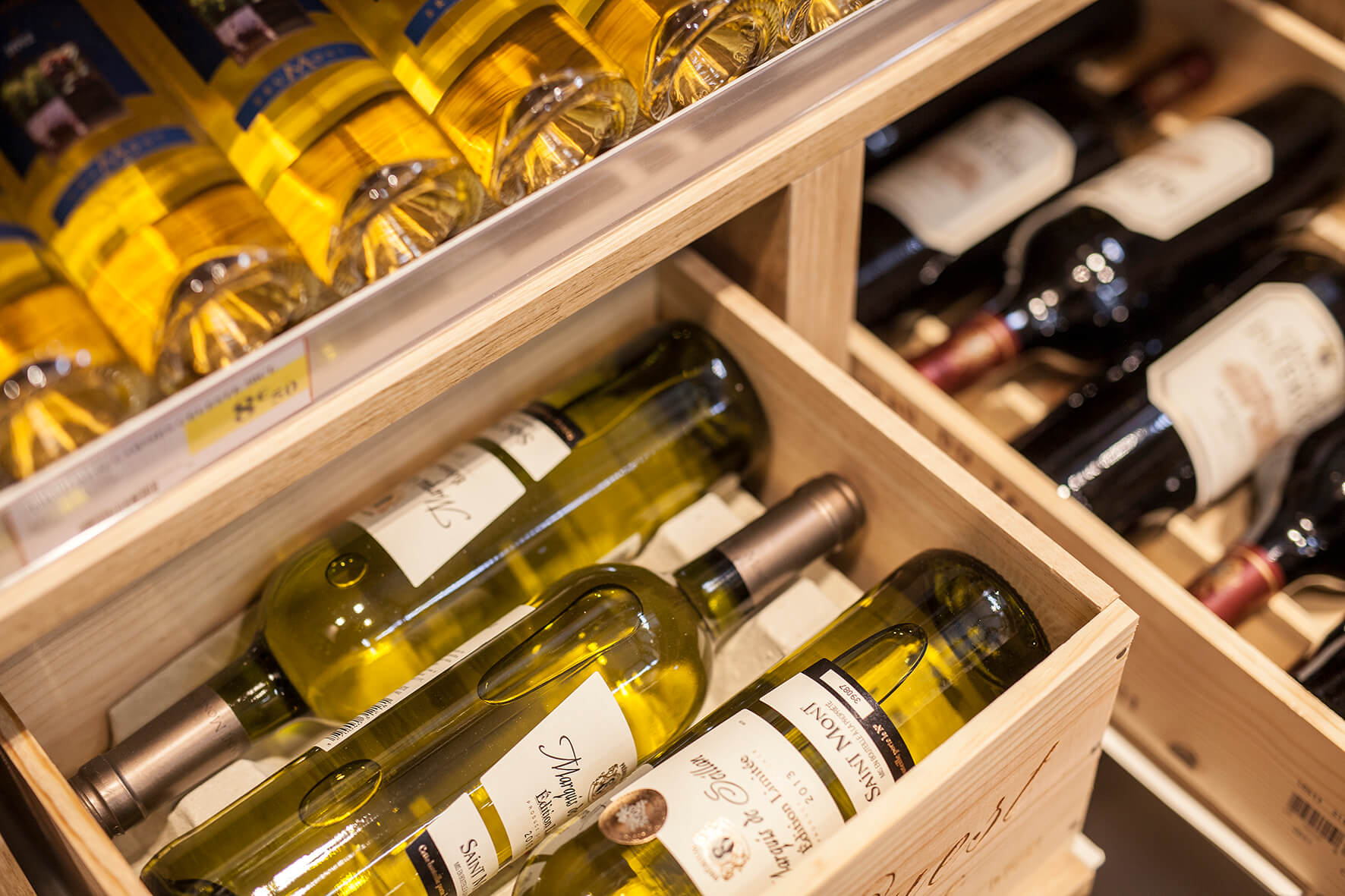 The lighting of the facade, the adjoining rooms and the car parks rounds off the range all from one and the same source.
Address
Oktalite Lichttechnik GmbH
Mathias-Brüggen-Straße 73
50829 Cologne
Germany