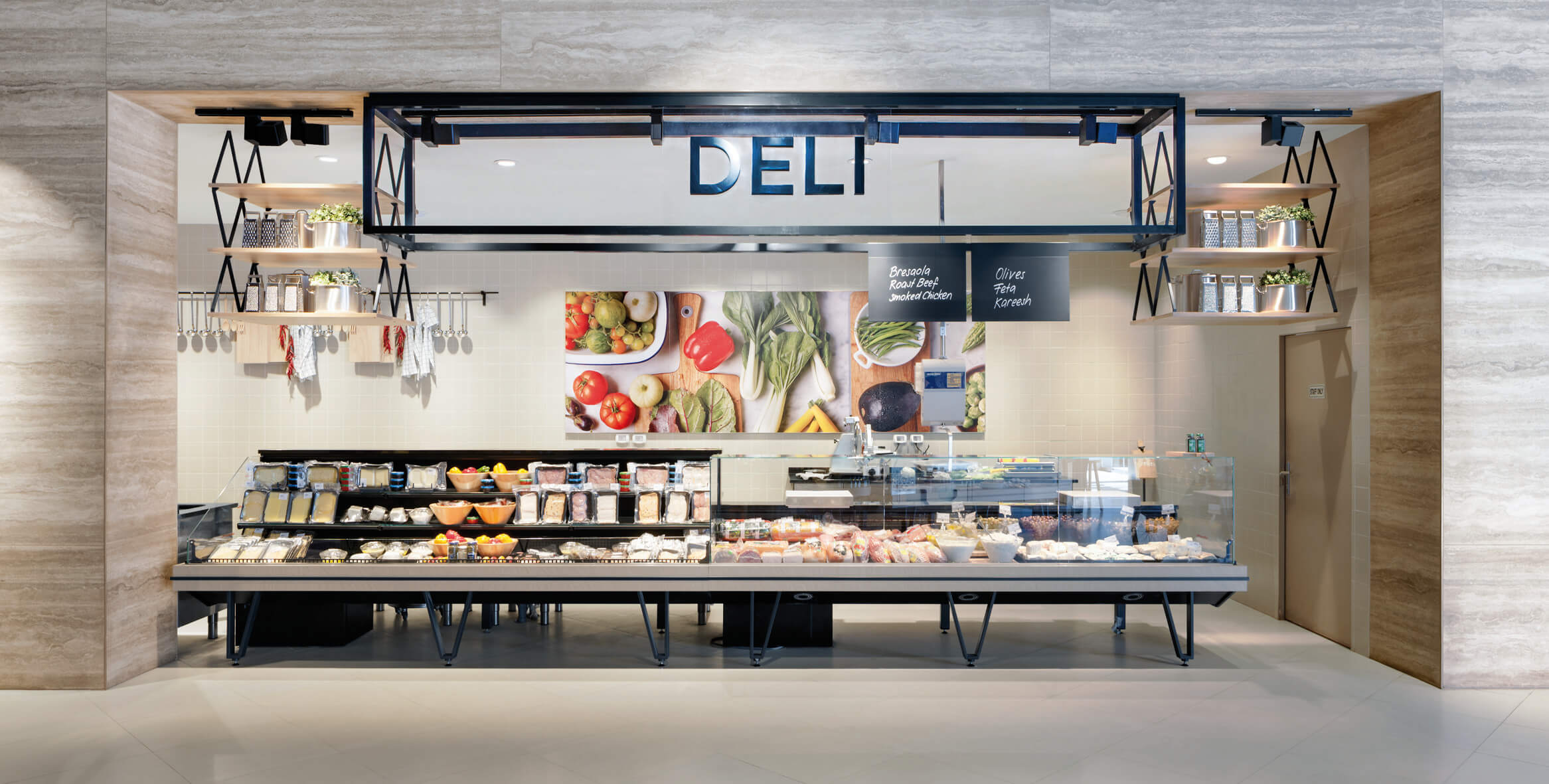 The requirement for lighting design for an area of 1,450 square metres consisted in appropriately presenting quality products in modern surroundings. For that purpose, a completely new concept of lighting and store design via communication to visual merchandising was developed.
The result is impressive: the power track system generously distributed over the departments fits into the open ceilings perfectly and unobtrusively with black FANO spotlights and black E-LINE. The separate light level thus produced harmonises the different ceiling heights.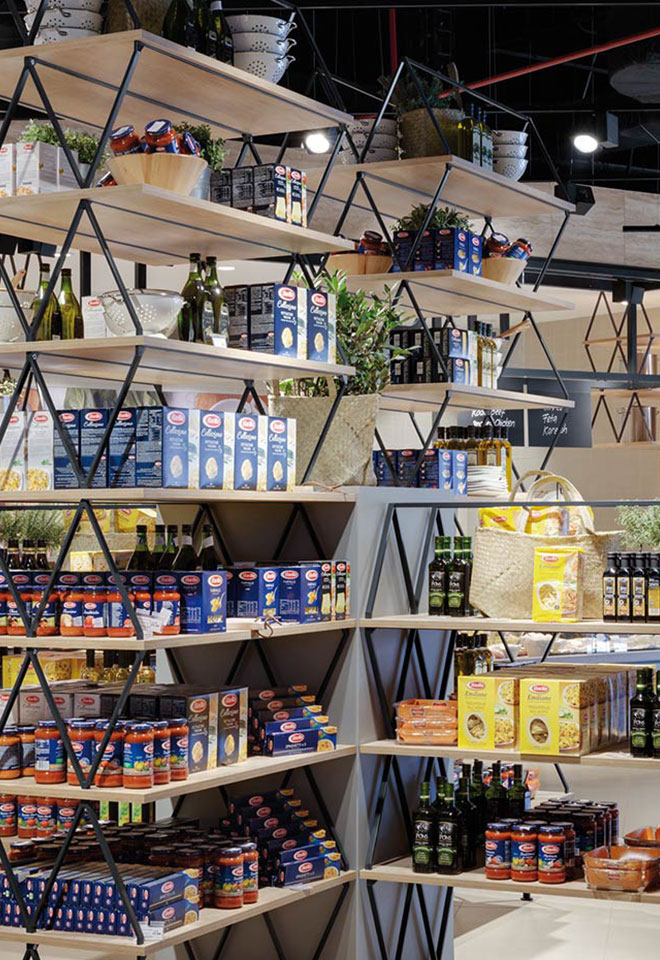 The lighting in the fresh-food areas is provided from suspended ceilings; here the recessed spotlight CARDAN SOLO with special food light colours is used.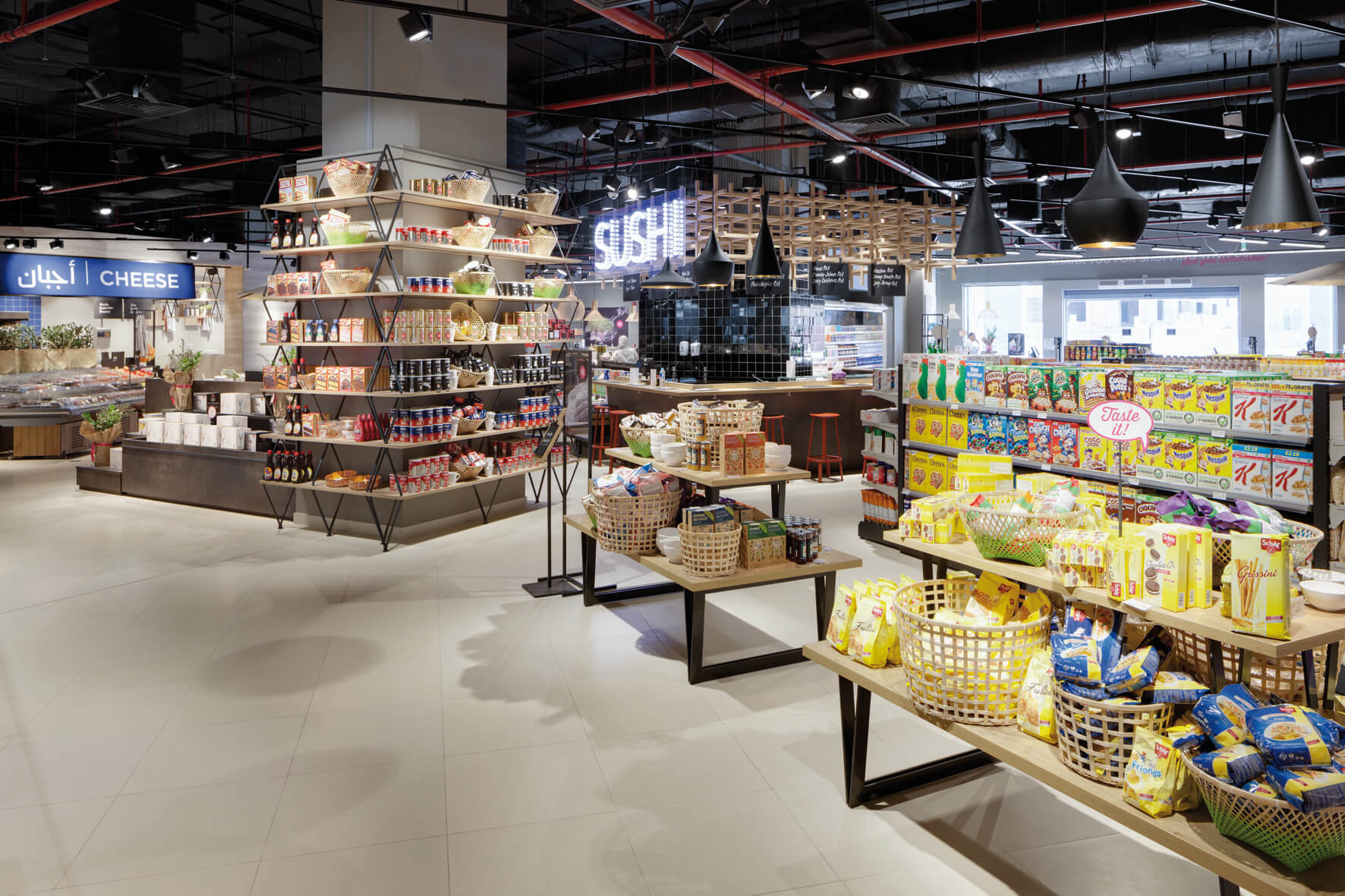 The geometrical shape of the FANO matches the design concept in which subtle geometrical patterns are repeated. In total, the lighting provides a stimulating, warm and authentic market atmosphere. All of the areas are illuminated in an optimum way and with accentuation. Spotlights with different beam angles and light colours set the scene for the goods and underline the high-quality ambiance.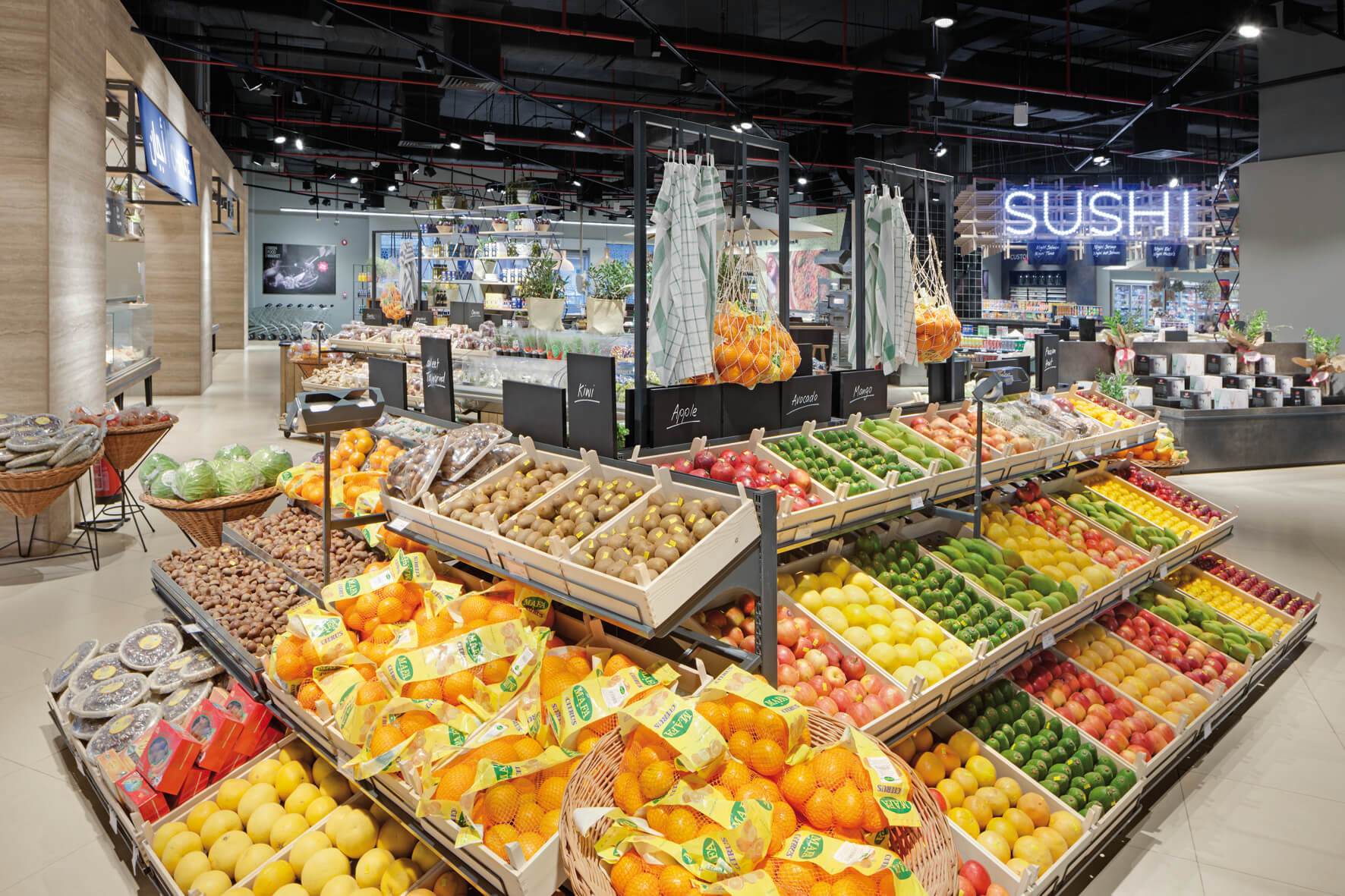 Address
Oktalite Lichttechnik GmbH
Mathias-Brüggen-Straße 73
50829 Cologne
Germany