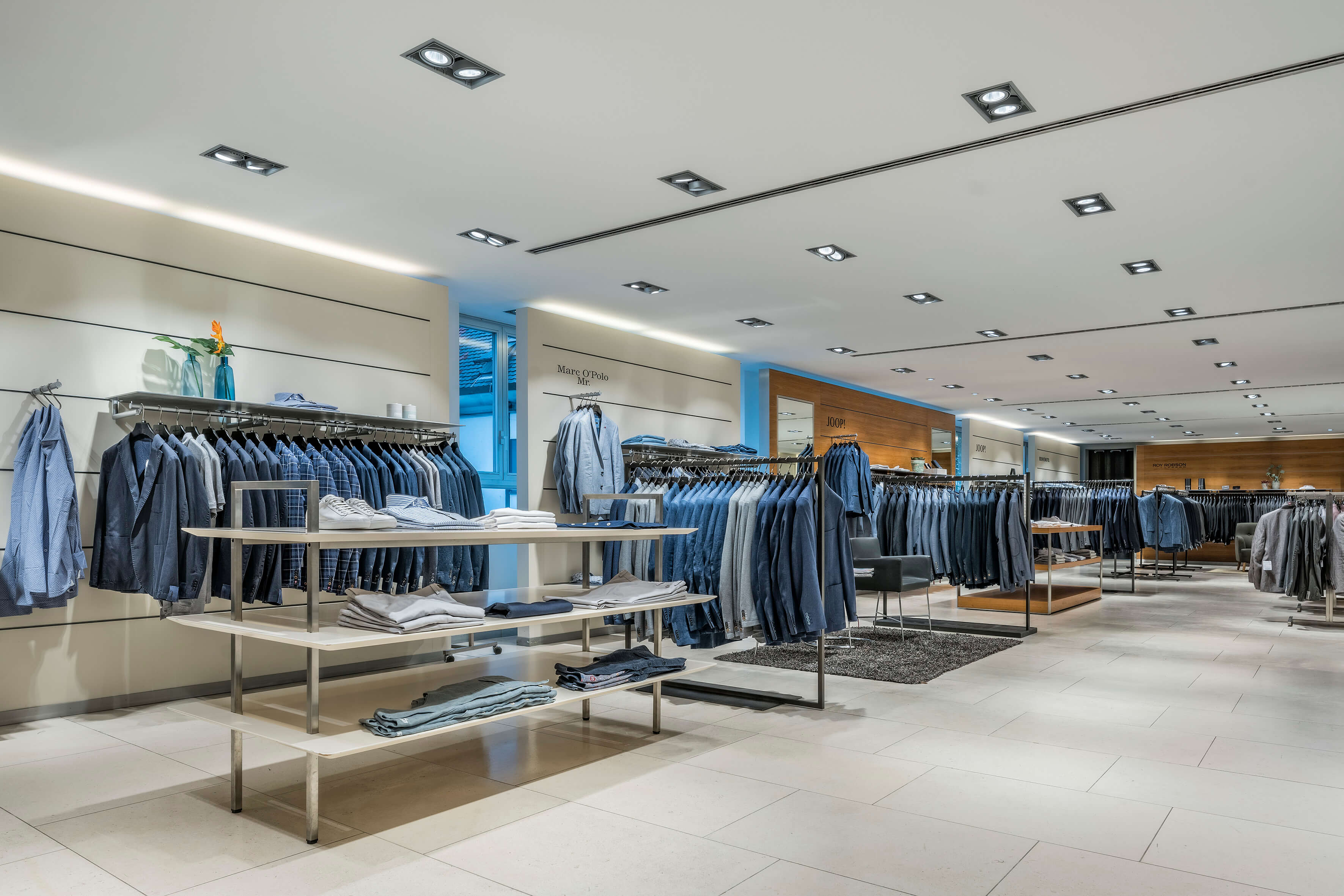 In 2017 the fashion company changed its lighting system in the men's fashion stores from HIT technology to LEDs. At the same time the existing ceiling cutouts were to continue to be used unchanged.
"It was difficult to find a partner who was able to take up this challenge. Oktalite offered to produce luminaires for our needs!"
Frank Motz, Managing Director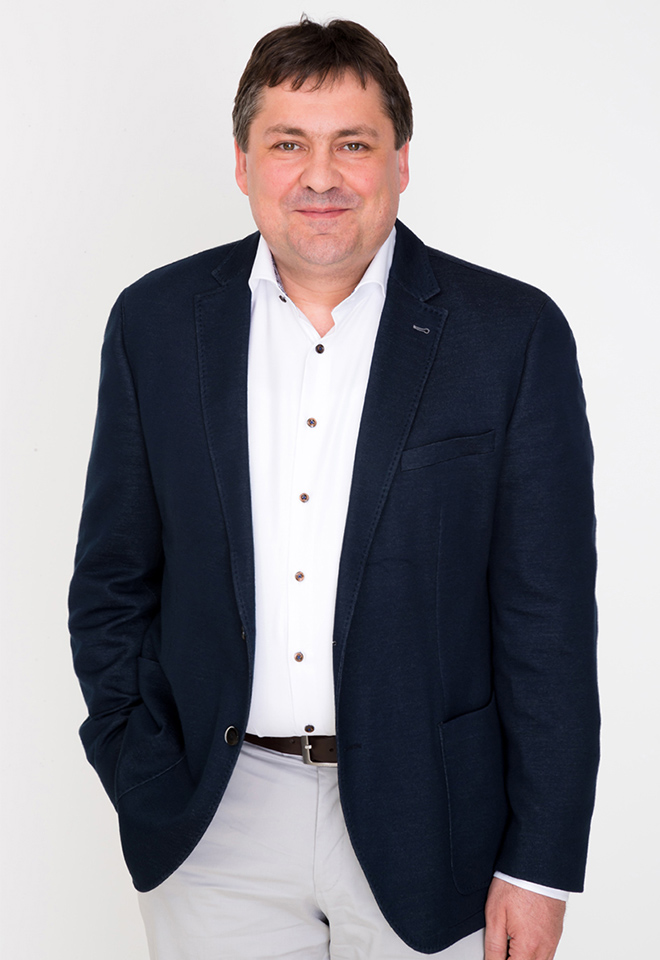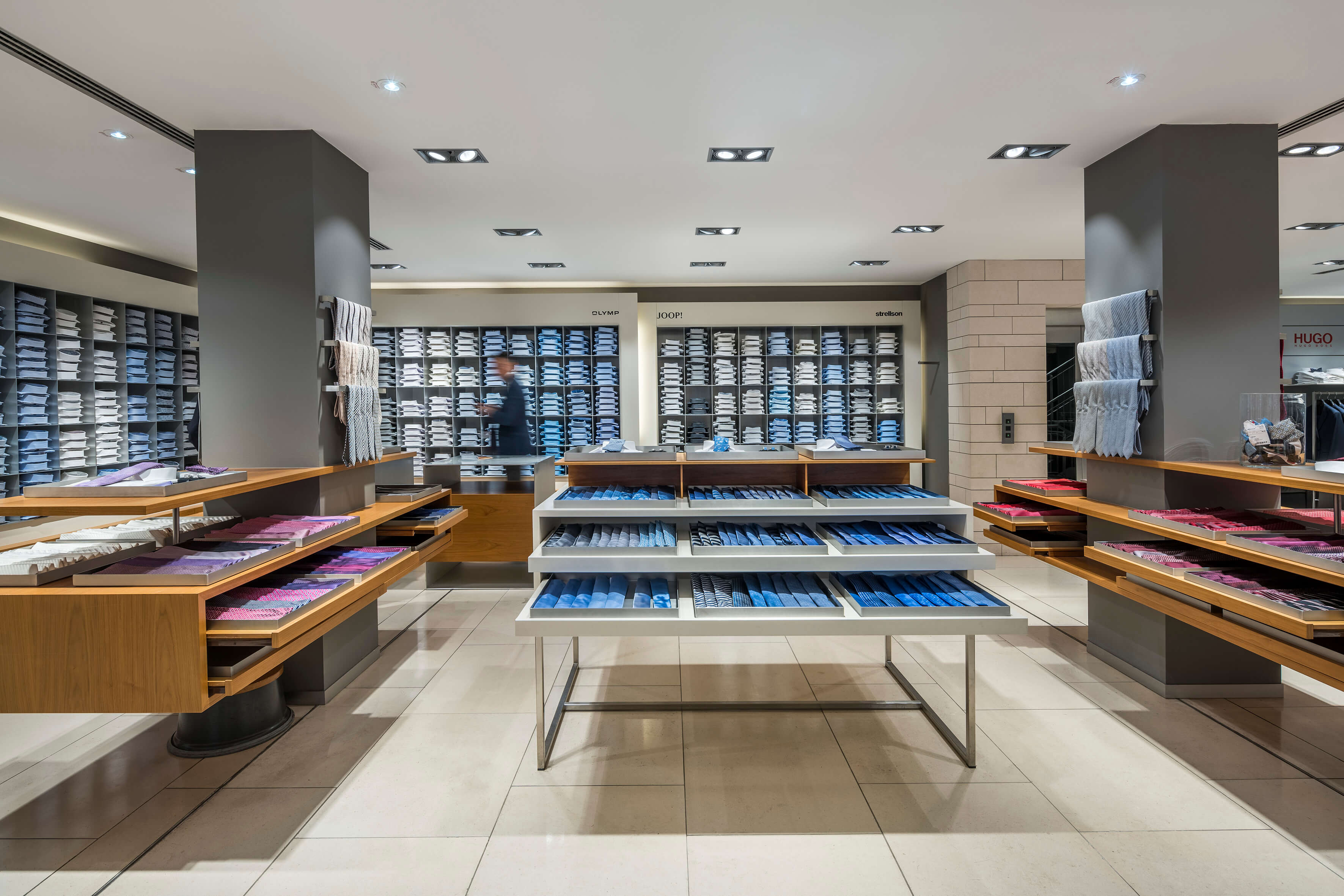 "After the changeover to LEDs, we achieved an energy saving of approximately 43 percent as well as a considerably improved indoor climate!"
Frank Motz, Managing Director
The choice fell on the modular system SISTEMA that was adapted to the existing ceiling cutouts specially for the customer.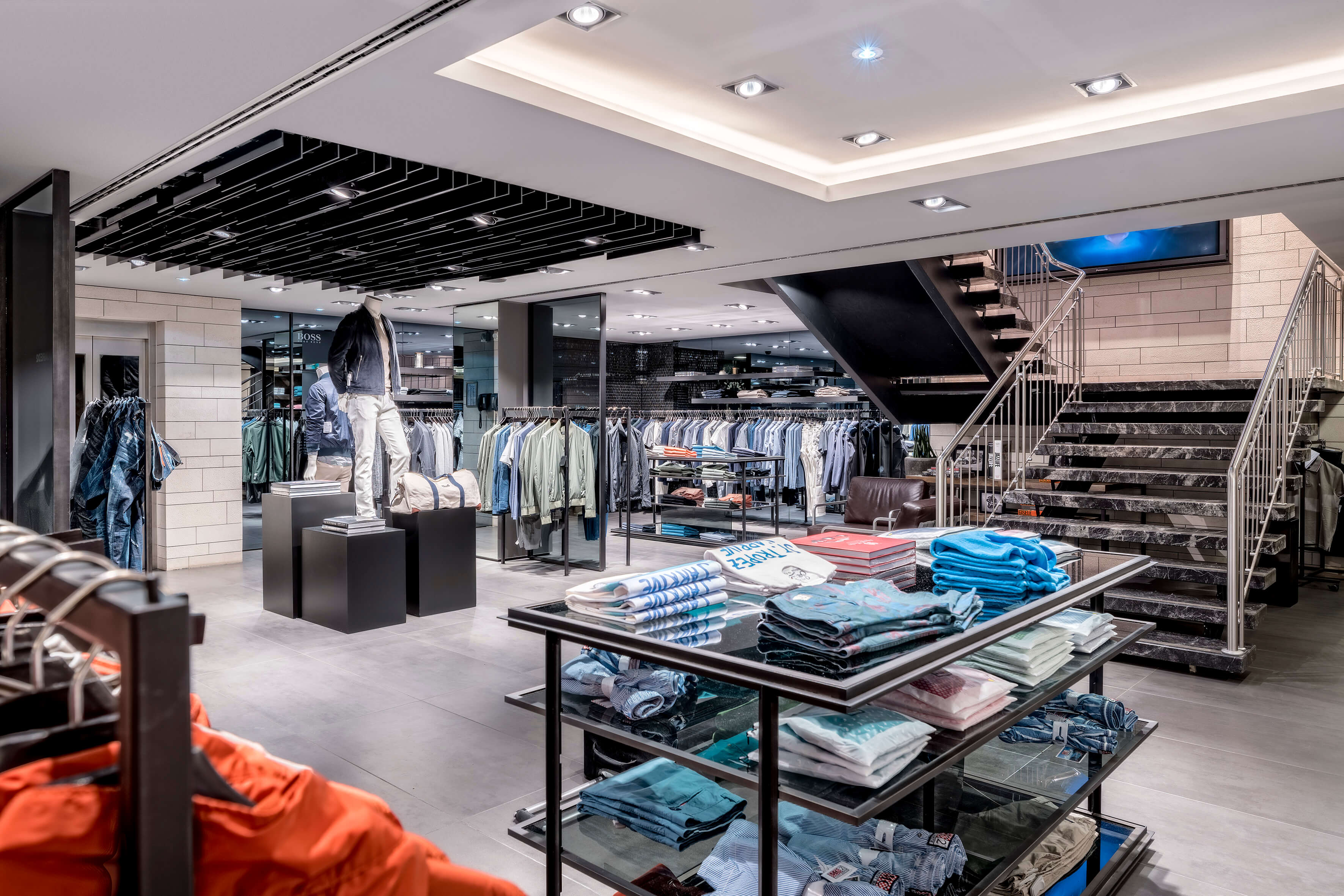 The luminaire modules are equipped with 3000 lumens and generate a clean, elegant atnosphere. The LED module "Efficient Colour" ensures excellent colour rendition.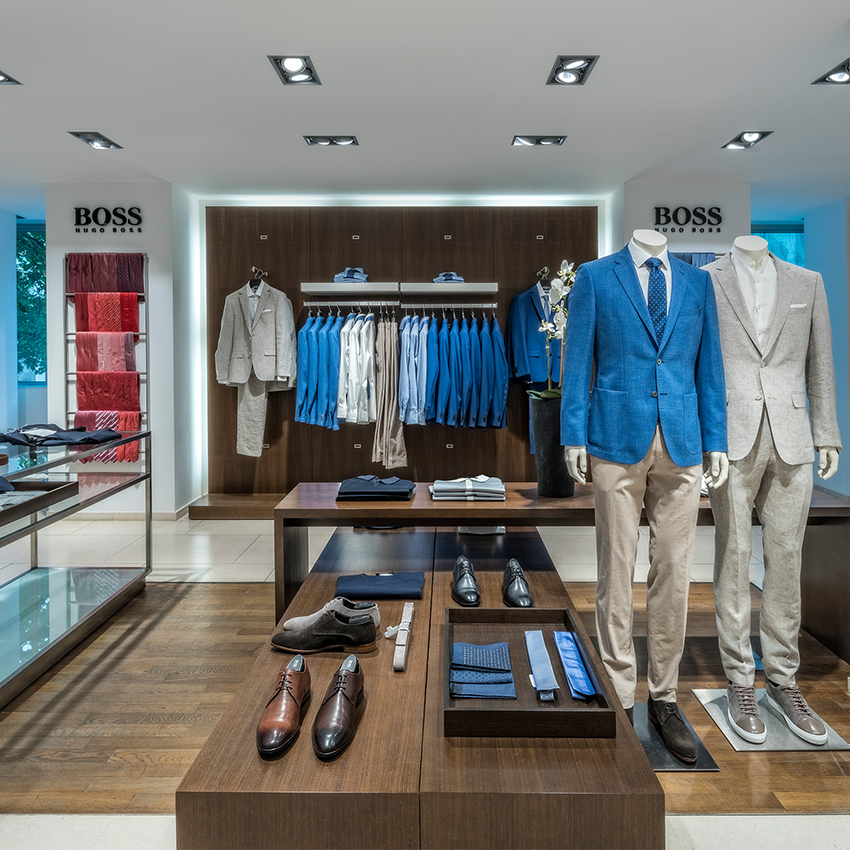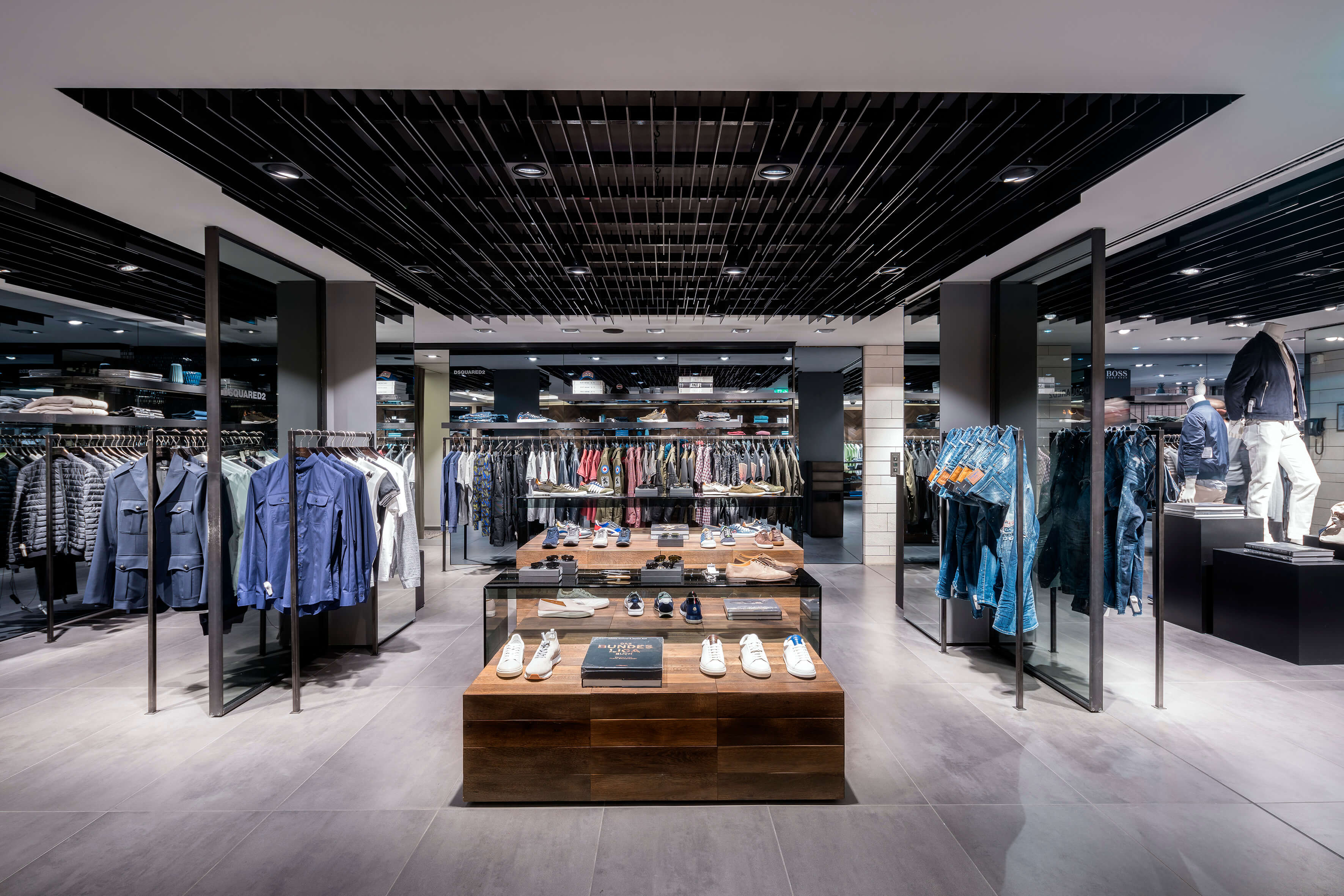 The lighting system of the men's fashion store impressively sets the scenes for the independent fashion realms on all floors.
Address
Oktalite Lichttechnik GmbH
Mathias-Brüggen-Straße 73
50829 Cologne
Germany