High-quality brandname clothing from well-known suppliers - that is what Hellner Moden in Westerland on the island of Sylt stands for
In the course of comprehensive renovation, the owner Karl Max Hellner decided in favour of an ultramodern LED lighting system from Oktalite. What was important for him was a warm atmosphere reflecting life on Sylt.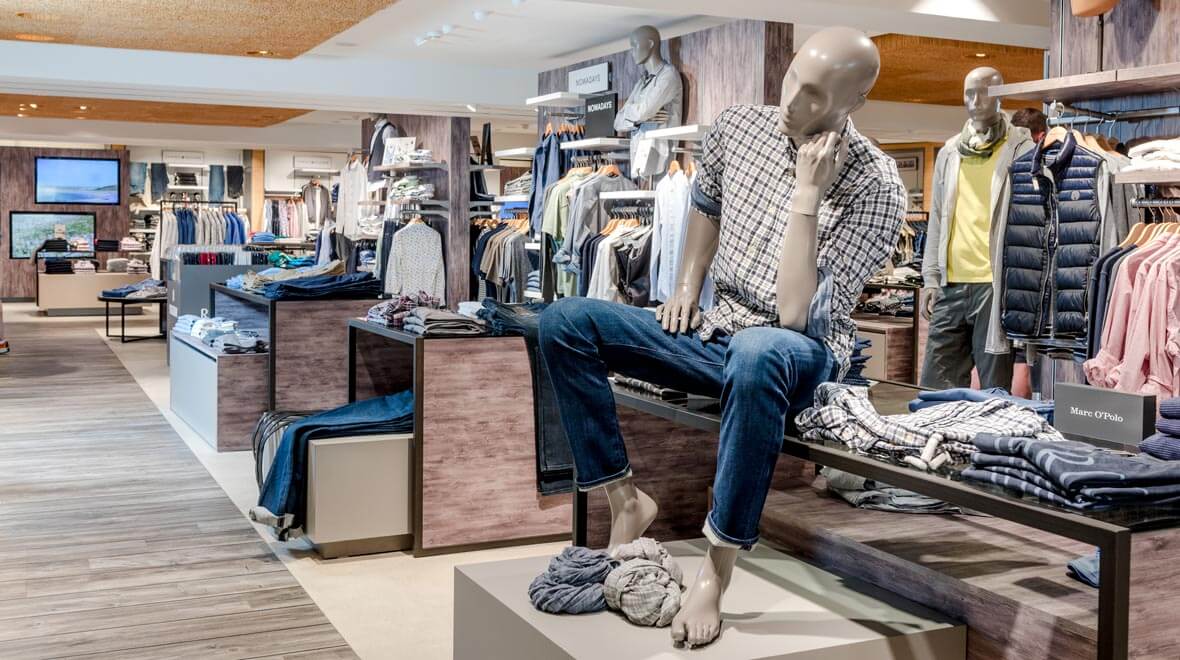 The interior design concentrates very much on the island flair: reeds are integrated into the ceiling design, the passage through the fashion store is a wooden walkway and the floor is kept in a sand look. Visitors discover beach chair wickerwork on the walls and wave-shaped porches.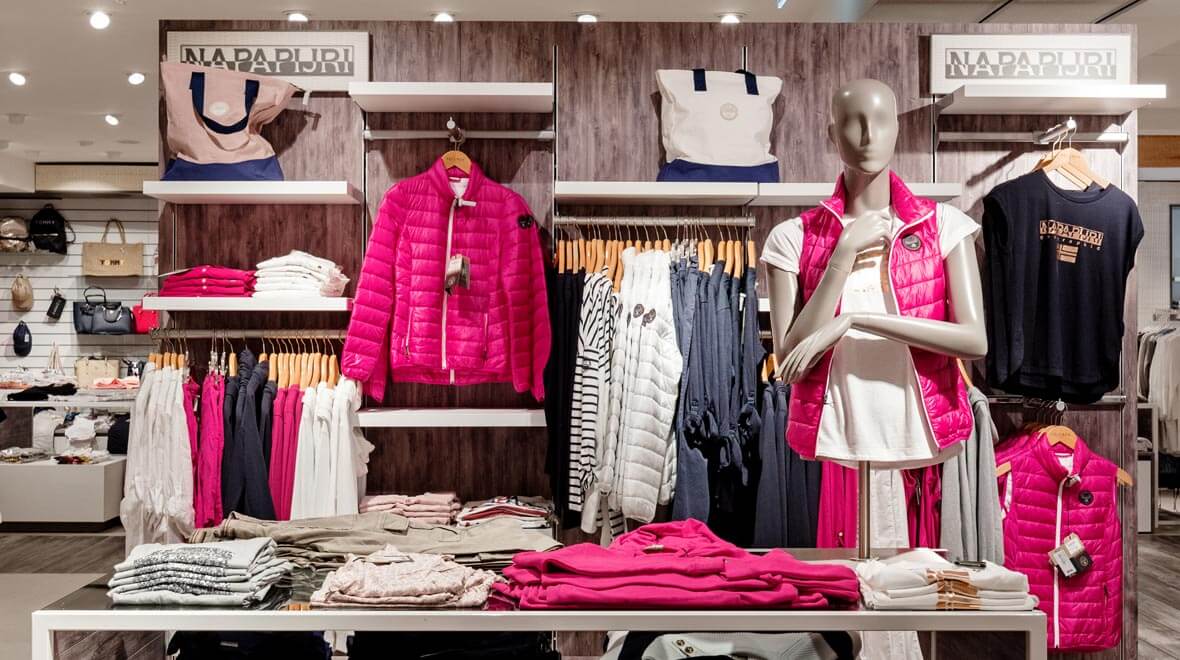 The LED module Best Colour, with its colour rendering index of more than 90, here ensures impressive colour authenticity.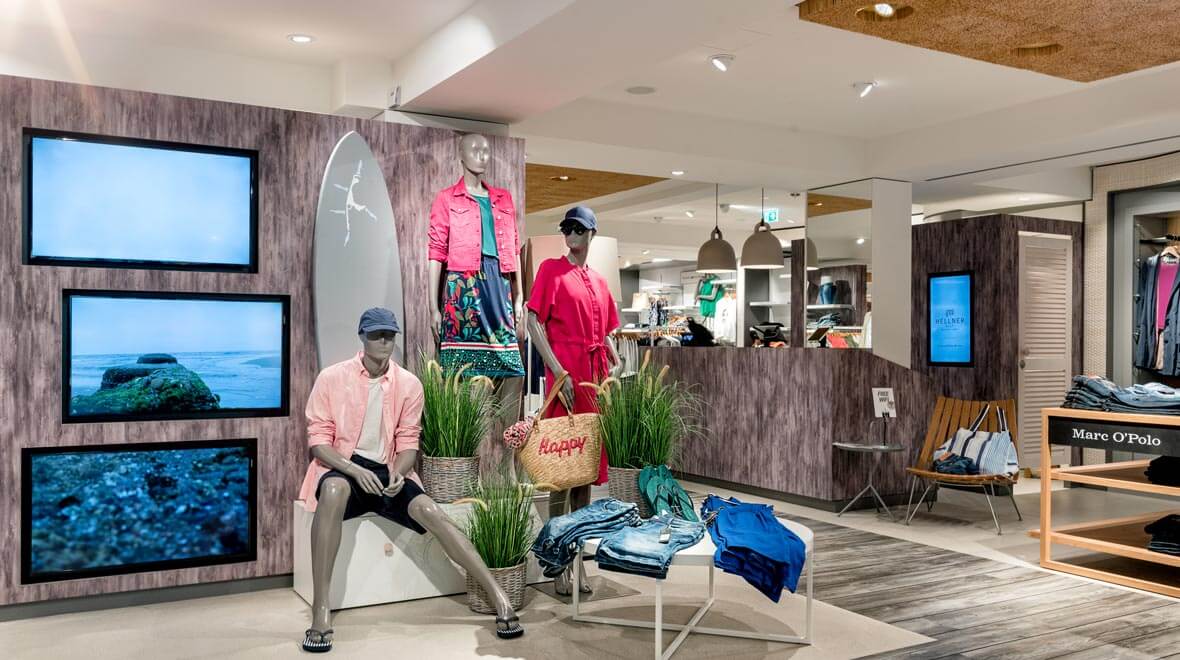 Images and videos of Sylt and the sound of waves and seagulls round off the comprehensive concept. For that, Hellner Moden received the "Store of the Year 2016" award in the area of fashion from the German Retail Association.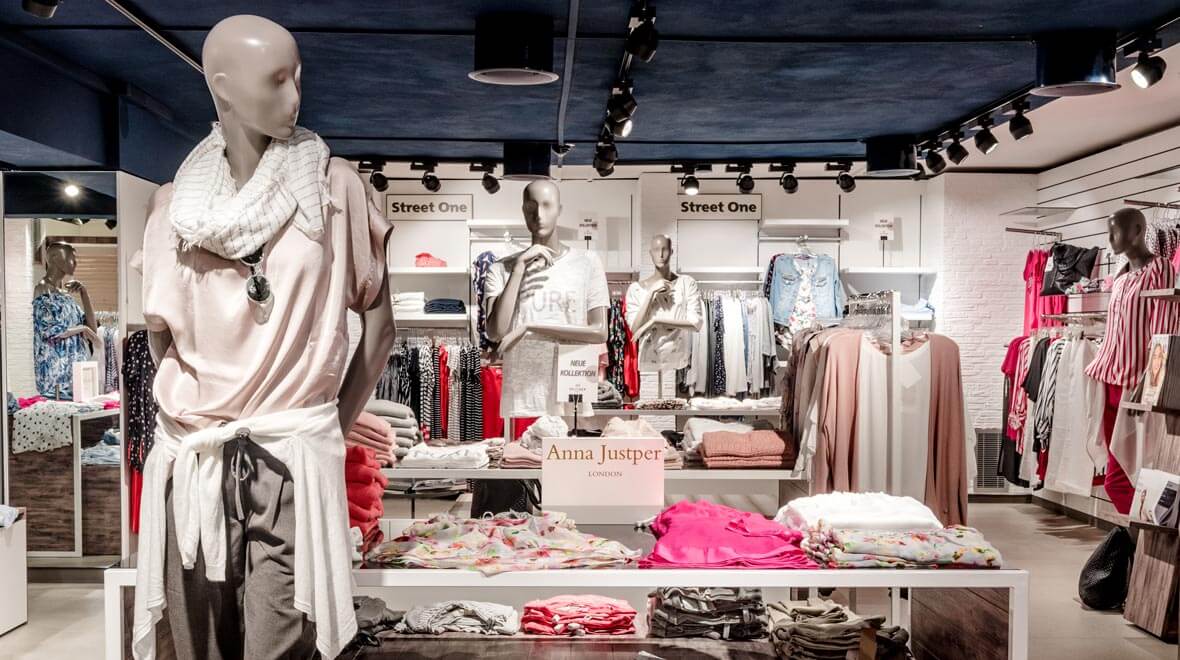 In order to set the scene perfectly for the unique interior decoration, the choice for the 1000 square metre large sales area fell on the LED spotlights QUIRA and TARO MINI.
As a highlight, a DALI controlled lighting management system is used. The lighting scenarios in the six display windows on two levels of the fashion store attract inquisitive gazes already from a long way off. Hence the display windows become a customer magnet.
Address
Oktalite Lichttechnik GmbH
Mathias-Brüggen-Straße 73
50829 Cologne
Germany