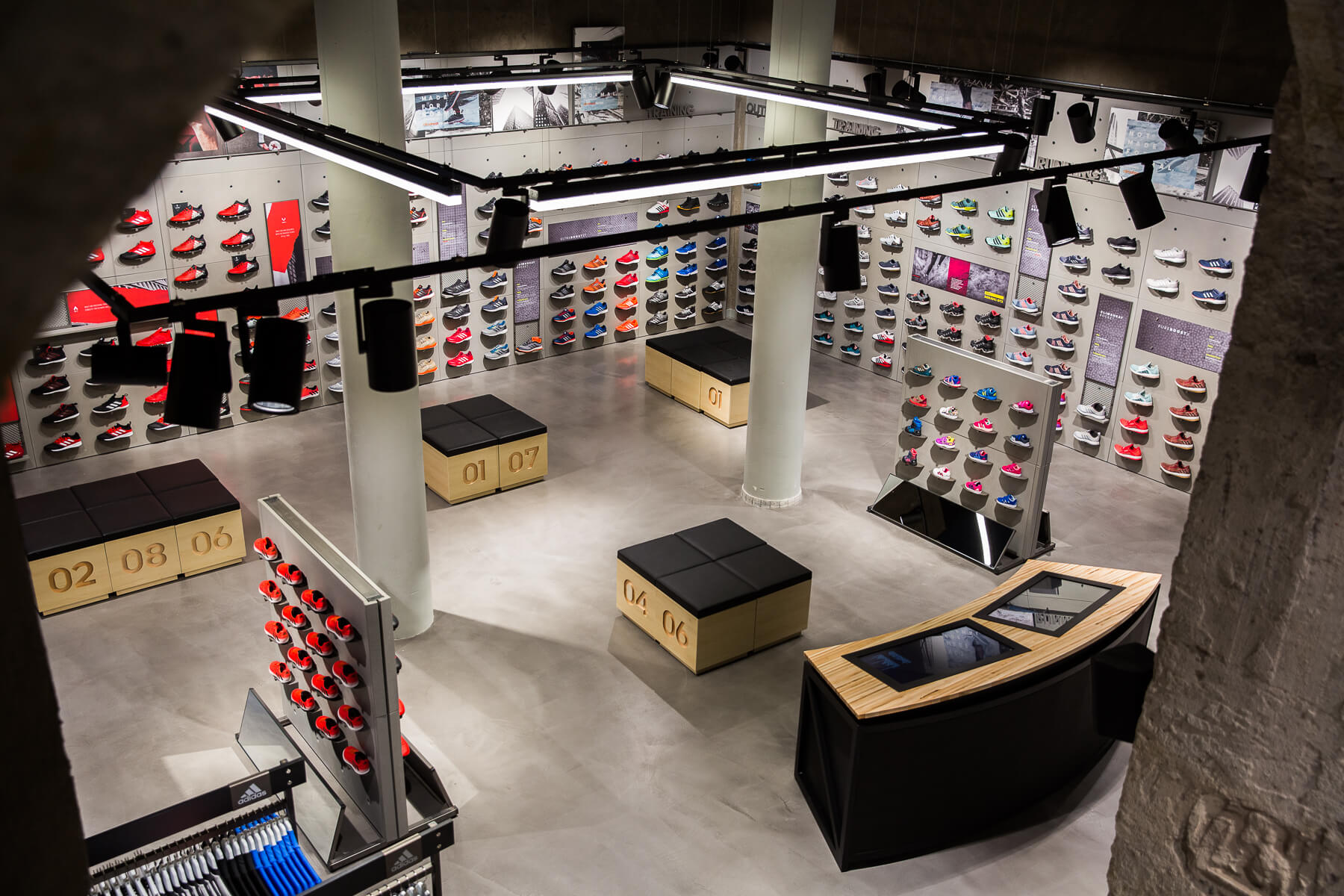 Over a sales area of 780 square metres CANILO at a ceiling height of 3 metres and CANILO PLUS at a ceiling height of 5 metres ensure a high-quality and atmospheric ambiance.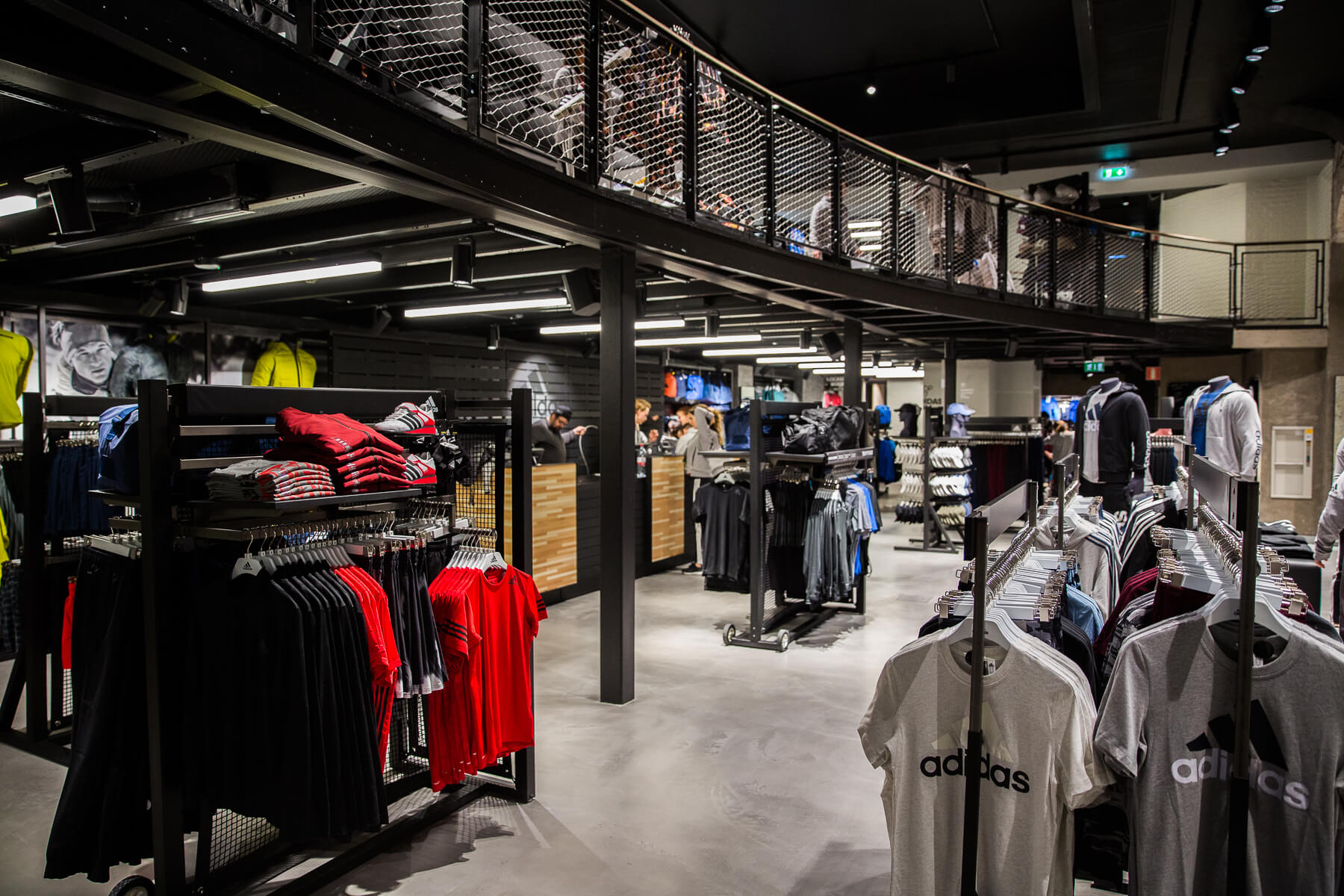 The track-mounted E-Line OTR was specially produced for Adidas. As a square shape it forms a special design element. In the entrance area, on the other hand, it follows the room architecture radially.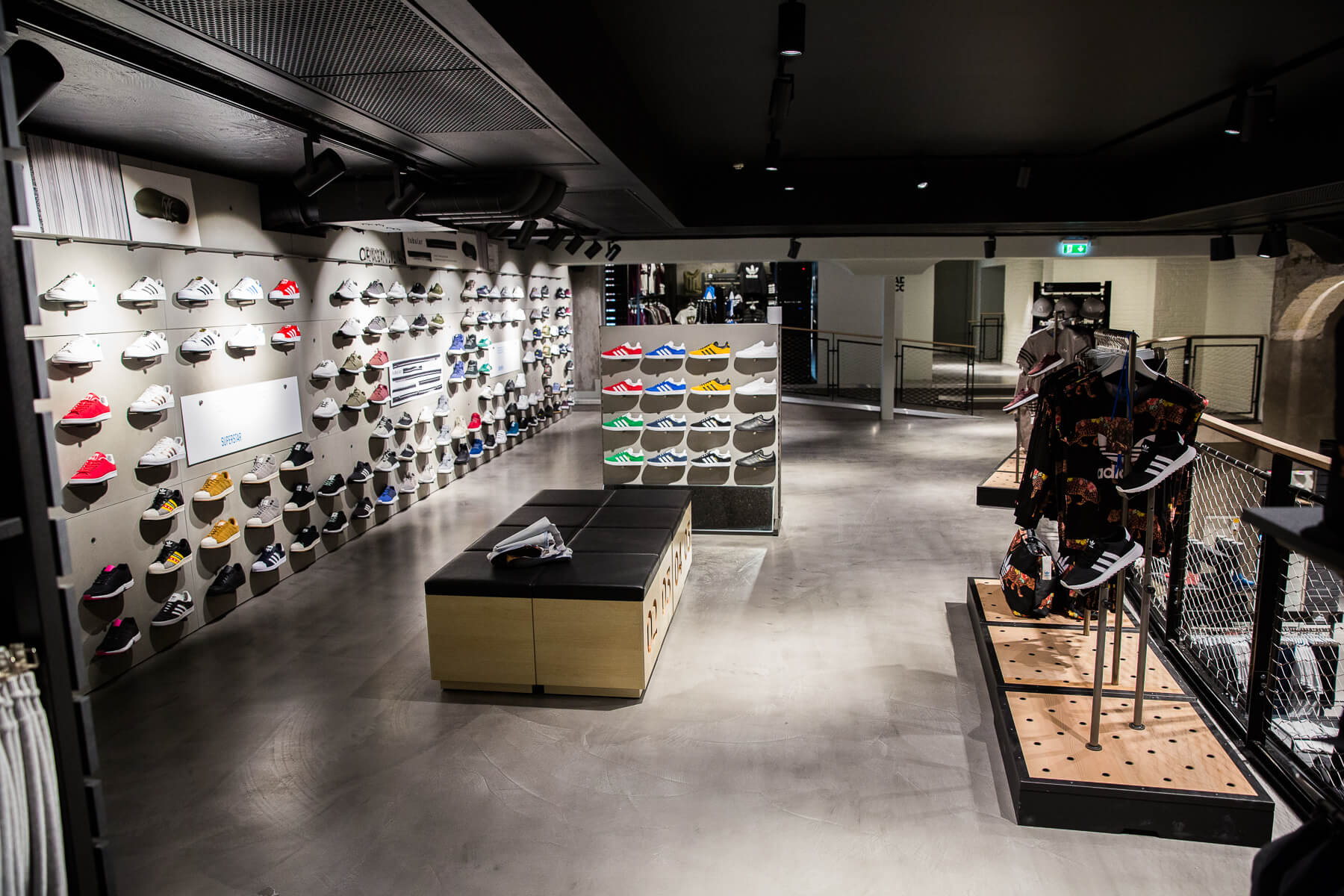 Despite the big differences in ceiling height brought about by a gallery inserted it was possible to achieve the same lighting quality at both levels.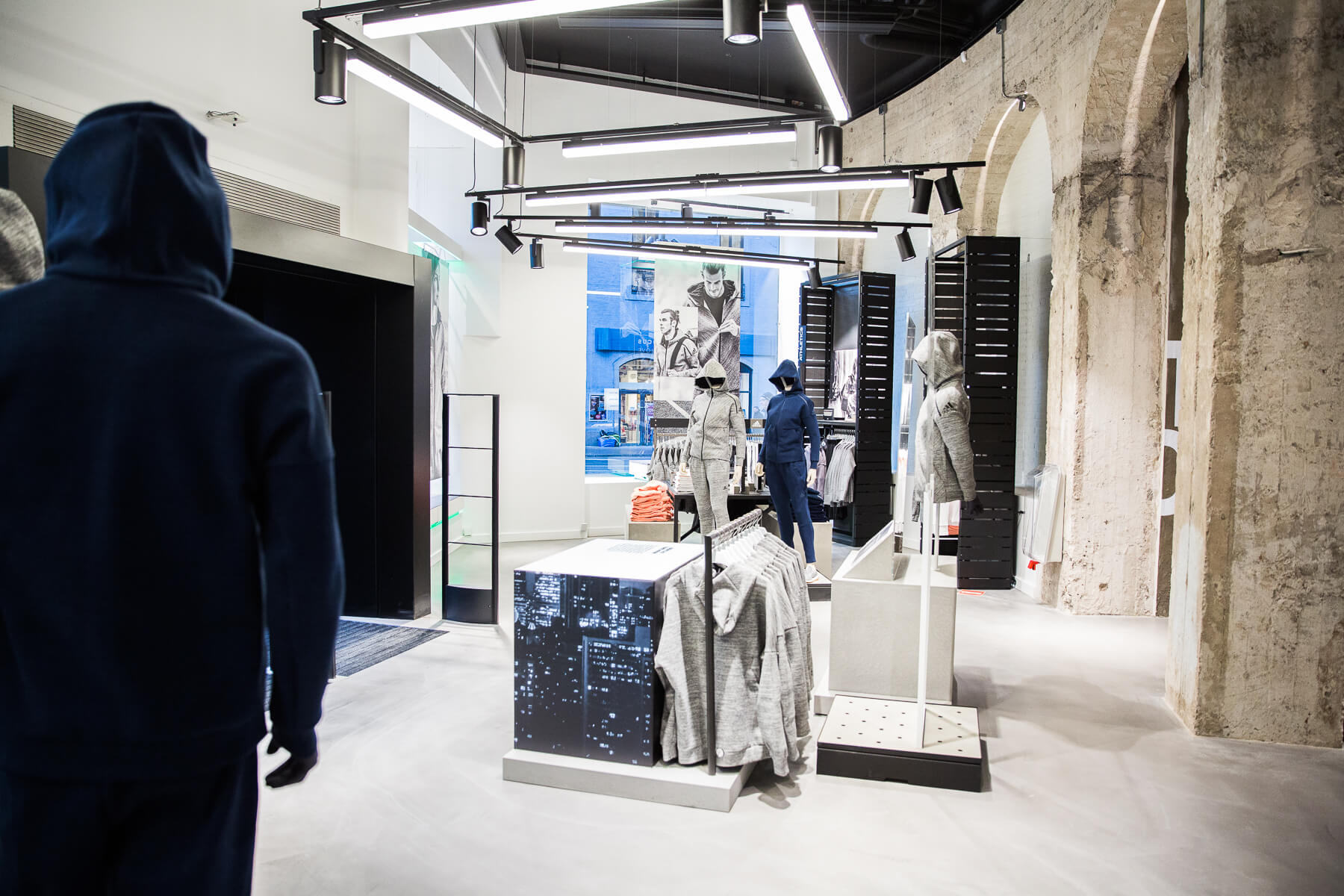 A further challenge for lighting design was the strong contrasts: black and white dominate the room and it was necessary to bring this colour scheme into harmony with the lighting design.
Address
Oktalite Lichttechnik GmbH
Mathias-Brüggen-Straße 73
50829 Cologne
Germany