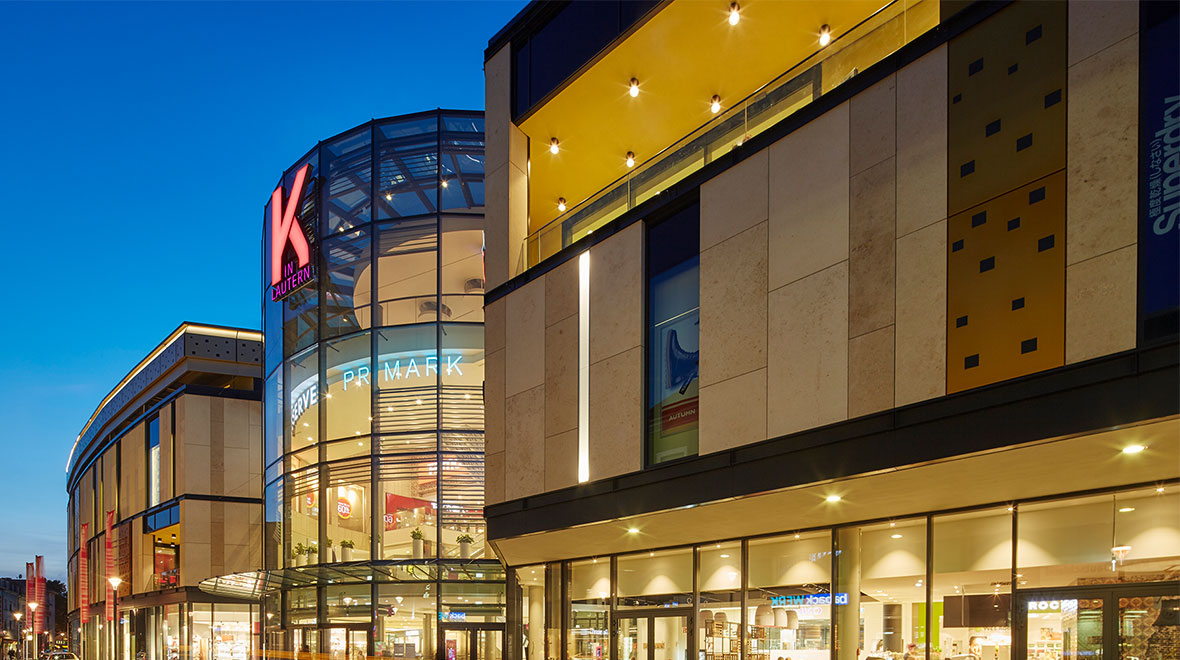 With the spacious architecture over four levels, it is a central meeting place in the city and, with its many restaurants and cafés, it invites people to linger a while.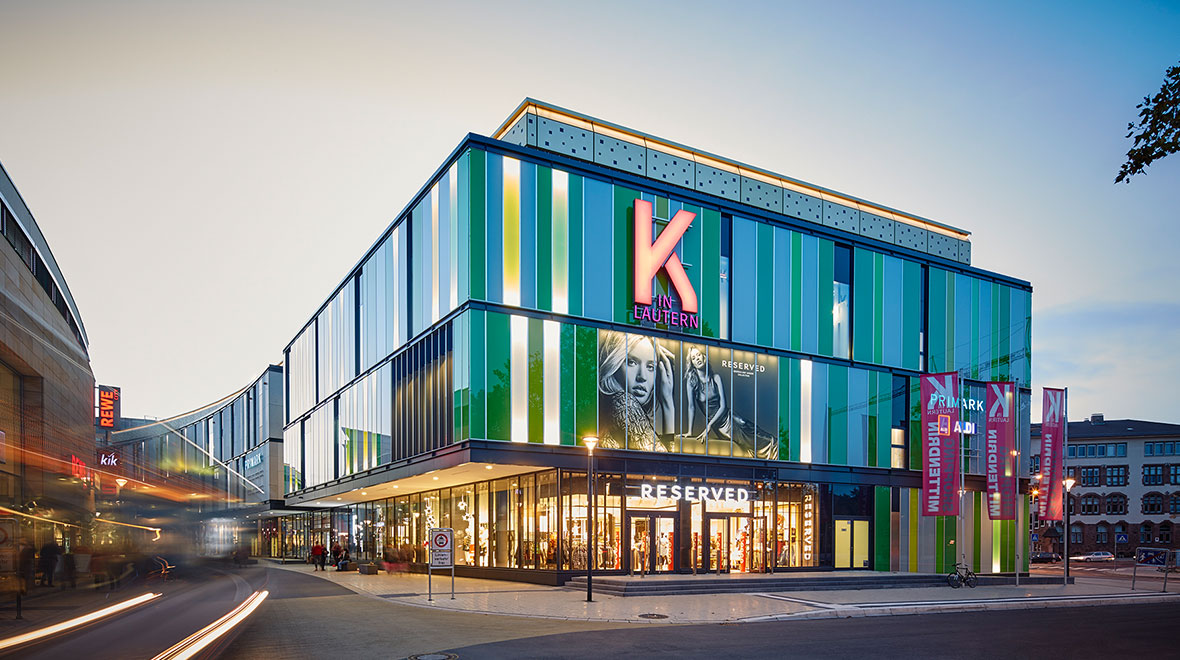 Besides the general lighting, LED light lines, large surface luminaires and luminous cubes ensure a loosened-up structure that appeals to the eye. One particular eyecatcher is, moreover, the facade lighting: a light line running round below the roof edge emphasises the contours of the elongated building. Moreover, the facade is backlit by LED lines behind vertical glass elements in various shades of green.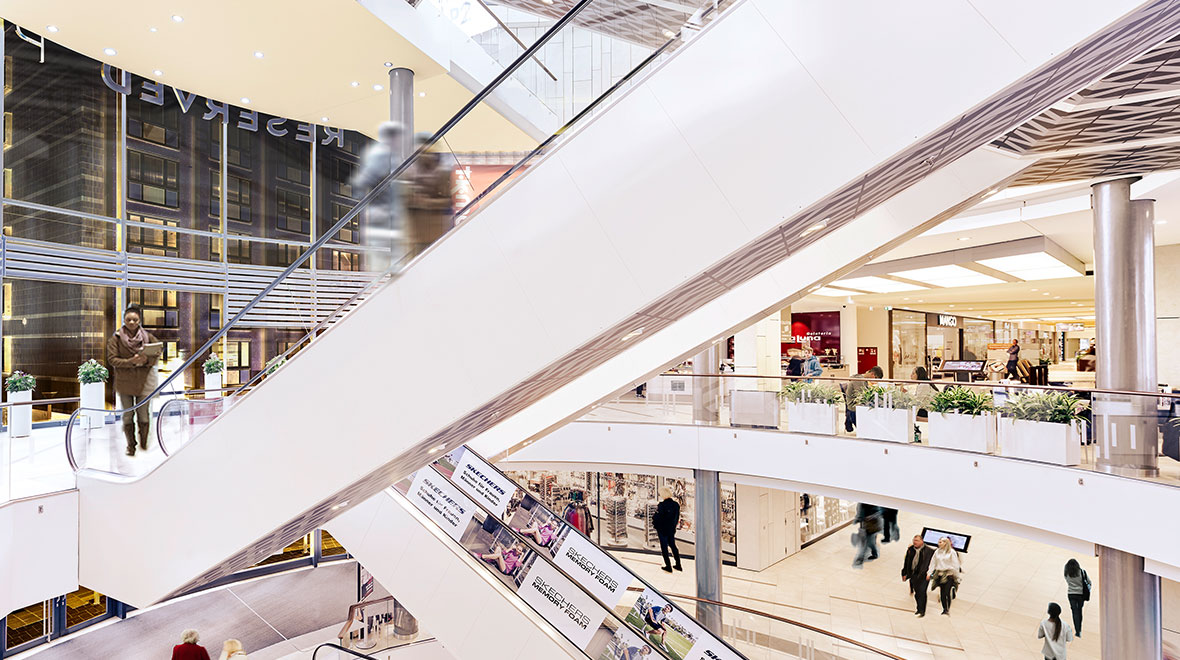 As the general contractor, Oktalite took on the management of the project. The customer therefore had the advantage of having only one contact for the whole lighting system. Customised specially designed luminaires were developed, sampled and approved together with ECE's architects. Oktalite was also responsible for the installation of the luminaires on the spot.
The lighting concept developed by ECE Projektmanagement GmbH supports the architecture in the staircases and corridors, helps to show the way and supplements the daylight. In the process, daylight and time-controlled luminaires are used which adapt the colour temperature to the human biorhythm and in that way contribute to the feel-good atmosphere.
Address
Oktalite Lichttechnik GmbH
Mathias-Brüggen-Straße 73
50829 Cologne
Germany