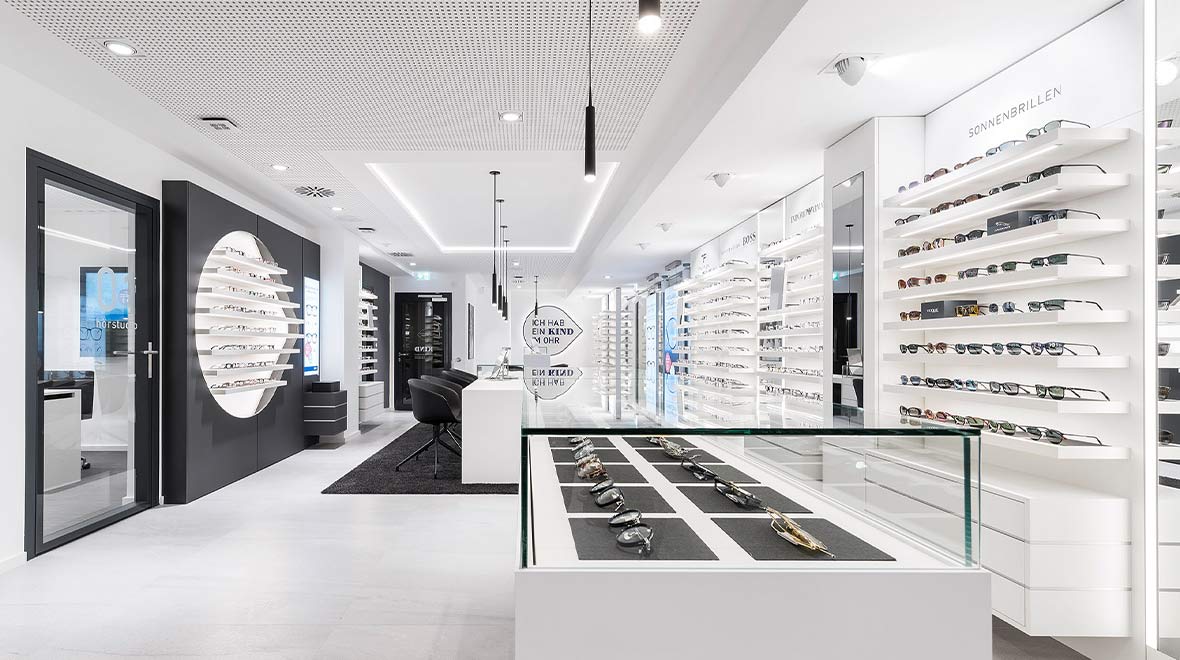 The concept for the larger cities: white stone floors instead of warm-toned oak as the floor covering. White, anthracite, and a touch of blue determine KIND's brand tonality here. Our natural light colour Efficient White lifts the freshness look on two floors and about 400 m² at its best.

"The new freshness and clarity are fun and give customers an emotional kick. Architecture and lighting combine in an optimum manner. Since: EVERYTHING revolves around clarity when you see and hear. That is brand communication at a high level."
Ansgar Hellmich, Head of Architecture & FM, KIND Hörgeräte GmbH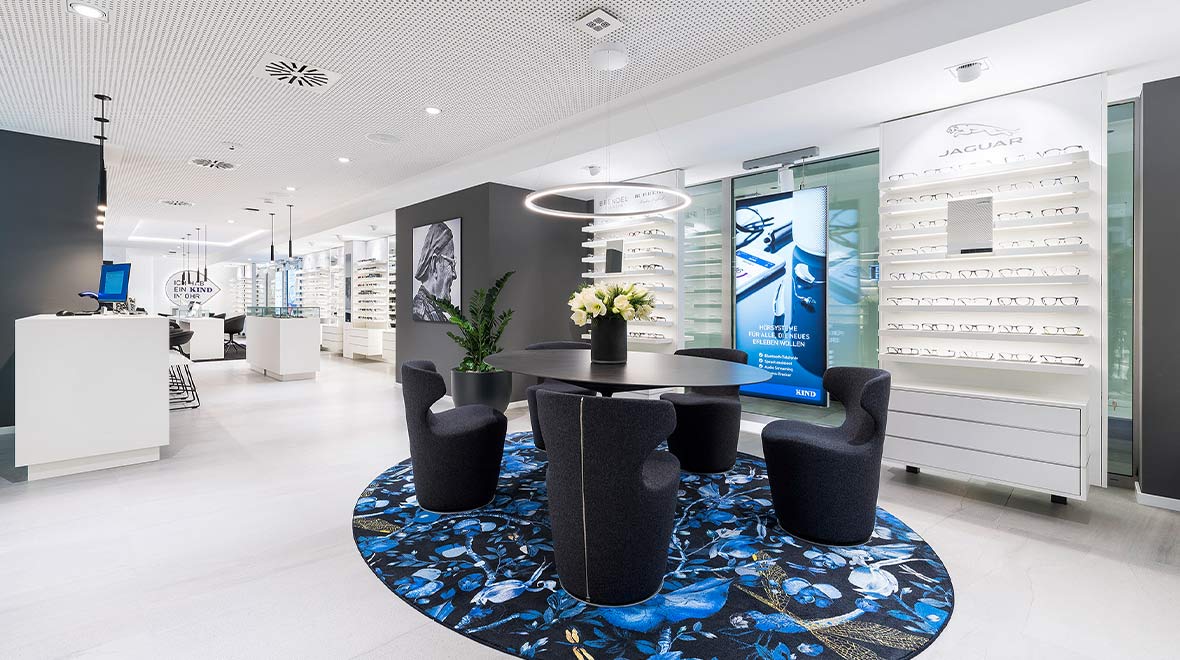 Overall, the lighting, and shop fitting of the flagship stores emphasise the vertical presentation areas more strongly. The labels and holders hence have a better effect. A special design takes care of masterly accentuation in this case: SISTEMA was provided with an extra wide swivelling luminaire head in order to develop every nuance of the filigree products.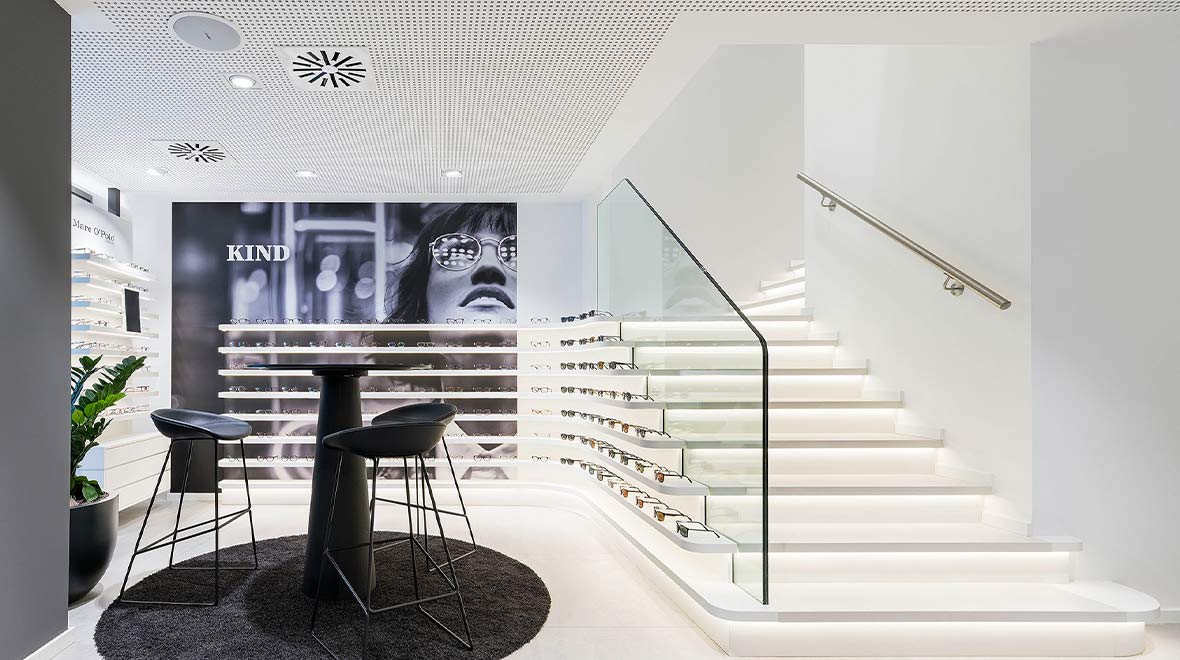 With so much style, ceiling lighting with a completely restrained layout is needed. We have therefore decided in favour of white spotlights instead of silver ones. The concentration on what is essential in the store requires, all in all, a lighting concept that gives priority to the quality of the light over an eye-catching luminaire design.
Sheer orientation: the black and white aesthetics were taken to extremes at the customer advice points. The dark carpet becomes the focus during the talks with the customers. The unusual ceiling design with a projection and a backlit cove attracts gazes to itself from far away.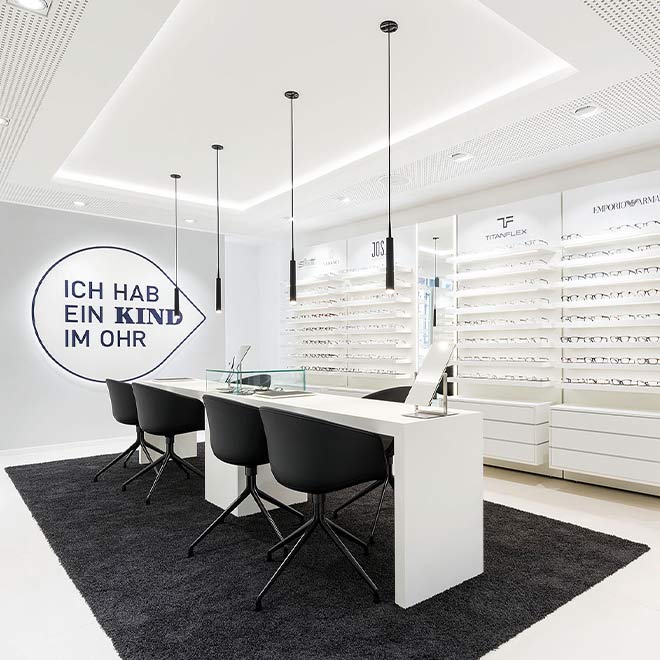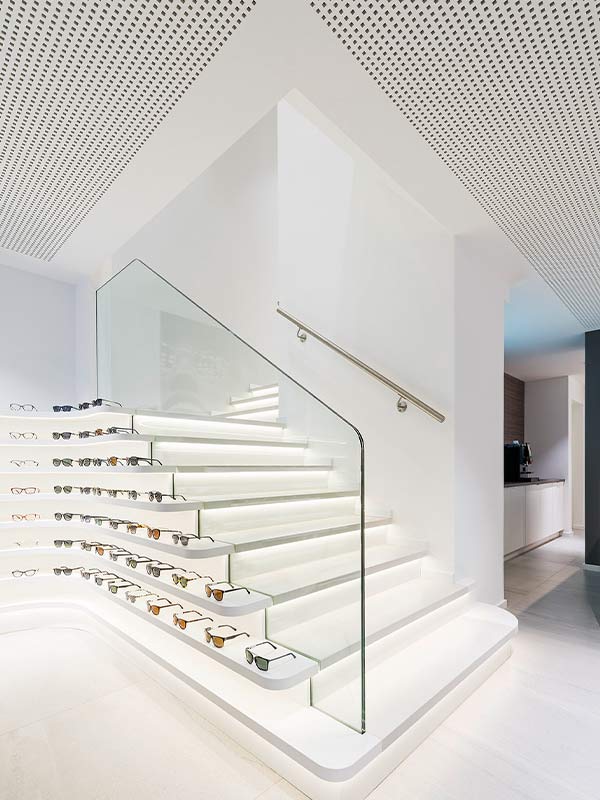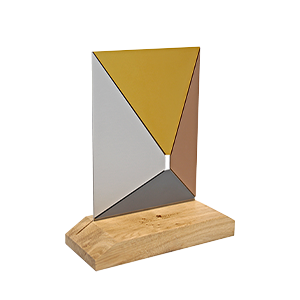 Praiseworthy: the KIND city look takes the lead in retail in its ultramodern overall design and radiance. No wonder that the flagship store in Hanover was nominated as Shop of the Year 2019 by HDE and has been nominated in the final round for the Euroshop Retail Design Award 2020.
Address
Oktalite Lichttechnik GmbH
Mathias-Brüggen-Straße 73
50829 Cologne
Germany