IKEA of the future lives sustainability
The IKEA branch in Kaarst is the world's first "More Sustainable Store": sustainability is the name of the concept that is implemented here in an exemplary way with natural materials, more greenery and lots of daylight – and a lighting system ideally coordinated with it.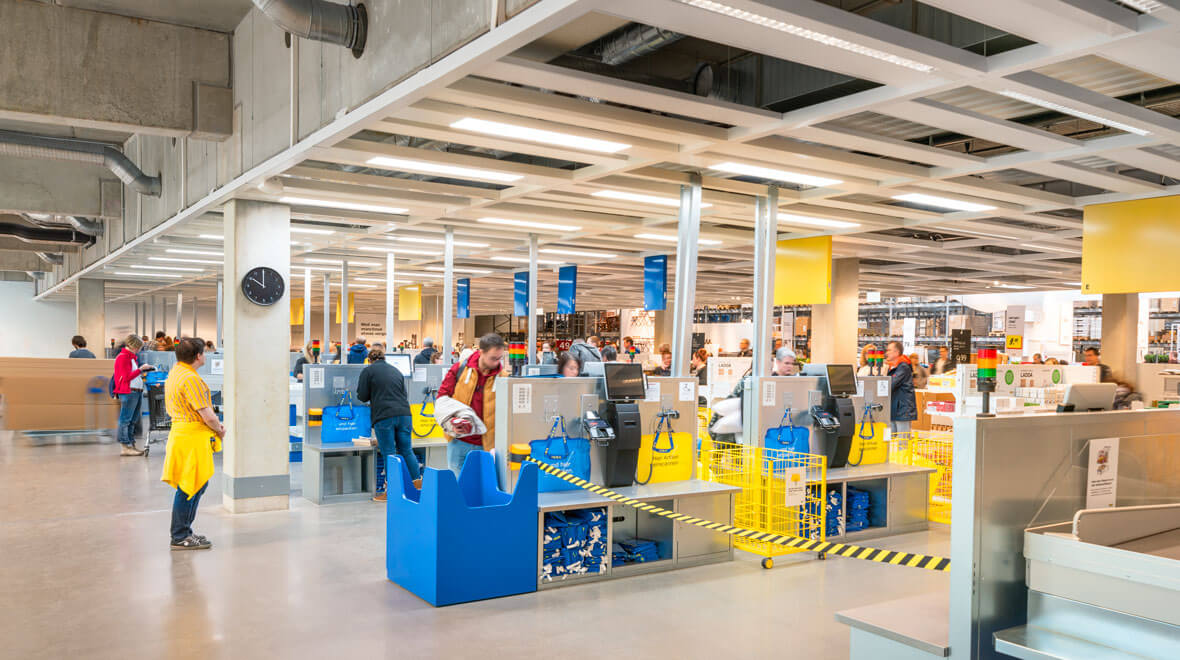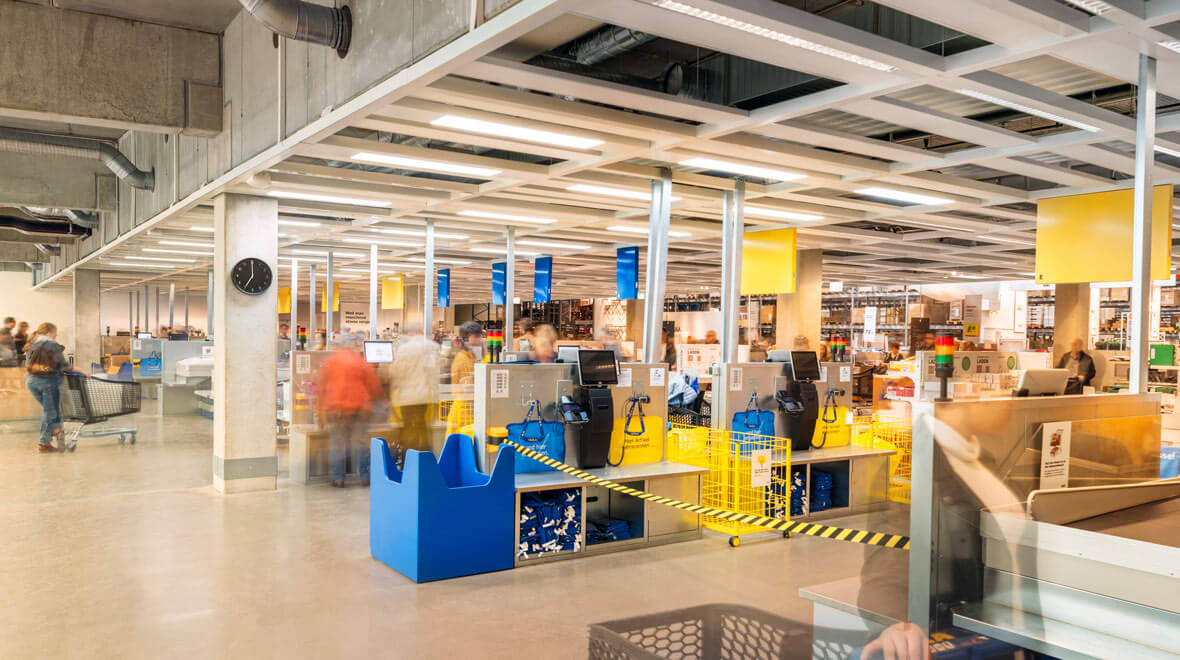 IKEA's strategy is: "PEOPLE AND PLANET POSITIVE". Human Centric Lighting as a daylight-dependent lighting control system plays a key role here. It is used preferentially in the checkout area where employees and customers spend a lot of time. The most natural form of artificial lighting was implemented with our Daylight Panels. They fit into the architecture in an optimum way, the lighting supports the biorhythm: inspiring in the morning, exciting and cooler at midday and more relaxing in the evening.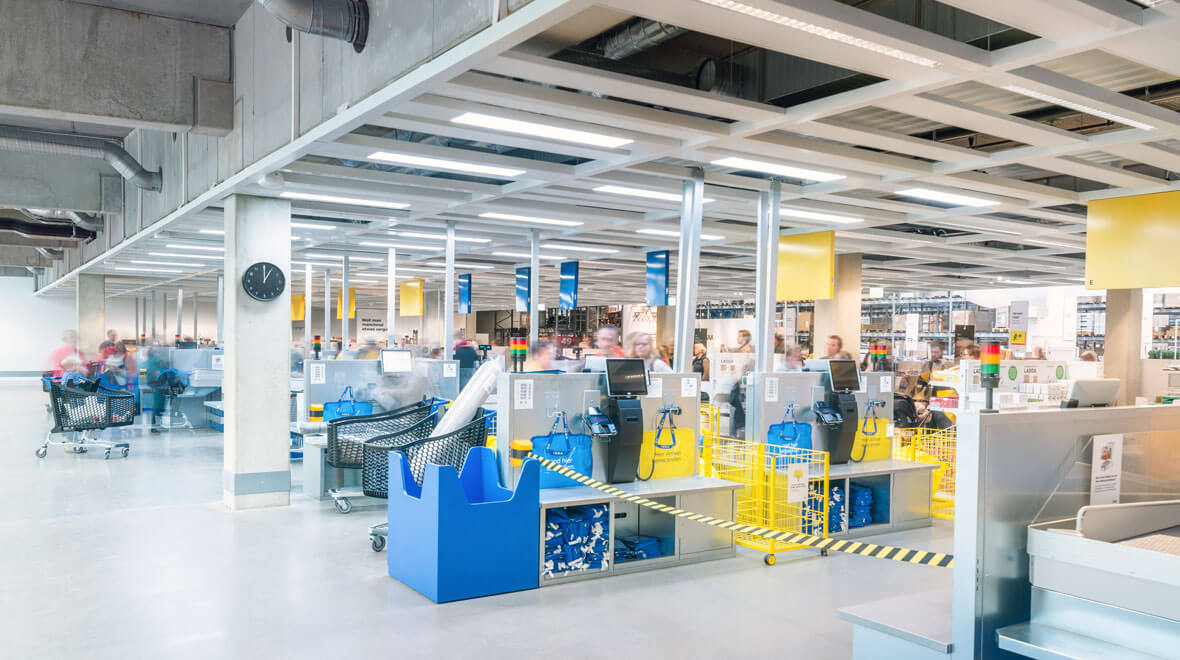 "Sustainability from the floor to the ceiling, from the materials used via the technologies to our customized lighting solutions – a genuine innovation in the field of stores."
Senad Iljaz, Key Account Management International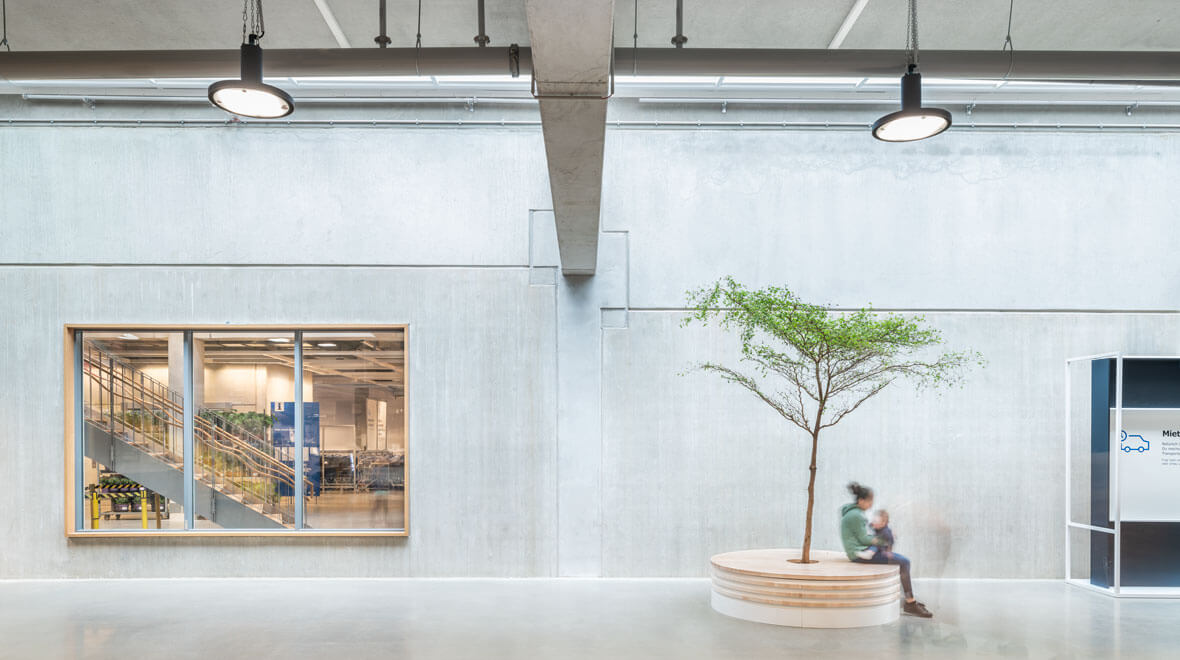 The human being at the centre: IKEA Kaarst offers areas in the new store in which a breathing space and conscious enjoyment in the middle of the new shopping landscape are involved. Responsible treatment of our Earth and nature is reflected in the design and the use of our technical lighting equipment including HCL lighting. The positive effects can also be observed daily in the IKEA "pilot house": the customers simply like to stay longer.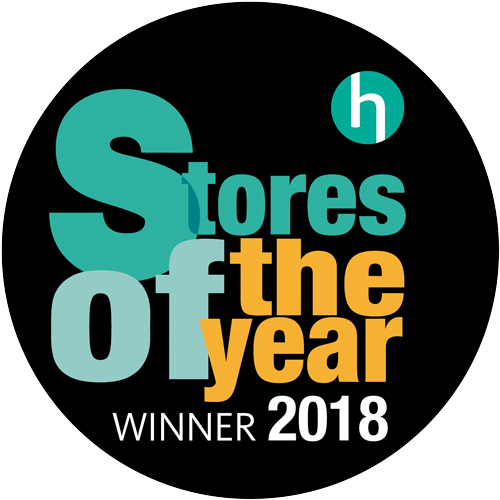 For the feel-good concept IKEA received an award from the German Retail Association (HDE) as "Store of the Year" in 2018.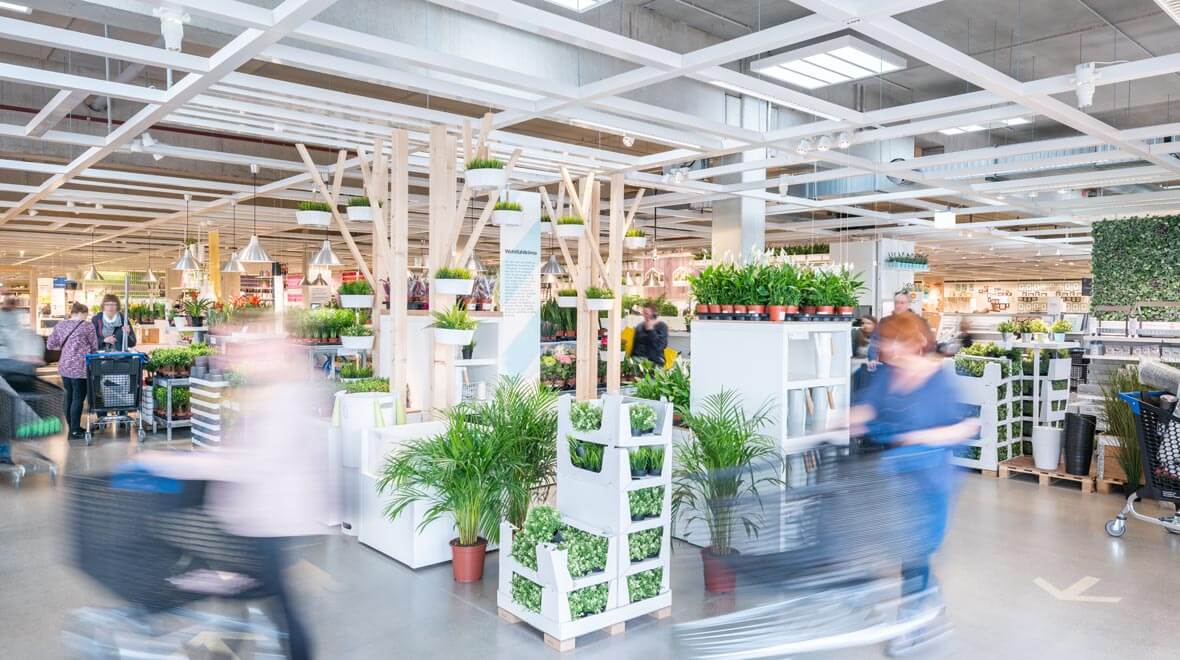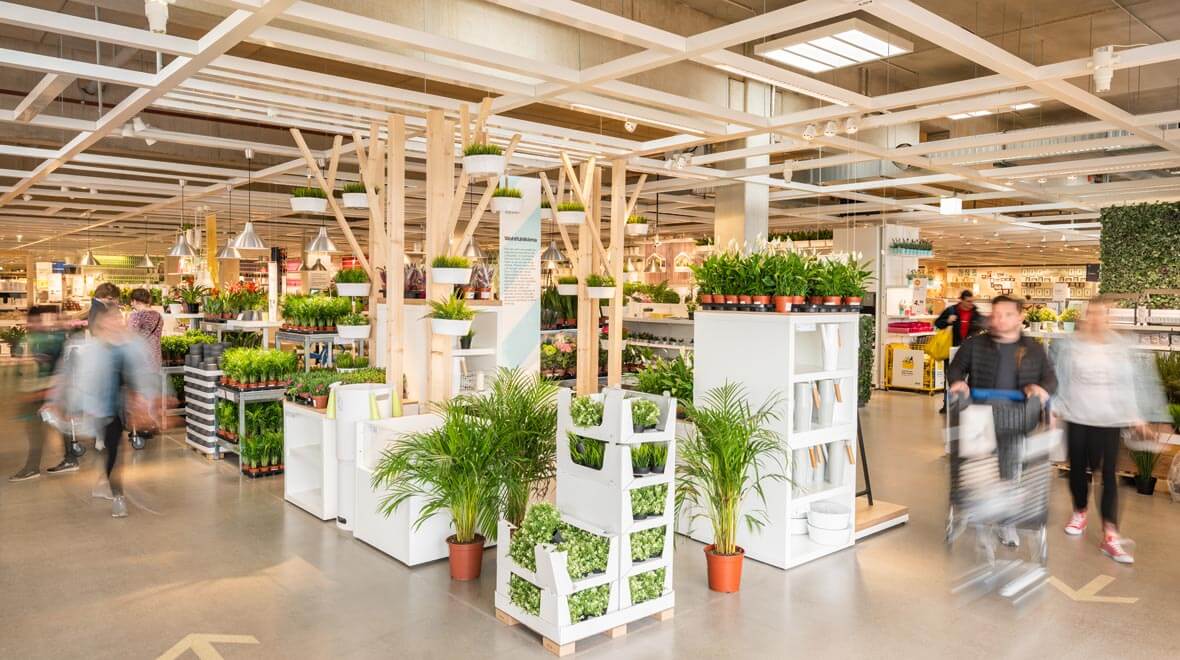 A natural feeling from morning till evening: to provide the popular IKEA plant area with a dynamic HCL lighting control system was the obvious thing to do in the case of this most sustainable furniture store in the world. The customers profit from the strong points of the HCL lighting concept and experience the nature theme more intensely than in the classic branches of the Swedish furniture company. This is ensured by effective Daylight Panels in a custom-built version. Through the imitation of outdoor lighting conditions over the day the flowers and plants are additionally perceived more authentically.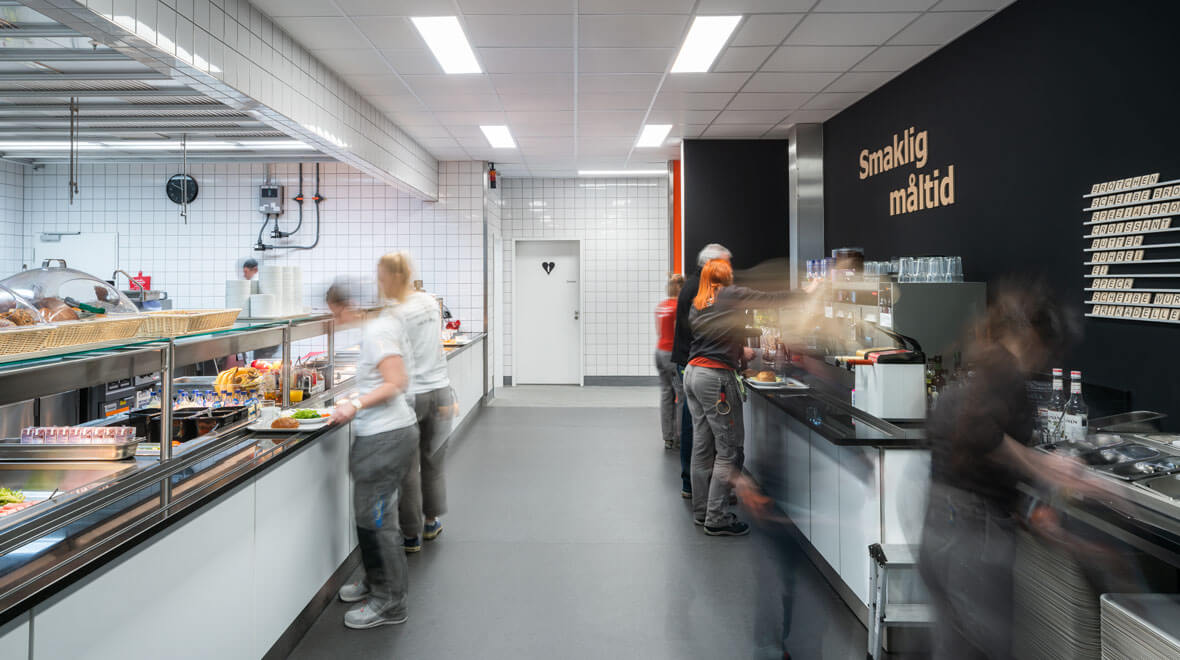 The ARIMO S luminaires from our TRILUX portfolio transform the employees' canteen into a place with an enormous potential for relaxation. The lighting designers here and in the kitchen area likewise use Human Centric Lighting as an innovative lighting control system with a demonstrably positive effect: the right light at the right time, atmospheric, biologically effective and energy-efficient in its effects is a central pillar of IKEA's sustainability concept. The human being is focused on, everywhere.
Address
Oktalite Lichttechnik GmbH
Mathias-Brüggen-Straße 73
50829 Cologne
Germany