Sustainability scores points
The electronics store Medimax is reinforcing the 3-Glocken-Center in Weinheim with TV and everyday technical equipment in the basement. A glare-free view of the products, good orientation and a savings potential for lighting are extremely important in the case of this shop without daylight.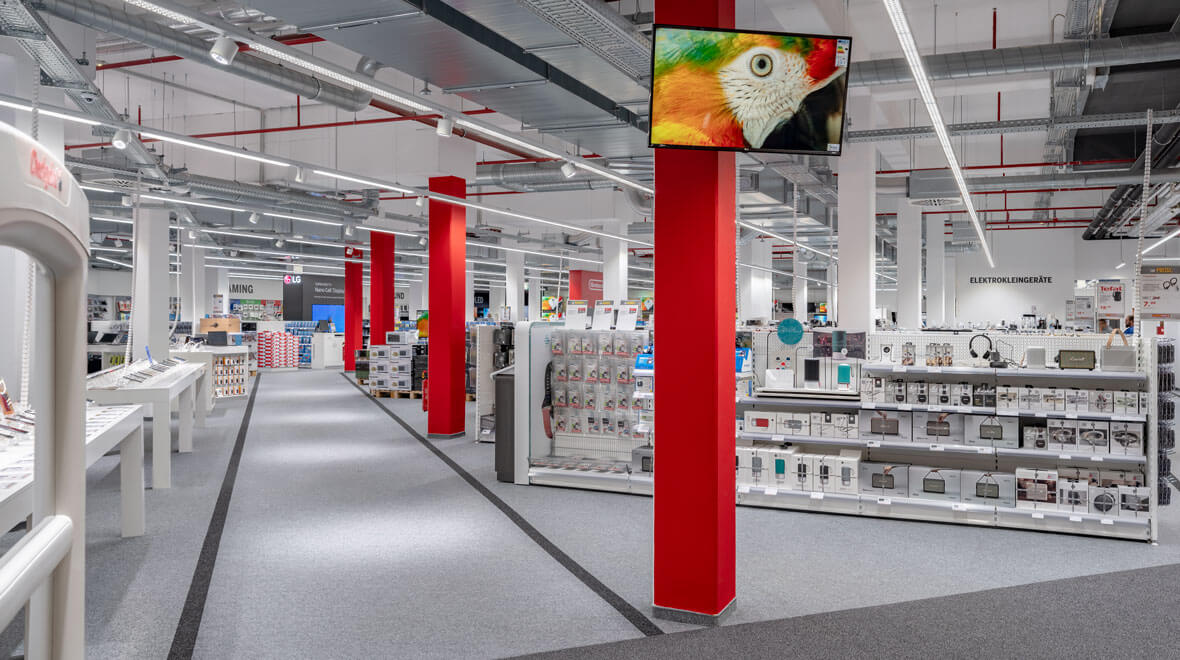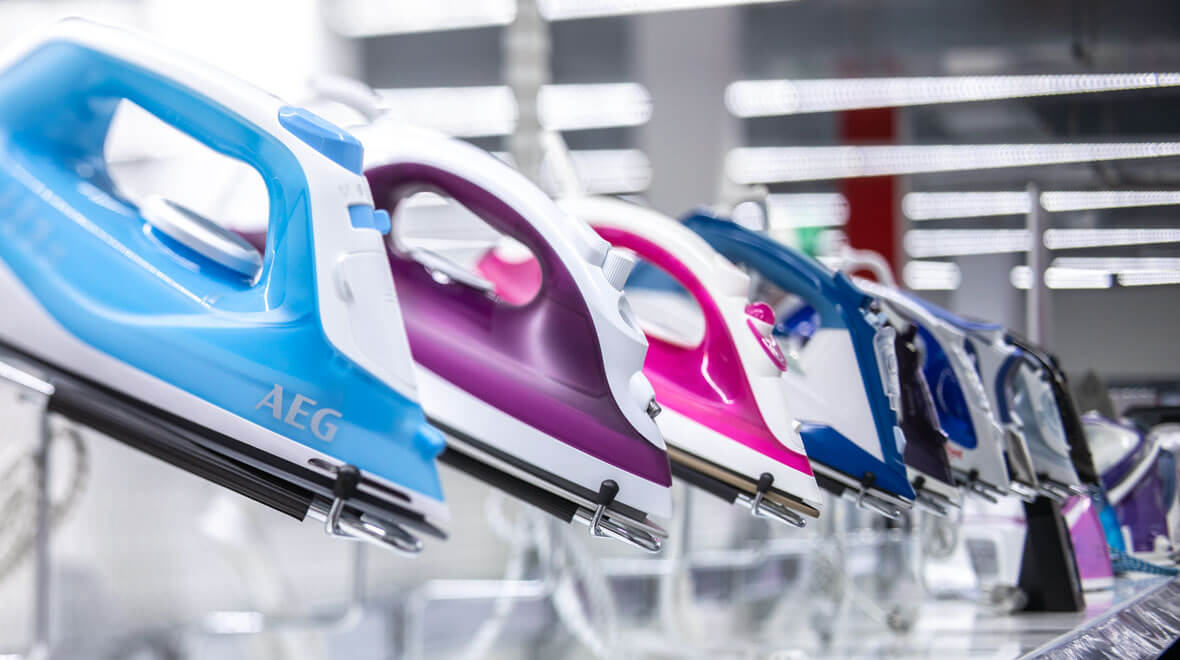 Accentuating technical equipment in detail, enlivening 1200 m² that have what is rather a cool atmosphere: both of these tasks are supported particularly effectively by LOBU with its special LED module for 6500 kelvins. The recessed directional spotlight focuses reliably; in the main aisle, with the help of light dots on the floor, it supports the routing system with its red columns.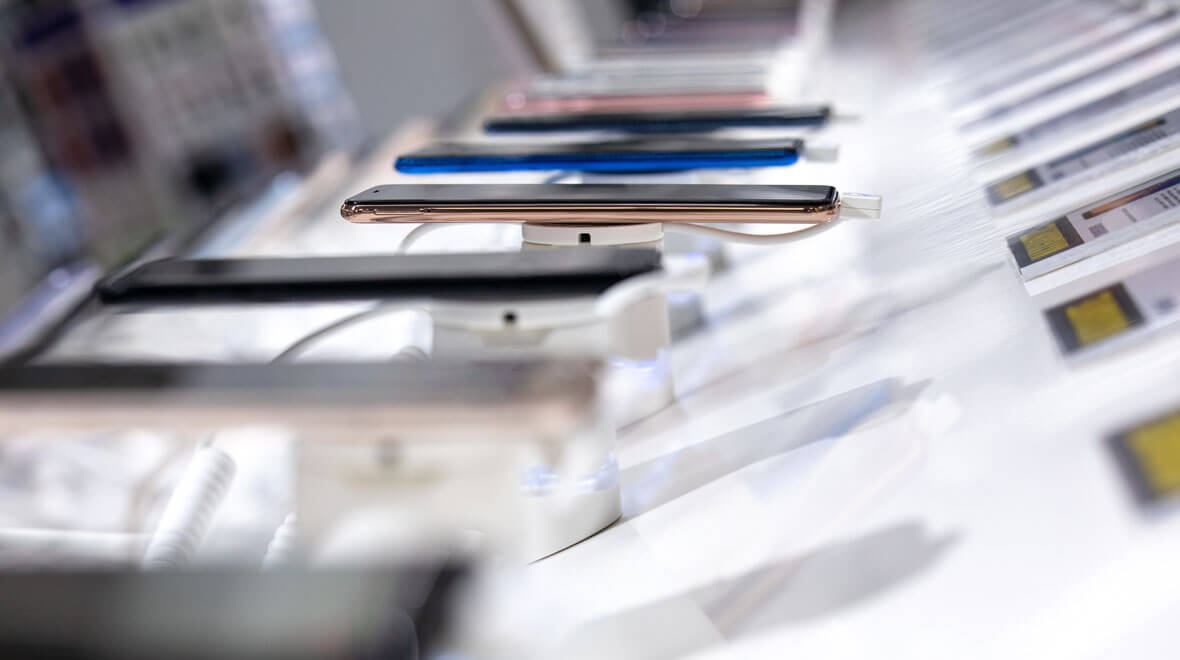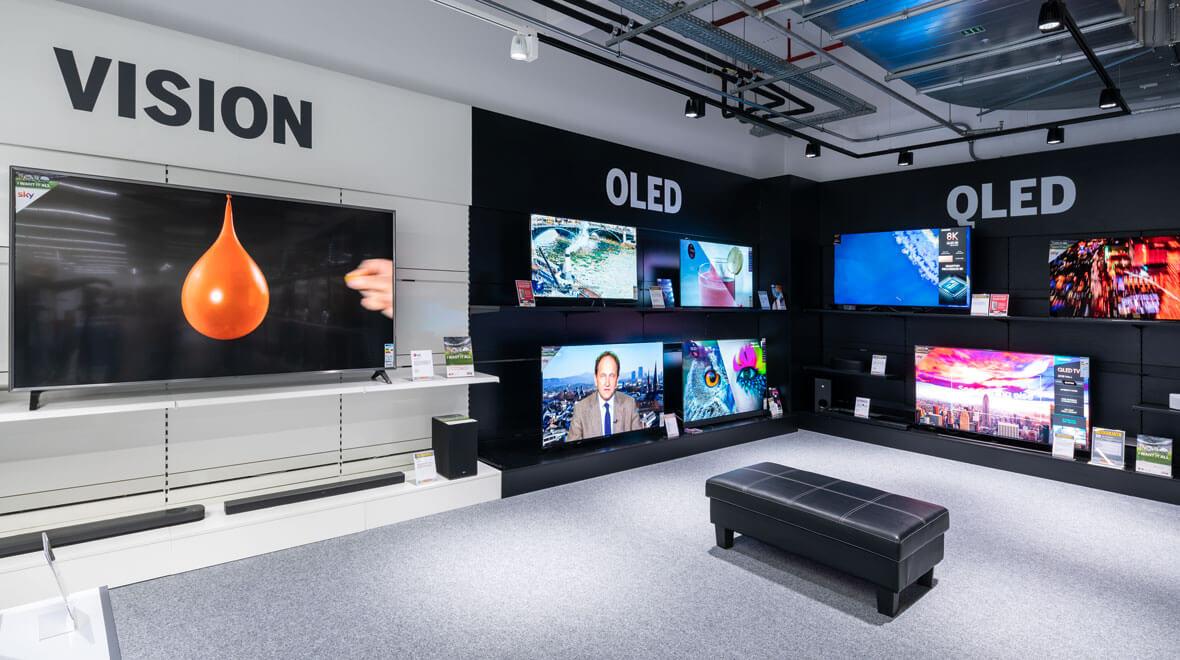 Luminaire colour adapted to the shopfitting concept: the high-quality TV sets with OLED technology were provided with a black rear wall. The power rail changed from white to black at the same time. B.LEE sets harmonious accents with its black housing.
"The clear, fresh light without reflections on the appliances is perceived by our customers and highly praised. And with 12.40 watts per m² the energy balance of the lighting system can be seen sustainably."
R. Hannemann, Managing Director Medimax Weinheim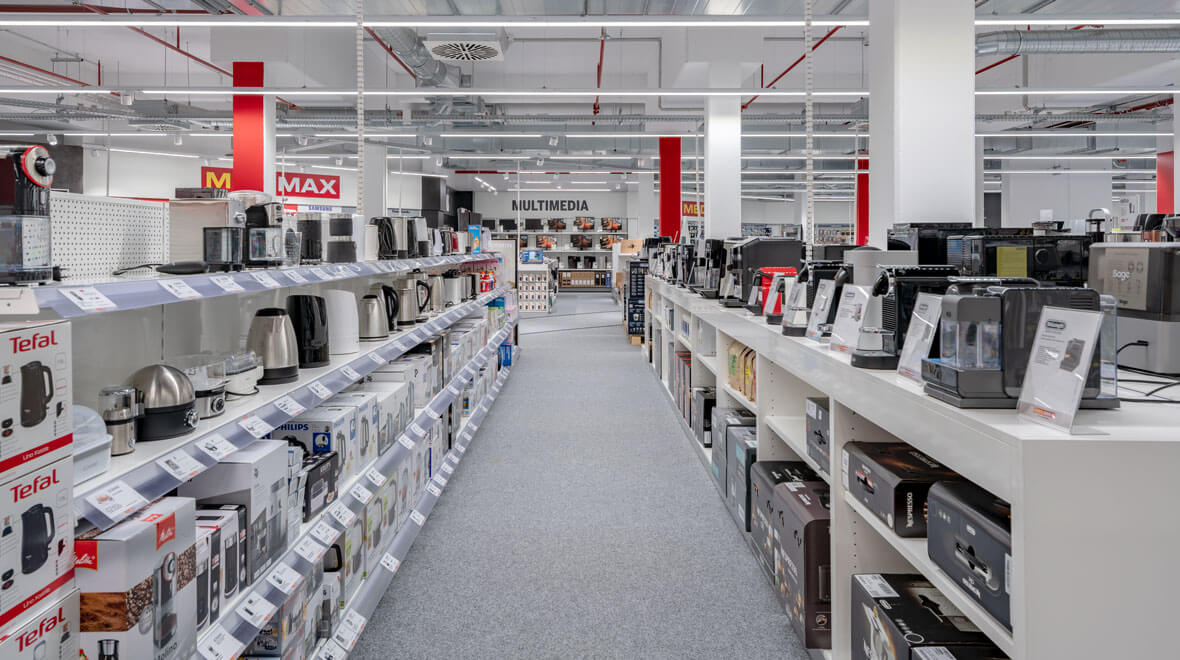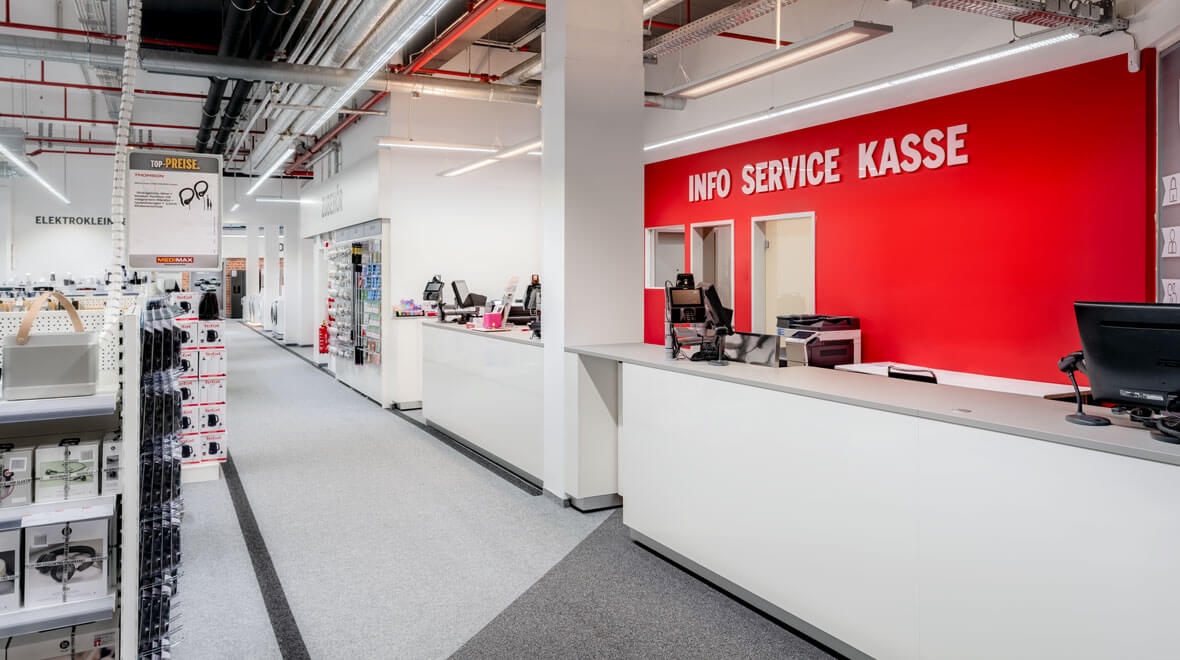 LUCEO from Trilux illuminates the checkout area with a somewhat warmer light colour. 4000 kelvins is simply more pleasant for the employees on the spot. As a pilot branch for HCL, Medimax is currently testing the health-promoting aspects of lighting in the office. The results of this sustainability factor are to be incorporated into other projects.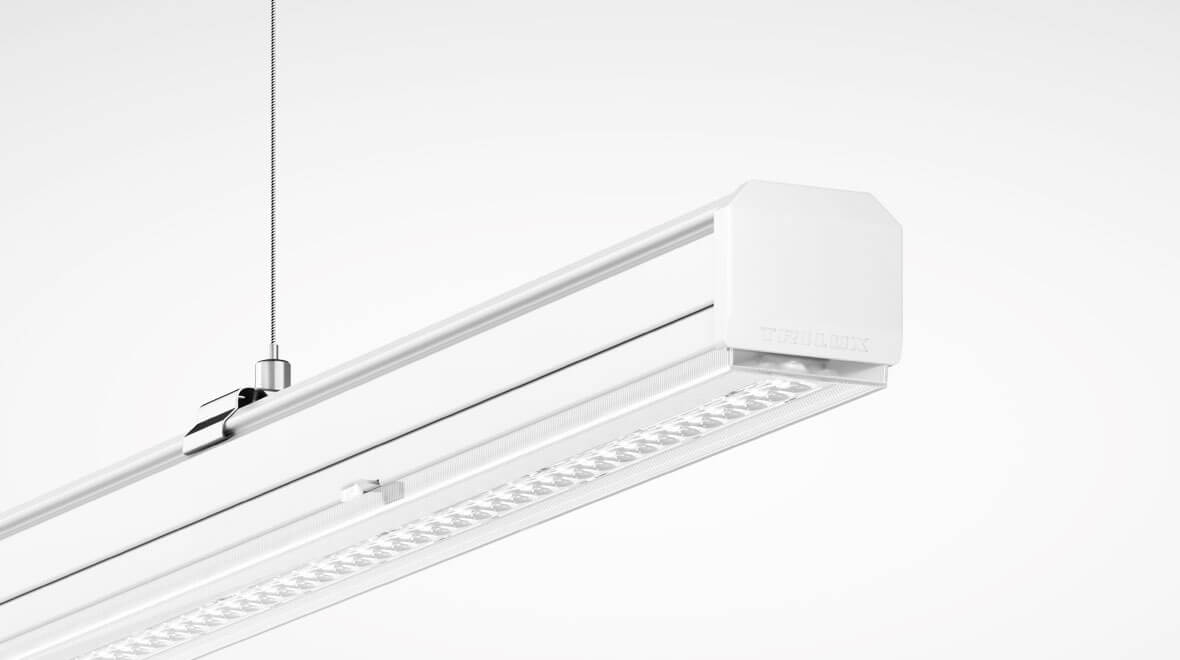 The classic with new technology: E-LINE NEXT LED redefines flexibility, lighting quality and modernization thanks to its modular equipment system with special beam angle systems and spotlights. Thanks to the selection of 15 beam angles and spotlights, this strip light system is configurable on a customized basis for every room situation and is convincing in every version as a visual comfort artist.
Address
Oktalite Lichttechnik GmbH
Mathias-Brüggen-Straße 73
50829 Cologne
Germany