Great experience spaces
Wuppertal's new landmark
Sports, culture and events in a unique ambiance: the 70 m tall Wuppertal gas holder is Europe's newest and most unusual experience project above the roofs of the city. Near the suspension railway the steel giant attracts all gazes. Inside the luxury concept of light and architecture is enthralling.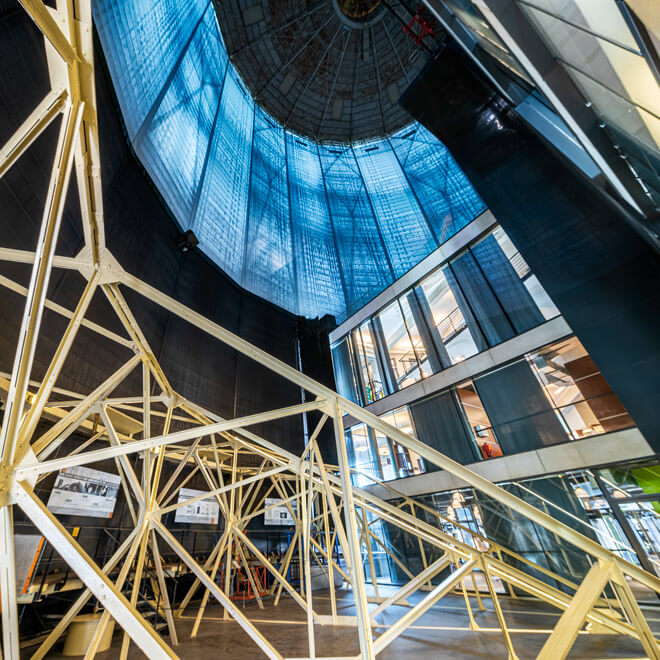 From the disc-type gas holder to the super leisure and exhibition location covering an area of 6000 m². The industrial monument with the missing quarter disc is reminiscent of its former function. It can be viewed from all three floor through large glass windows. Below the supporting structure rounded power tracks equipped with B.VEO TRACK supply the spot-on lighting for changing exhibitions.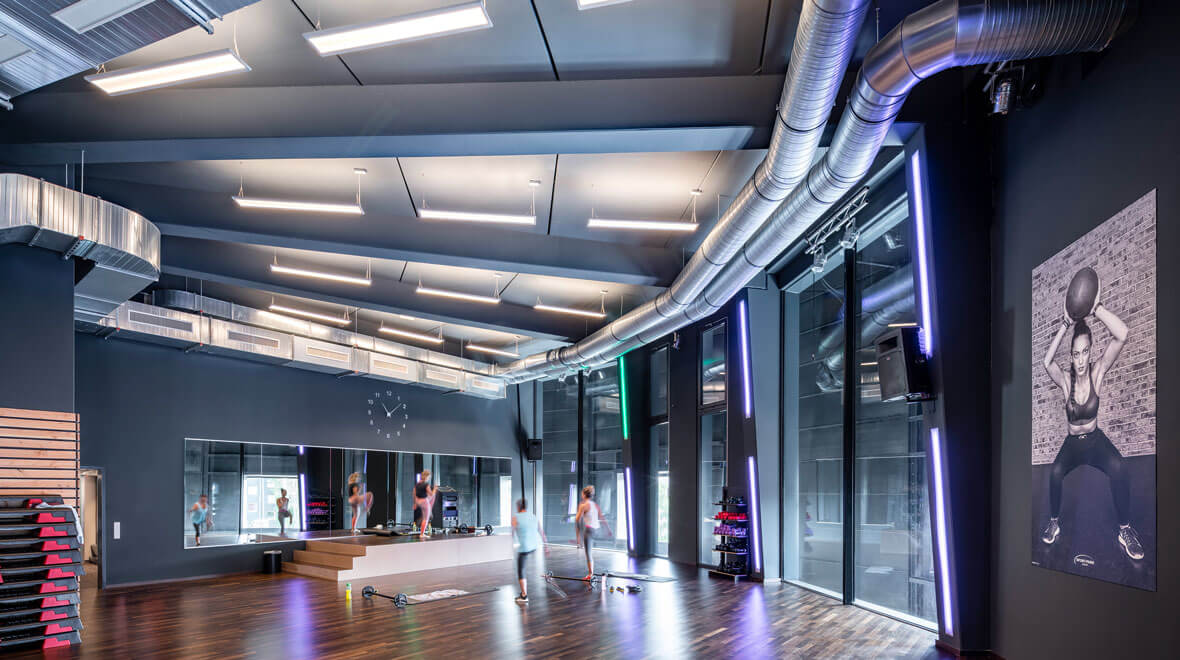 New urban space design in the most flamboyant fitness club in the Bergisches Land: the ceilings of the three-quarter circle floors were divided by radical beams into "pieces of cake". The lighting dimmable by LiveLink and consisting of suspended LUCEO SLIM makes it an additional eye-catcher highlight. On the walls, individual luminaires in a strict linear arrangement introduce structure and stylish atmosphere into the room. The light colours can be dynamically controlled.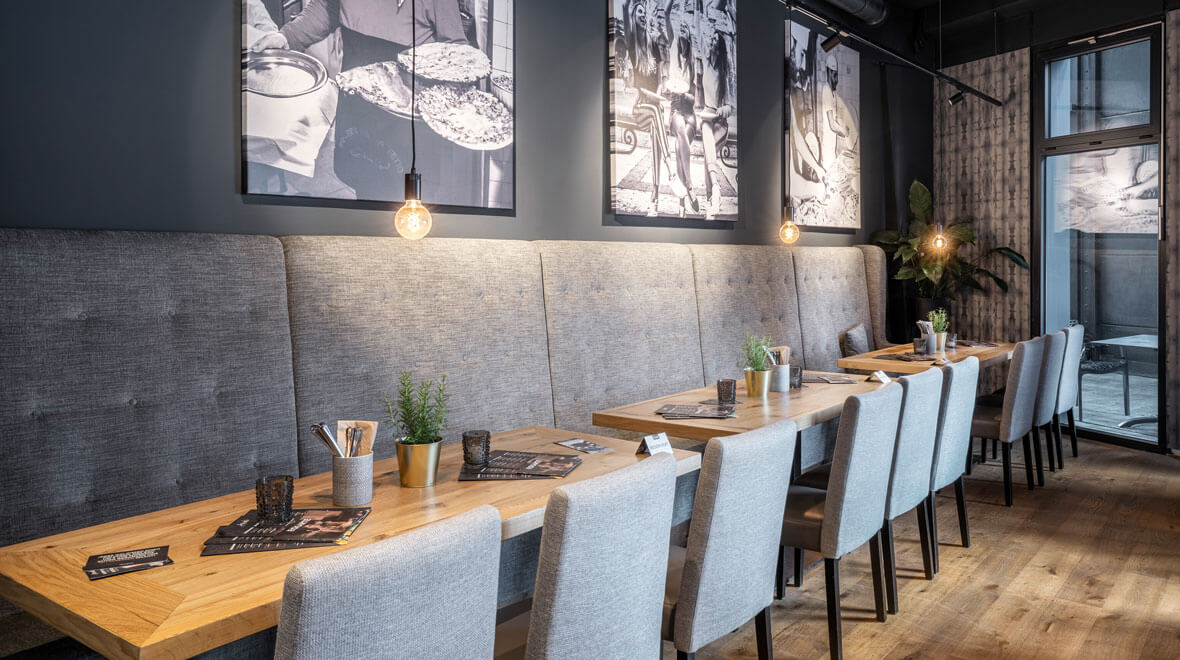 Walk right in to the Aposto! The catering on the ground floor of the gas holder relies on modern congeniality beyond steel and industrial look. Wooden look and grey shades create, through the segmented ceiling lighting made of 3-current power tracks, equipped with TWINGLE TRACK, subdued ambient lighting with a feel-good atmosphere – dimmable depending on the occasion and the mood.
"Designing the combination of old and new as lively as possible – that succeeded here in a grandiose manner. The three-quarter round shape of the architecture, the openness and width are emphasized in the best possible way by the sophisticated lighting concept."

Thomas Drescher, Managing Director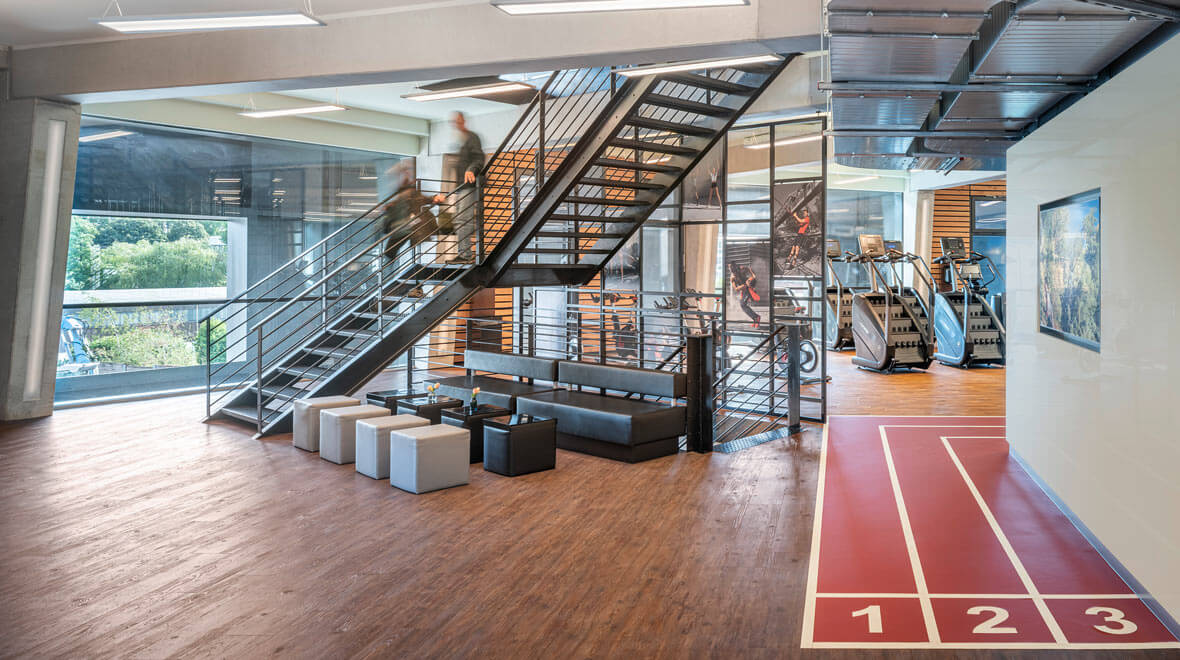 The angular shape leads into the circular shape: the centred staircase in the middle of the opulent fitness area of Sport Park, Wuppertal's biggest provider of fitness facilities, provides a free view of the surrounding wall sections. They tell stories from the world of sports, staged with power-track mounted B.VEO TRACK in precisely the right light colour temperature of 3000 kelvins.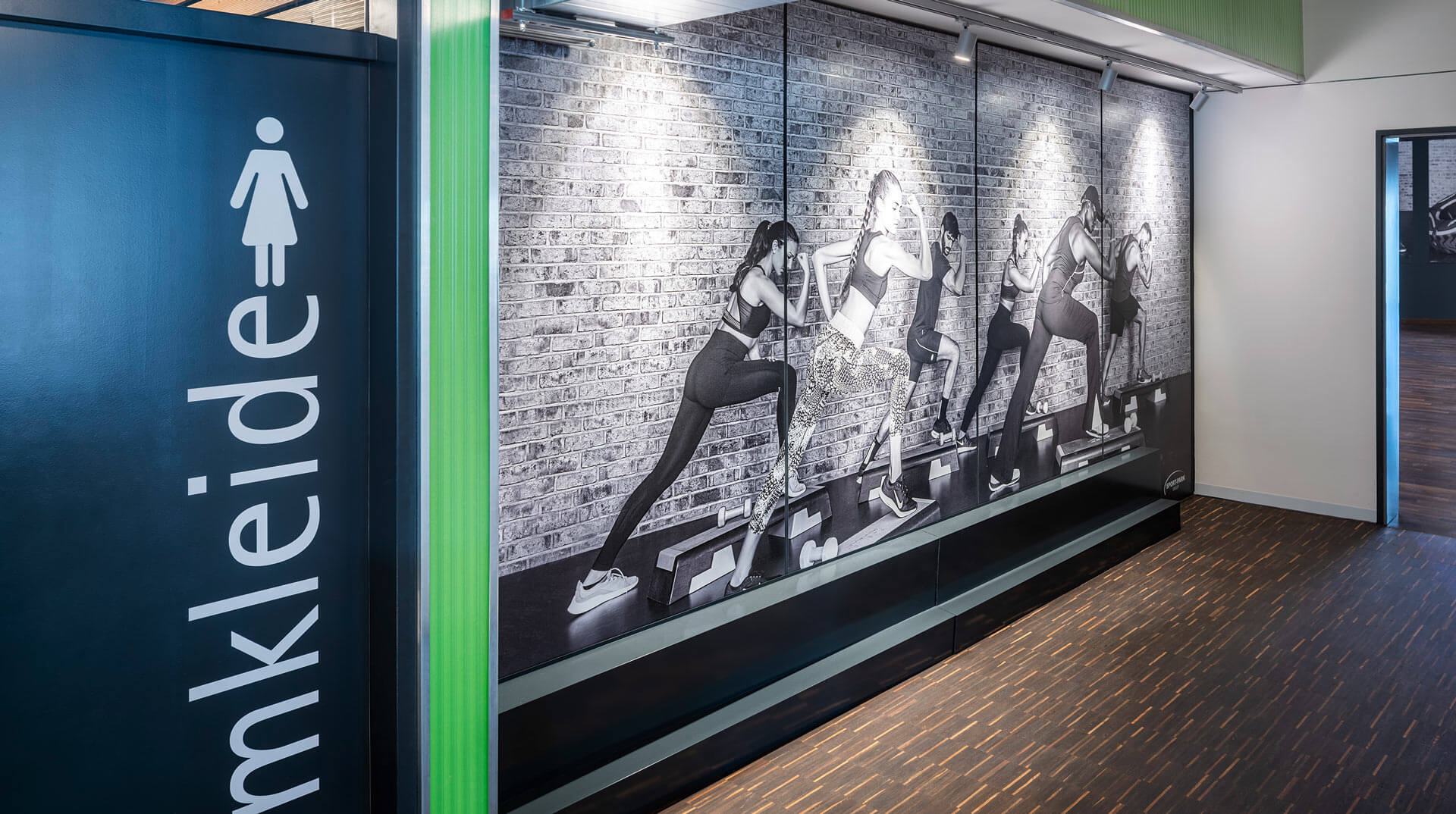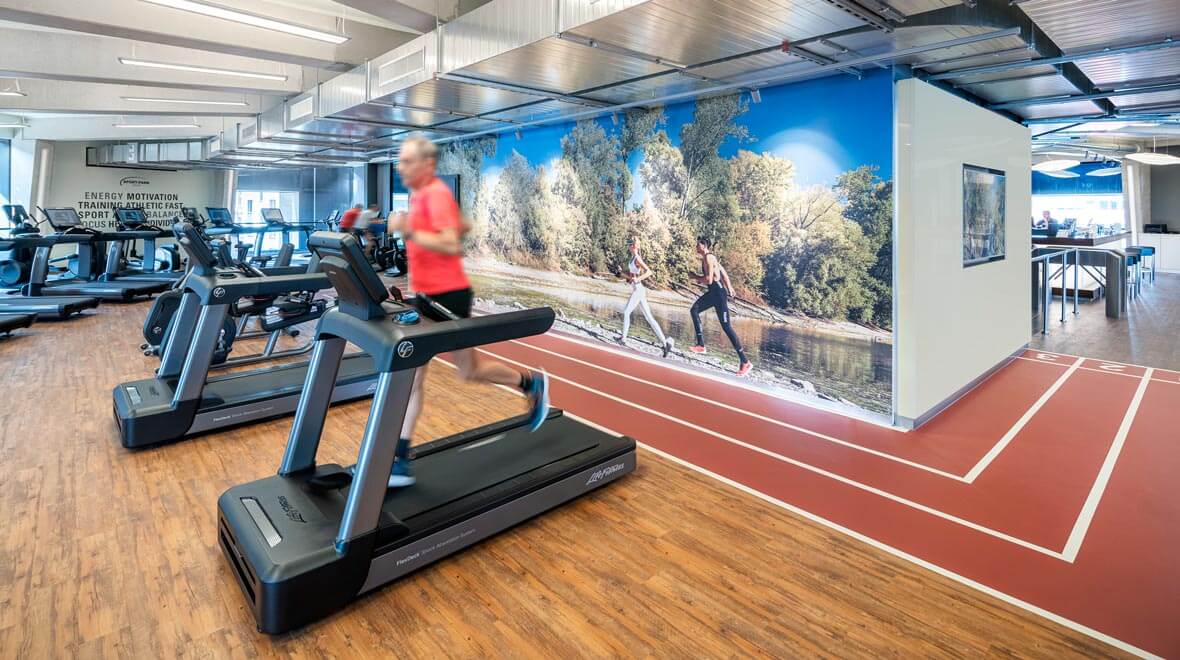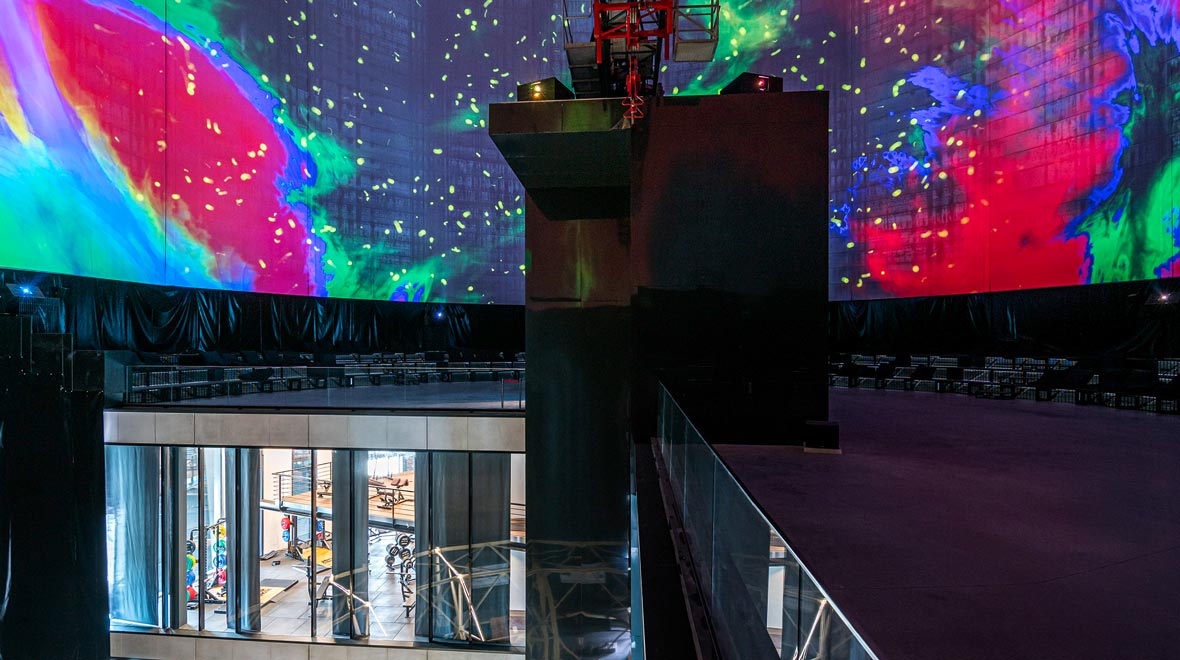 Highlight – the open space: on the roof of the gas holder the skywalk invites you to view spectacular panorama views over Wuppertal and the region. Moreover, the event space houses Europe's biggest 360-degree screen: the most sensuous light installations and pictures make for unforgettable show moments.
Address
Oktalite Lichttechnik GmbH
Mathias-Brüggen-Straße 73
50829 Cologne
Germany