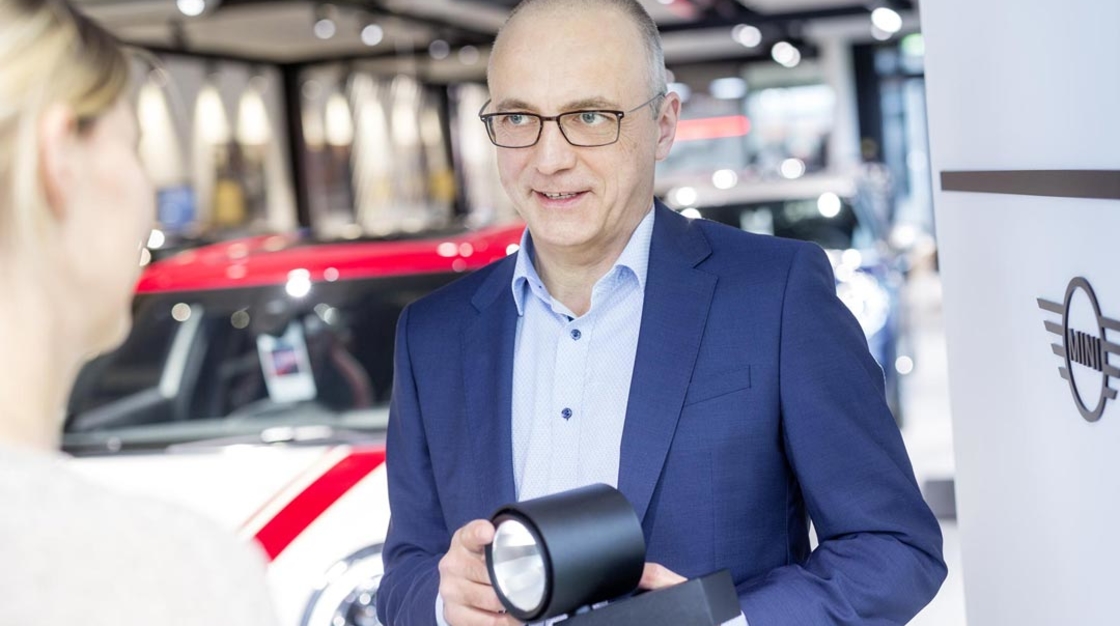 10. June 2020 | Company
SERVICE TOPICS GOING BEYOND LIGHTING
New: Service Brochure
Tailor-made lighting in retail – today and tomorrow
Best lighting quality in the retail trade – that is what we from TRILUX and OKTALITE stand for. In our new brochure "Service in Retail" we show you in a compact and graphic manner how to make your store fit for the future: holistic lighting solutions for retail, that is what our customized lighting concepts and services are about. Installation, commissioning, and maintenance of a lighting system are one – just as important for us are intensive consulting and personal project management as well as tailor-made financing. At the same time, smart lighting is becoming increasingly important: with features such as in-store analytics and monitoring services, we will supply you in the future with relevant key figures for more transparency and sales potential for your company. "Service in Retail" – start reading!
Service toppings going beyond lighting
Project management
TRILUX and Oktalite function as a coordinating general contractor for all lighting aspects of the project.
Installation
Lighting all from one source: disassembly, assembly, installation up to the integration of various lighting systems.
Lighting control
Commissioning and customized programming of lighting and event scenes in the sales area.
Digital services
Monitoring services, location-based services, and in-store analytics: with integrable, useful features in our lighting components, we provide important key data on customer guidance, among other things.
Lighting as a service
Flexible financing of lighting updates and modern lighting solutions without high investment costs – regular maintenance included.
Have we aroused your interest?
TRILUX Lighting Solutions and Services
---
Address
Oktalite Lichttechnik GmbH
Mathias-Brüggen-Straße 73
50829 Cologne
Germany