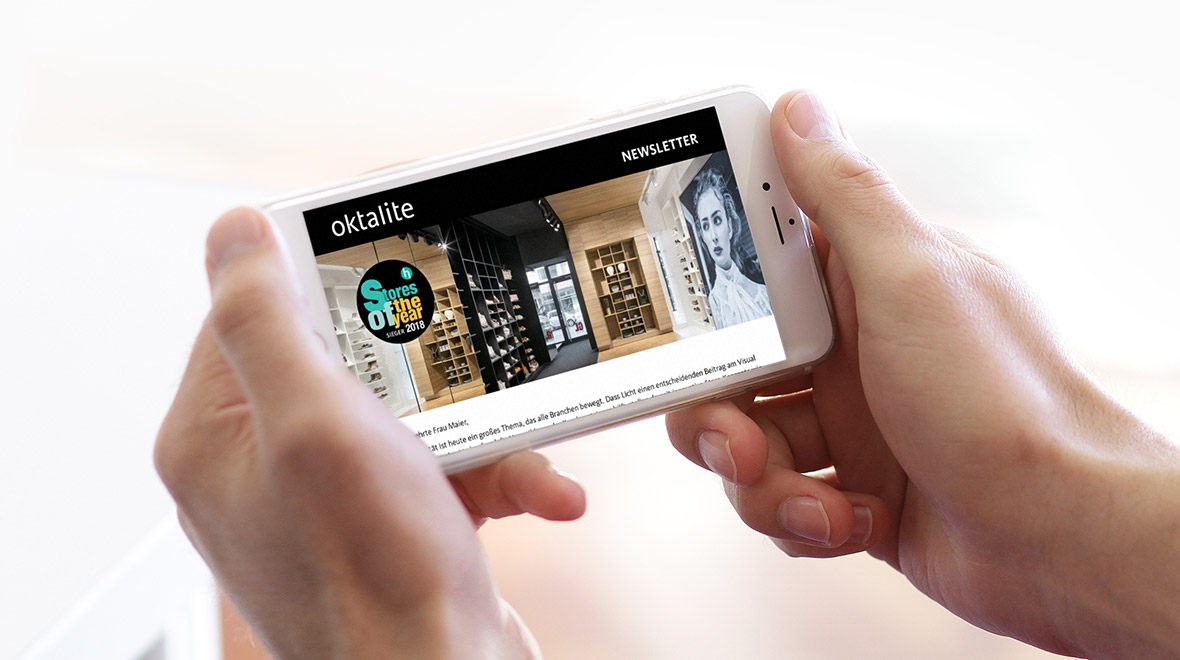 OKTALITE Newsletter
Never before have demands made on lighting changed faster than today – for this we help you to keep step with the changes. Allow yourself to be inspired!
Lighting Management in the Fashion Store
Interview with Sahin Akcicek, owner and Managing Director of the Einzelstück Concept Store in Wiesbaden on the modernization of his store with the TWINGLE SERIES LED system and the LIVELINK lighting control system.
Address
Oktalite Lichttechnik GmbH
Mathias-Brüggen-Straße 73
50829 Cologne
Germany