B.VEO
Small, fine and high-powered: the flexible accent spotlight for the entry-level segment convinces with its small spotlight head, simple design and tailor-made light with high lumen packages. Generates a calm ceiling pattern with an excellent lighting effect. Optionally fitted with the ACTIVE LED module. This makes the precise adjustment of the light possible as regards intensity and colour temperature.
Now wireless lighting management available for low-installation modernization.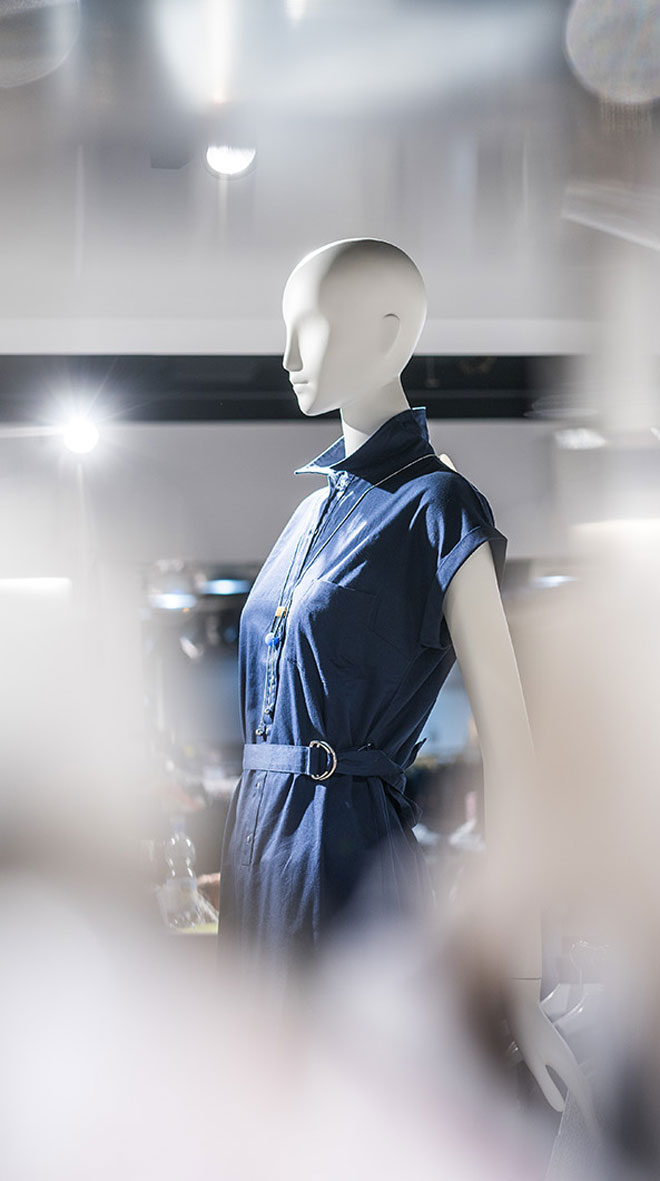 The 3000 - 4000 lumen strong directional spotlight provides attractive accentuated illumination of goods and surfaces. Can be custom configured and adjusted to the situation: B.VEO can be turned through 355° and tilted through 90°. Special beam options from Spot to Very Wide Flood. Great: the spotlight can be integrated into an existing 3-circuit power track. The energy-efficient entry-level model for your new LED lighting at low investment cost.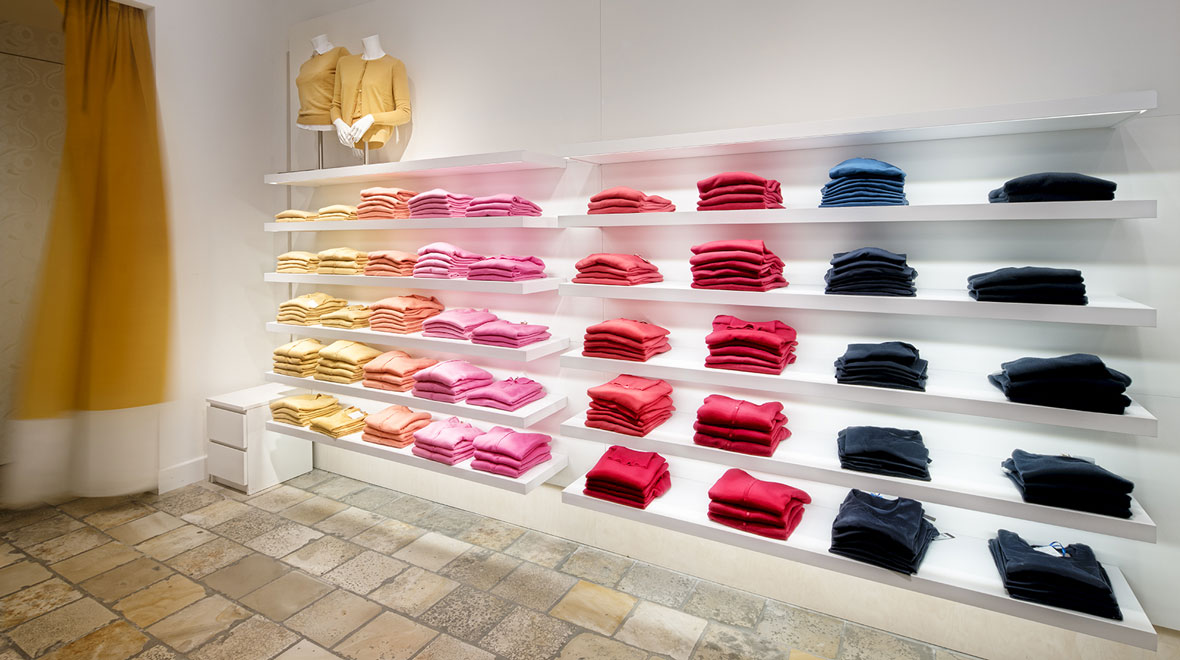 Ideal mixture of power and understatement: the track-guided B.VEO surface-mounted directional spotlight supports the reduced design of today's sales and presentation areas. It easily adapts to every change of season and decoration, without decreasing the overall high-class impression. Our all-rounder for the entry segment, quite easily integratable into a smart lighting management system.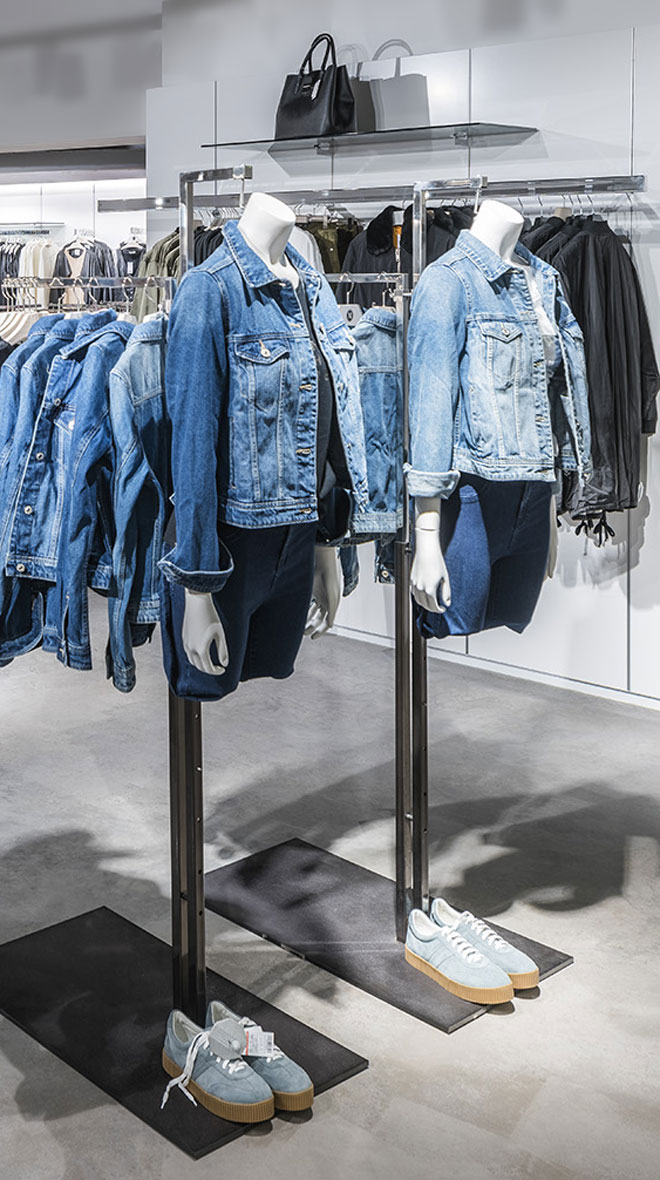 Technical Specifications & Downloads
Please select a light source
Application areas
Accent lighting
LED Luminous Flux Class
1500 lm - 5000 lm
Light colour
2700 K, 3000 K, 3000 K - Efficient White, 3000 K - Brilliant Colour, 3500 K, 4000 K, 4000 K - Efficient Cool, M, M+F, BF
Optic
3D facetted reflectors

Supply unit
Driver
Lighting controls
on request

Material
Die-cast aluminium
Luminaire colour
RAL 9005 jet black
RAL 9006 white aluminium
RAL 9016 traffic white

Weight
Approx. 1.1 kg

Application areas
Accent lighting
LED Luminous Flux Class
2000 lm - 5000 lm
Light colour
2700 K, 3000 K, 3000 K - Efficient White, 3000 K - Brilliant Colour, 3500 K, 4000 K, 4000 K - Efficient Cool, Active 2700-6000 K, M, M+F, BF
Optic
3D facetted reflectors

Supply unit
DALI driver, DALI DT8 (Active)
Lighting controls
DALI DT8 (Active)
DALI DT6

Installation
Recommended for new installation.
Mounting
Type: Global DALI
Material
Die-cast aluminium
Luminaire colour
RAL 9005 jet black
RAL 9006 white aluminium
RAL 9016 traffic white

Weight
Approx. 1.1 kg

Application areas
Accent lighting
LED Luminous Flux Class
2000 lm - 4000 lm
Light colour
2700 K, 3000 K, 3000 K - Efficient White, 3000 K - Brilliant Colour, 3500 K, 4000 K, 4000 K - Efficient Cool, Active 2700-6000 K, M, M+F, BF
Optic
3D facetted reflectors

Supply unit
BLE-Driver
Lighting controls
Bluetooth Low Energy

Installation
Recommended for modernization or new installation.
In a BLE network up to 127 luminaires can be coupled. A stable Bluetooth connection depends on the particular local situation. In the case of this luminaire type it amounts to up to 7.5 m.
Material
Die-cast aluminium
Luminaire colour
RAL 9005 jet black
RAL 9006 white aluminium
RAL 9016 traffic white

Weight
Approx. 1.1 kg

Address
Oktalite Lichttechnik GmbH
Mathias-Brüggen-Straße 73
50829 Cologne
Germany