MIDO
Value for the supermarket – with MIDO the goods in the assortment-containing aisle is given optimum emphasis. The indirect light directing of the reflectors made of Miro Silver® makes a lighting landscape arise that guarantees a relaxed shopping experience. At the same time, MIDO is a power package with a high-performance LED module for an excellent energy balance.
MIDO in use
Lively lighting landscape due to the MIDO Aisle area spotlight: in the assortment aisles, individual luminaires with design-defining heat sink provide excitement – the alternative to the linear strip light.
Acting as the light source is a powerful LED module of the latest generation that is integrated into the design-defining heat sink in such a way that it emits the light upwards. First-class reflectors made of highly reflecting MIRO­SILVER® deflect the light and emit it towards the shelves containing the products.
Offers at customer eyelevel are particularly striking as the focal lighting point is exactly there. Indirect lighting, perfect glare suppression and a pleasant atmosphere ensure a relaxed shopping experience.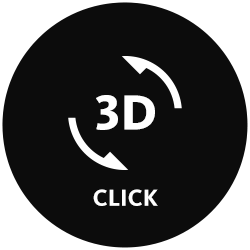 Browser information
The model cannot be displayed. Unfortunately your browser does not completely support this web technology.n
Use Google Chrome for example to gain complete user experience.
Technical Specifications & Downloads
Application areas
Base illumination, Aisle zone illumination
Lumen category
9000 lm
Light colour
2700 K, 3000 K, 3500 K, 4000 K
Type of reflector
Aluminium, anodised
Supply unit
driver
Material
Aluminium die-cast
Luminaire colour
RAL 9005 jet black
RAL 9006 white aluminium
RAL 9016 traffic white
Weight
approx. 3.4 kg
Address
Oktalite Lichttechnik GmbH
Mathias-Brüggen-Straße 73
50829 Cologne
Germany