B.VEO TRACK
With B.VEO TRACK the product family is complete. What is special about this single spotlight variant is its extremely narrow housing that visually almost fuses with the power track. In that way a very uncluttered pattern of the ceiling lighting is obtained. This becomes possible through the integration of the driver into the adapter.
More understatement is not possible. B.VEO TRACK is the most elegant directional spotlight from this product family. As a luminaire it steps back even more markedly than the classic single spotlight B.VEO. Also B.VEO TRACK bringss clear, strong and focused accent light into all areas and copes with the most varied requirements easily by means of its turning and tilting spotlight head. The spotlight without ostentation is also suitable for mounting on vertical power tracks.
B.VEO TRACK is an excellent team player and can be recommended as an accent luminaire in the entry-level segment. The spotlight in mini format can be easily displaced, the luminaire adapts with ease to every style of furnishing, and by its simplicity upgrades it at the same time. In a practical and economical manner: retrofitting on your old 3-current power track is carried out quickly and without tools.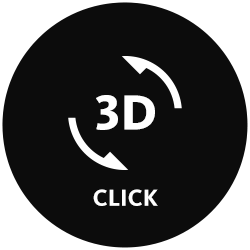 Browser information
The model cannot be displayed. Unfortunately your browser does not completely support this web technology.n
Use Google Chrome for example to gain complete user experience.
Technical Specifications & Downloads
Please select a light source
Application areas
Accent lighting
Lumen category
3000 lm - 4000 lm
Light colour
2700 K, 3000 K, 3100 K Best Colour, 3100 K Efficient Colour, 3500 K, 4000 K
Type of reflector
Segmented, MIRO-SILVER®
Supply unit
driver
Material
Aluminium die-cast
Luminaire colour
RAL 9005 jet black
RAL 9006 white aluminium
RAL 9016 traffic white
Weight
approx. 0.8 kg
Application areas
Accent lighting
Lumen category
2500 lm - 3000 lm
Light colour
2700 K, 3000 K, 3100 K Best Colour, 3100 K Efficient Colour, 3500 K, 4000 K
Type of reflector
Segmented, MIRO-SILVER®
Supply unit
DALI driver
Material
Aluminium die-cast
Luminaire colour
RAL 9005 jet black
RAL 9006 white aluminium
RAL 9016 traffic white
Weight
approx. 0.8 kg
Address
Oktalite Lichttechnik GmbH
Mathias-Brüggen-Straße 73
50829 Cologne
Germany