TWINGLE SERIES
The TWINGLE SERIES creates an excellent lighting architecture for the modern store. The addition of directed lighting with low luminances stands for brilliant and quality lighting as well as a high degree of visual comfort.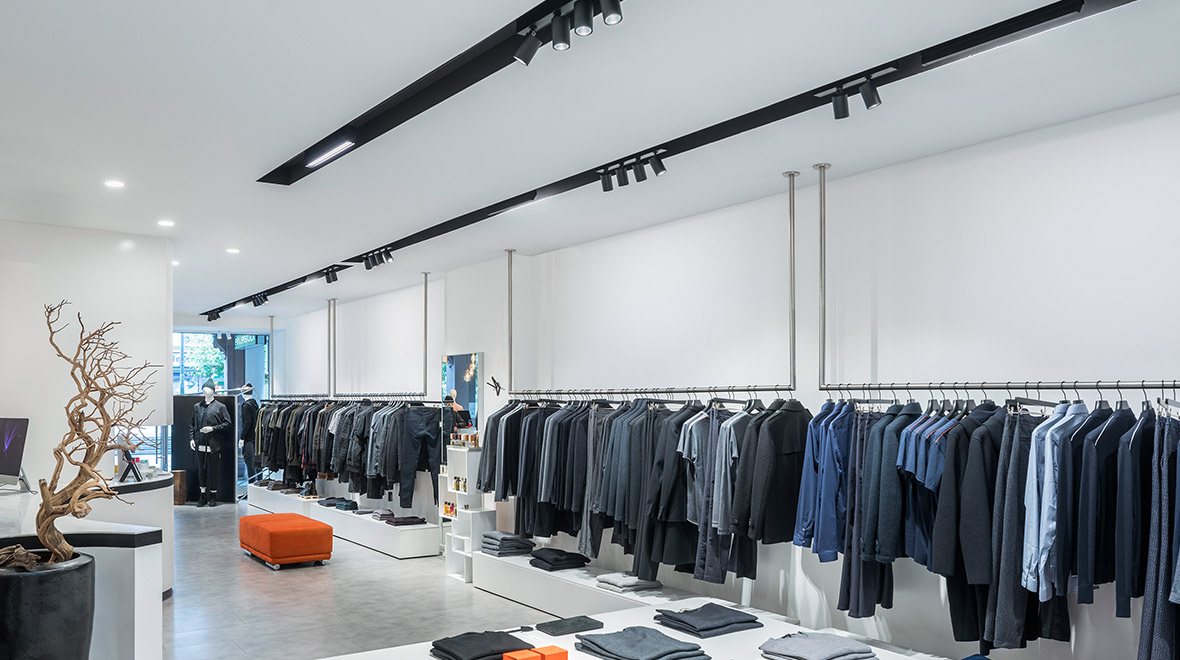 Twingle Series in use
The combination of homogeneous wide-area lighting and accentuated light generates a high variance of goods presentation. Twingle Wall and Twingle Basic take care of the ambient lighting while Twingle Spot places accents.
TWINGLE SERIES – Six white light colours, three modules, one concept: directed, additive light with a low luminance emphasises goods and architectural elements without dazzling the observer. In that way you create a pleasant sales atmosphere with elegant and high-class effects. TWINGLE BASIC generates homogeneous ambient lighting in the room.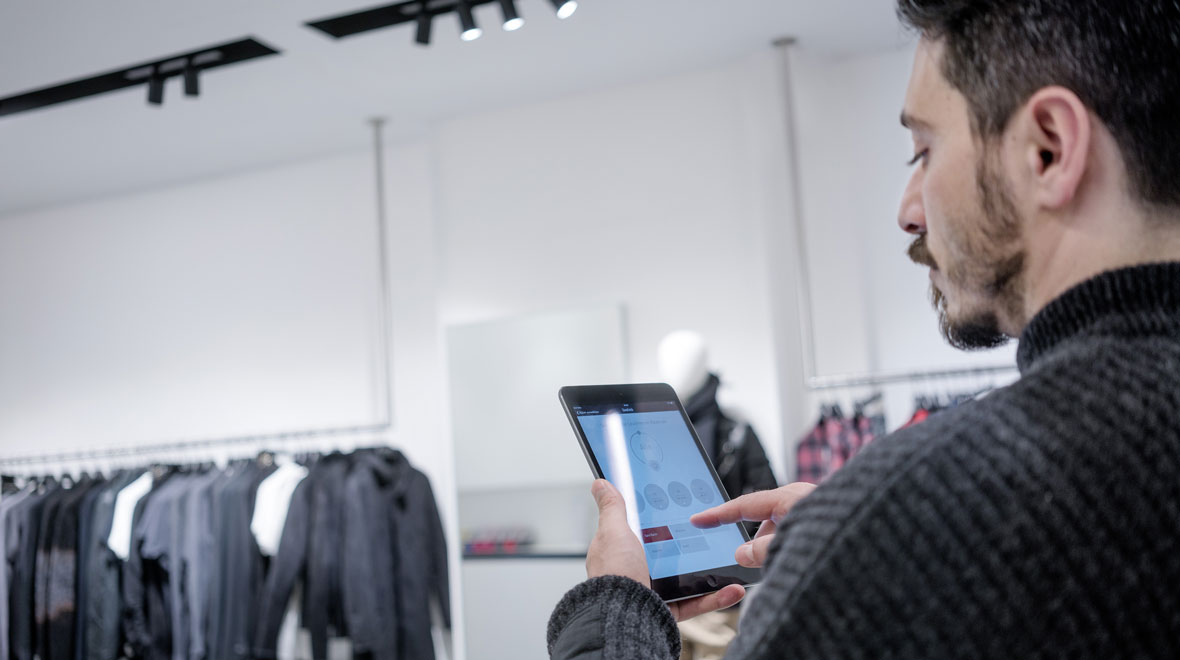 LED light in a new dimension.
The chip in an LED (light-emitting diode) converts electric energy via electroluminescence into light. The complex and customized interplay between semi-conductor crystal and the fluorescent conversion layer above it defines the LED module as a "package". The customized composition of this package also plays a part in deciding on the quality, colour rendition, colour saturation and depth of field of the lighting. BRILLIANT COLOUR and EFFICIENT WHITE: our LED modules in unprecedented specification are the result of intensive research and development.
Lighting performance yesterday – today. CRI is not always the same as CRI.
The colour rendering index CRI comprises, according to DIN 6169, only eight specified test colours consisting of pastel shades between antique rose and lilac. This so-called Ra was later supplemented in order, for example, to be able to better assess a saturated red (R 9): The extended CRI (Re) therefore includes six additional colours: red, yellow, green, blue, plus pink (flesh colour) as well as leaf green. The ideal value for the most natural colour rendering is in the case of the CRI generally 100. Already on the basis of the two indices Ra and Re it becomes clear: equal or similar CRI values do not automatically mean that the colour rendering of a light source is equal or similar. It is only the graph that makes the differences clear in detail.
Address
Oktalite Lichttechnik GmbH
Mathias-Brüggen-Straße 73
50829 Cologne
Germany