E-Line
Light strip system with choice of reflector types for base lighting of sales floors, for ceiling mounting or height-adjustable suspension using steel wires.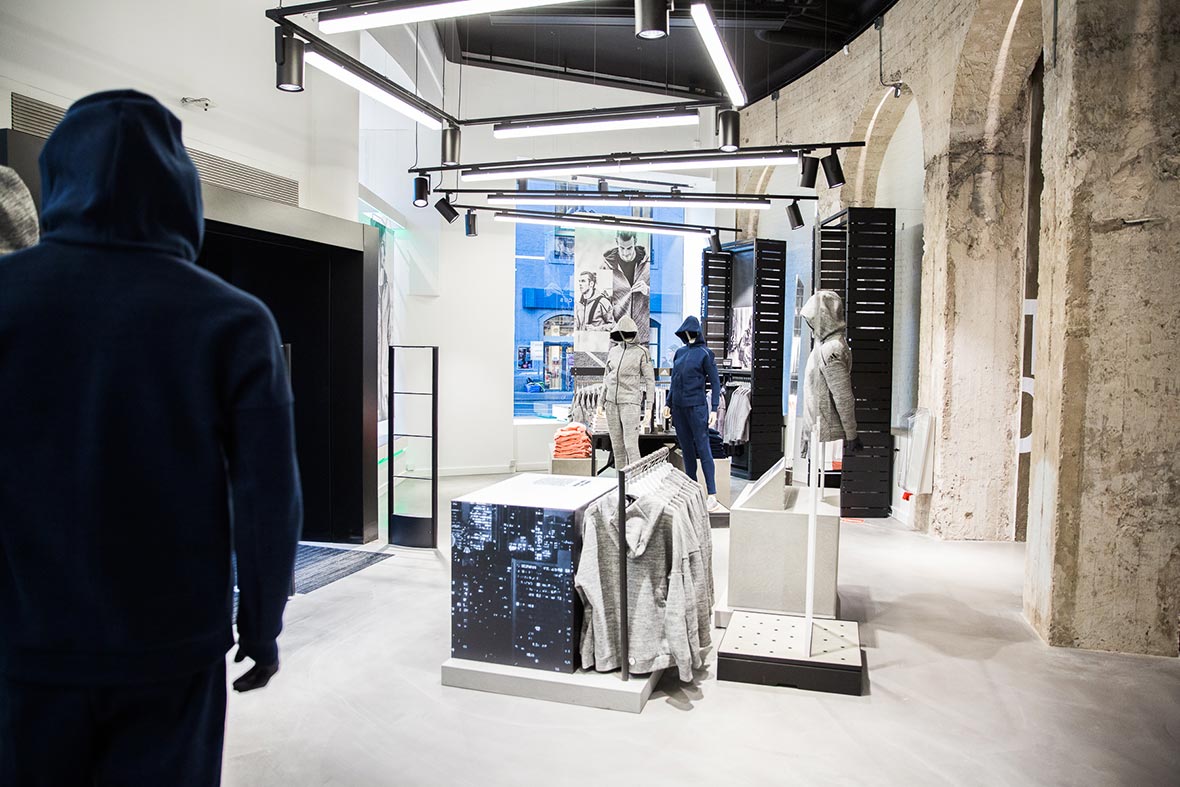 E-LINE in use
A classic with new technology: E-LINE convinces with efficient LED technology. Since, with an efficiency of up to 170 lm/W, it provides a high light output and, due to its long service life, markedly reduces the maintenance costs in comparison to conventional fluorescent lamp technology. A further plus point is the E-LINE configurator. With its help, strip lights can easily be put together online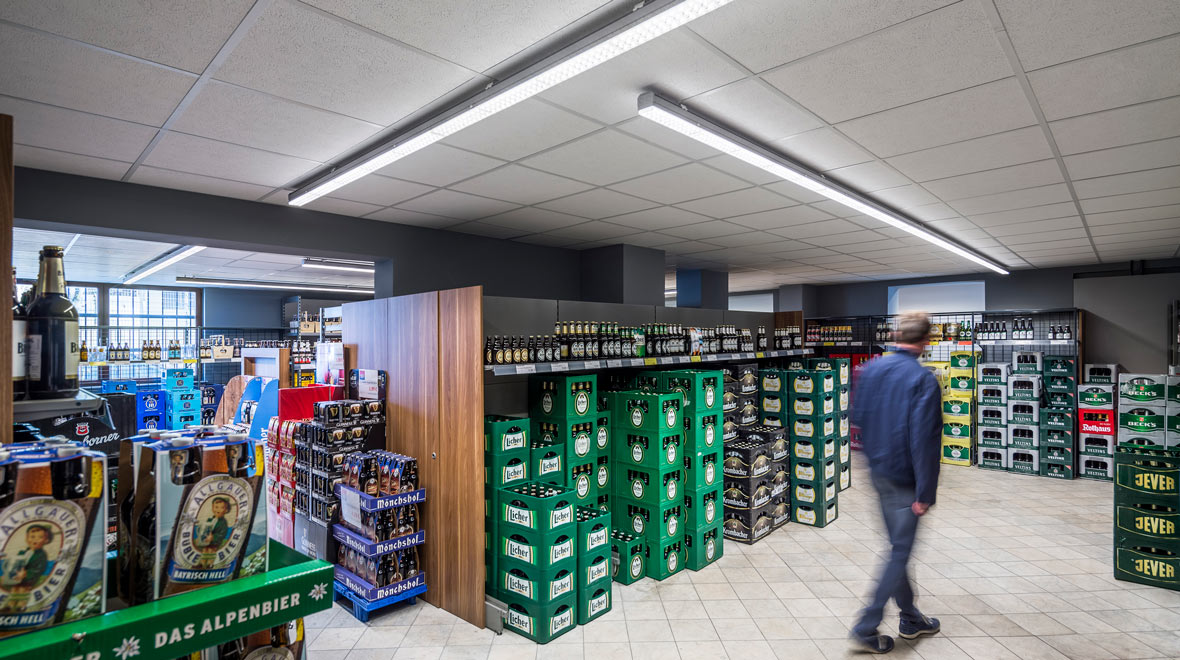 The conversion or modernisation of old units is quite easy. That's good to know for all those already relying on E-LINE. Since the E-LINE LED can be mounted on E-LINE T5 and T8 carrying tracks without the use of tools and that within only 44 seconds. Also reinstallation is done quickly and in an uncomplicated manner by tool-free mounting by means of clips.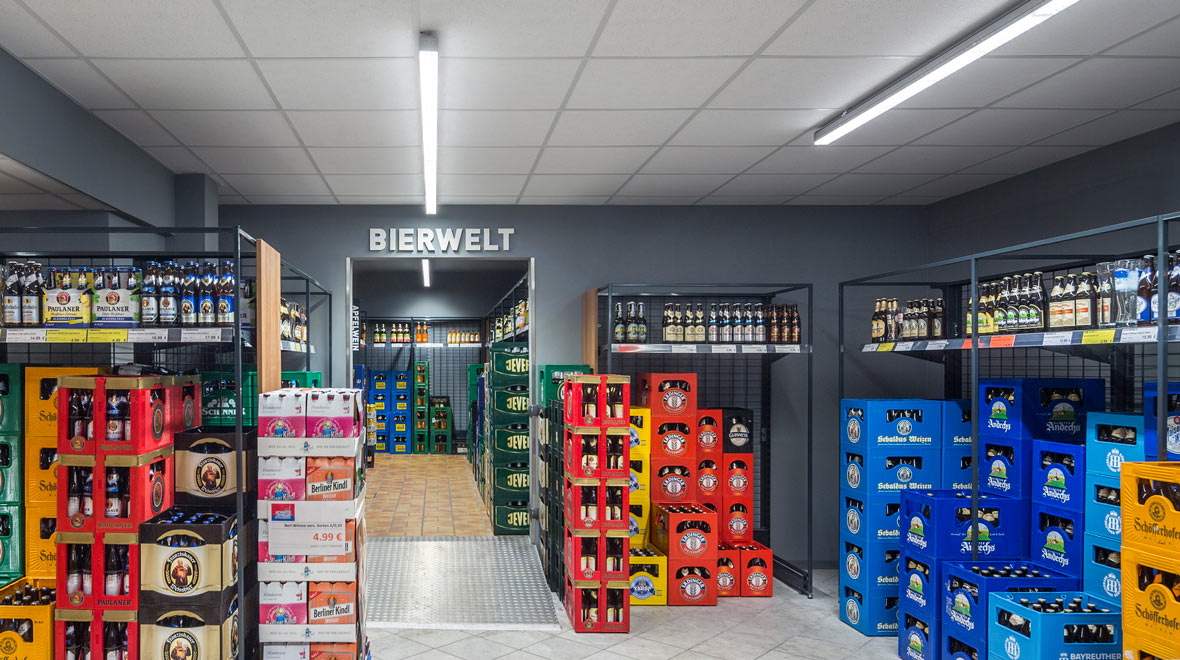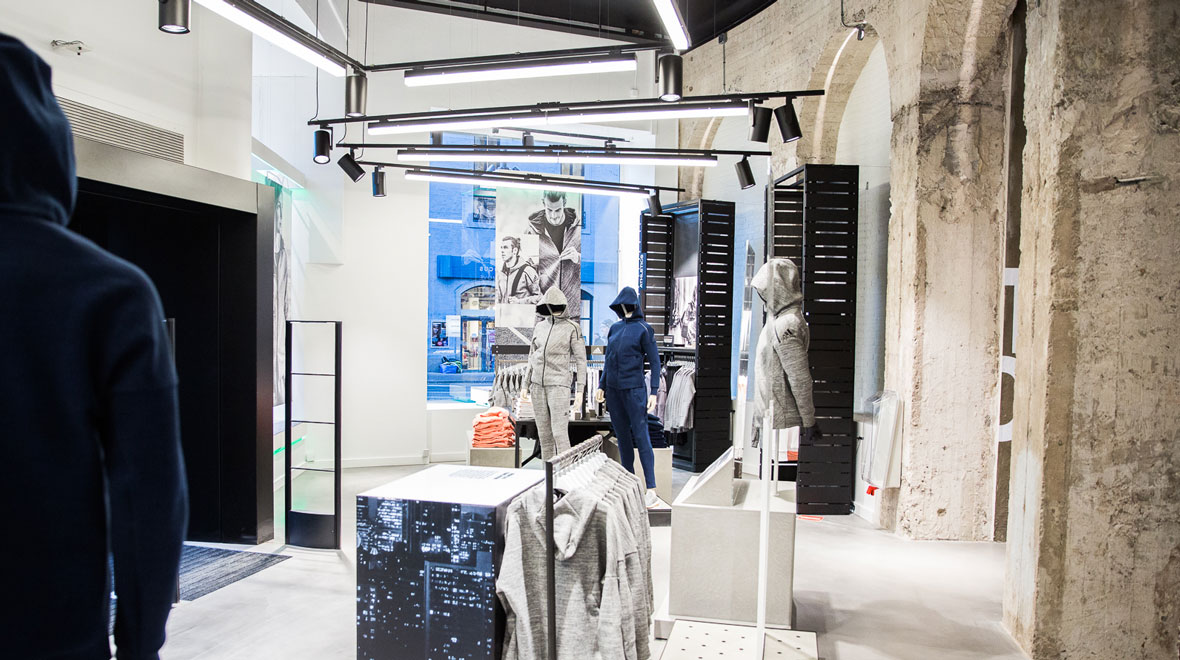 Depending on the area of application, a luminaire luminous flux of 4,000 to 20,000 lm as well as multilumens are selectable. In this case, 500 lm steps between 3,000 and 10,000 lm are adjustable locally on the driver. Optionally, the CLO technology (constant light output) can be selected to guarantee a homogeneous luminous flux. In addition to that, white light colours of 3,000, 4,000 or 6,500 K are available.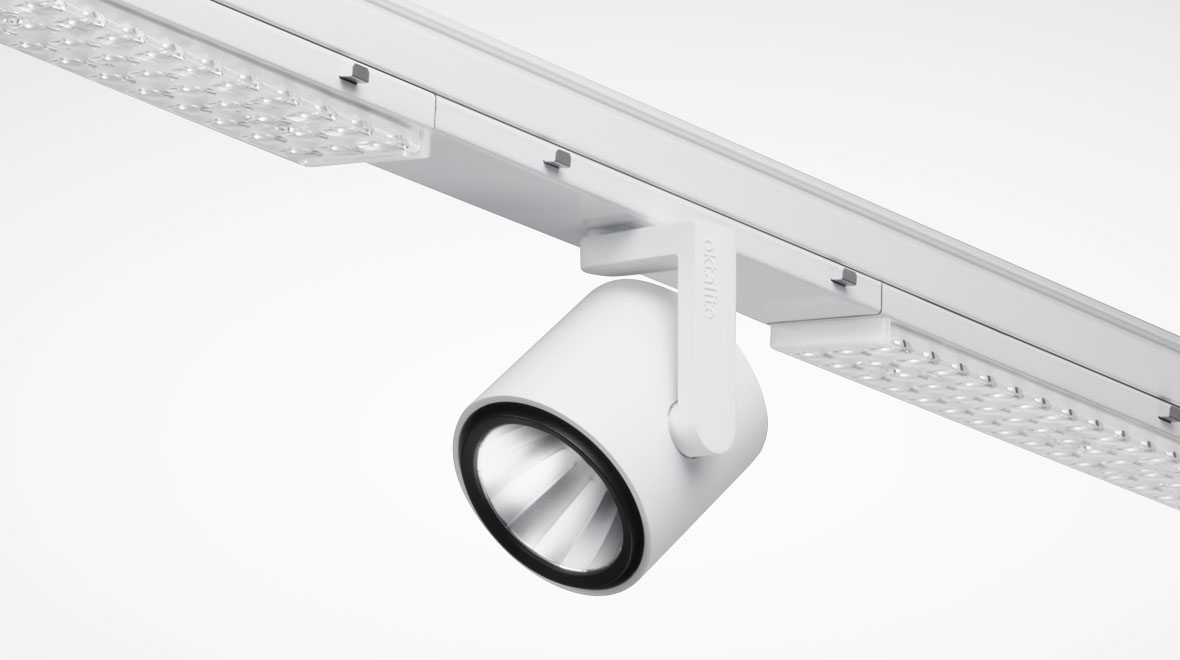 Accentuation made easy: with the add-on module LOBU you emphasize your goods with pin-point accuracy. LOBU for E-LINE is prepared for through-wiring and can be inserted easily into the flexible rack system.
Technical Specifications & Downloads
Please select a light source
Application areas
Base illumination
Lumen category
4000 lm, 5000 lm, 6500 lm, 8000 lm, 13000 lm
Light colour
3000 K, 4000 K, 6500 K
Type of reflector
Lens optic
Supply unit
integral driver
Luminaire colour
RAL 9005 jet black
RAL 9006 white aluminium
RAL 9016 traffic white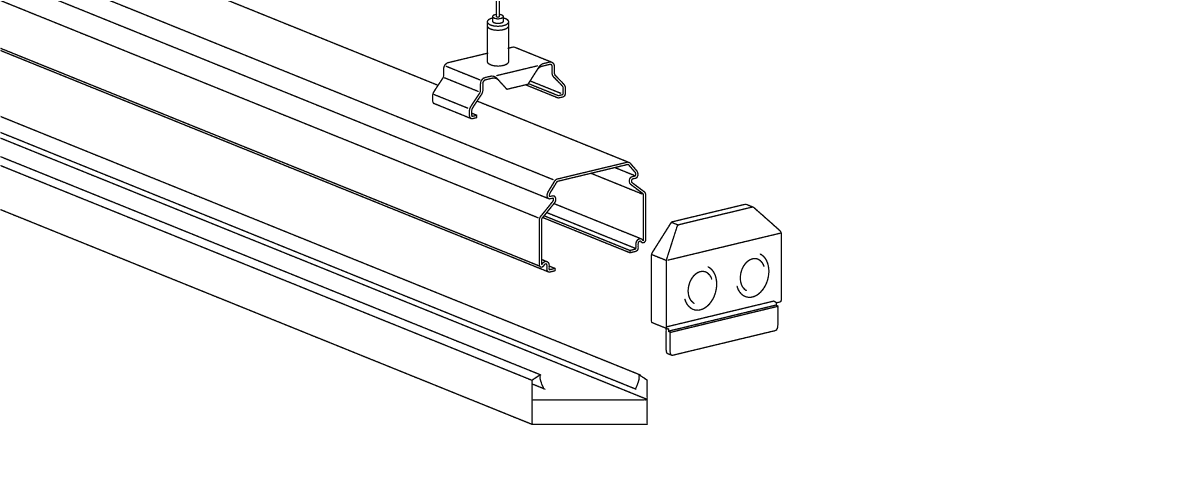 Downloads
Application areas
Base illumination
Lamp power
35 W, 49 W, 54 W, 80 W
Supply unit
ECG
Luminaire colour
RAL 9006 white aluminium
RAL 9016 traffic white
The
E-Line

product family
Address
Oktalite Lichttechnik GmbH
Mathias-Brüggen-Straße 73
50829 Cologne
Germany