QUAD
Power tracks The 3-circuit power track system made of aluminium for flexible applications adapts to all retail areas – whether mounted horizontally or vertically, or as a suspended system. Thanks to various lengths of 1 to 3 metres, customised configurations can be easily put together.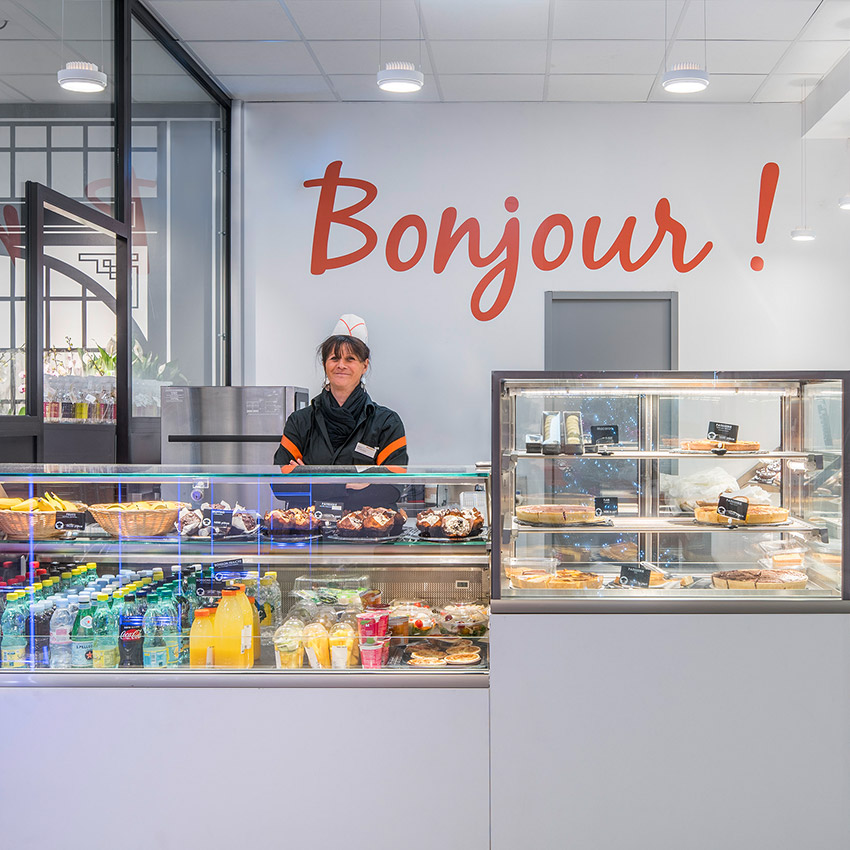 QUAD in use
In order to obtain a flattest possible structural shape the lighting package of 4000 lm was divided up into 15 individual LED packages. These are attached directly to a heat sink made of thermally conductive ceramics. Every light point feeds a collimator, a light collector, which, with extremely high efficiency, generates an extremely narrow-beam spotlight and is able to set exciting accents. With replaceable lenticular lenses beam angles of Spot or Medium Flood can be produced as required.
The height-adjustable cable suspension is at the same time current-carrying and replaces a classic power cable. Simple elegance is the convincing result.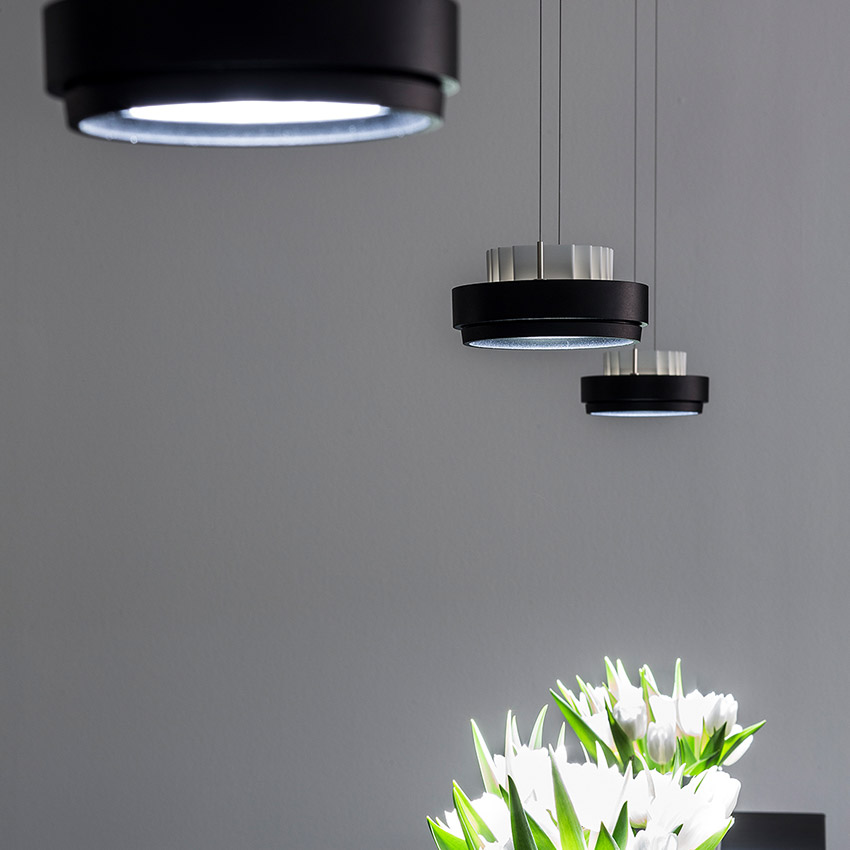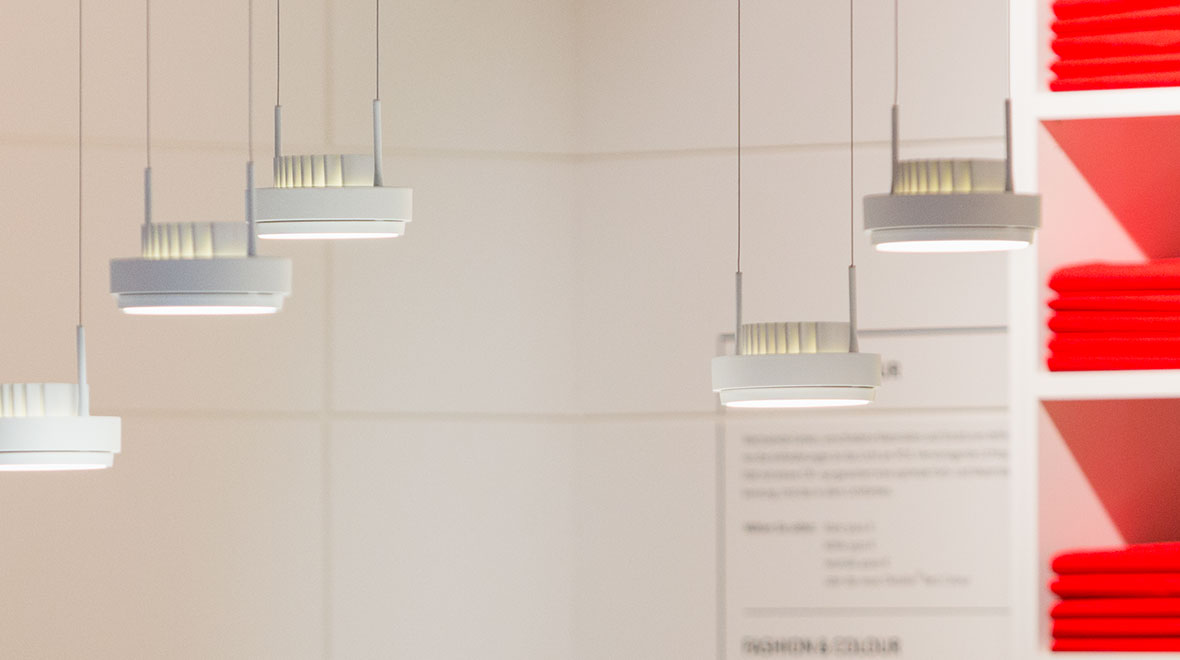 Technical Specifications & Downloads
Application areas
Accent lighting
Lumen category
3600 lm
Light colour
3000 K, 3500 K
Optic
Collimators

Supply unit
Driver

Lighting controls
on request

Material
Die-cast aluminium
Luminaire colour
RAL 9005 jet black
RAL 9006 white aluminium
RAL 9016 traffic white

Weight
Approx. 1.7 kg

Address
Oktalite Lichttechnik GmbH
Mathias-Brüggen-Straße 73
50829 Cologne
Germany