GRADO
The GRADO success story continues! For the award-winning power track-mounted spotlights GRADO and GRADO TWIN we are now, with the GRADO recessed variant, for both versions adding even more flexibility to optimum lighting solutions for retail. Since in that way GRADO can also be used with closed ceilings. The cleanly designed luminaire can at the same time, via the spotlight head pivotable around an axis, be oriented ideally to the goods. With its unobtrusive appearance it additionally ensures a harmonious ceiling layout.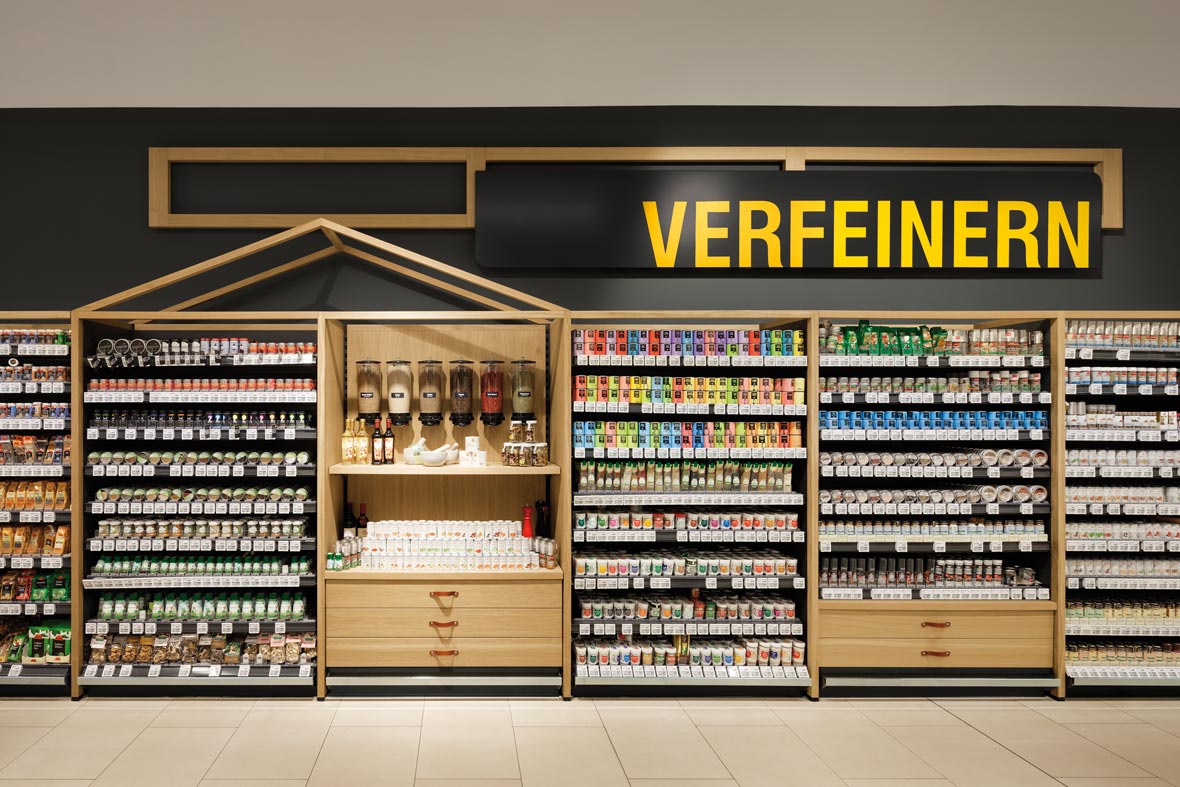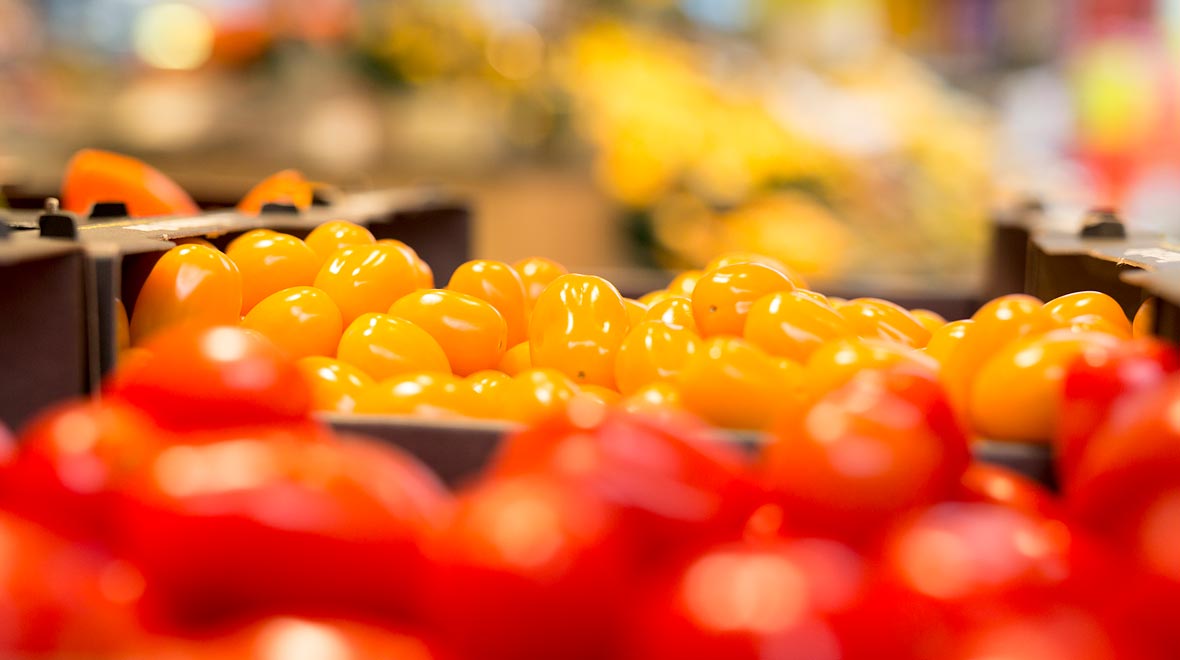 GRADO in use
Harmonious illumination for every assortment: the GRADO recessed luminaire has a 30° swivel range. Equipped with six white light colours or our LED module BRILLIANT FOOD, this spotlight once again shows itself with its superb allrounder abilities for the generation of clear, naturally intense light for food and more. The spotlight head half protruding from the ceiling sets a pleasantly tidy visual accent. Also technically it is pleasing thanks to the new, patented installation spring, as replacement of the luminaire has become even easier.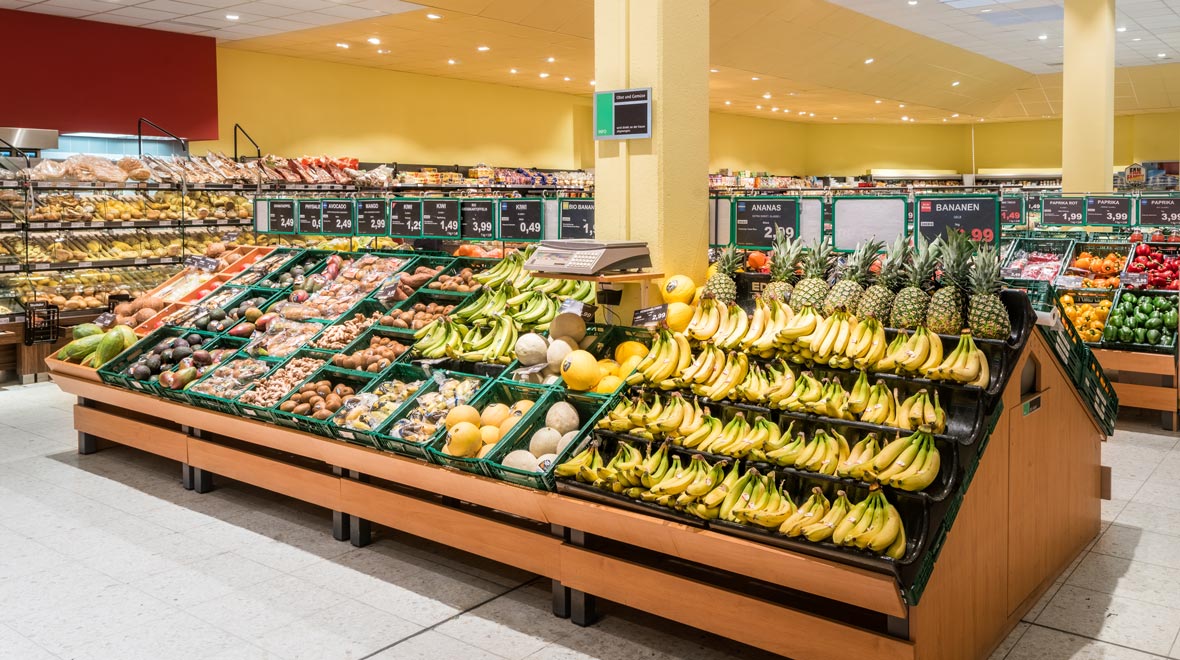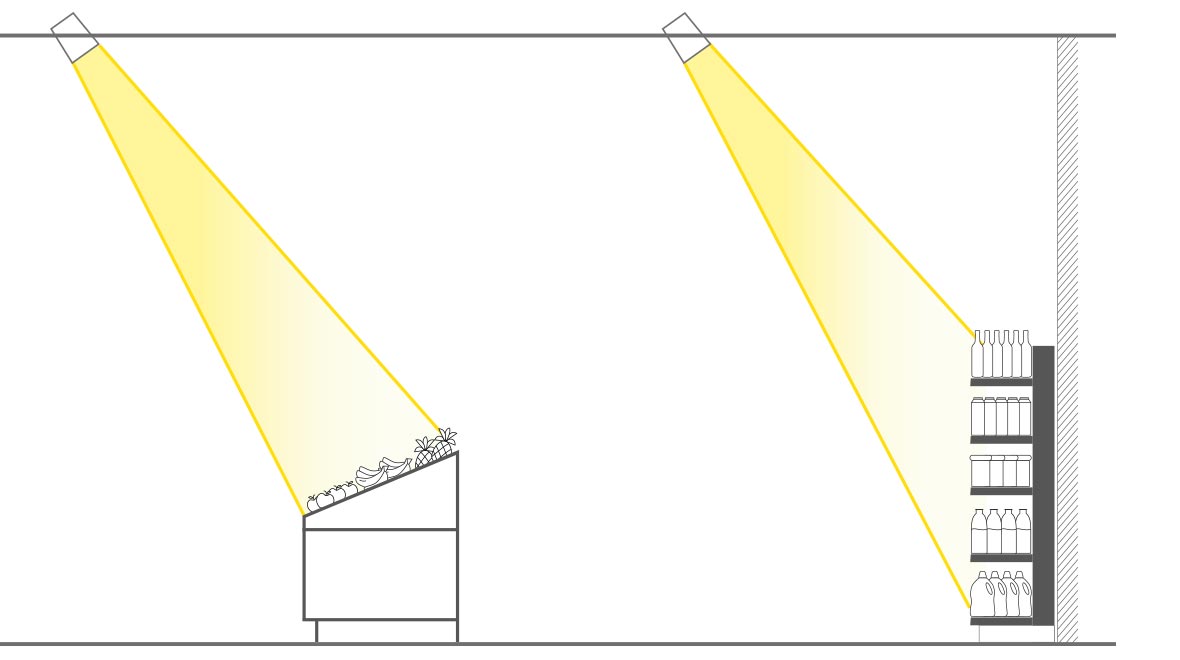 GRADO with a reflector for goods illumination
Generates rectangular light imaging with concentration of the centric core light as well as soft edge delimitation: ideally suited to horizontal or vertical product illumination from the rack via the special area to the peripheral area shelf.
Technical Specifications & Downloads
Please select a light source
Application areas
Aisle zone illumination
LED Luminous Flux Class
1500 lm - 5000 lm
Light colour
2700 K, 3000 K, 3000 K - Efficient White, 3000 K - Brilliant Colour, 3500 K, 4000 K, M, M+F, BF
Optic
Specially designed reflector

Supply unit
Driver
Material
Die-cast aluminium
Luminaire colour
RAL 9005 jet black
RAL 9006 white aluminium
RAL 9016 traffic white

Weight
Approx. 1.3 kg

Application areas
Aisle zone illumination
LED Luminous Flux Class
3000 lm - 5000 lm
Light colour
2700 K, 3000 K, 3000 K - Efficient White, 3000 K - Brilliant Colour, 3500 K, 4000 K, M, M+F, BF
Optic
Specially designed reflector

Supply unit
DALI driver
Installation
Recommended for new installation.
Mounting
Type: Global DALI
Material
Die-cast aluminium
Luminaire colour
RAL 9005 jet black
RAL 9006 white aluminium
RAL 9016 traffic white

Weight
Approx. 1.3 kg

Address
Oktalite Lichttechnik GmbH
Mathias-Brüggen-Straße 73
50829 Cologne
Germany