GRADO TWIN
The double GRADO power is now available also as a recessed variant. That makes the double spotlight the uncomplicated partner for every ceiling situation. With GRADO TWIN, your supermarket is shown with a more intense effect in product illumination. Even in a double pack GRADO remains there in the background as a duo-recessed luminaire with semi-recessed look and hence has a balancing effect on the interior design. The two luminaire heads that can be tilted through 30° emphasize goods in the assortment aisle and over the entire shelving height in an excellent manner. The rectangular reflector is extremely well glare-suppressed - this means a clear increase in visual comfort.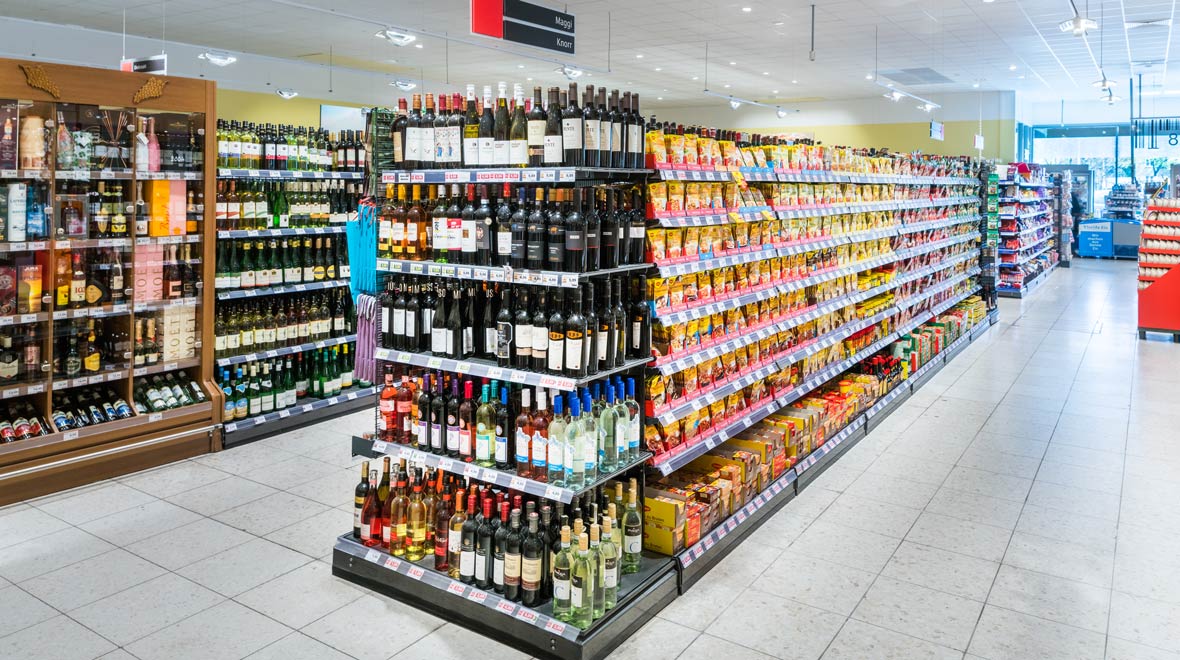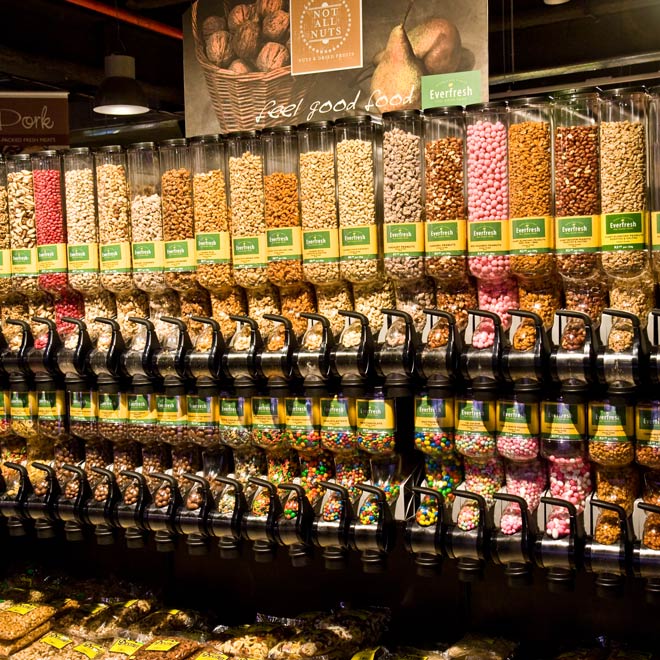 GRADO in use
Outstanding illumination and upgrading of an assortment aisle with an appealing double spotlight for recessing in the suspended ceiling. Full flexibility for the setting of scenes for goods is provided by the moving, powerful spotlight heads, fitted, of course, with LED modules of the latest generation and available with six white light colours as well as our special light colours for the fresh food area. Every luminaire head has a pre-mounted special reflector.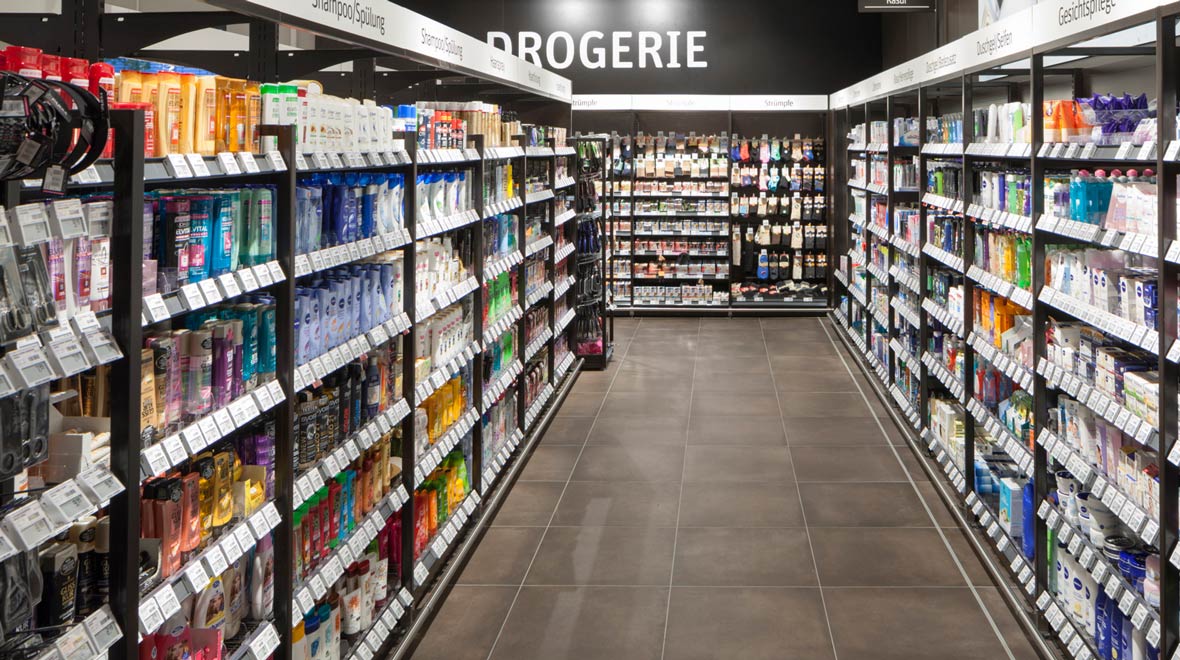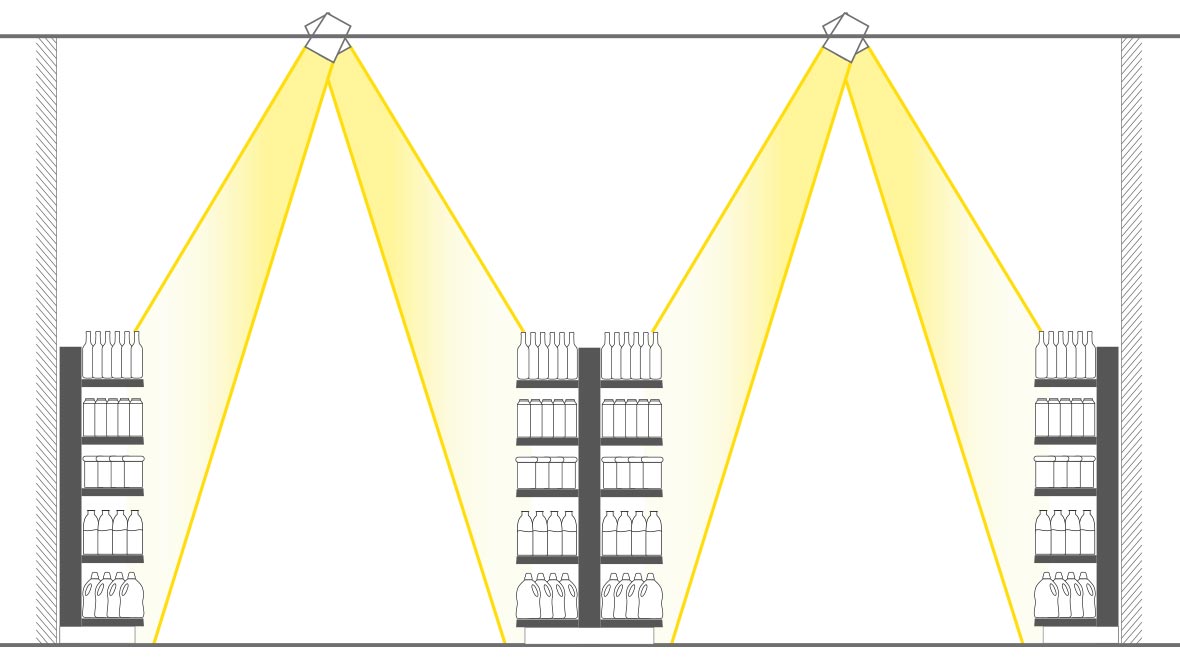 GRADO TWIN with a double reflector for illumination of goods
In the recessed variant, GRADO TWIN is convincing as a result of its concentrated and defined light image with its extremely subtle spotlight appearance on the ceiling. The rectangular image of the light attracts special attention in the area of the centric core light. At the edges the light fades out softly - a very good solution for controlled vertical assortment illumination in the aisle.
Technical Specifications & Downloads
Please select a light source
Application areas
Aisle zone illumination
LED Luminous Flux Class
1500 lm - 5000 lm
Light colour
2700 K, 3000 K, 3000 K - Efficient White, 3000 K - Brilliant Colour, 3500 K, 4000 K, M, M+F, BF
Optic
Specially designed reflector

Supply unit
Driver
Material
Die-cast aluminium
Luminaire colour
RAL 9005 jet black
RAL 9006 white aluminium
RAL 9016 traffic white

Weight
Approx. 2.3 kg

Application areas
Aisle zone illumination
LED Luminous Flux Class
3000 lm - 5000 lm
Light colour
2700 K, 3000 K, 3000 K - Efficient White, 3000 K - Brilliant Colour, 3500 K, 4000 K, M, M+F, BF
Optic
Specially designed reflector

Supply unit
DALI driver
Installation
Recommended for new installation.
Mounting
Type: Global DALI
Material
Die-cast aluminium
Luminaire colour
RAL 9005 jet black
RAL 9006 white aluminium
RAL 9016 traffic white

Weight
Approx. 2.3 kg

Address
Oktalite Lichttechnik GmbH
Mathias-Brüggen-Straße 73
50829 Cologne
Germany